Return to Headlines
LISD Profile: Central Elementary Principal Lea Devers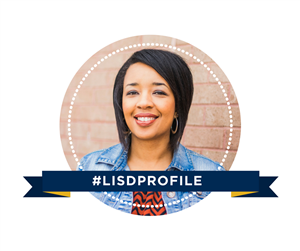 Check out the profile about first-year Central Elementary Principal Lea Devers, who discusses her favorite thing about Lewisville ISD; what she enjoys doing in her spare time; and something most people do not know about her. Devers has worked in the education field for 19 years – 18 in LISD.
Lewisville ISD (LISD): What has the experience been like thus far as the new Central Elementary Principal?
Lea Devers (LD): It has been amazing. Central Elementary is filled with great students, parents and teachers. Everyday I am in awe at how hard the students work and how well teachers and staff inspire learning. We say that Central is not just a school, but also a family. It is so true!
LISD: What is your favorite thing about being a part of LISD?
LD: I really love being in a district that supports learning for all. Our district provides so many opportunities for students and teachers to continuously improve. Lewisville ISD is a great place to learn and grow.
LISD: Growing up, was there an educator who specifically impacted your life?
LD: There have been several educators who have impacted my life in a positive way. My mother and grandmother were very dedicated educators who both inspired me to serve others. I am very thankful for their strong leadership examples. Also, I always like to give credit to Vickery Elementary Principal Patricia Cheatham. She saw something in me that I did not see in myself and hired me as an assistant principal and grew me as a leader.
LISD: If you could be any storybook character, who would you be? Why?
LD: I am not sure which storybook character I would be. I really enjoy reading history, especially biographies and autobiographies. There is always something that be can learned through the life of someone else. I try to learn about others and use their life lessons to improve my own.
LISD: What do you enjoy doing in your spare time (i.e. hobbies, etc.)?
LD: I love spending time with my family, especially my three kids, Josiah, Kennedy and Micah. I love reading, writing, traveling and watching movies.
LISD: What is one thing that most would not know about you?
LD: I have a journalism degree in radio, television and film. I always wanted to be a TV news anchor.
LISD: What has been your greatest success or favorite moment since entering the education field?
LD: Early in my career I was teaching 3rd grade and had a student in my class that had never been in school. As a new teacher it was a challenge for me to learn how to support this student while keeping the others on track. Once he began to read, he started asking for more work to take home. I learned that he was teaching his mother to read and write as well. This experience made me realize that my work as a teacher really mattered.
Stay tuned for our next profile, published on LISD.net every Friday. See all the profiles here. #LISDprofile