Return to Headlines
Stewart's Creek Elementary's Voice Has Power
Before winter break, students at Stewart's Creek Elementary experienced an interactive show incorporating music and spoken word. The presentation, by Journeyman Ink, promotes social and emotional literacy, empathy and compassion while fostering authentic personal connection.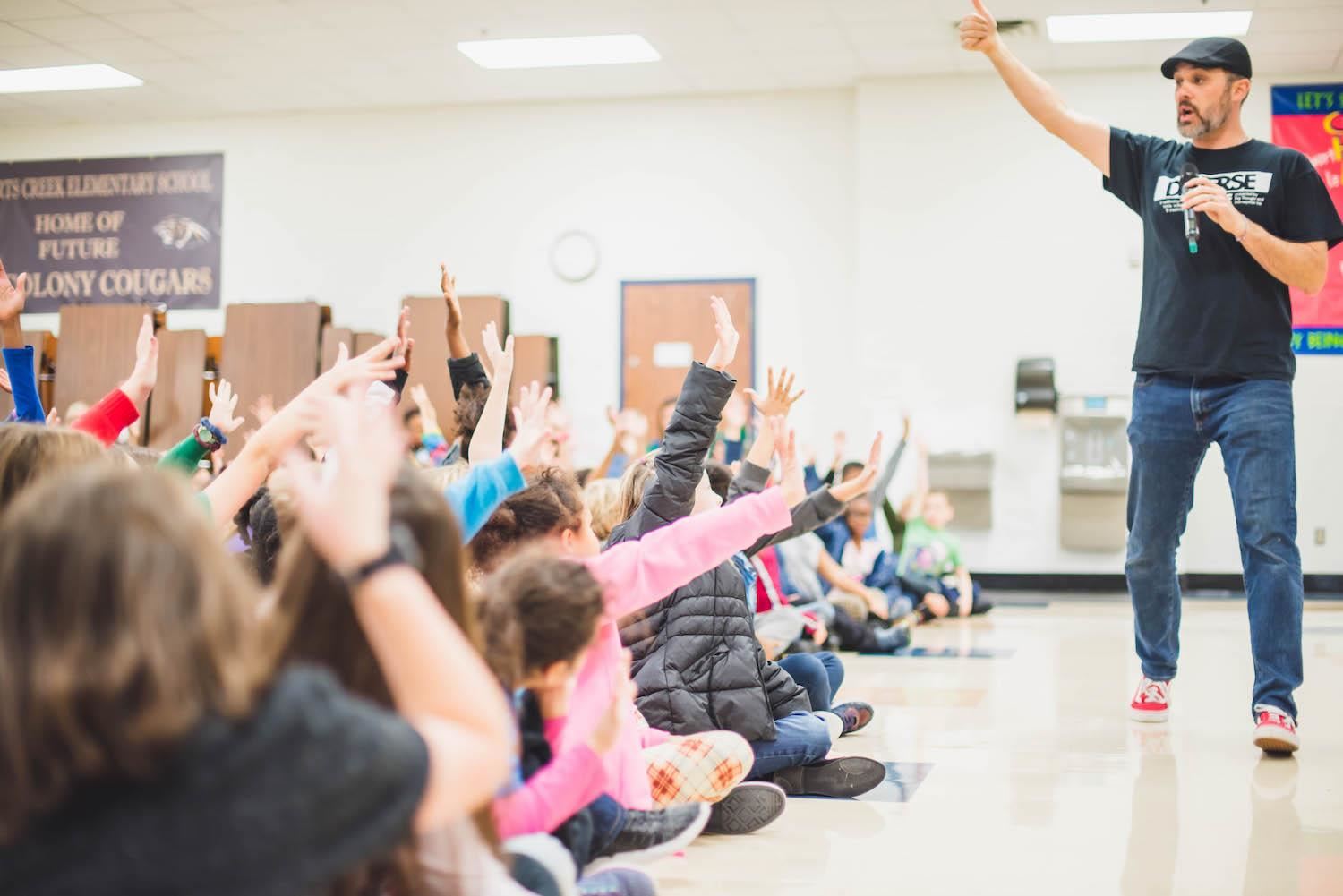 The friendship with these presenters is new to the campus and blossomed from conversations with mural artist Jerod Dtox Davies. Davies created the new artwork in the Stewart's Creek library and mentioned a group he works with frequently — Journeyman Ink.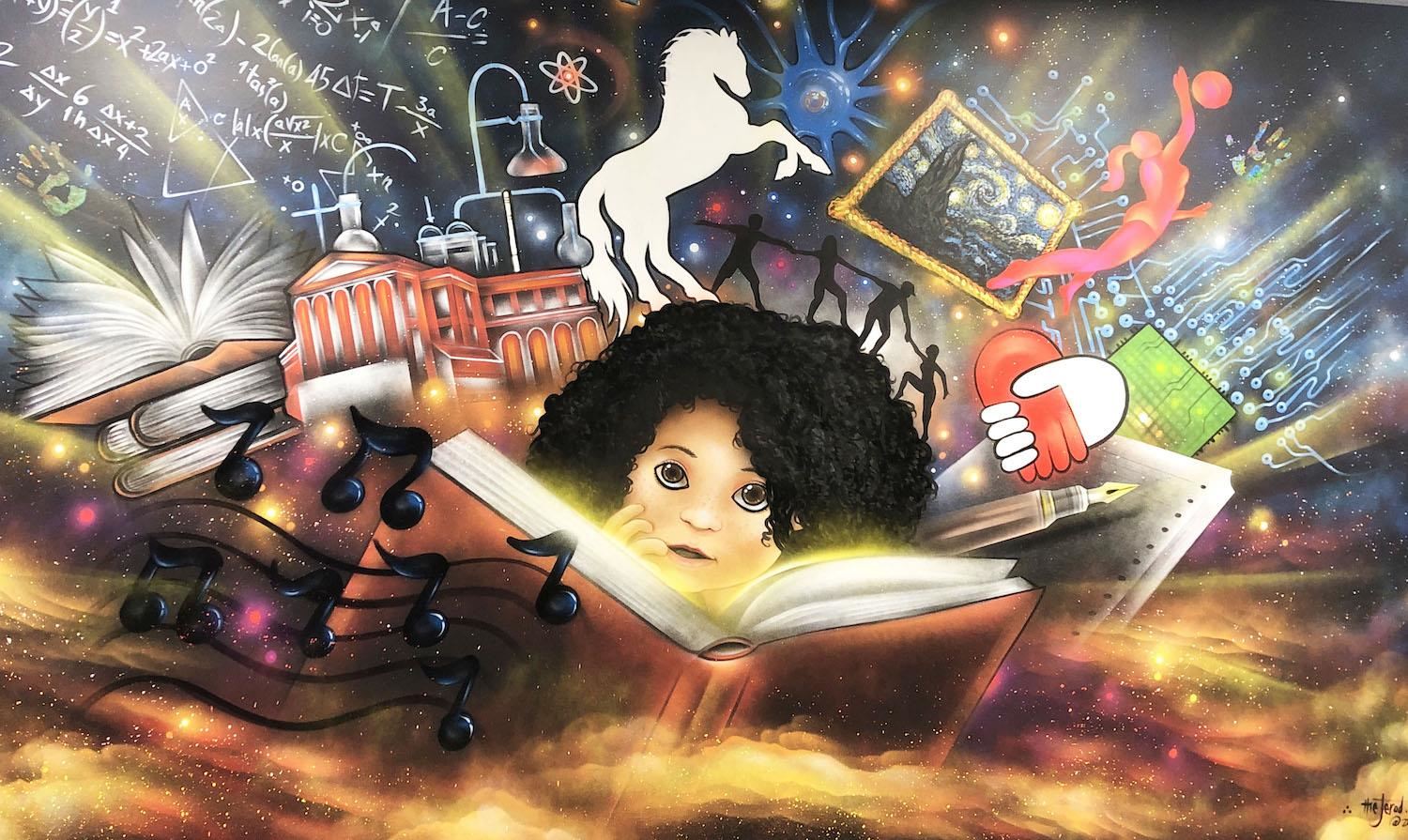 Stewart's Creek used the December early release day as an opportunity to invite Journeyman Ink's Will Richey, Alejandro Perez, Jr. and musician S-Ankh Rasa inside the school to inspire students.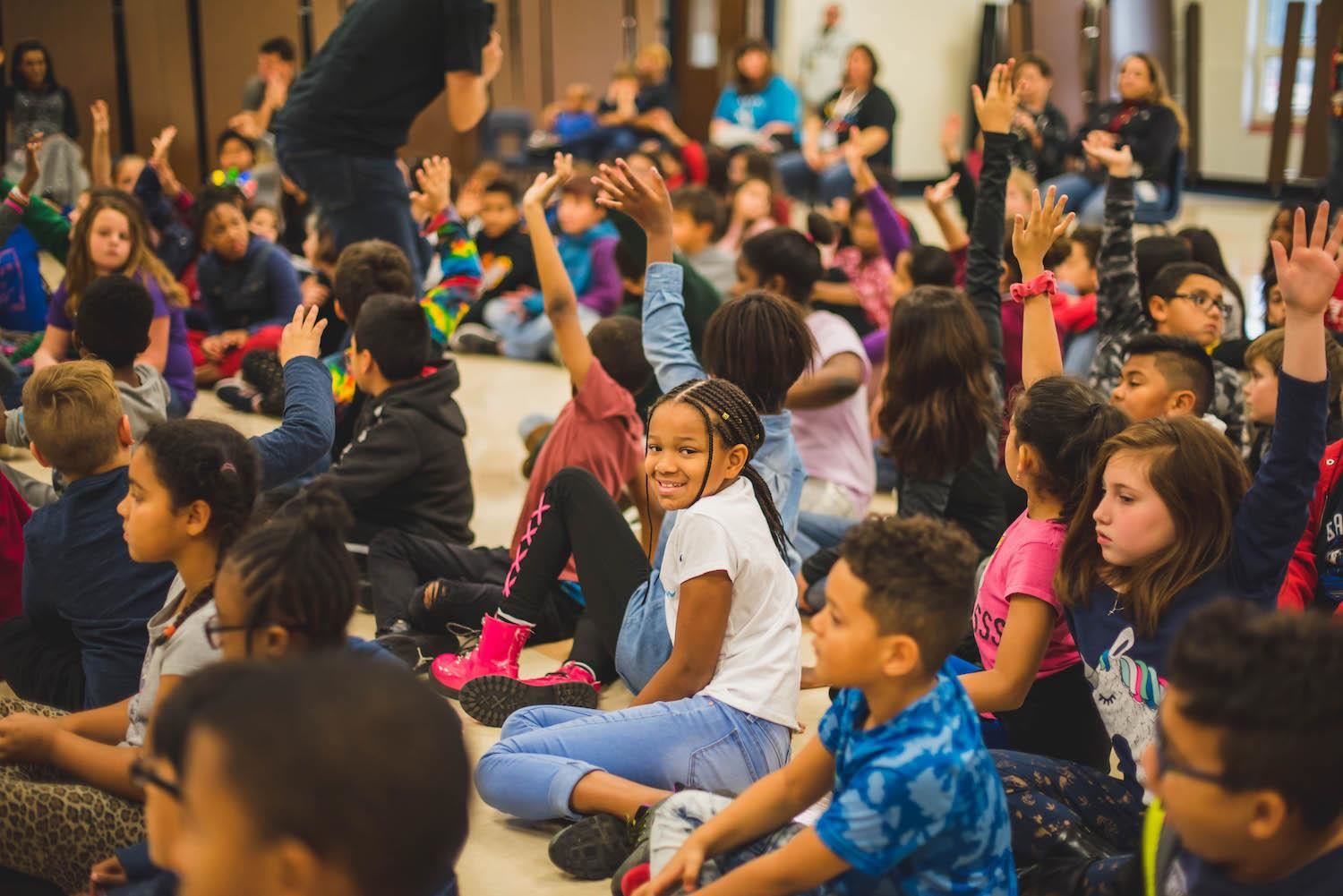 "They kept us all entertained with their individual stories of perseverance and how they use their creativity to cultivate positive self-awareness and authenticity while giving our students artistic tools, such as dance, martial arts, music and film production as well as written reflections, to accomplish personal goals," Stewart's Creek Art Teacher Chelzee Lentz said.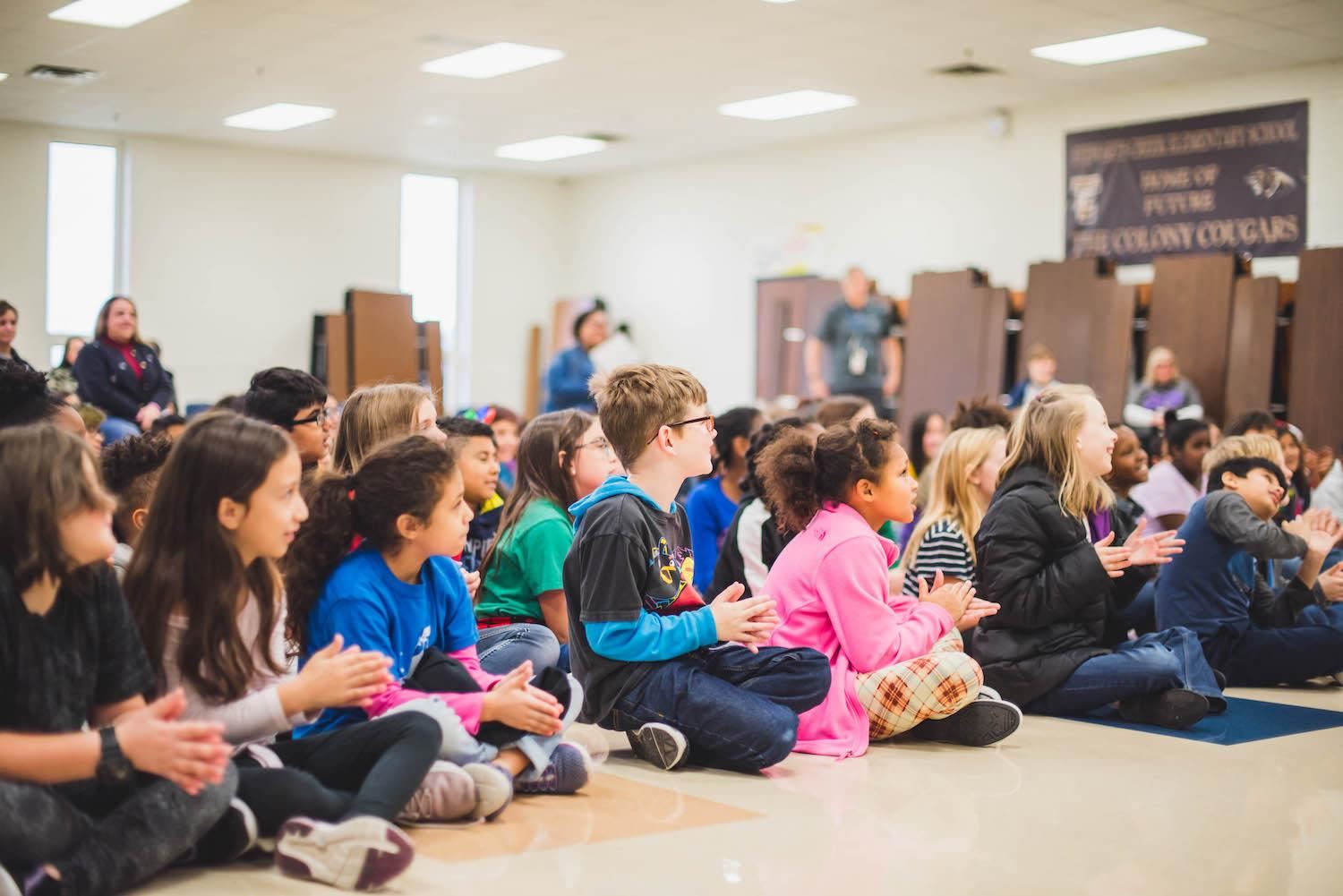 Students were asked to share where their power comes from — like their hobbies, family members, friends and tasks they do well.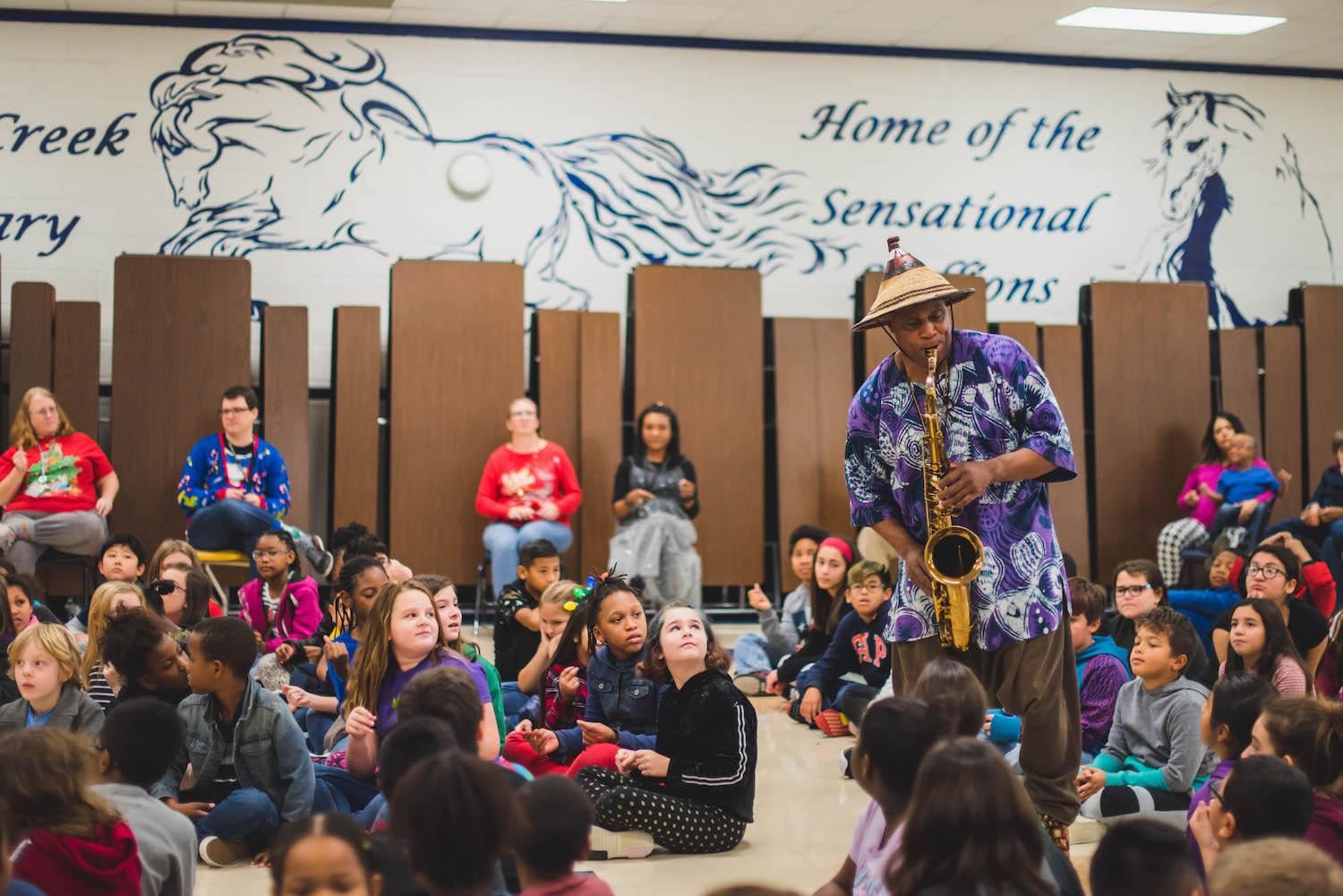 "This lets students know they have a voice and power and to do something positive with all of their uniqueness," Stewart's Creek Principal Andrea Smith said. "The presenters shared their culture along with their background and let the students know that sometimes people can make fun of their differences, but the difference makes them who they are, which is a place of power."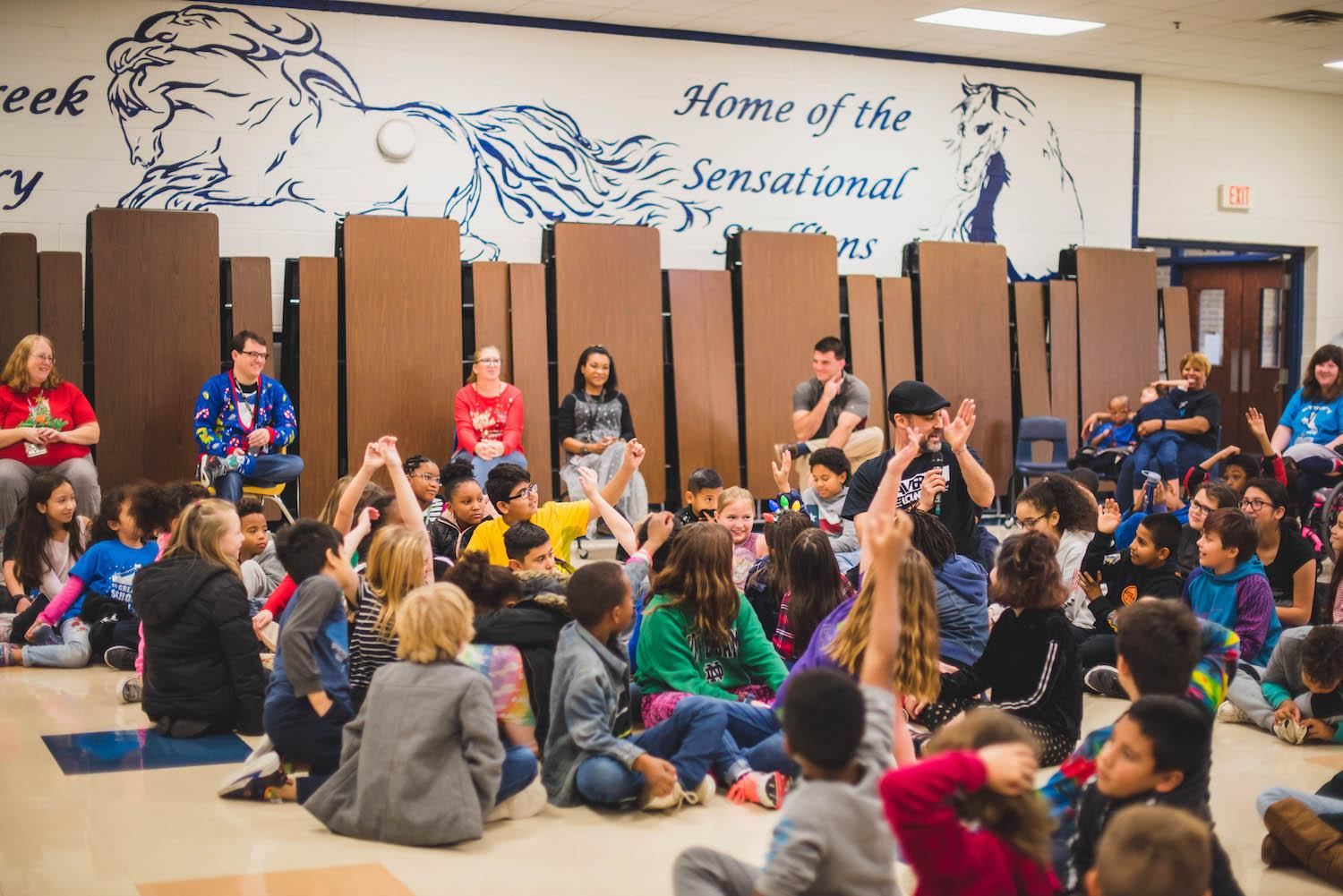 During one portion of the assembly, students chanted, in English and Spanish, to the beat of the drums, "My Voice. Has Power. To speak. My truth. And share. My light."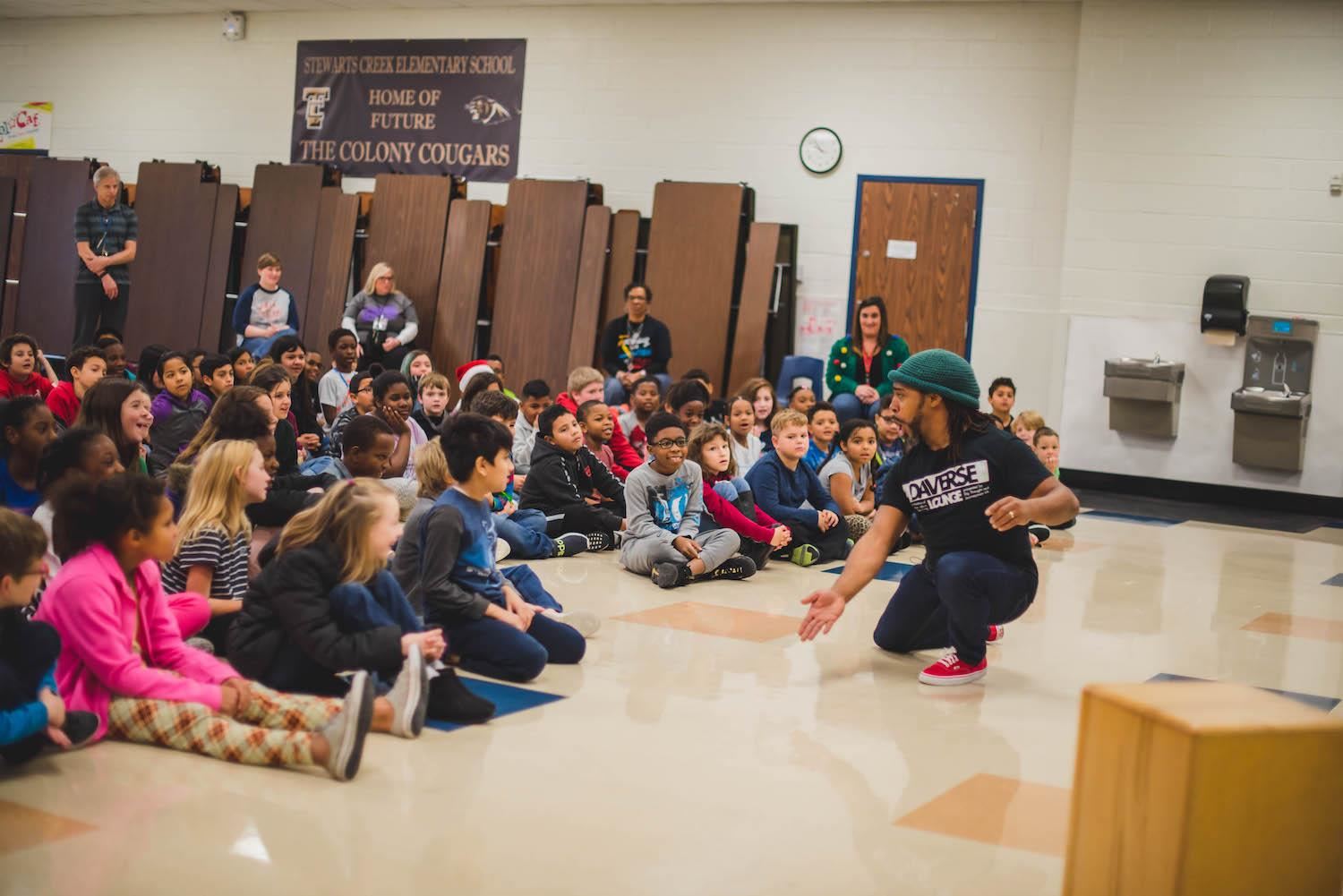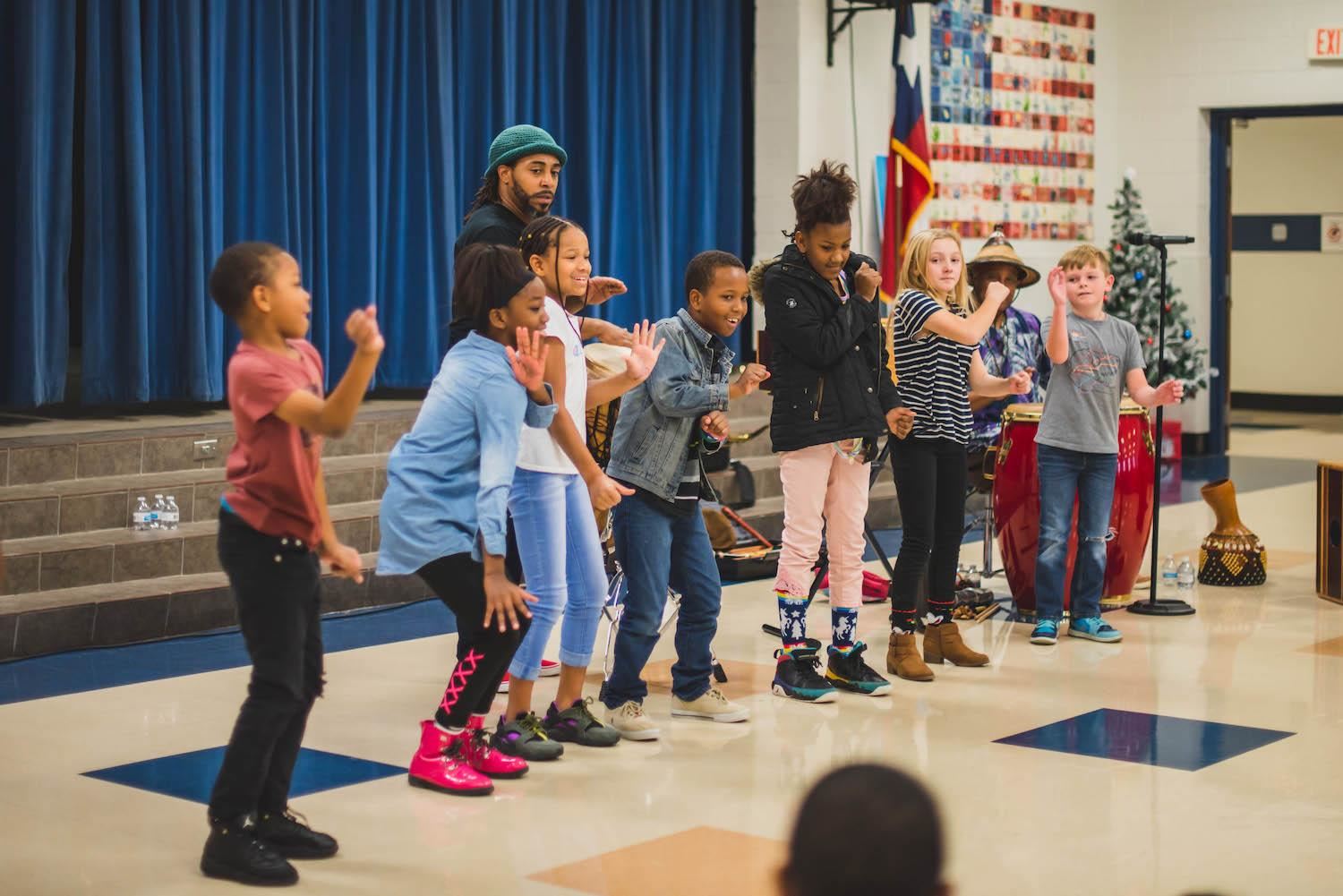 An inspirational way to send off students into a new year.
---
Stewart's Creek Elementary is an elementary school located in The Colony, Texas, serving Pre-K through 5th graders, in the LEWISVILLE INDEPENDENT SCHOOL DISTRICT. Follow Stewart's Creek on FACEBOOK and TWITTER to see more student experiences throughout the school year or visit BEST SCHOOLS IN TEXAS for more information about joining the Lewisville ISD family.