Return to Headlines
3, 2, 1: Vickery Elementary Blasts Off
Sunny and 75 — November 19 was the perfect day for Vickery Elementary's first-ever "Space Race." Space-themed decorations adorned the school's parking lot for the fun run, and the event was split into three races: second and third grade, fourth and fifth grade, kindergarten and first grade. The Space Race served as Vickery's main fundraiser for the year, and it was designed as something all students could participate in, regardless of how much money students raised. Beyond the fundraiser aspect, the Space Race promoted fitness and also involved many members of the community.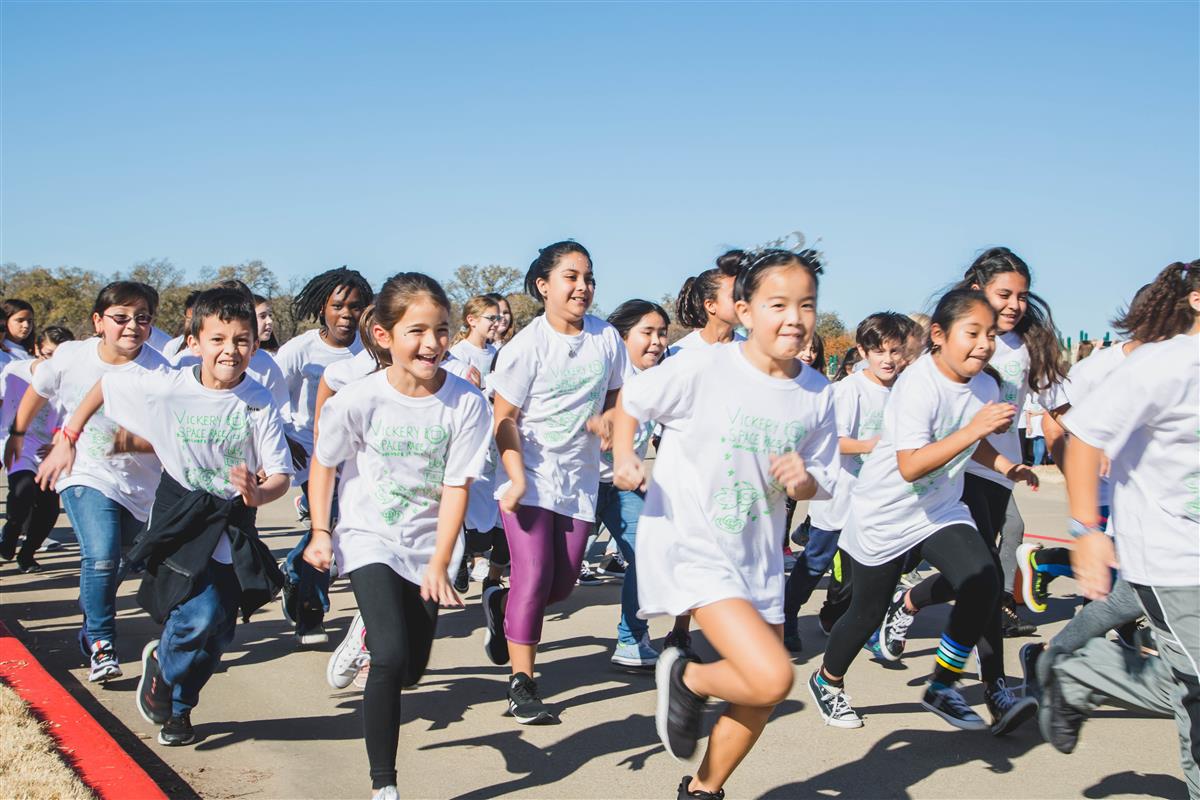 "We ran the event with our PTA and are splitting the sponsorship money 50/50," Vickery Principal Adam Gray said. "We don't have a specific plan with the money we've raised because we have so many important needs to fill. For example, with Vickery's larger size, things like field trips and supplemental materials are more expensive, and we're excited to be able to apply the Space Race money to these needs and more."

With the help of Allison Stamey, Lewisville High School (LHS) Student Activities Director, several LHS organizations such as band, cheer, JROTC and student council, stopped by to help out with the race and to support these future Farmers.

"Our younger students get a thrill out of meeting and having fun with these older students," Gray said. "All of the LHS students were respectful and hard-working."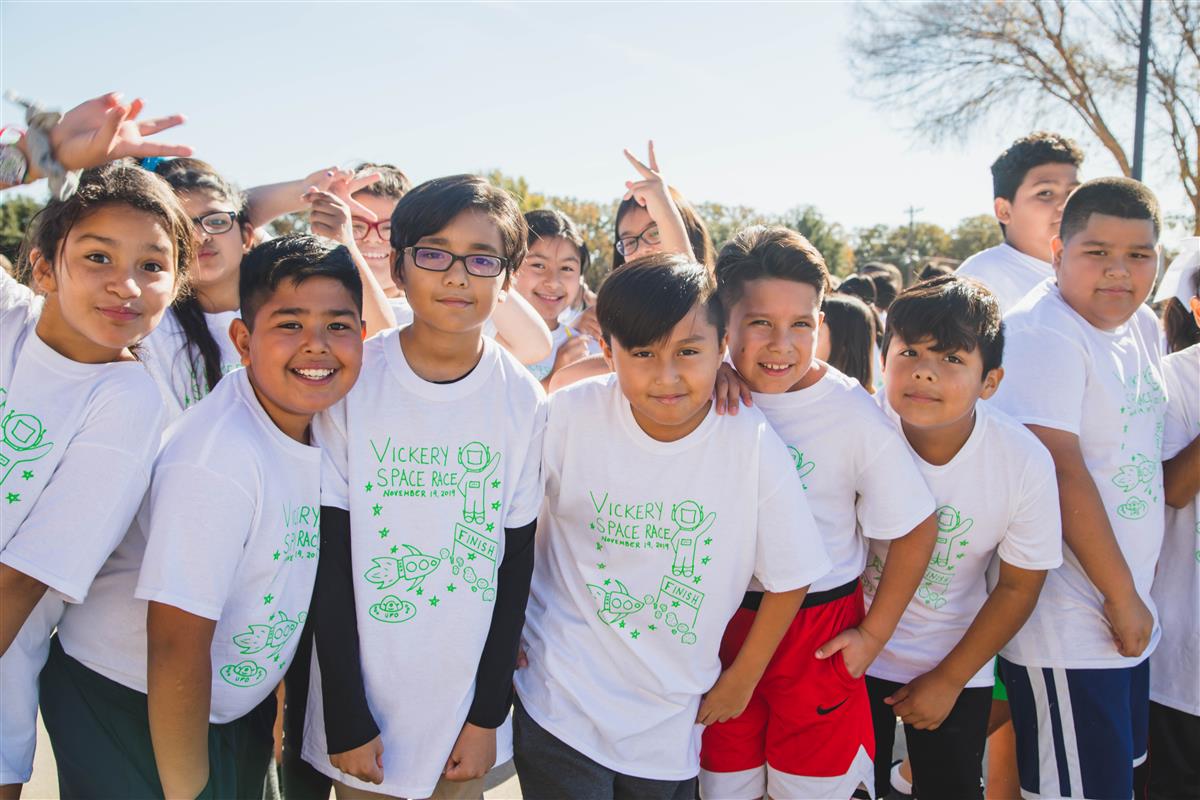 He added, "We viewed the Space Race as a community event, and our feeder pattern is an important part of that community. One of the volunteers was my student when I taught third grade at Hedrick Elementary nine years ago. These kinds of connections are crucial to our students and our district."

For the race itself, students warmed up for 15 minutes and had approximately 30 minutes to complete as many laps as possible. Several water stations were set up along the route, and oranges were available for students to enjoy after the race during their cool down time.

Each lap was equivalent to a 0.3 mile, and according to Gray, one fifth-grade student completed 12 laps in 25 minutes — nearly three miles. Vickery staff members and community volunteers cheered on students throughout the race. A few, such as Principal Gray, even joined the students as additional support.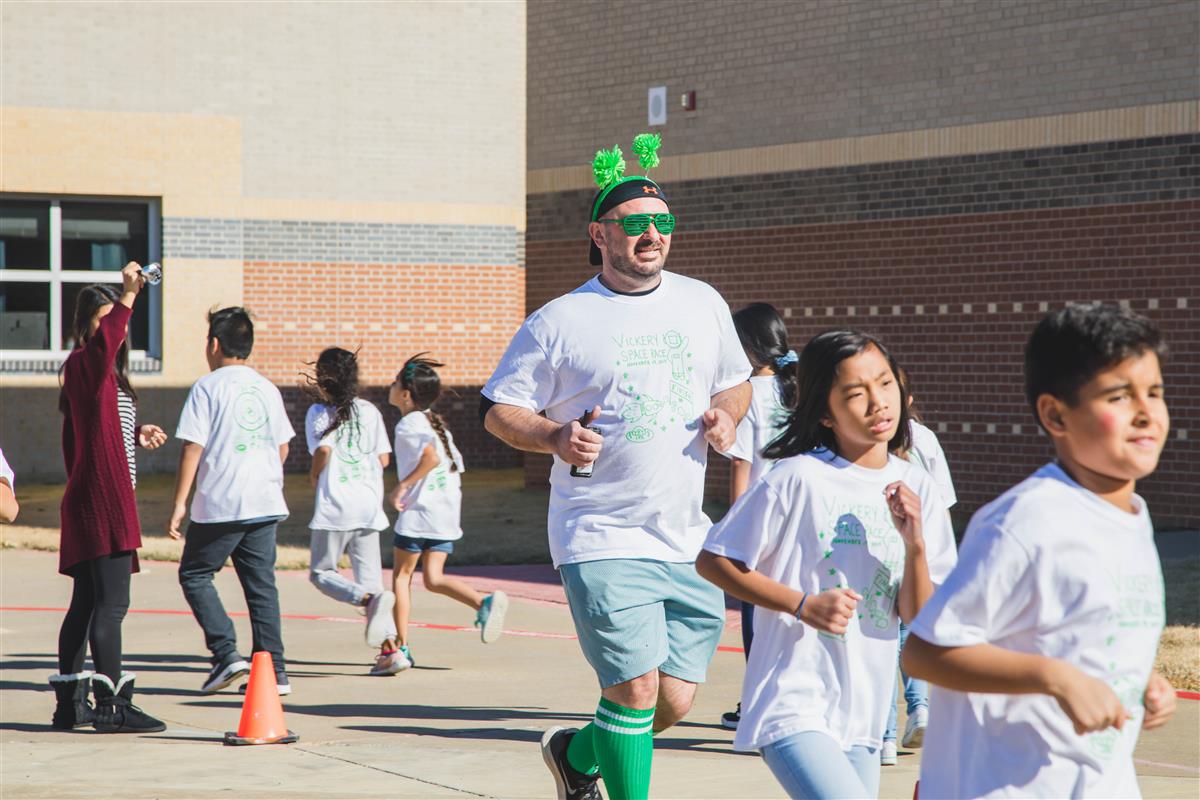 "I liked seeing all of the staff outside cheering us on while we ran," fifth-grader Kevin Reed, who completed 10 laps, said.

Third-grader Nixon Avila, who completed eight laps, added, "I enjoyed the time with friends to run and just have fun together. Winning a medal was a great feeling."

Community partners for the Space Race included Blissful Bark, DATCU, EPI, MB Orthodontics, Proclaim Roofing, RockPointe Church and Sam's Club.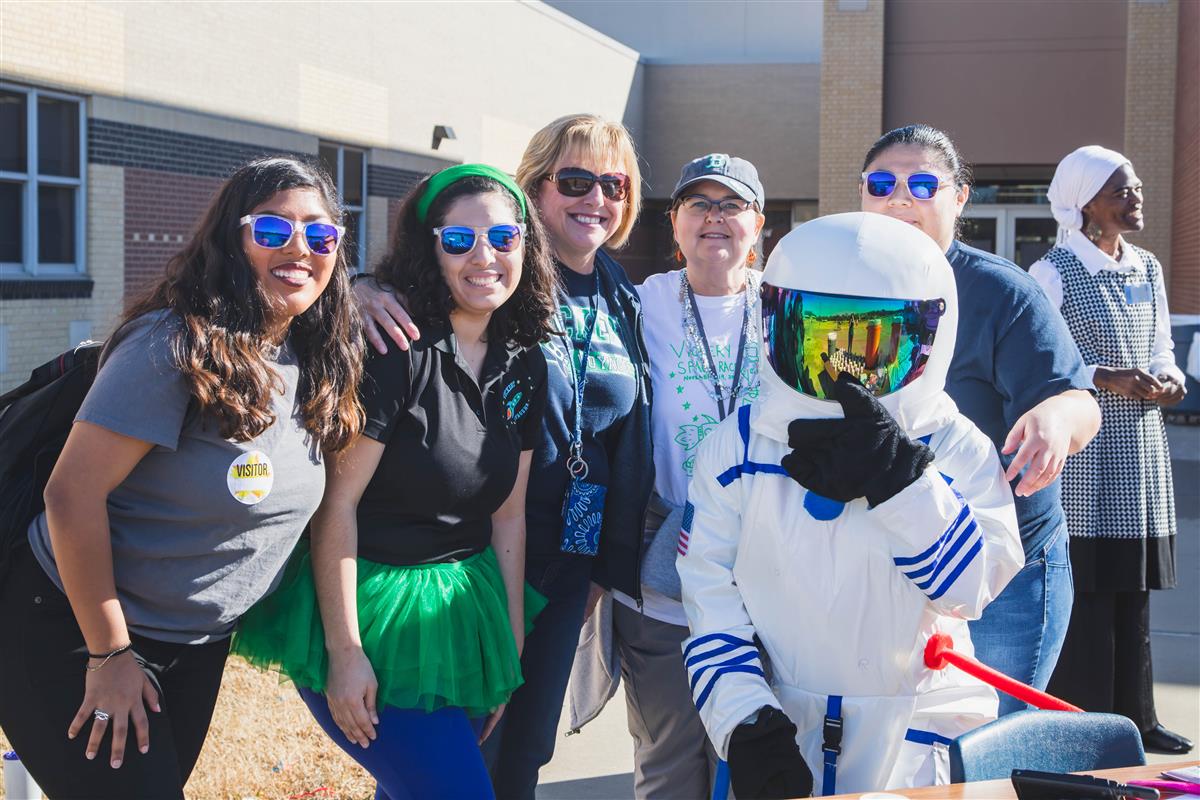 "They all contributed financially," Gray said. "MB Orthodontics set up a tent for parents to visit and handed out free sunglasses, Proclaim Roofing donated water bottles for all Vickery students, and RockPointe members donated our oranges and water cups."

Gray said he hopes the Space Race will be an annual event and is looking forward to feedback from students, staff and the community.

"It went so well," he said. "It is a large event to organize and coordinate, but the Vickery staff did a wonderful job. The students had so much fun, and the weather was just perfect."
---
Vickery Elementary is an elementary school located in Flower Mound, Texas, serving Pre-K through 5th graders, in the LEWISVILLE INDEPENDENT SCHOOL DISTRICT. Follow Vickery on FACEBOOK and TWITTER to see more student experiences throughout the school year or visit BEST SCHOOLS IN TEXAS for more information about joining the Lewisville ISD family.