Return to Headlines
Marcus High School Celebrates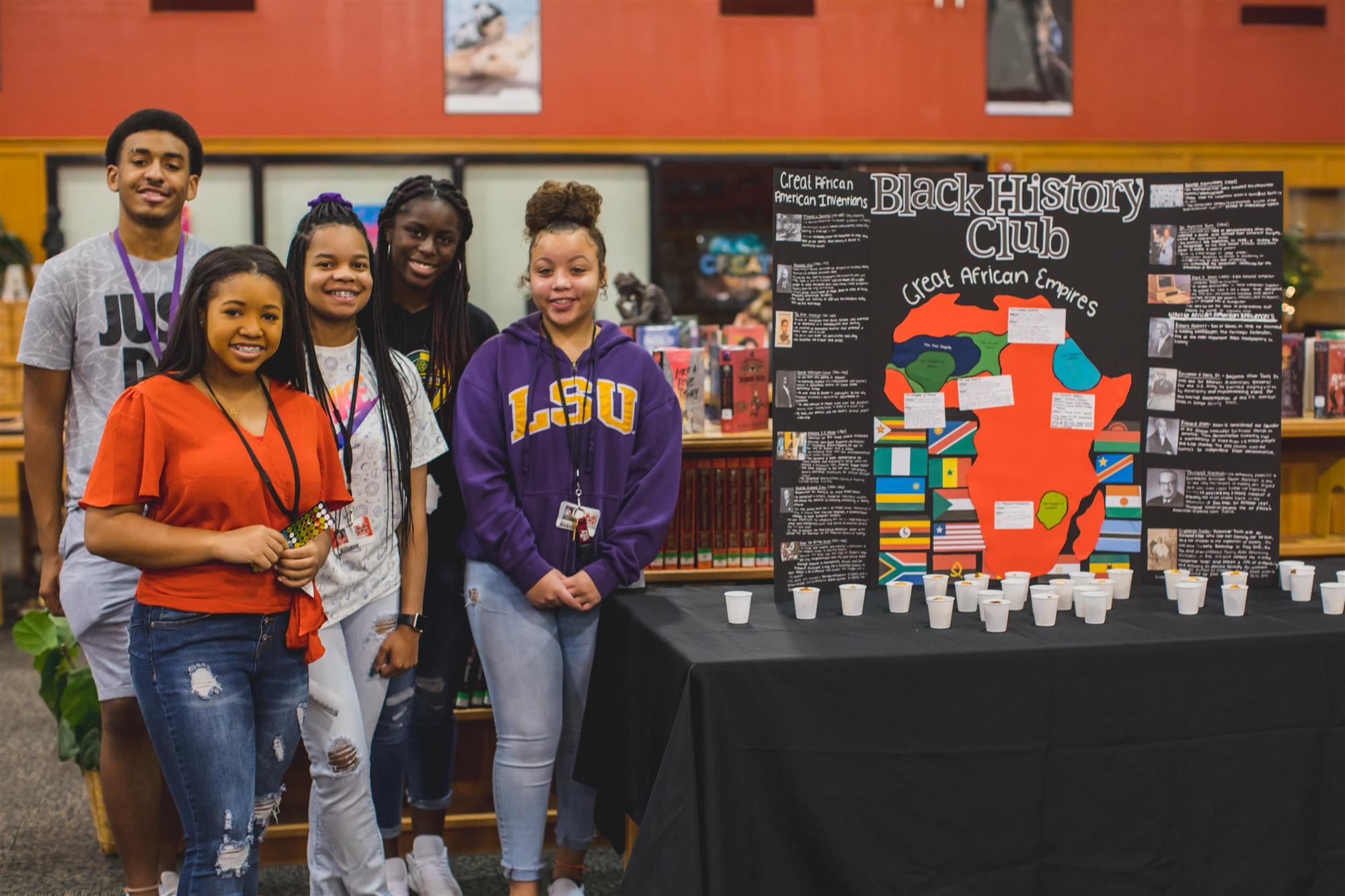 Positioned at the center of campus, the Marcus High School library was originally designed to serve as one of the school's main hubs and a place for students to connect. The library, a peculiar-shaped room, is an inviting space, and on any given day, students can be found studying and collaborating with one another.

However, one particular morning, those entering the MHS library probably felt like they walked into another world, or 18 different countries to be exact. There is a hum in the atmosphere and students can be seen walking around, talking, eating different snacks and foods, and listening to cultural music in the background. It's Celebrate Marcus! — a multicultural event for students to showcase the many different cultures that make up the MHS student body with fellow students and staff.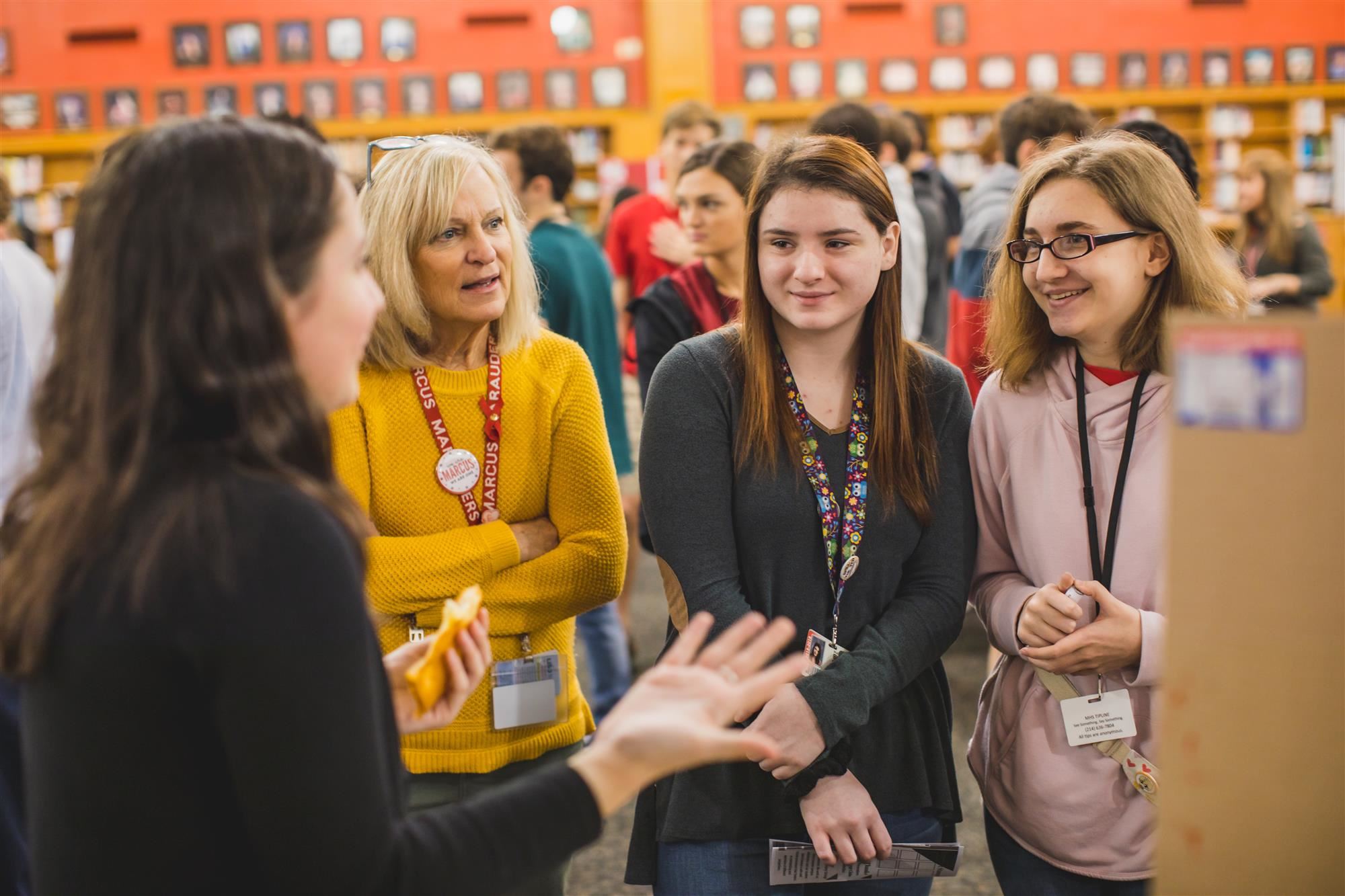 "It is our goal at Marcus High School to make each and every student and family feel welcomed and valued as a part of the fabric of our school," MHS Principal Will Skelton said. "Celebrate Marcus! was established last year by our Student Advisory Group with the purpose of bringing our student body closer together by learning about each other. This annual cultural showcase truly exemplifies our belief that 'We Are Marcus! We Are One!'"

It is the MHS Student Advisory Group's mission to work as liaisons between campus administration and student peers to develop a safe and inclusive environment that fosters an understanding and appreciation of different perspectives, and Celebrate Marcus! is a growing tradition that does just that. The event grew from 10 presenters to 18 this school year, and it was a morning full of interesting facts for all.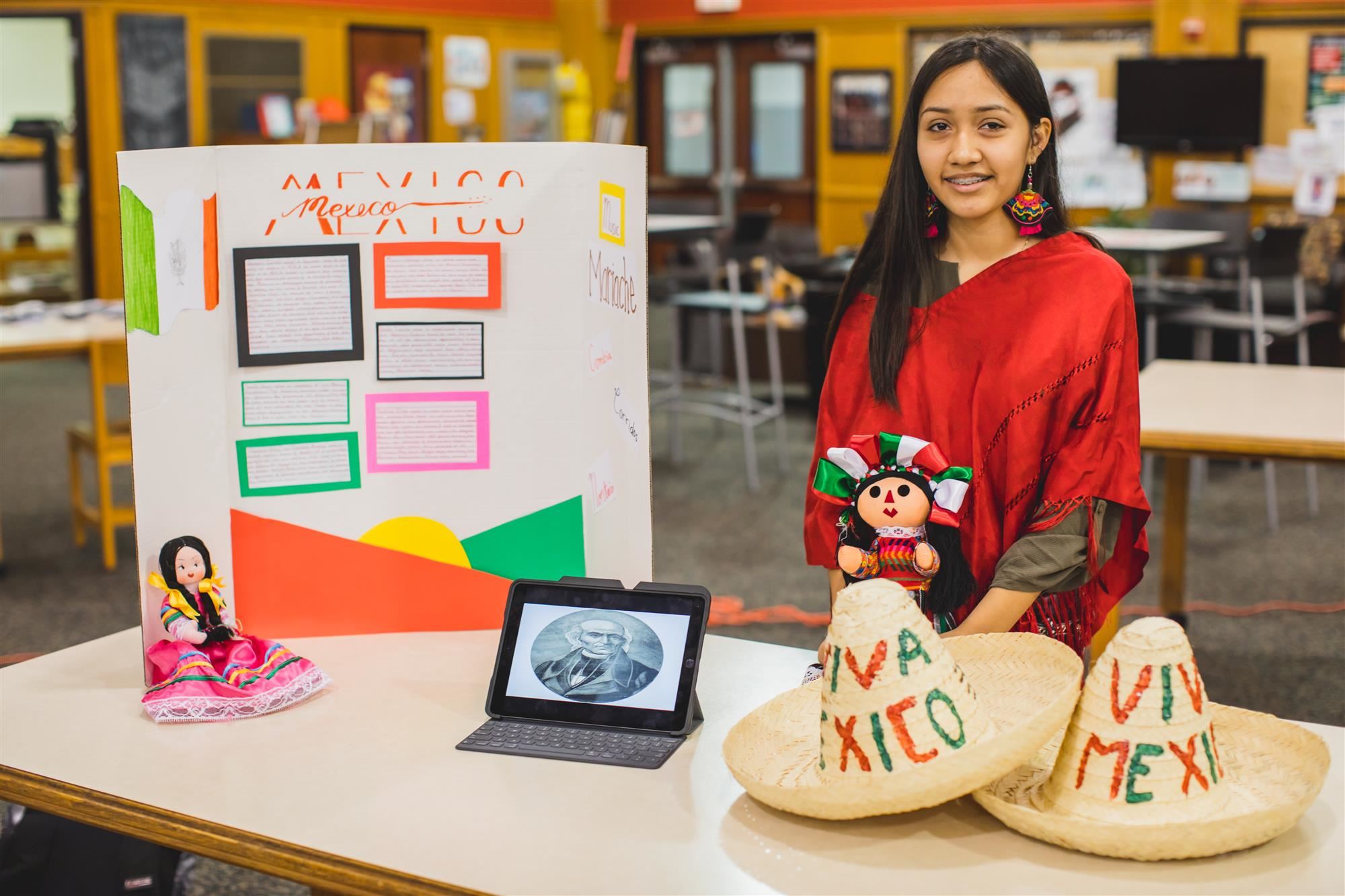 "This year, we discovered that Marcus has students representing six different continents and 29 languages other than English," MHS teacher Nema House said.
To ensure guests walked away from the event learning something new, each visitor received a brochure with MHS cultural statistics and a spot to collect stamps in their Celebrate Marcus! "Passport."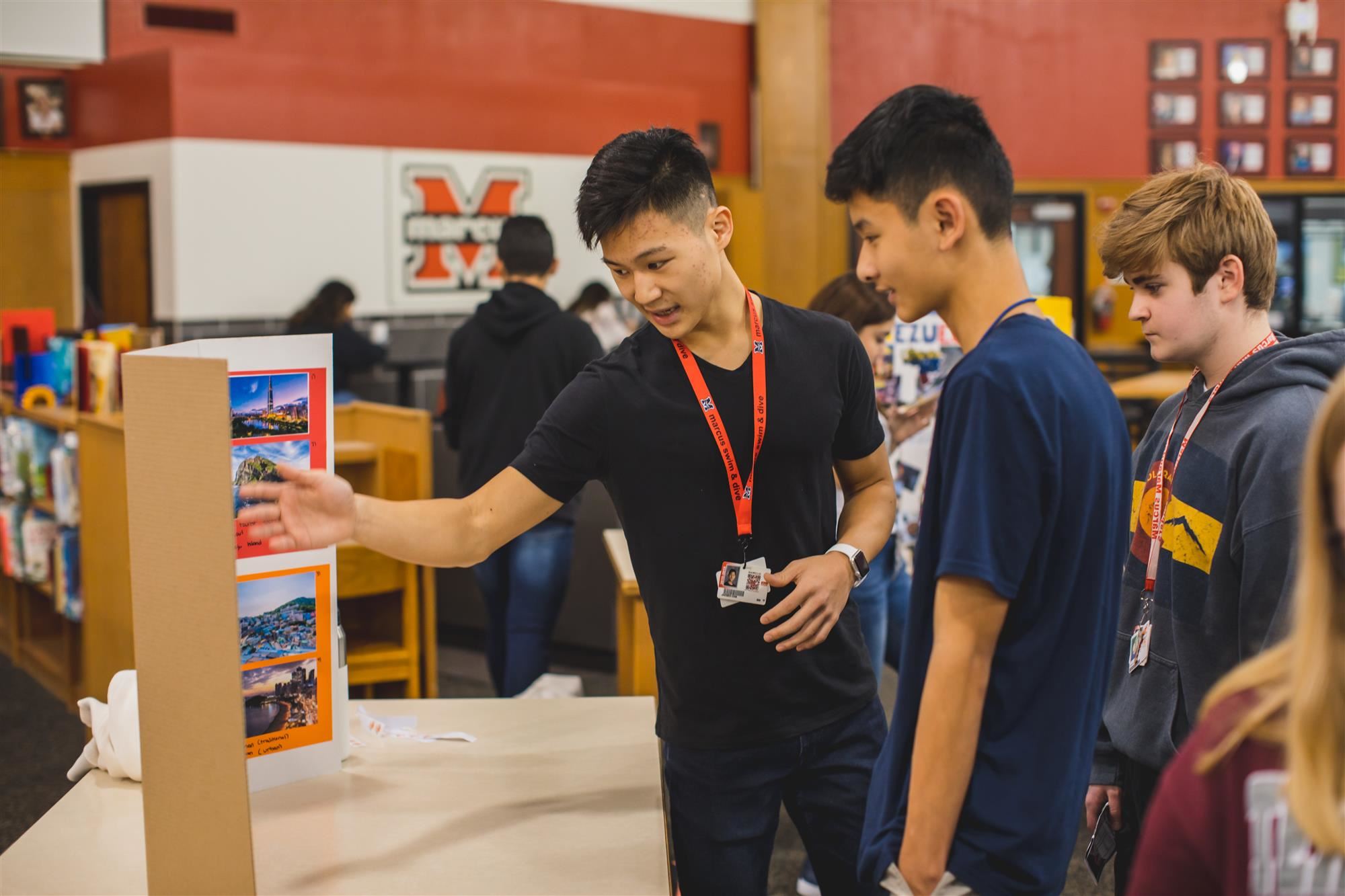 "I really liked how all the presenters were very passionate about their countries, therefore, I got to learn a lot," MHS junior Makayla Russell shared.

Fellow junior Jonah Martinez added, "I really liked the multitude of cultural stations. I was surprised to learn that there is a safari in the middle of the Kenyan capital."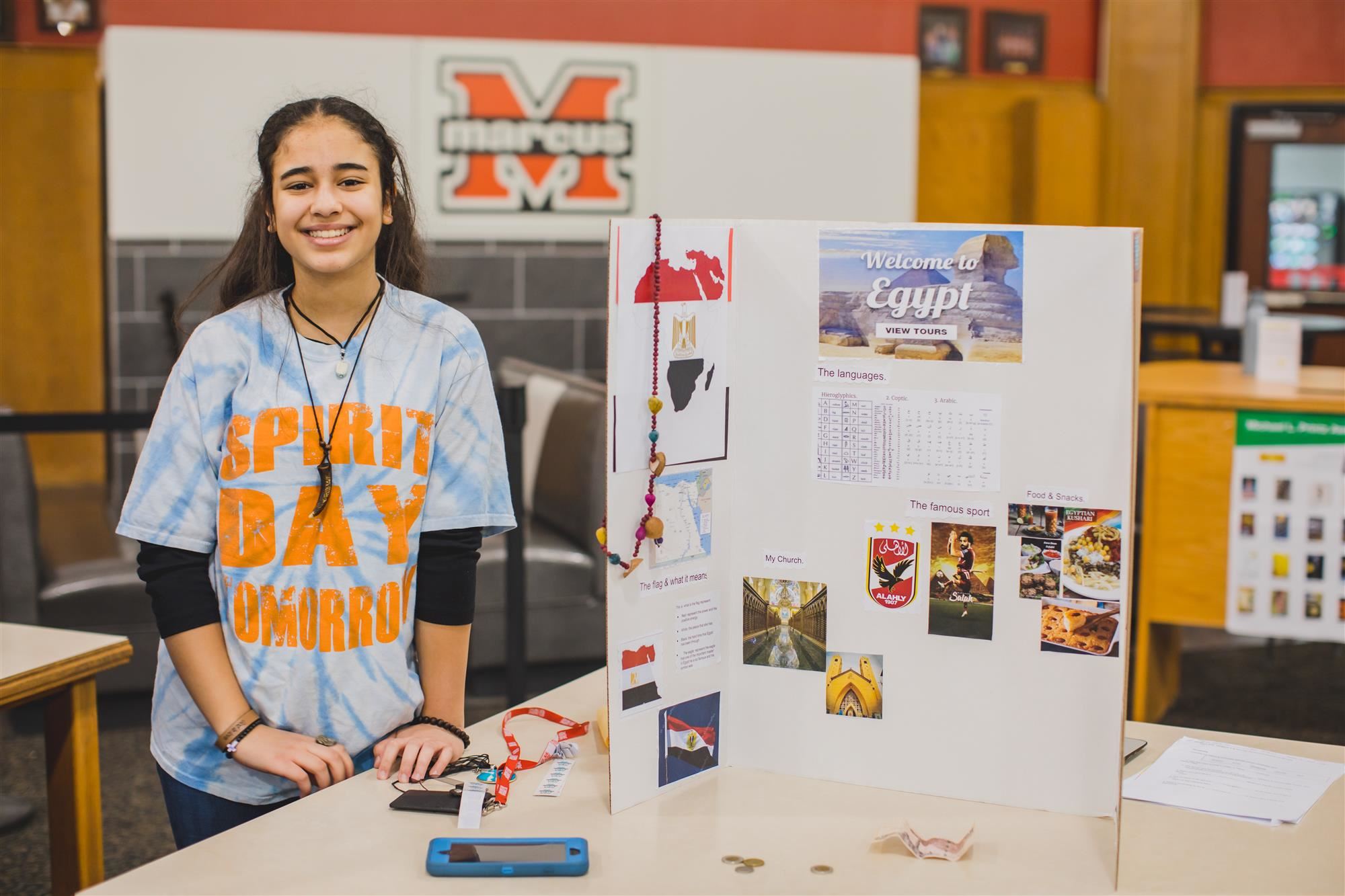 Overall, the school's goal is to see Celebrate Marcus! continue to grow as students become more comfortable sharing their culture with their peers.

"To see the sparkle in the students' eyes and to hear the pride in their voices as they excitedly speak about the uniqueness of their culture is refreshing, and it is no wonder that visiting students become instantly engaged and open to learning," House said. "This connection makes me proud to be not only a Marauder but also a member of this community."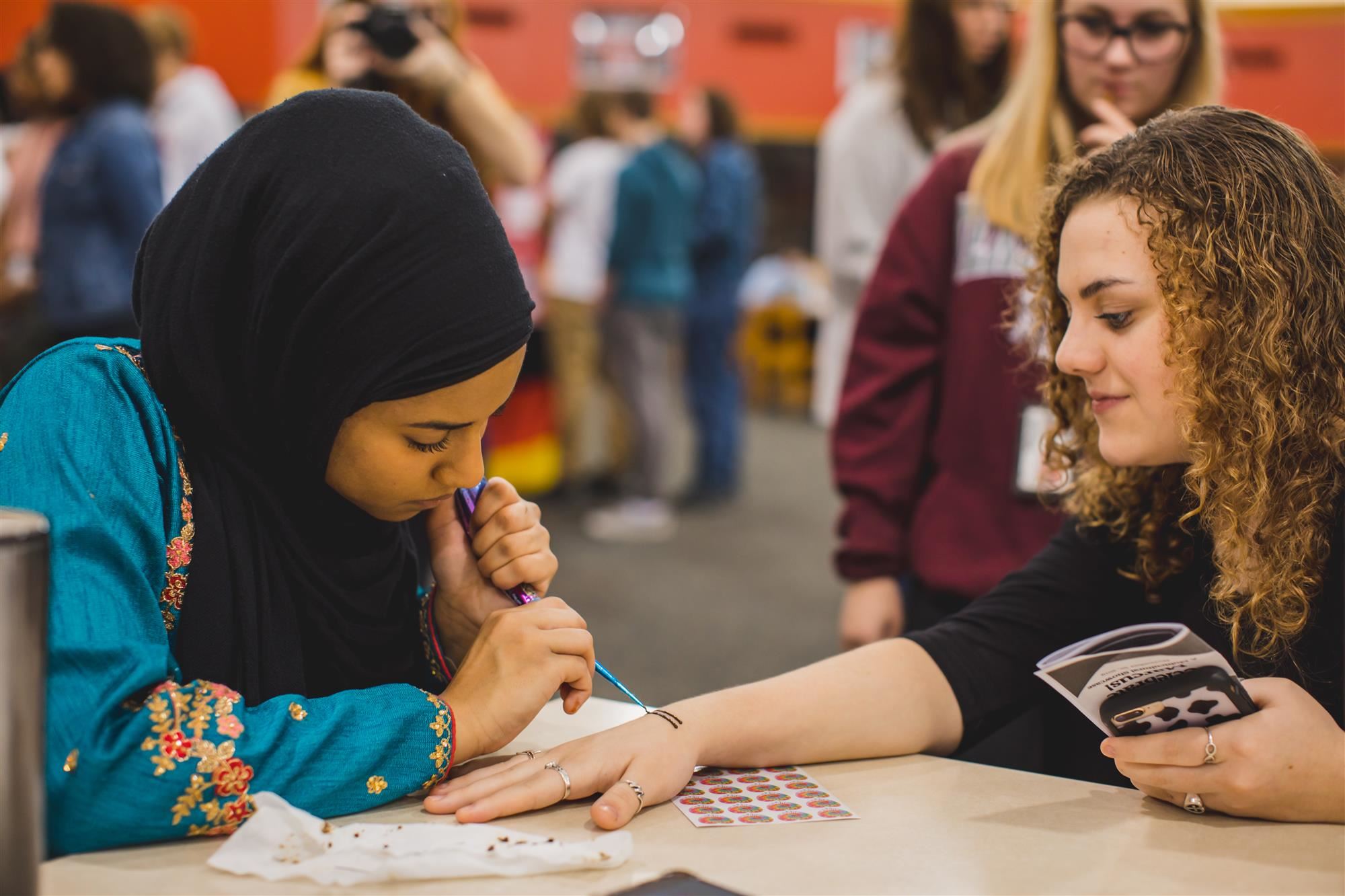 See more photos from Celebrate Marcus on Marcus High School's Facebook page.


---
Marcus High School is a high school located in Flower Mound, Texas in the Lewisville Independent School District. Follow Marcus High School on FACEBOOK and TWITTER, to see more student experiences throughout the school year or visit BEST SCHOOLS IN TEXAS for more information about joining the Lewisville ISD family.