Return to Headlines
Hebron Valley Elementary Students Make it to "Disney World"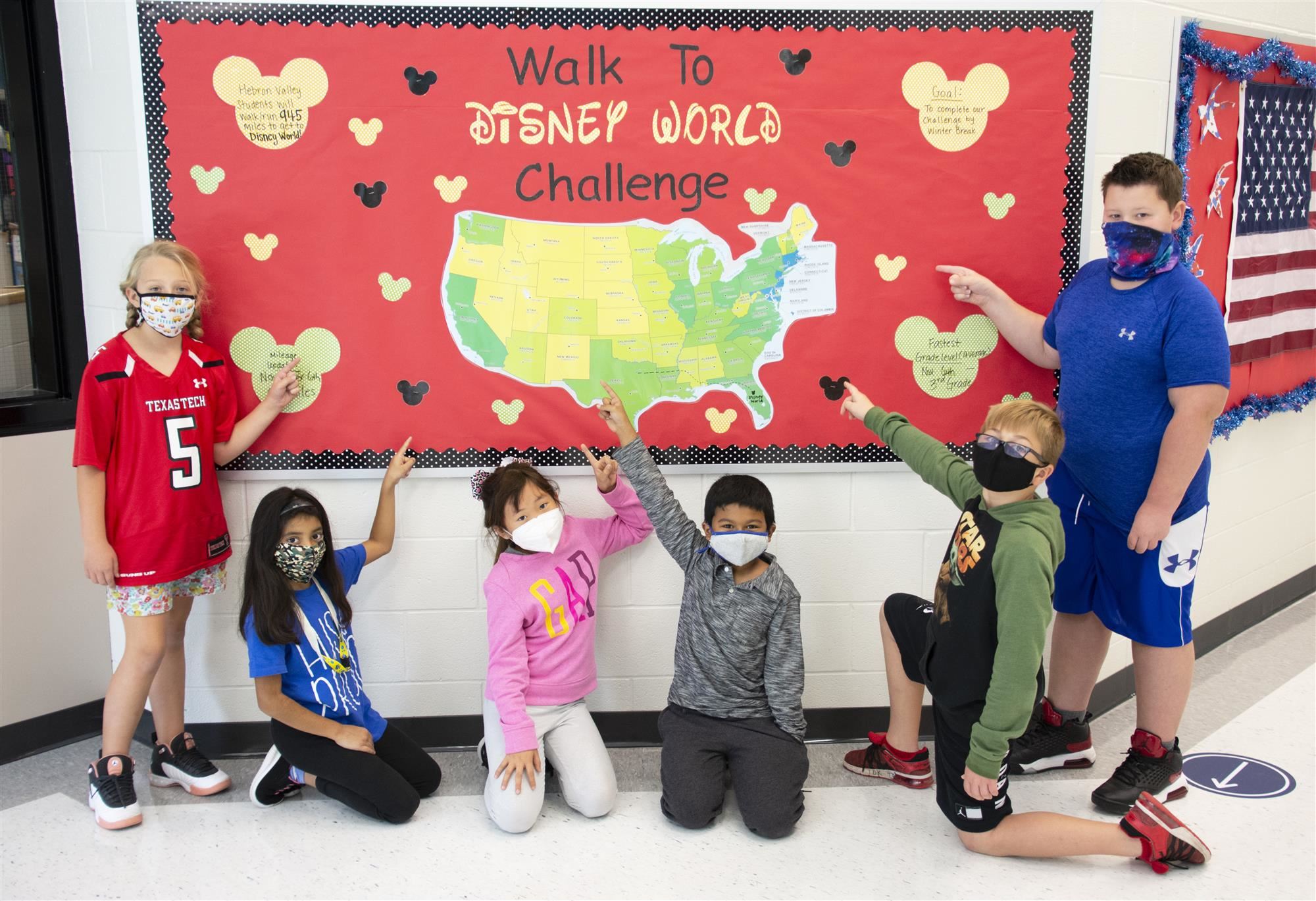 How far is it from Hebron Valley Elementary to Walt Disney World? Ask any student at HVE and they will tell you: 945 miles.
That was the combined goal for all students – kindergarten through fifth grade, in-person and virtual – to walk or run before Lewisville ISD's Winter Break began on Dec. 18. Well, thanks to extra effort and determination, they arrived at "Disney World" well before then – Nov. 16, to be exact.
HVE Physical Education teacher Andrea Souders, who organized the challenge after researching physical fitness ideas this summer, is extremely proud of her 436 students.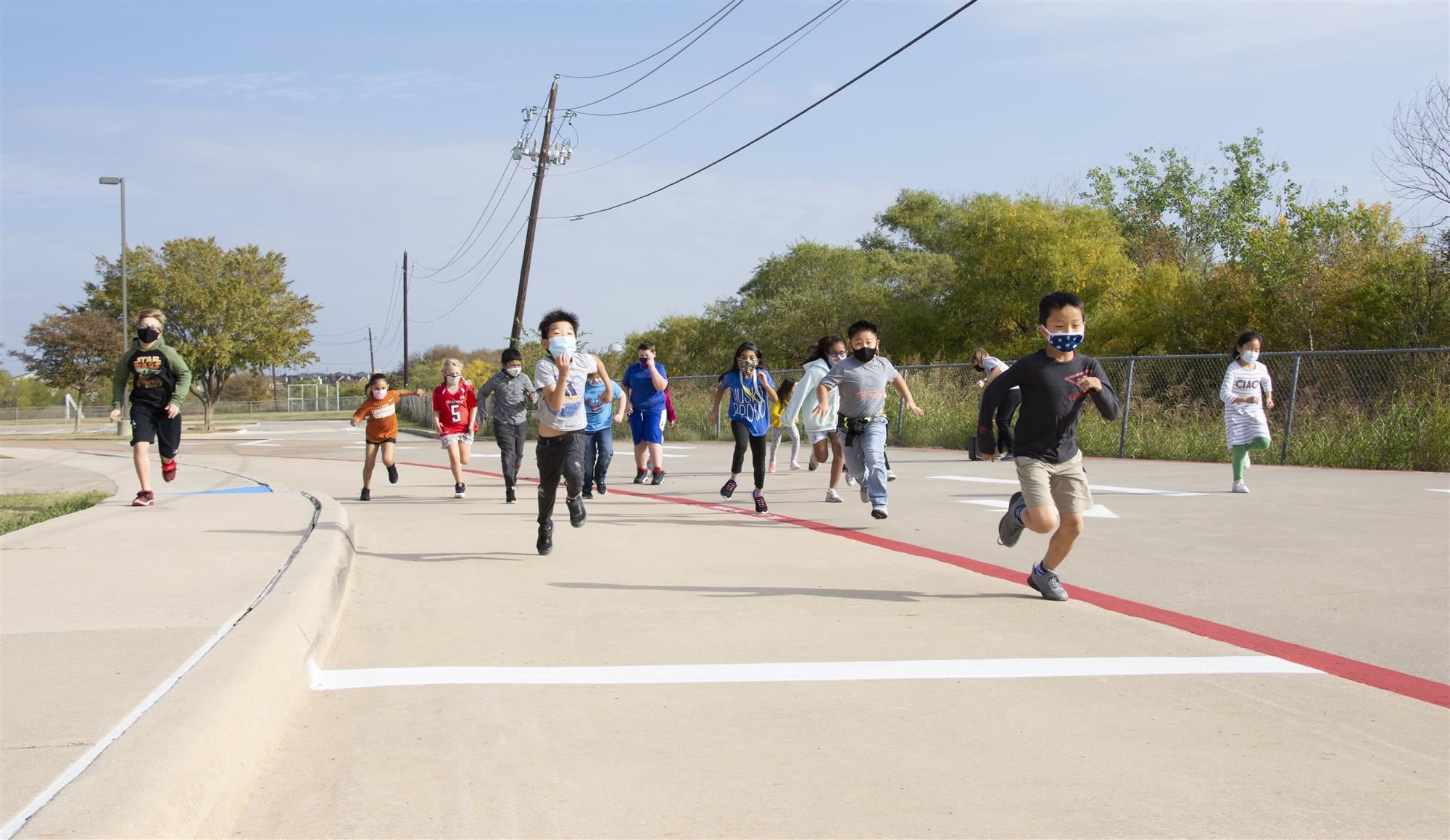 "The students have all been so motivated to meet the goal," Souders said. "I am very proud of all of them. They embraced the challenge together, and many who started off only walking started to run."
The students recorded their miles in a Google form. In-person students always logged at least 5-10 minutes worth of walking or running as their warm-up for P.E. class. Virtual students always found time in the day to mirror that. Everyone racked up extra miles after school and on the weekends.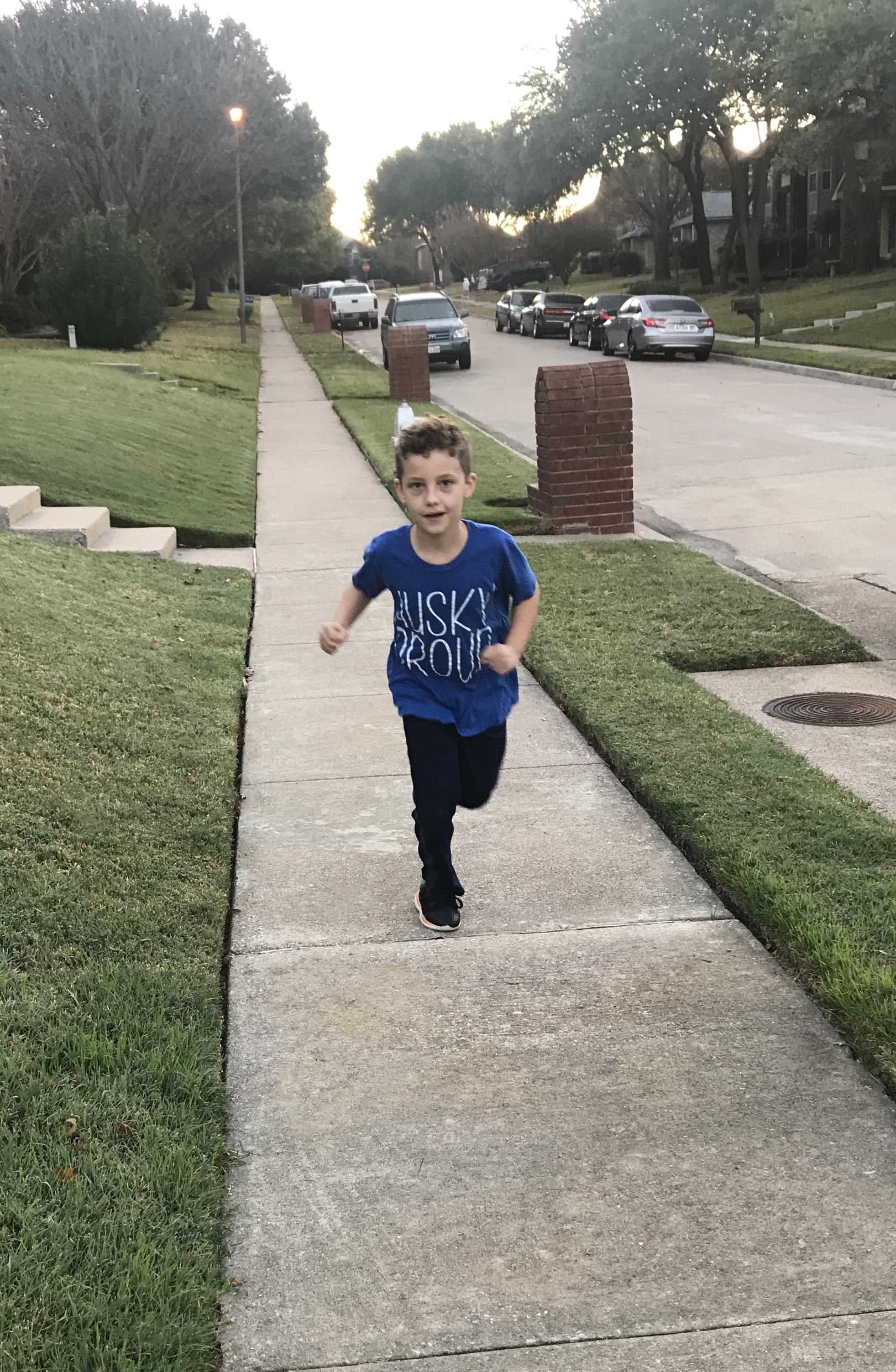 In addition to knowing they were improving their physical fitness, students were motivated by the fact that when they completed the challenge, they would have a Disney spirit day. That official day has been set for Dec. 2. They will also get to partake in Disney-related activities that entire week in P.E., art, music and STEM (science, technology, engineering and mathematics) classes.
All in all, the challenge was a shining light for students, especially during these times of a pandemic.
"The challenge always allowed us to get our energy out," third-grade in-person student Collin Smith said. "We got to walk and run outside a lot, which is always fun. We learned a lot about the different muscles we use when we walk and run, too."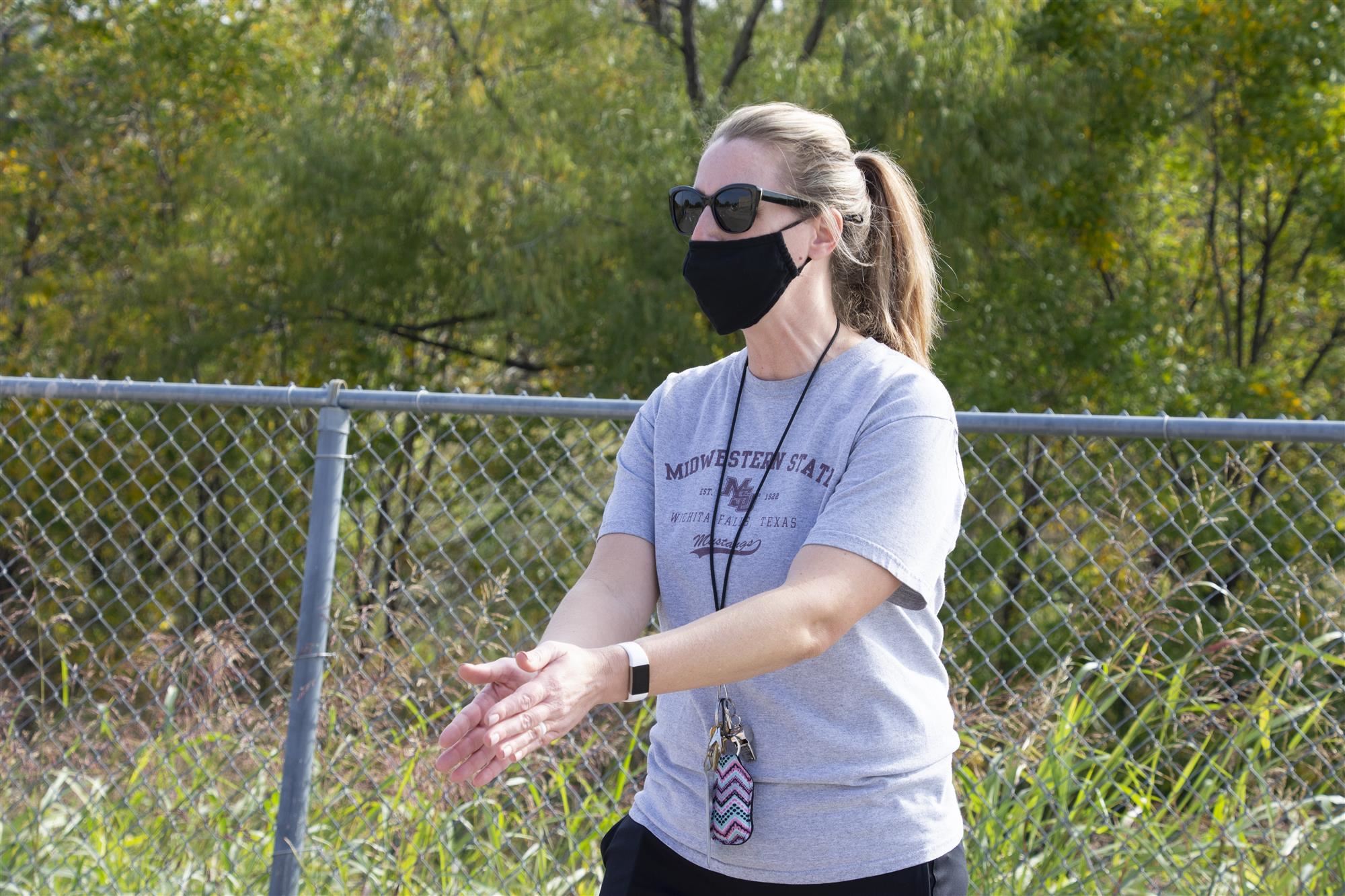 Added third-grade in-person student Skyler Wootten: "Walking and running is good for us. Coach Souders also reminded us to eat heathy during the challenge. We were all happy to meet our goal!"
Third-grade virtual student Nick Cross also loved the experience.
"I liked all the running even though I got tired sometimes," Cross said. "I miss seeing my friends, so this challenge was a way to bring us all together."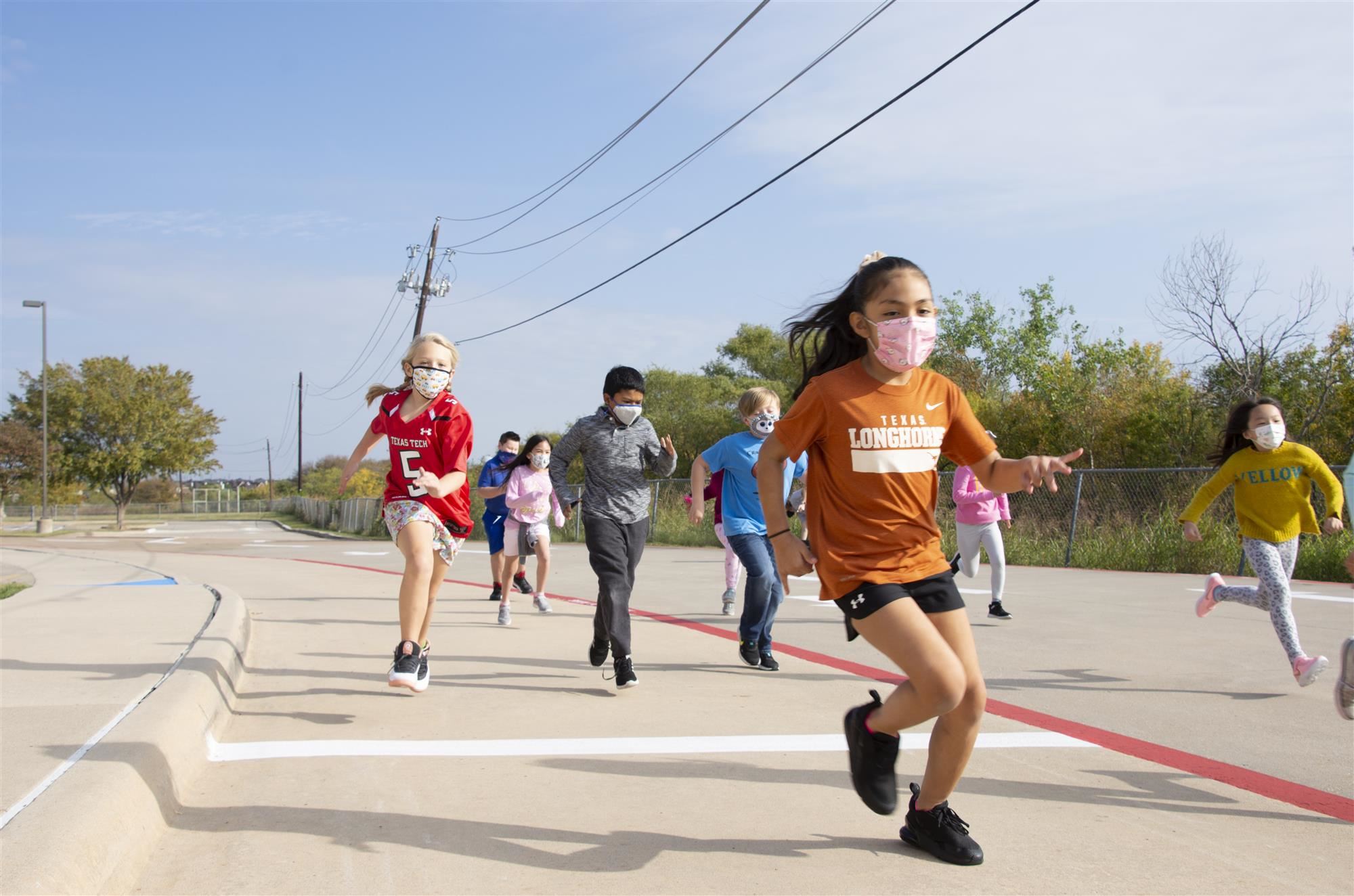 Just like Souders, HVE Principal Laura Zamora was also impressed by the students and their willingness to work together.
"Our in-person and virtual students have accomplished an outstanding goal together," Zamora said. "I am so proud of how hard they worked to make it to Disney World."