Return to Headlines
Garden Ridge Elementary's Creator Gators
It's a bustling Monday morning at Garden Ridge Elementary, where students are on a mission to solve a real-world problem. Today's fictional challenge? Help build a model boat, so "The Mississippi Cookie Company" can transport 25 cookie boxes (represented by pennies) from their factory in Minneapolis to the distribution center in New Orleans.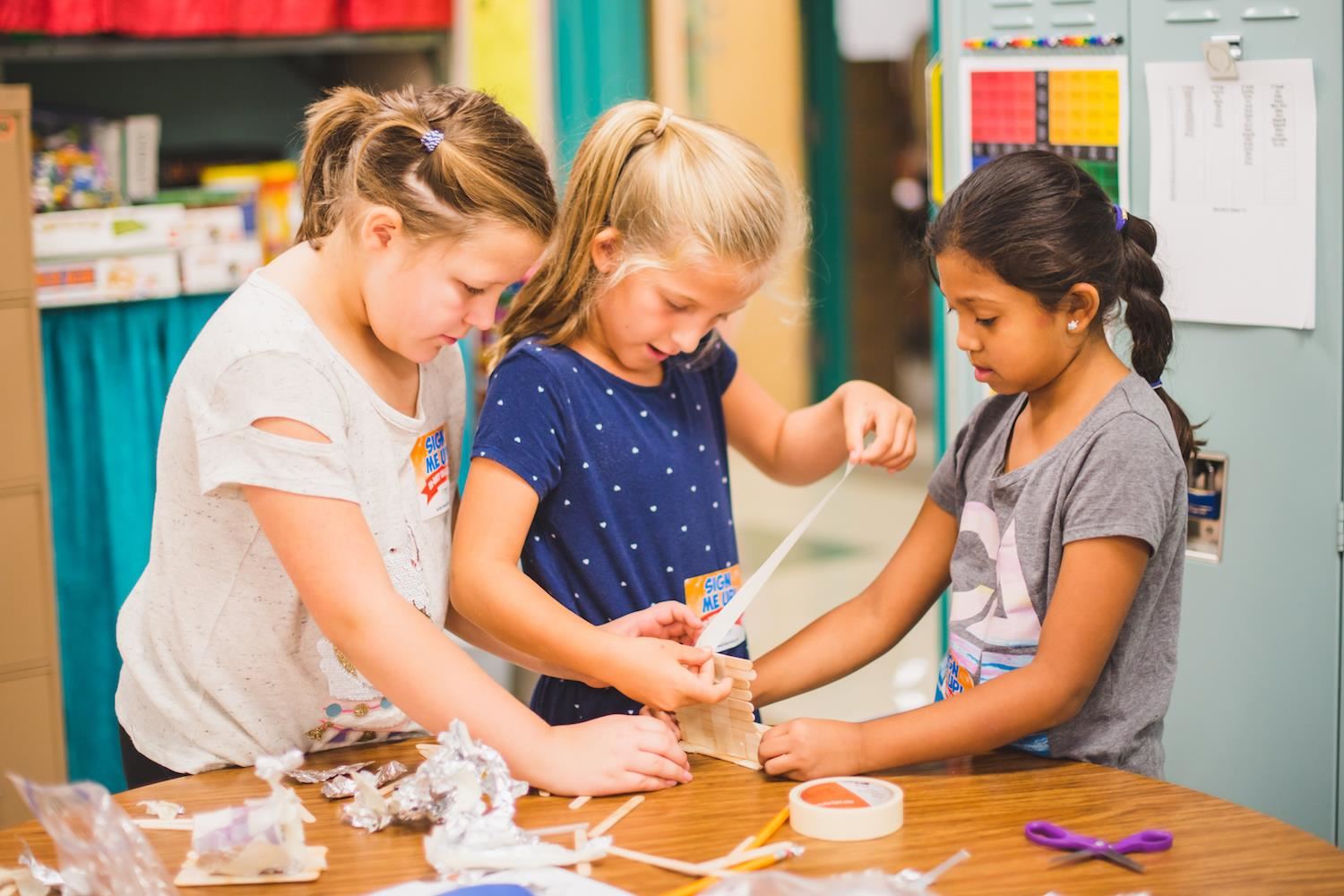 Each Monday, "Creator Gators" allows time for different grade levels to visit the Gifted and Talented classroom for a special learning opportunity. Thanks to the collaboration of Gifted and Talented Teacher Christine Rountree and Library Media Special Holly Earl, students are given hands-on experiences, learning both literacy and STEM (Science, Technology, Engineering and Math) by using the Engineering Design Process — Ask: Define the problem; Imagine: Brainstorm solutions; Plan: Decide on next steps; Create: Make a solution; Improve: Collect feedback and make changes; and Share: Present solution.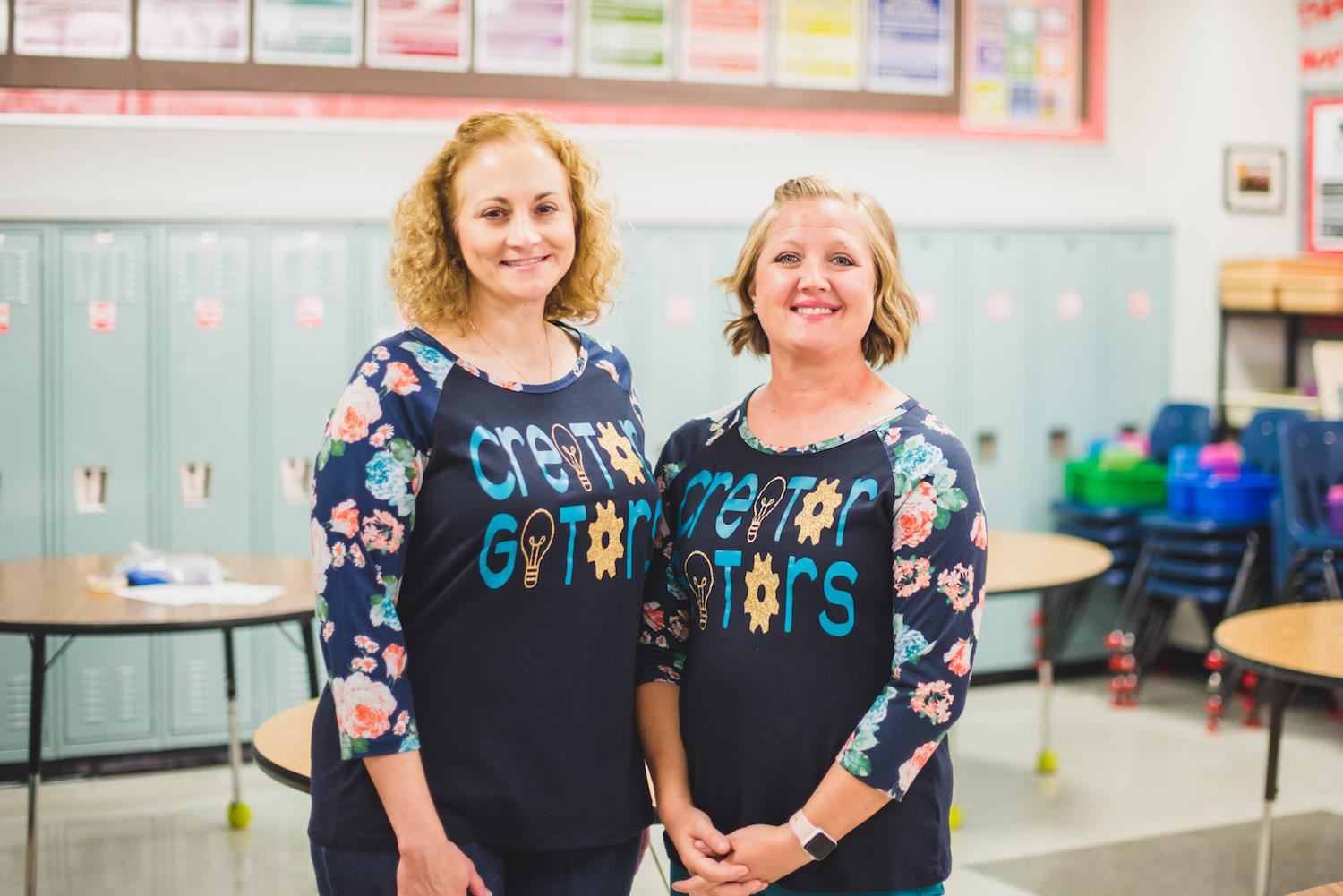 "The Engineering Design Process is important for all students because of the many connections to a real-world application," Rountree said. "The process enables problem-solving skills to develop, allows for creating and testing of solutions, students learn how to modify their thinking, critical thinking and creativity can develop in a safe environment, and students learn how to collaborate and communicate with each other, too. The students all get to participate in a hands-on, engaging lesson on a level playing field."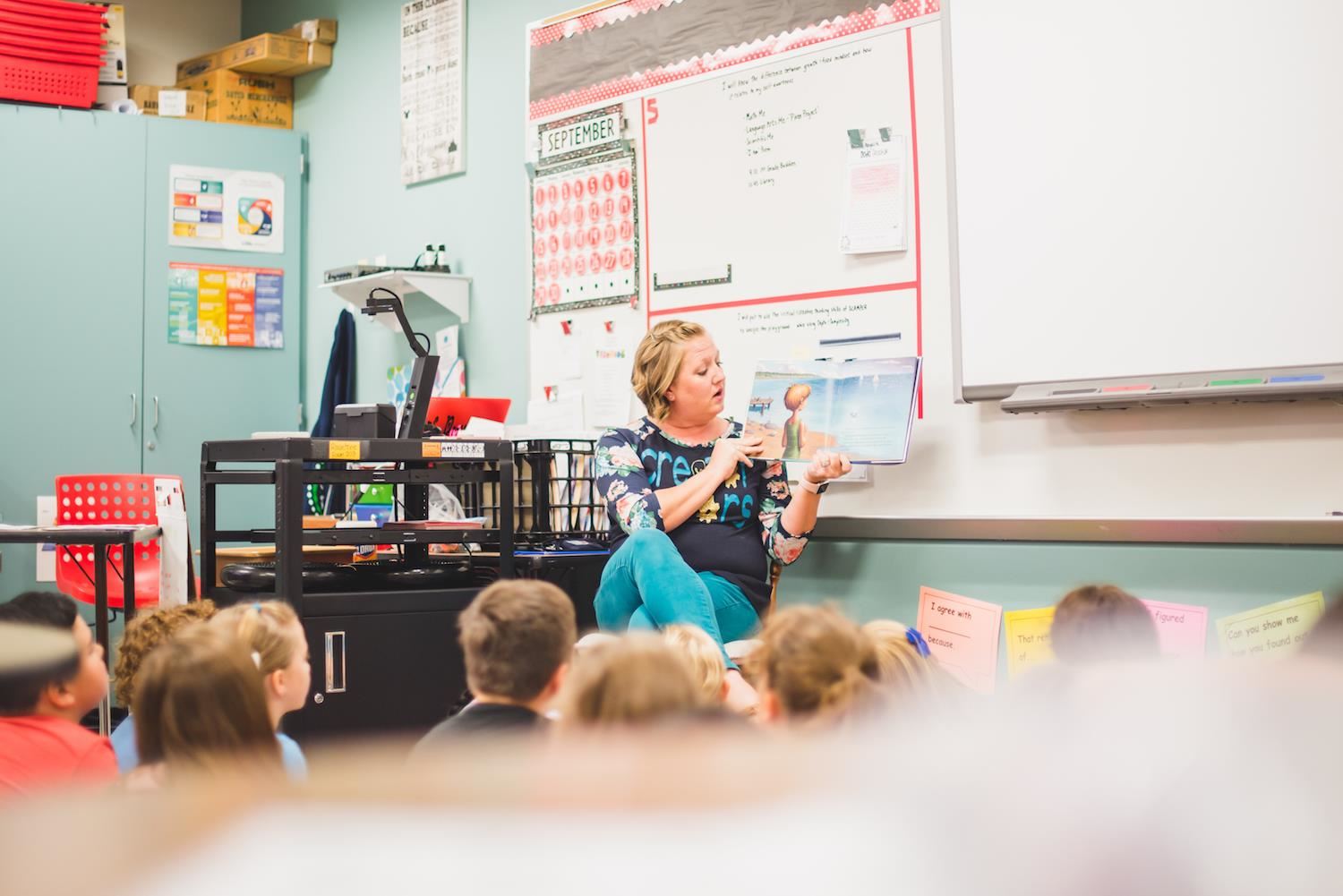 To kick-off Creator Gators, students gather on the rug to hear a book, themed around the challenge of the day. For this lesson in buoyancy, students listened along to "Toy Boat" by Loren Long. Earl read aloud the story of a young boy who creatively makes a toy boat from a can, a cork, a yellow pencil and some white cloth. One day, the wind pushes his boat out to sea and he must face the adventure ahead to bring his boat back home.
"Literacy is essential to every aspect of life, so it's important that it's combined with STEM learning," Earl said. "In our Creator Gator lessons, we use literature to give students a frame of reference for the problem they are solving and also to provide a 'hook,' so that students are engaged in the activity. There is nothing like literature to engage students in their learning."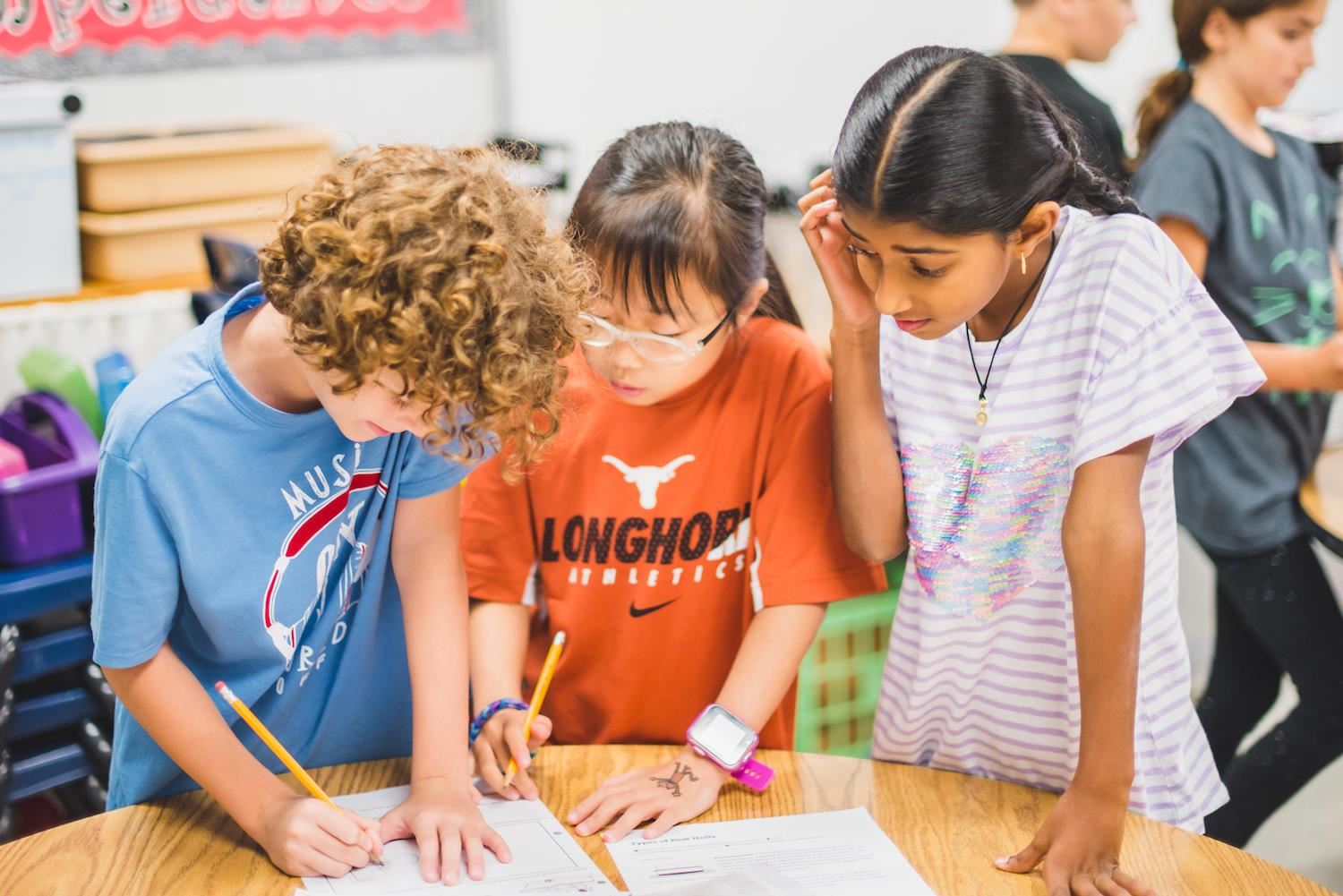 Through an online video, students then learn a little more about how a boat's shape, size and materials all determine how well a boat will float. Since students would be given specific items to make their boats from — foil, popsicle sticks, tape and small paper cups — they needed to understand the many different ways a boat could be created. Rountree then announced the challenge from The Mississippi Cookie Company and the brainstorming began.
Working in groups, students drew up their own boat designs and got feedback from their teammates on whether or not their boat would be able to hold 25 pennies. After some deliberation, groups worked together to combine the best of each draft to create their first boat model together.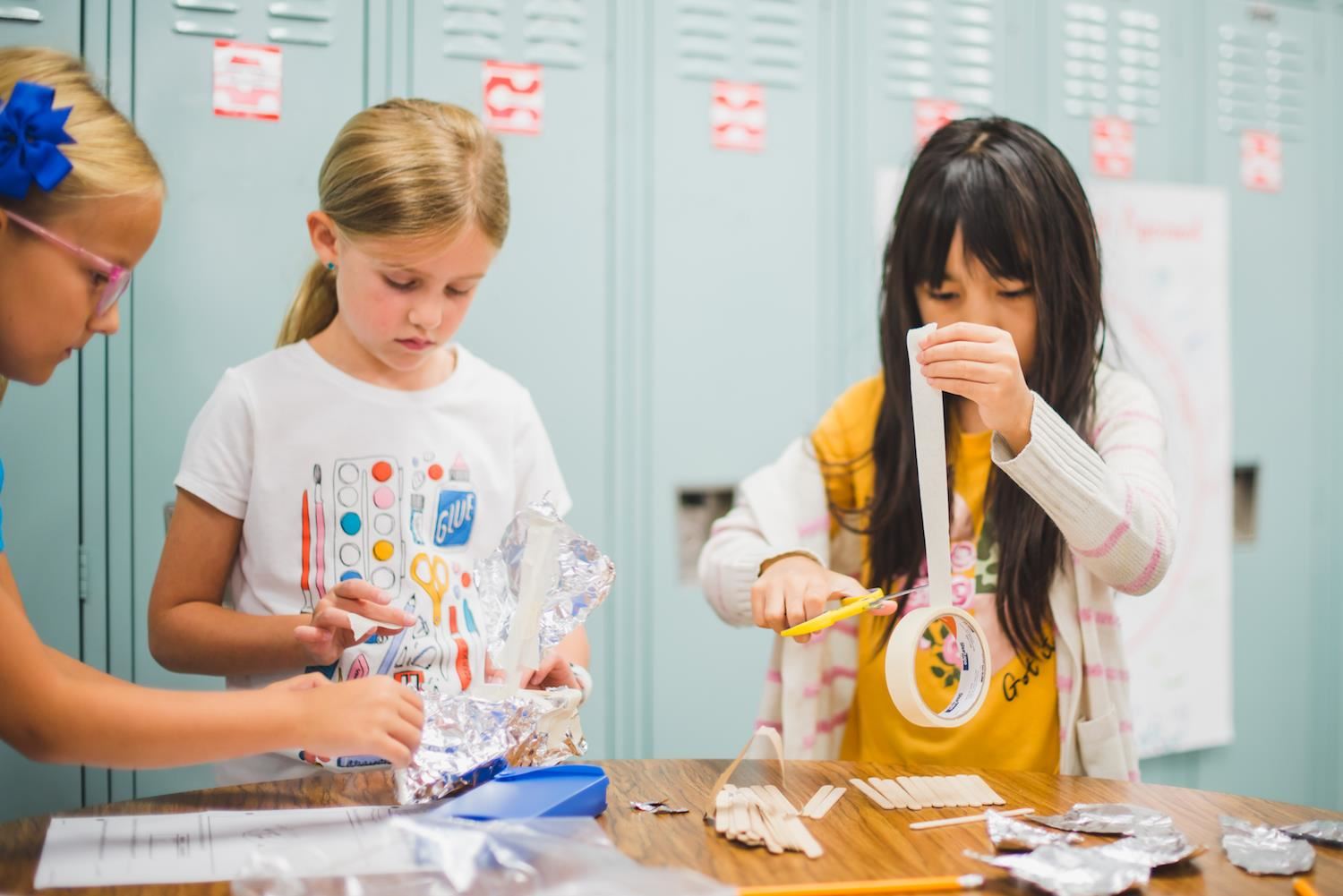 Sometimes, when tested in a tub of water, boat designs sank immediately. Learning to improve and make changes, though, is all a part of the process.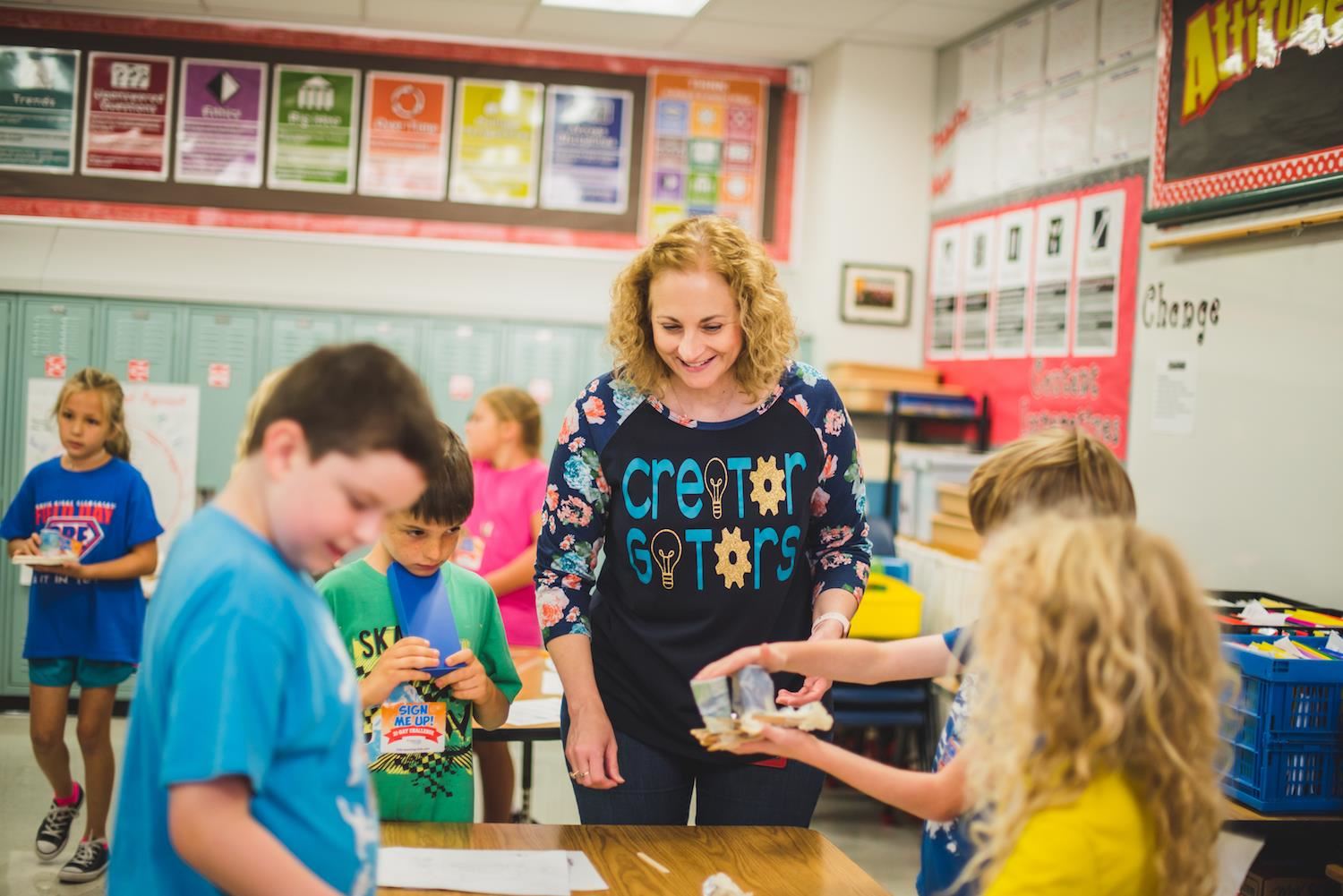 "I have a poster in my room with a quote from Thomas Edison that states, 'I haven't failed, I've just found 10,000 ways that won't work,'" Rountree said. "Students need to learn that it is okay to make a mistake. It is what you do with that mistake that matters. Perseverance is an essential skill needed for overcoming failures and achieving success."
It may have taken a few designs, but many groups finally built boats that held the 25 pennies, or cookie boxes, accomplishing their mission.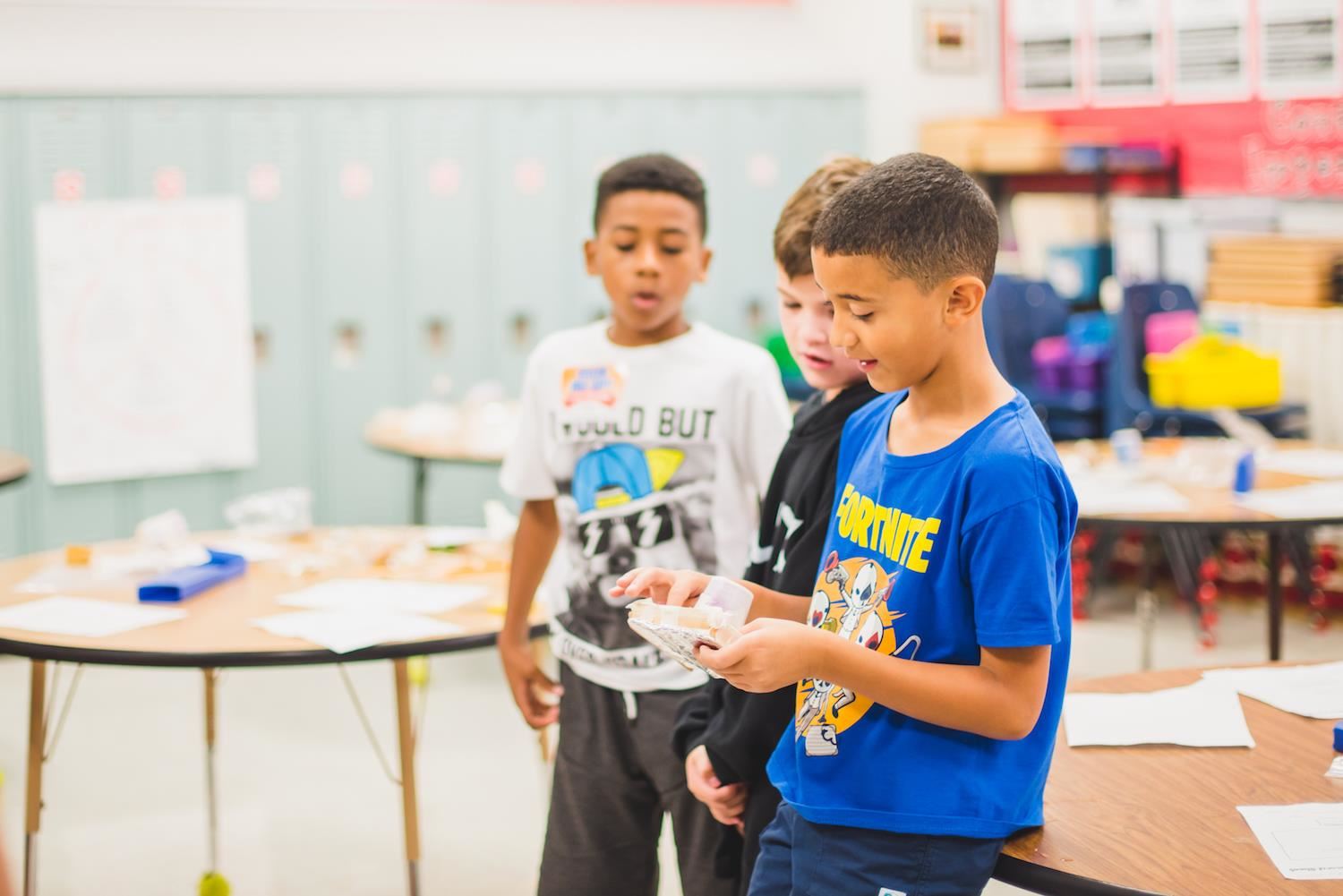 Overall, the goal of each Creator Gators is to allow students of all ages to use the problem-solving skills and teamwork required in engineering while making the connection between math, technology, science, literacy and their applications to real-world situations.
Each Monday this school year, grade-levels will rotate, so all Garden Ridge students will be able to enjoy Creator Gators, something every child will look forward to until it's their turn again.

---
Garden Ridge Elementary is a Flower Mound, Texas elementary school serving Kindergarten through 5th grade in the Lewisville Independent School District. Follow Garden Ridge on Facebook and Twitter to see more student experiences throughout the school year or visit Best Schools in Texas for more information about joining the Lewisville ISD family.