Return to Headlines
Forest Vista Elementary Art Teacher Keeps Positive Energy Rolling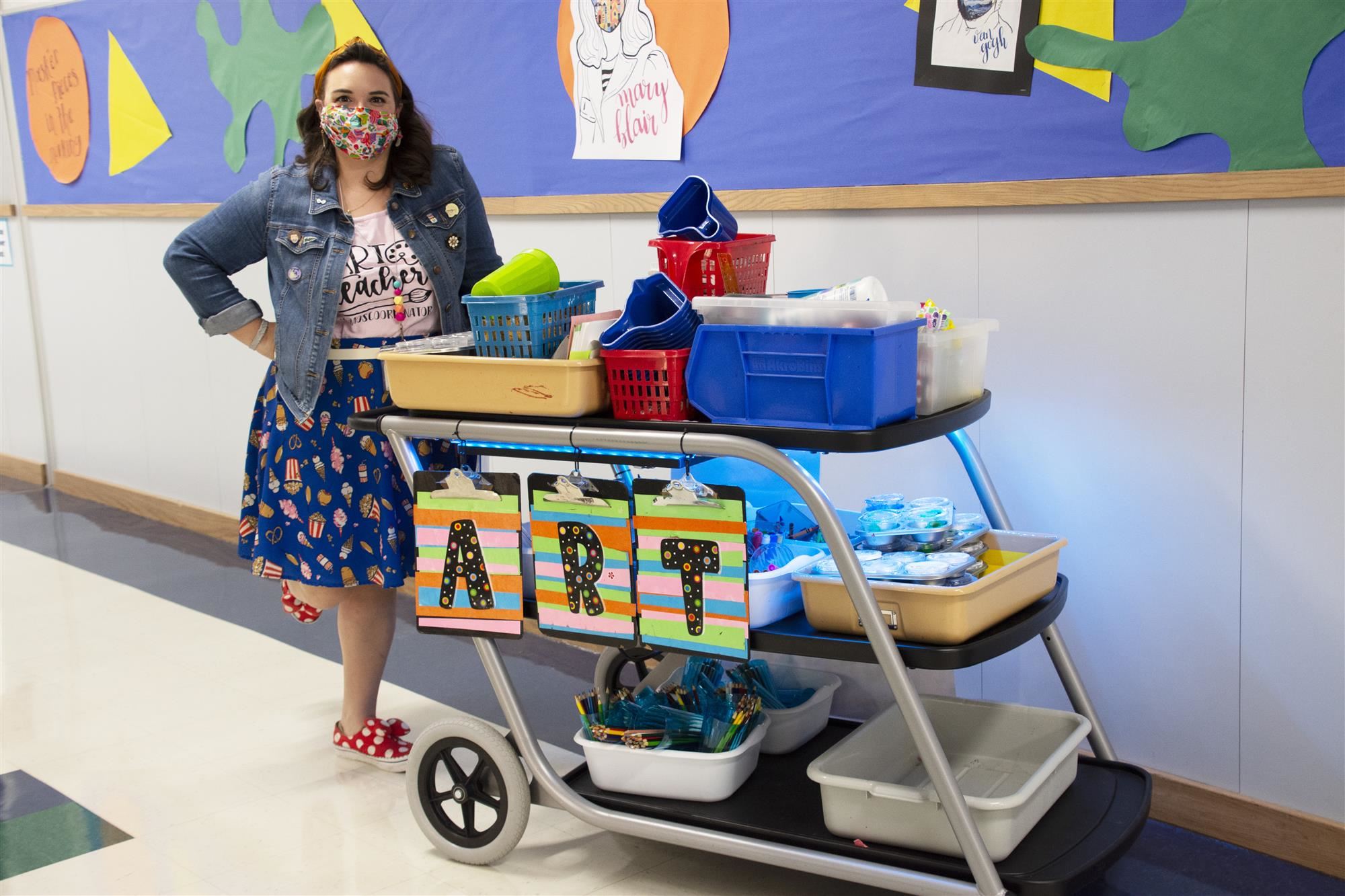 Due to the COVID-19 pandemic, school looks a bit different these days – especially for elementary specials classes, such as art and music. Students remain in their home rooms while art and music teachers come to them.
In anticipation of this format, the Lewisville ISD Fine Arts Department purchased Wenger TeacherTaxi carts and delivered one to every elementary school's art and music teachers. They have four wheels, three levels, measure 3.5 feet tall by 2 feet wide and are silver and black in color. However, the one being used by Forest Vista Elementary Art teacher Brittany Vaughn looks a bit different – in a good way.
Vaughn, who is a LISD alumni and also attended FVES, has decked out her cart with light-emitting diode (LED) lights, homemade posters and even a speaker that plays energetic music. She has dubbed her cart, the "Party Art Cart." Adding to the spectacle is Vaughn herself, who is known for her colorful outfits and infectious smile.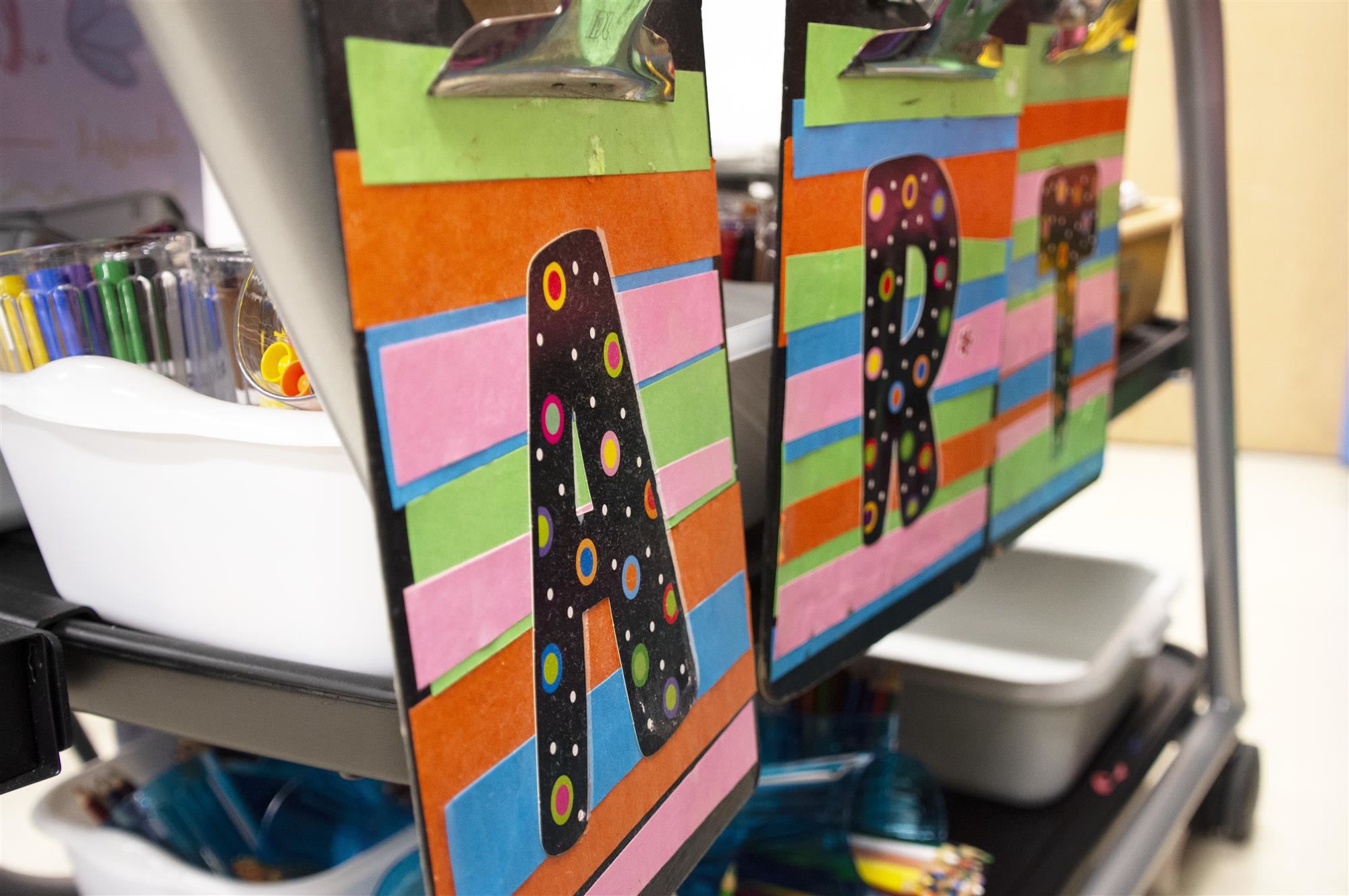 "Even though I'm having to travel to the students in their classrooms, I still want to try and provide the same magical memories for them as if they were in my art classroom," Vaughn said. "All of us specials teachers have to be on our 'A' game during these times of COVID-19. We have to bring positive energy and confidence to the students, and be a light in their day."
On the "Party Art Cart" you will find colorful items such as acrylic paint, clay, construction paper, crayons, glitter, glue sticks, markers, muffin tins, paint brushes, pencils, sketch books and water colors.
Vaughn will visit approximately 140 students per day – ranging from pre-kindergarten students to fifth-graders. By the end of each week, she will have seen every student on campus at least once. It's a visit they look forward to.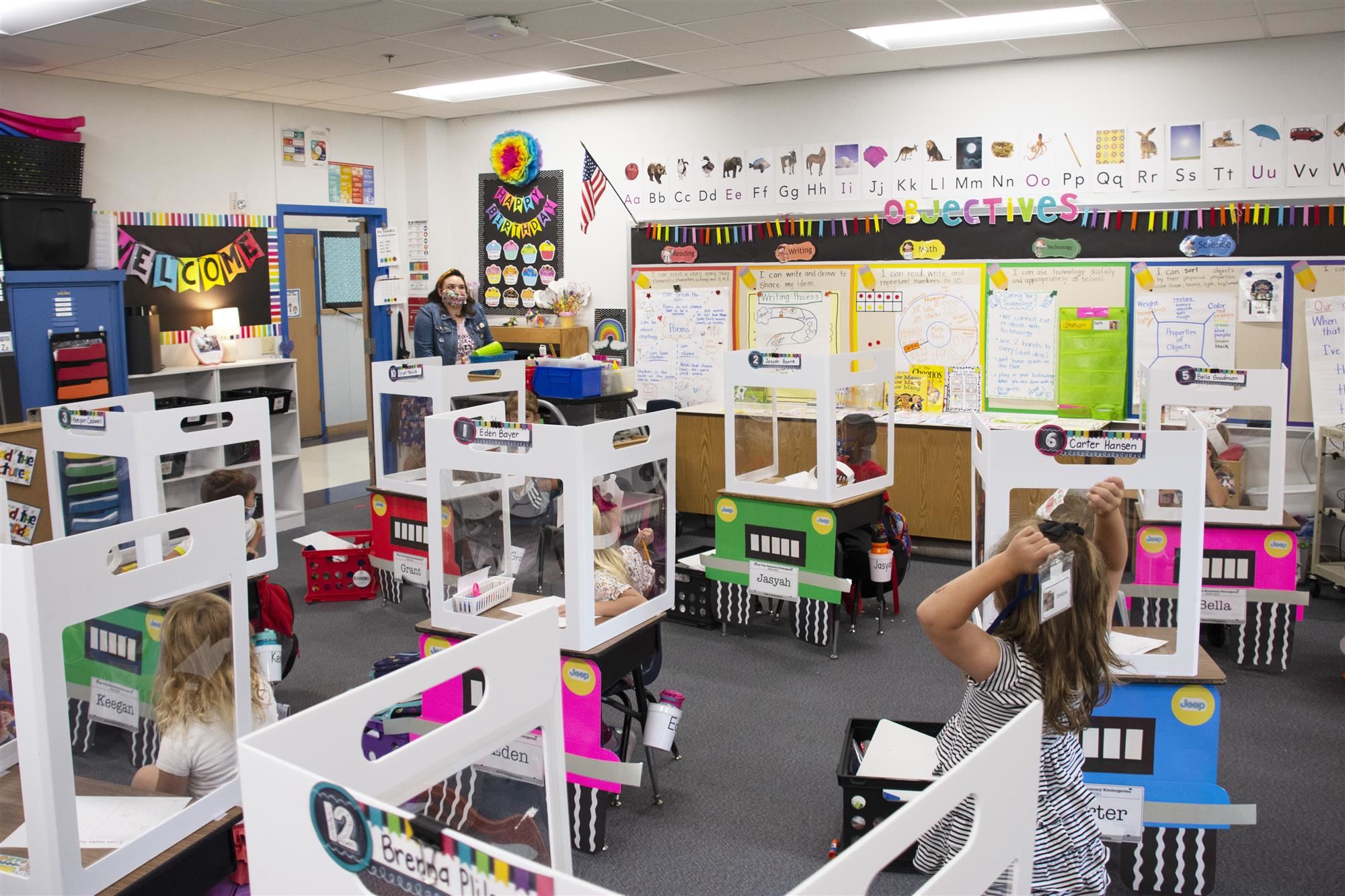 "We always get excited and hyper when Mrs. Vaughn walks in," fifth-grade student Coy Dowell said. "She has a really happy voice, always wants us to be creative and makes everything colorful and fun."
Added fourth-grade student Kennedy Everett: "We are always wondering what we will be doing for art on those days. Mrs. Vaughn is always dressed in bright colors and makes art fun even though we can't be in her classroom for it."
FVES Principal Dr. Patrick Schott has seen the excitement first-hand and is proud of Mrs. Vaughn, as well as her fellow specials teachers Emily Brackney (Music), Amber Gray (Physical Education) and Angele Sakovich (Science Technology Engineering and Mathematics).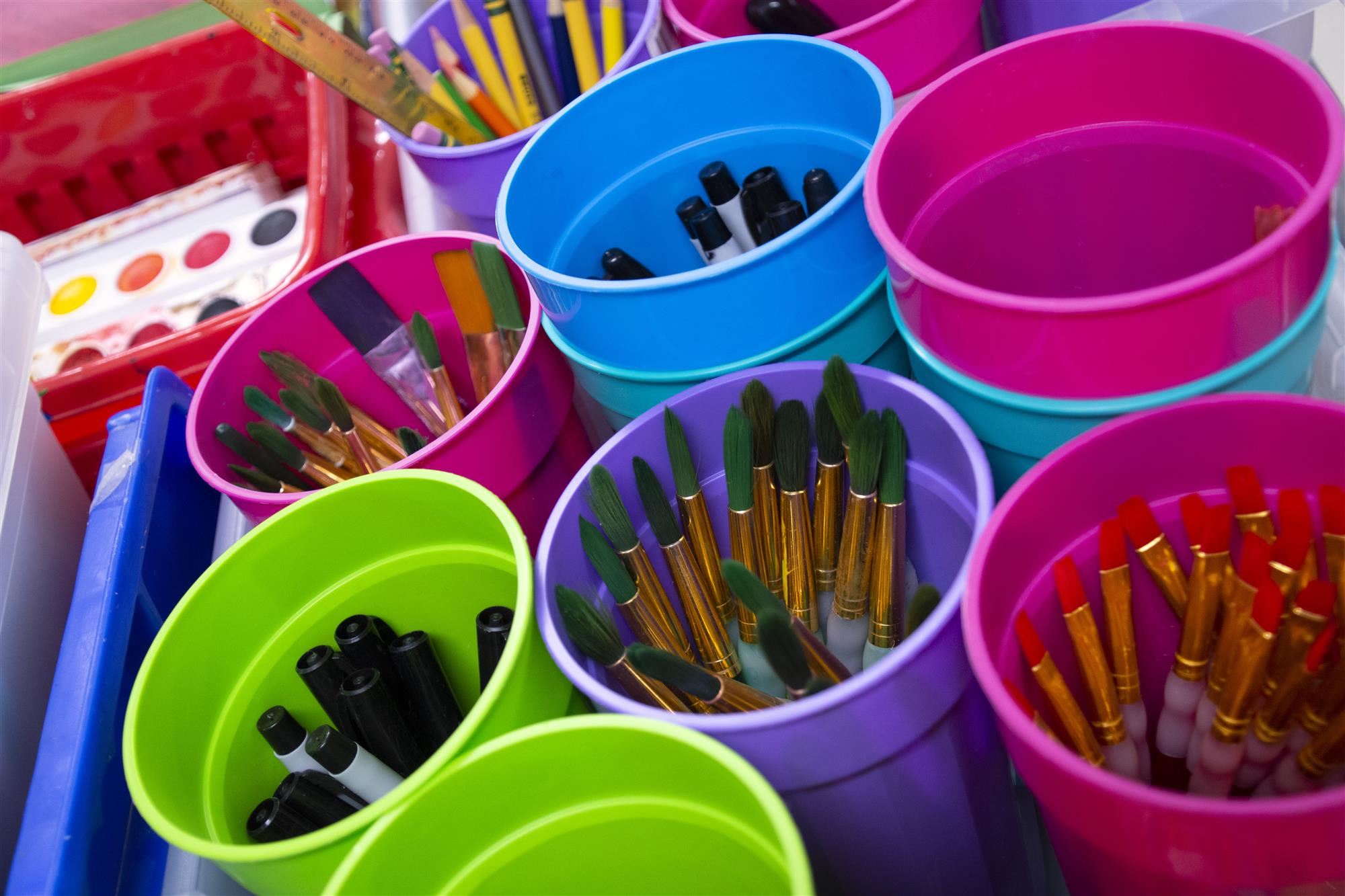 "Mrs. Vaughn and her teammates spent so much of their free time this summer brainstorming ways to be able to work with students during this time," Dr. Schott said. "They also spoke with other specials teachers in LISD to collaborate on several ideas. Our students are without a doubt reaping the benefits."
Is there a future for the "Party Art Cart" when the COVID-19 pandemic ends? Vaughn hopes so.
"I believe there will always be a time and a place for the Party Art Cart, for example when it is a beautiful day outside," Vaughn said. "I've learned that even if students are not in the art classroom, I can always bring the magic of art with me!"