Return to Headlines
Forest Vista Kindergarten Hops on the "Yellow Express"
One chilly Texas winter morning, Forest Vista Elementary kindergarteners bundled up wearing holiday PJs with their golden-ticket stickers and boarded a Lewisville ISD school bus -- the Yellow Express -- for a special holiday field trip to LISD's Administrative Center.
Upon their arrival, kindergartners were greeted by the Flower Mound High School Rosettes Drill Team who led everyone into the LISDAC Board Room. Soft holiday music played in the background, a virtual fire was glowing around the room and the smell of fresh-baked cookies was in the air. Waiting inside the room was none other than LISD's Superintendent of Schools Dr. Kevin Rogers, wearing a conductor hat and holding a special book -- "The Polar Express" by Chris Van Allsburg.

To help culminate their world holidays and traditions lessons, the Forest Vista Kindergarten team reached out to Dr. Rogers for some assistance.
"We have touched on several countries and compared the different forms of Santas, for example, Sinterklaas, Father Frost, Le Befana, and learned how the different countries celebrate the holidays," Forest Vista Kindergarten teacher Sheri Schmidt said. "With Santa in mind, we were very fortunate Dr. Rogers is a huge Polar Express fan and thrilled to have the opportunity to get to hear him read his favorite story of all time. It really was a treat for all."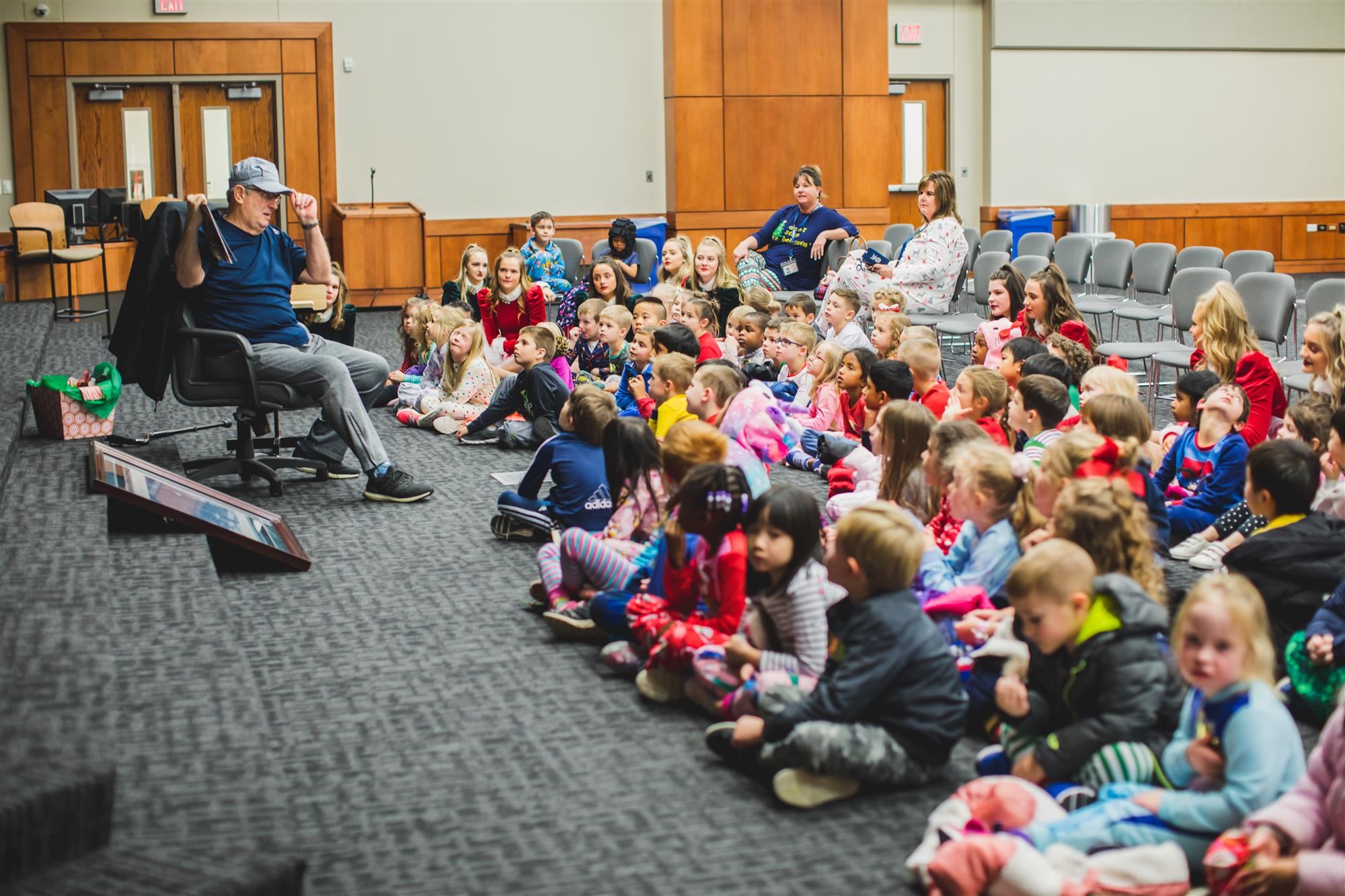 Once all the students were settled, Dr. Rogers read them "The Polar Express" while answering some of the curious students' questions along the way. Afterward, the Rosettes helped pass out silver bells to each student and led the crowd in singing a round of "Jingle Bells." To top off the experience, the group was treated to cookies and milk followed by a group photo to capture the memory.
It was without a doubt the students enjoyed the experience.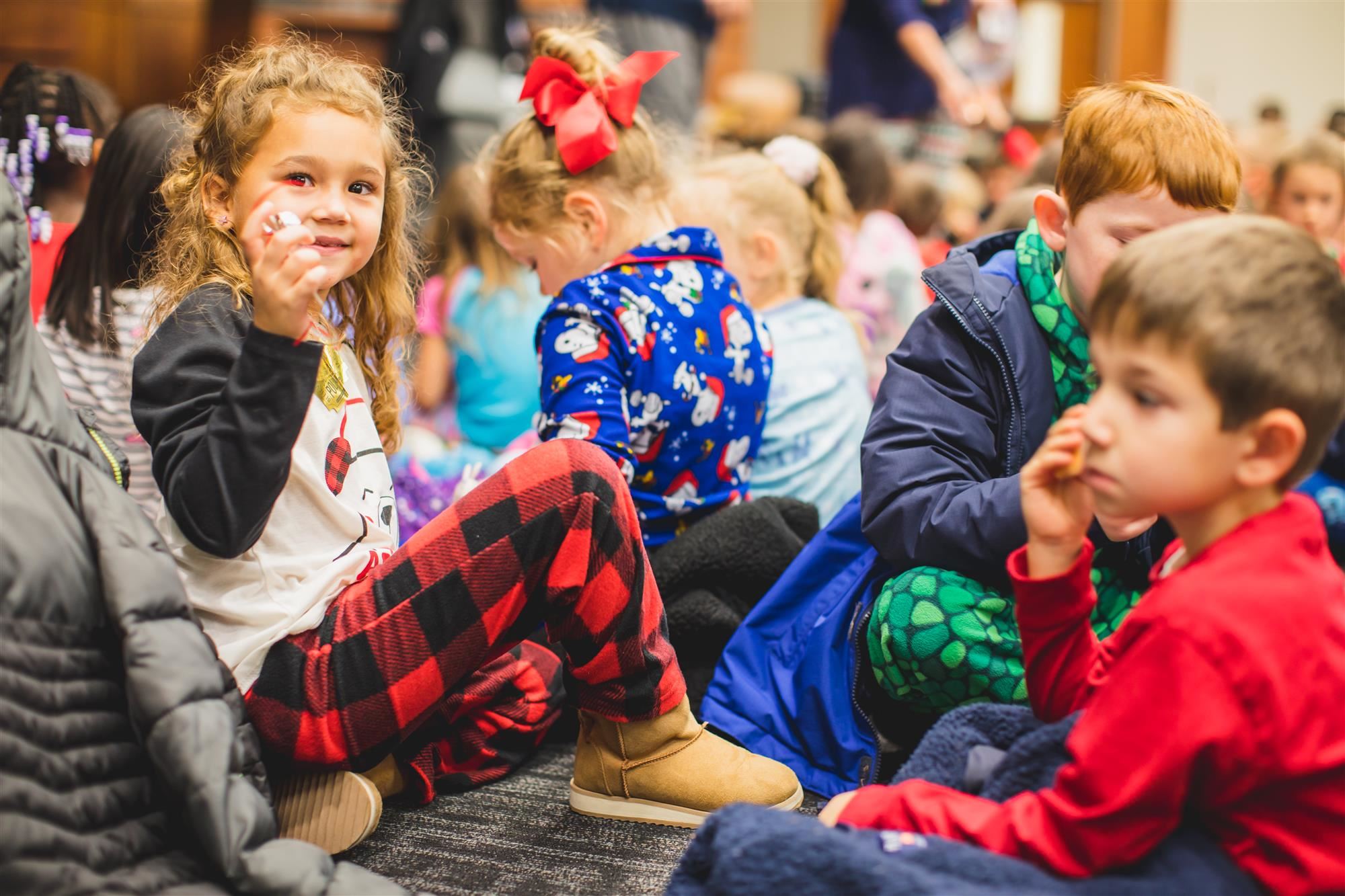 "We had cookies and milk, and I love the new bells they gave us," Forest Vista kindergartner Macy Mize said. "Dr. Rogers is so nice and he read 'The Polar Express' to us."
The main message teachers and Dr. Rogers shared with students that special day was simple.
"We want our students to know that the best gifts don't have to cost a thing," Schmidt said. "Spending time with those we love can be the best gift of all."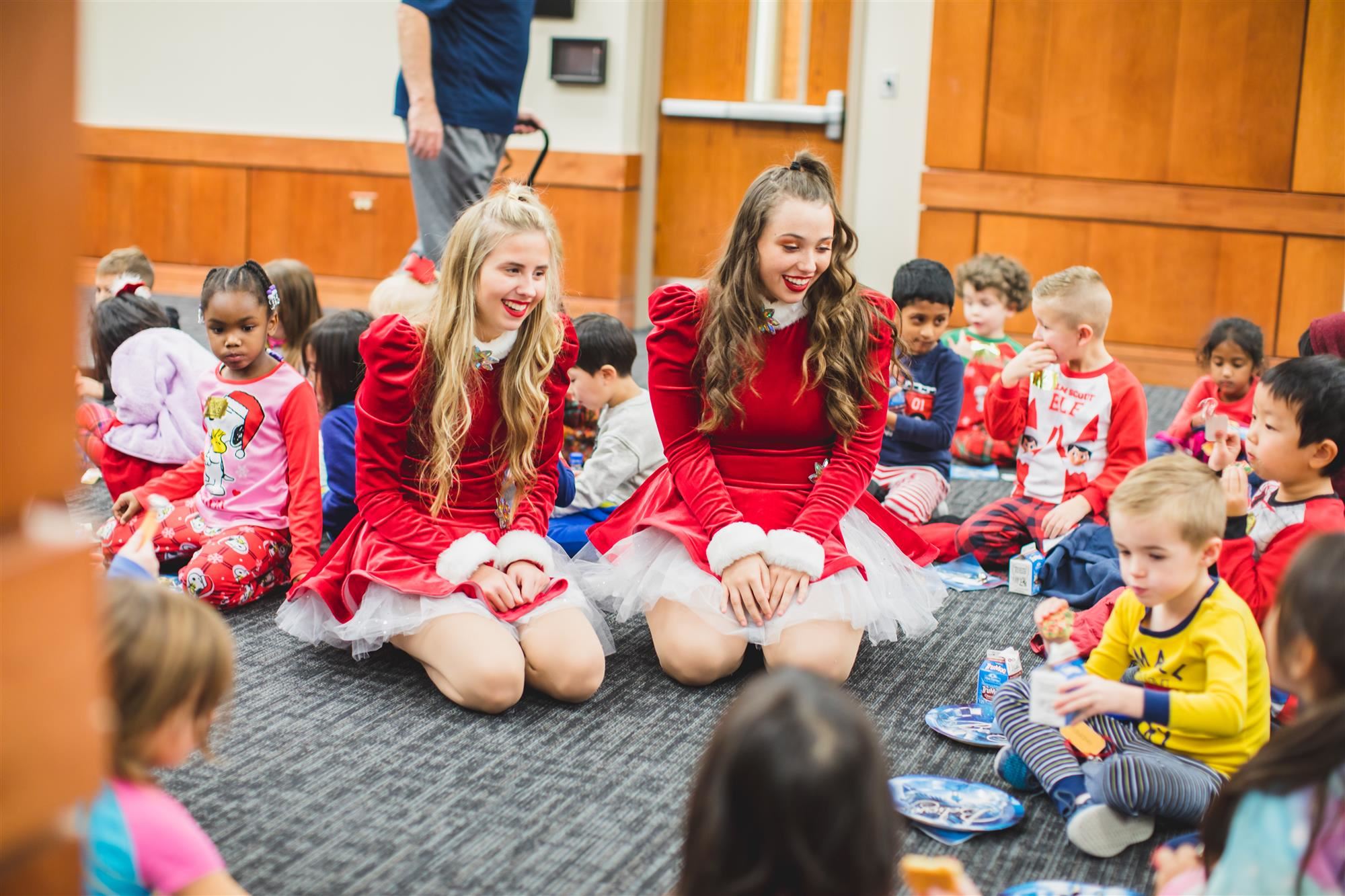 To show their appreciation, Forest Vista students also created cards with candy canes for the LISDAC staff to enjoy.

'Tis the Season!


---
Forest Vista Elementary is a Flower Mound, Texas elementary school serving Pre-K through 5th grade in the LEWISVILLE INDEPENDENT SCHOOL DISTRICT. Follow Forest Vista on FACEBOOK and TWITTER to see more student experiences throughout the school year or visit BEST SCHOOLS IN TEXAS for more information about joining the Lewisville ISD family.