Return to Headlines
The Loop Feature: Lewisville ISD Continues Impressive Reputation in Musical Education
From University Interscholastic League state championships to the coveted Sudler awards, Lewisville ISD has made waves in the music community for years. Earlier this year, for the 15th time, LISD received a "Best Communities for Music Education" designation by the National Association of Music Merchants (NAMM) Foundation. The honor further solidified LISD as a school district committed to excellence in music education.
The district recently received even more good news, when the esteemed Texas Music Educators Association, which is celebrating its centennial, announced the music groups performing at its annual convention. Of the 40 groups from across the state selected to perform — ranging from elementary to college — two are from LISD. The Marcus High School Percussion Ensemble, under the direction of Kennan Wylie, and the Forest Vista Elementary Choir, under the direction of Emily Brackney, are slated to perform at the 2020 TMEA Clinic/Convention held in San Antonio Feb. 12-15.
"Texas Music Educators Association Honor performances represent the 'best of the best' in the State of Texas within each musical genre," Amanda Drinkwater, LISD Director of Fine Arts, said. "The submission process is rigorous, with live recordings assessed and advanced through multiple stages of competition. The final outcome results in a single performance invitation extended to the program earning first place. LISD is very proud to have two district programs performing as TMEA Honor Ensembles at this year's convention in San Antonio."
For Forest Vista, the selection is a meaningful one.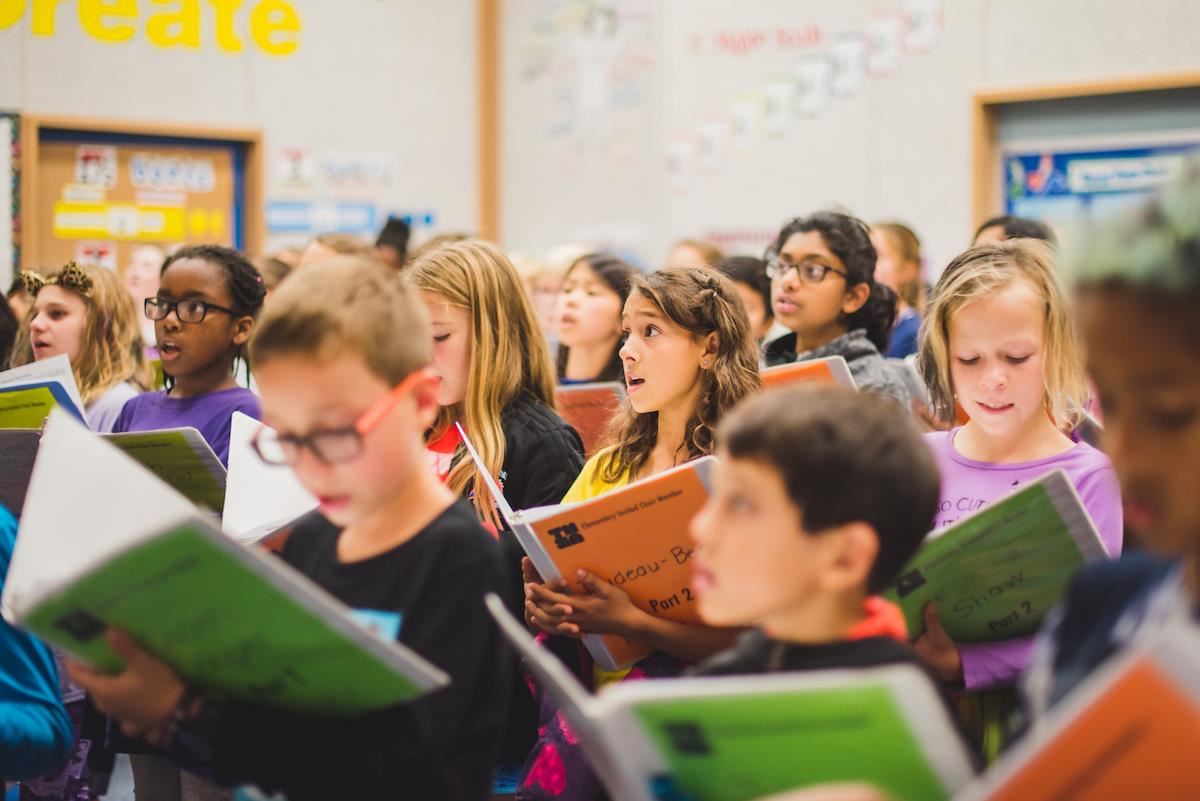 "It is a testament to the hard work, musicianship and commitment of these students in music class since kindergarten," Brackney said.
Over the years, the Marcus Percussion Ensemble has had the opportunity to perform across the country, including performances in Indianapolis, Orlando, Phoenix and more. The group has performed twice at the prestigious Midwest International Band and Orchestra Clinic in Chicago. However, performing at the upcoming TMEA convention is of great significance. The Marcus Percussion Ensemble is the first-ever Honor Percussion Ensemble to be invited by TMEA to perform at the convention.
"This is very special," said Wylie, who has taught percussion at Marcus since 1990. "It is a true compliment to the hard-working students in our percussion program, as well as the support from our parents and staff."
The percussion ensemble was selected through a rigorous process that included more than 30 live performance tapes from some of the top high school percussion ensembles across the state.
"To be selected as the very first TMEA-invited percussion ensemble is testimony of the great teaching and incredible work ethic," Jeffrey Jones, Marcus Director of Bands, said.
Forest Vista's selection process was similar. When Brackney received word about her group's selection, she said tears came to her eyes.
"I was filled with pride for my students," Brackney said.
The Forest Vista group is comprised of 88 members from the fourth and fifth grades. In fact, more than half of the school's fourth and fifth-grade students are members. To prepare for the big performance, Forest Vista student musicians meet weekly after school for rehearsal. The group couldn't be more excited to perform at TMEA.
"We are so proud to be a part of a long line of LISD groups who have performed at TMEA for many years," Brackney said. "The music programs of the LISD schools are known statewide and nationally as some of the finest anywhere."
As far as what Forest Vista will be performing at TMEA?
"My goal was to give the students a wide variety of music to learn and perform," Brackney said. "It is our hope to also make this an enjoyable performance for the audience."
Some of the pieces include, "Cantate Deo," "Magical Kingdom," "Hushabye Mountain," and Brackney's favorite children's choir piece, an arrangement of the Quaker hymn, "How Can I Keep from Singing."
Fifth-grade student Brooklyn Gray is looking forward to singing "Magical Kingdom," as it is her favorite piece.
"I am really excited to be singing at TMEA because I have never been to San Antonio," Gray said. "I like to sing and I like to be a part of something."
Making an already momentous performance even more special, Forest Vista will be joined by faculty and former students from Flower Mound High School.
As for the 37-member Marcus Percussion Ensemble?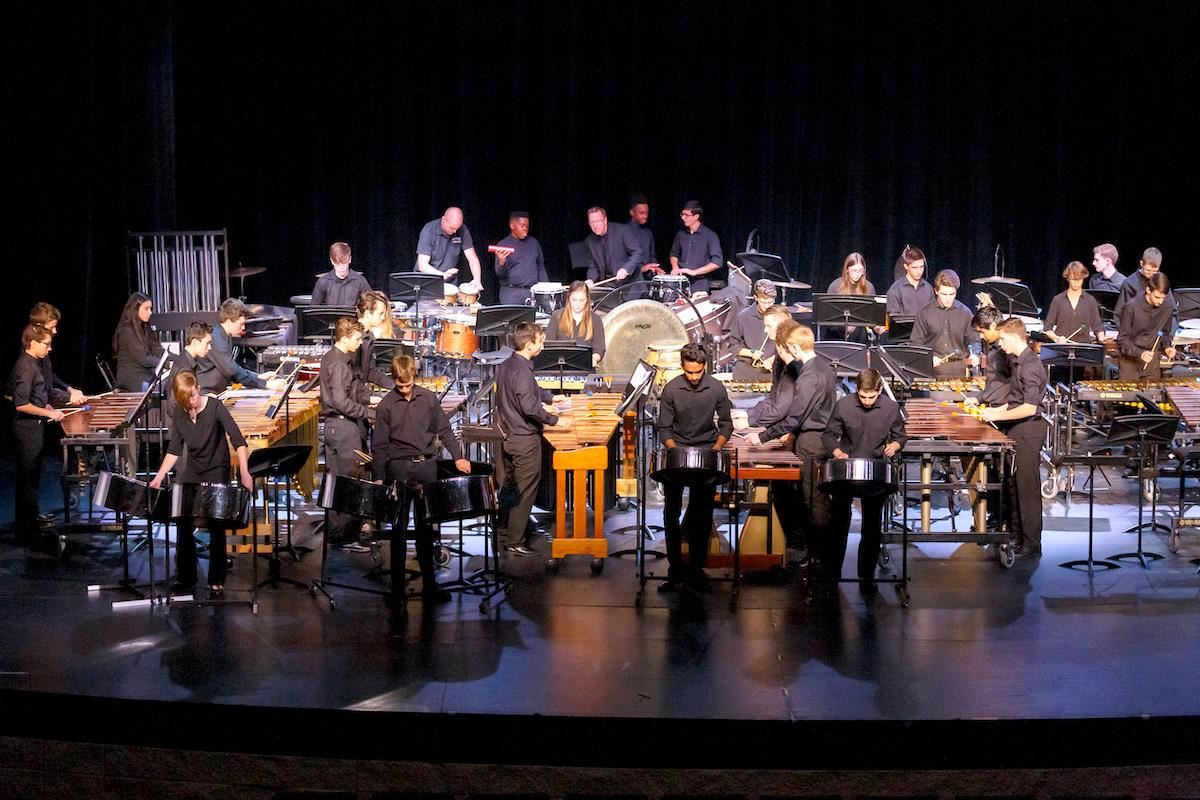 "We don't want to give away what we are playing as of yet," Wylie said. "But there will be something for every listener to enjoy."
However, Wylie did say there will be "practice, practice and more practice" to get ready for the big performance. And, he echoes Brackney's sentiments about the reputation of the district's Fine Arts programs.
"I really believe the Fine Arts programs in Lewisville ISD are some of the strongest in the state and have been recognized as such over the last three decades," Wylie said.
LISD is known for equipping students to achieve at the highest levels of performance.
"Lewisville ISD has a rich tradition of student engagement and achievement in the arts," Drinkwater said. "From kindergarten through high school graduation, LISD students have the opportunity to participate in quality Fine Arts programs as part of a well-rounded education."
She added, "Engagement in exploratory and specialized arts offerings can expand students' cultural literacy, develop critical and creative thinking required for innovation, and foster student connectivity and enjoyment throughout their scholastic experience."
Wylie credits the community for Marcus Percussion Ensemble's continued success and for why the group has the opportunity to perform at respected conferences.
"We want to thank all of the parents, staff, and administration for their continued support," Wylie said.
A schedule of events and performances for the TMEA convention will be available in January. More than 30,000 people from Texas and beyond are expected to attend the clinic and will give the Marcus Percussion and Forest Vista ensembles much exposure.
Wylie added, "It is a big honor to be invited to perform in front of thousands of music educators in the state of Texas."