Return to Headlines
VIDEO | Flower Mound Elementary Falcon Nation Spirit Club
On any given Friday morning in the fall, a sea of students in red, shouting "Marcus Marauders, we are the best" can be heard inside the walls of the Marcus High School Activity Center. It's pep rally day. The marching band is playing the Marauders' battle cry while the drill team, cheerleaders and color guard pump up the crowd.

But on Friday, Oct. 25, it wasn't a typical high school pep rally, this one had some special guests in attendance — students from the Flower Mound Elementary Falcon Nation Spirit Club.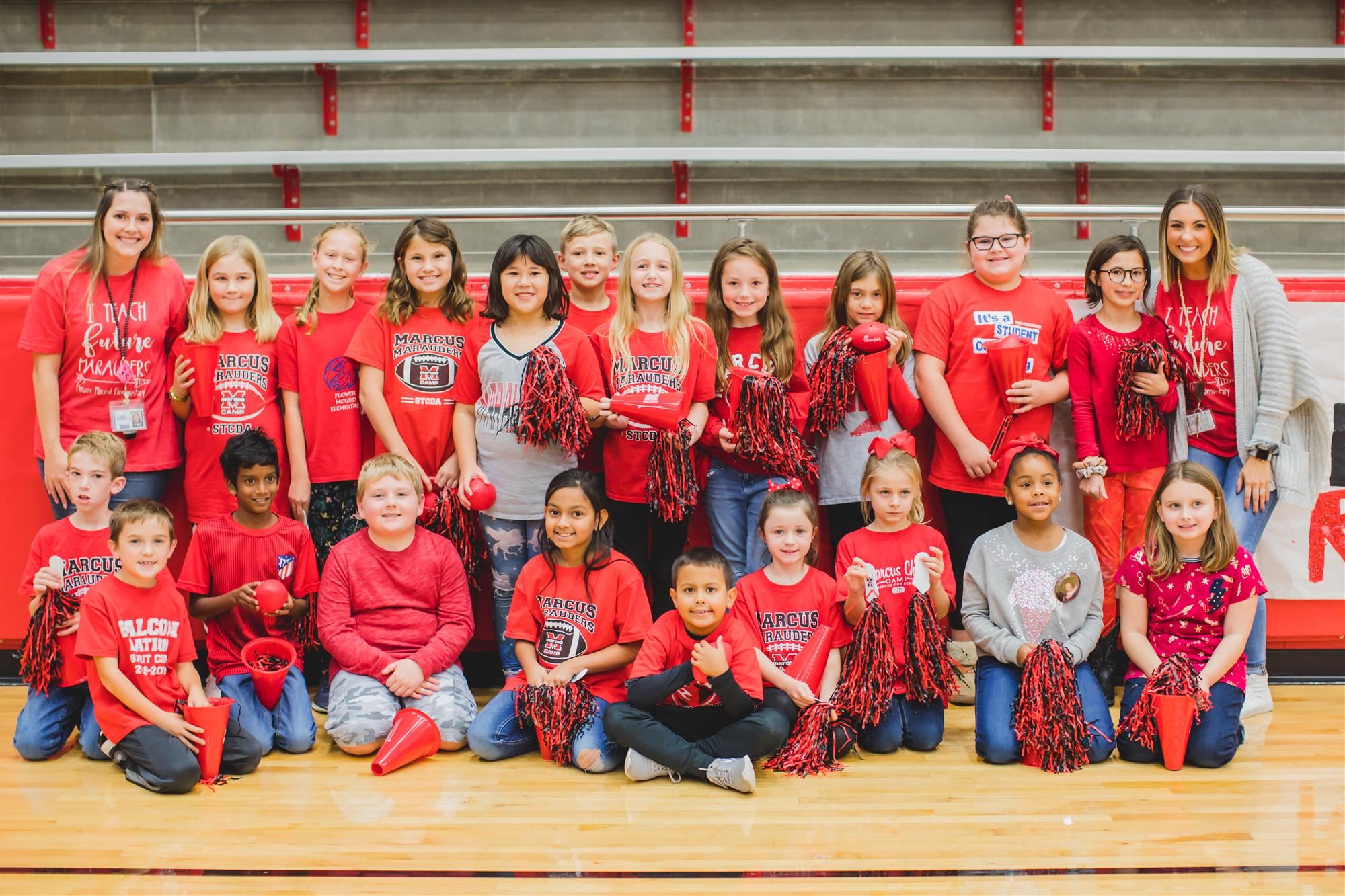 "We started our club two years ago to pull leaders from our campus who not only demonstrated good character but who are also good candidates for promoting school spirit and positive morale around campus," Flower Mound Elementary first-grade teacher Anne Rogers said.
"Here at Flower Mound Elementary we are working hard to carry out the 'We are Marcus. We are One.' motto," Rogers added. "Our goal of this field trip is to give our kiddos a glimpse into what school spirit on a higher level looks like, in hopes, they will bring back what they learned and implement it on our campus at the elementary level."

The Falcon Nation Spirit Club students were more than inspired, they were given a window into what it would be like to attend their future high school.
"It was super entertaining and really cool to see so many people in the stands and on the floor cheering," Flower Mound Elementary fifth-grader Rylie Cox said. "It was like I got to see what high school will be like one day."
Cox added, "The Marcus students basically ran the whole thing, which I also liked. Even though our school is smaller, we still saw so much that we could bring back and do at our pep rallies."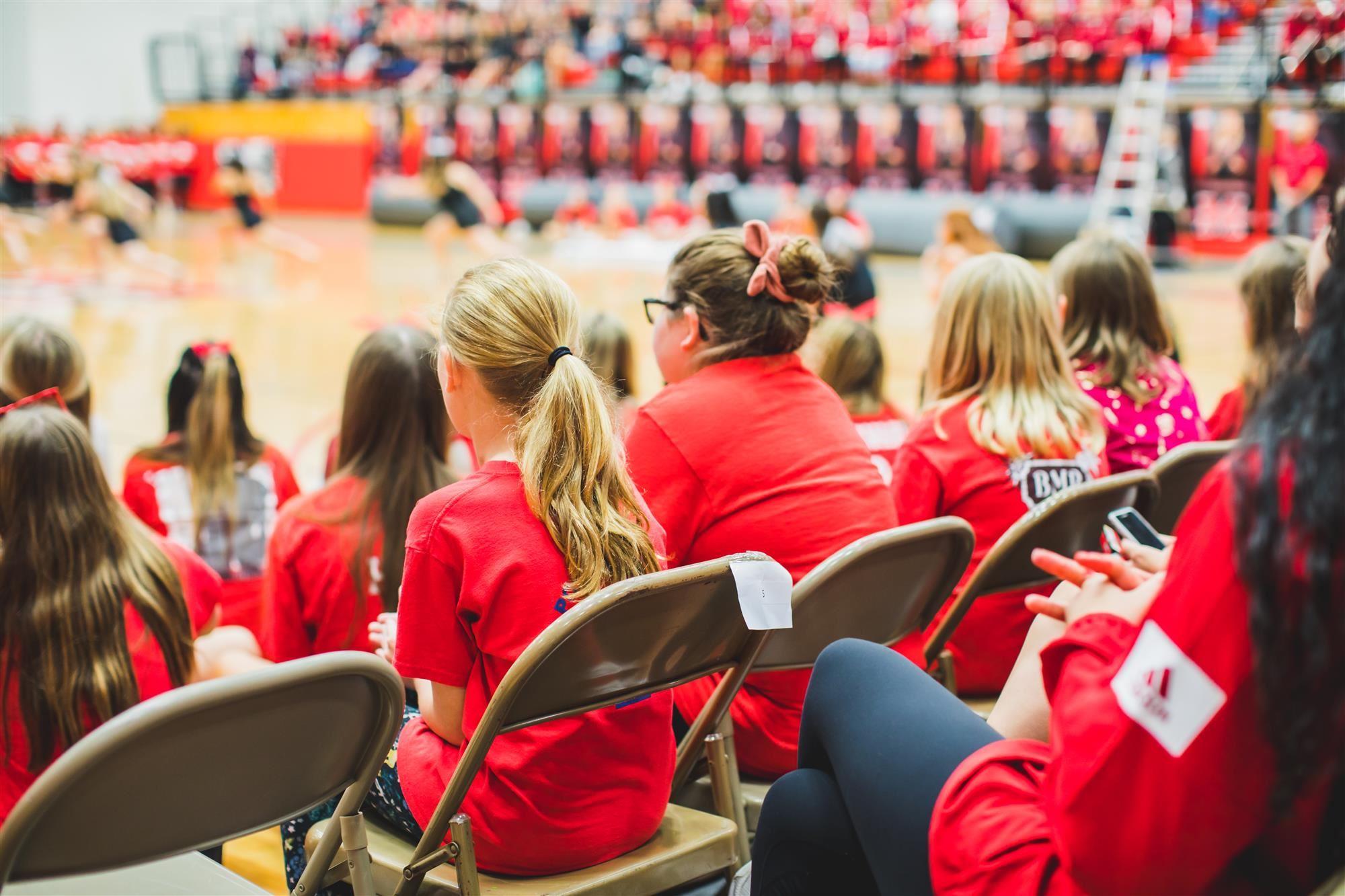 In its third school year, the club is led not only by Rogers but also by Flower Mound Elementary Kindergarten teacher Kourtney Parker. Together, they've established monthly pep rallies for the entire school and are slowly encouraging students to run them on their own.
"This year, Falcon Nation led a blacklight pep rally with glow-in-the-dark Jenga," Rogers said. "We are slowly passing off the responsibilities of planning and emceeing our pep rallies to our kids."

Not only did the elementary students get the chance to sit with either the football team or volleyball team on the floor, but they were also escorted in with them through a pom-pom line of in-sync Marquette Drill Team members. To close the pep rally, everyone participated in the Marcus ritual of holding pinky fingers while singing the school song.

"I really liked at the end when we all held pinkies while the band played the school song," third-grader Kaden Wilson said. "It was cool that everyone was doing it all together at the same time like everyone just knew."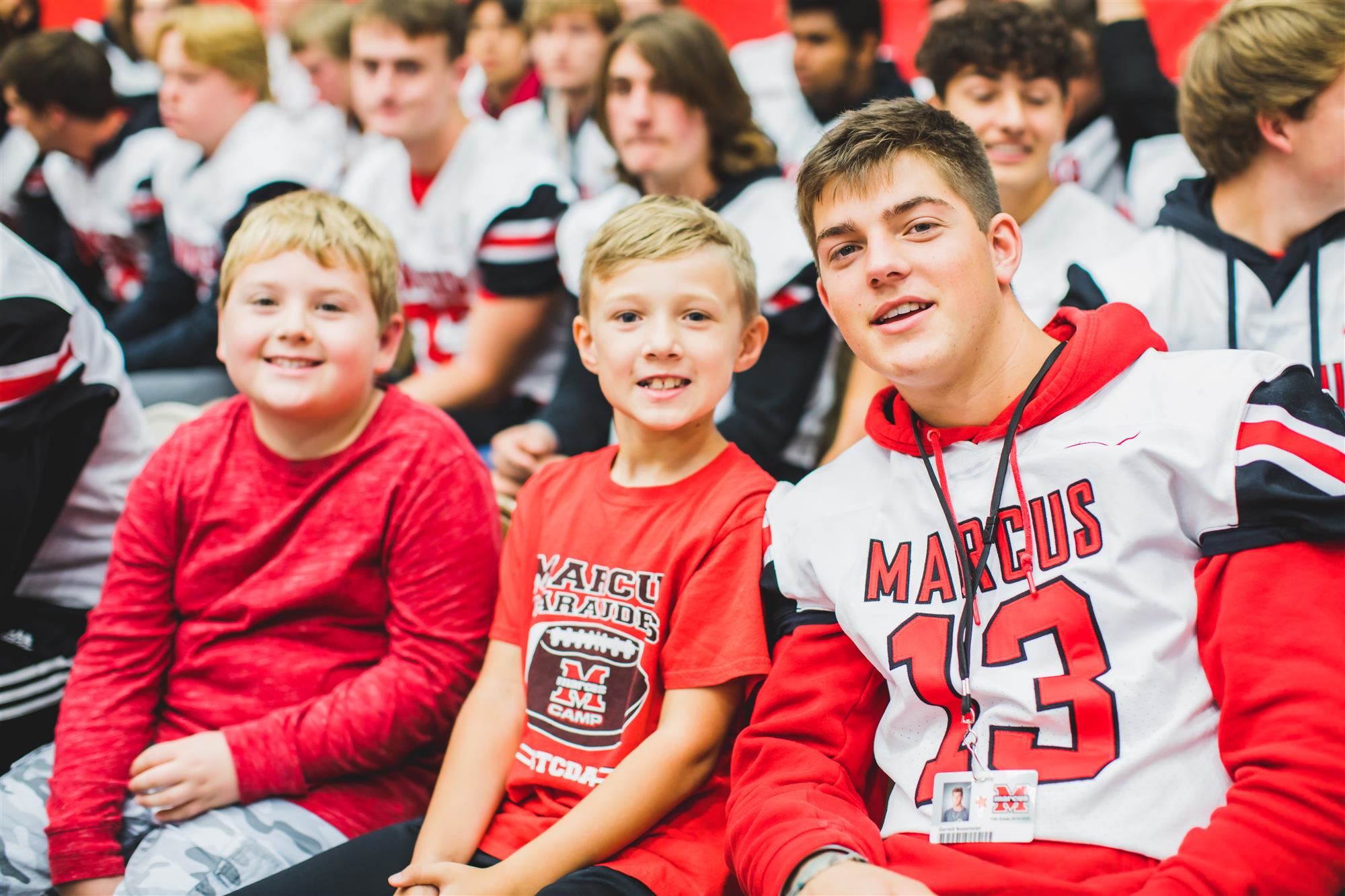 See more photos from the pep rally on the Marcus High School Facebook page.


---

Flower Mound Elementary is a school in Flower Mound, Texas that serves kindergarten through fifth grade in the Lewisville Independent School District. Follow Flower Mound Elementary on Facebook and Twitter, to see more student experiences throughout the school year or visit Best Schools in Texas for more information about joining the Lewisville ISD family.