Return to Headlines
Snapshots from Home at Ethridge Elementary
Every family's situation over the last six months has been unique, and for many, students have spent more time with their loved ones than ever before. As in-person learners made their way through the campus doors again for the first time in six months, one teacher at Ethridge Elementary helped her students adjust to the new situation by personalizing their desks with photographs from home.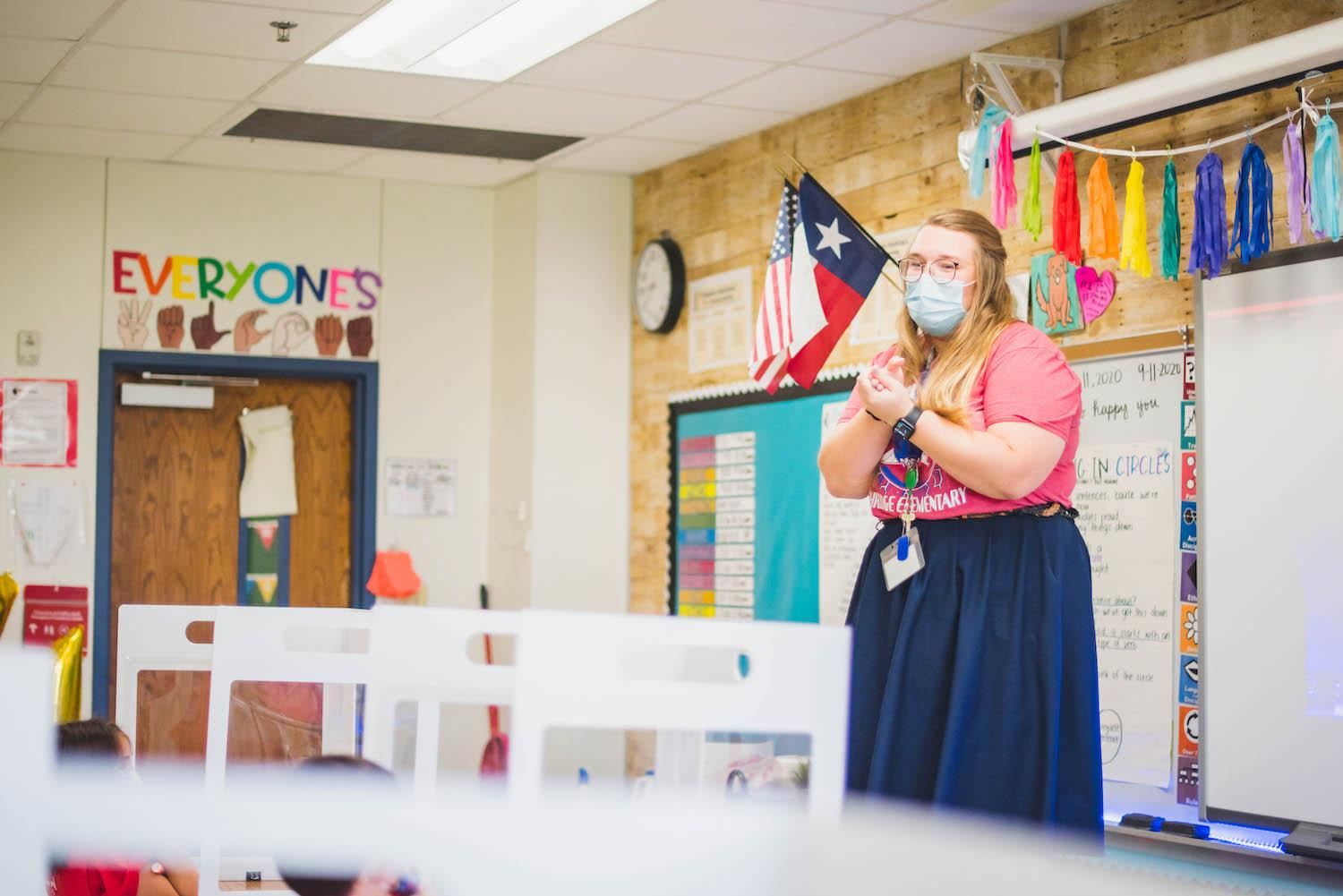 "I got this idea when I started back to work because I was thrilled to be back, but I was truly missing my dog and my family," fourth-grade teacher Ansley Bridges said. "I have spent all my time with them since March, so I felt their absence like never before. Between missing them and feeling a little overwhelmed with the changes at school, I found myself looking at photos of my dog and family quite frequently to ground me and ease some stress."
These little mementos never failed to make her smile and she wanted to bring those feelings of comfort to her students when they came back to school in person.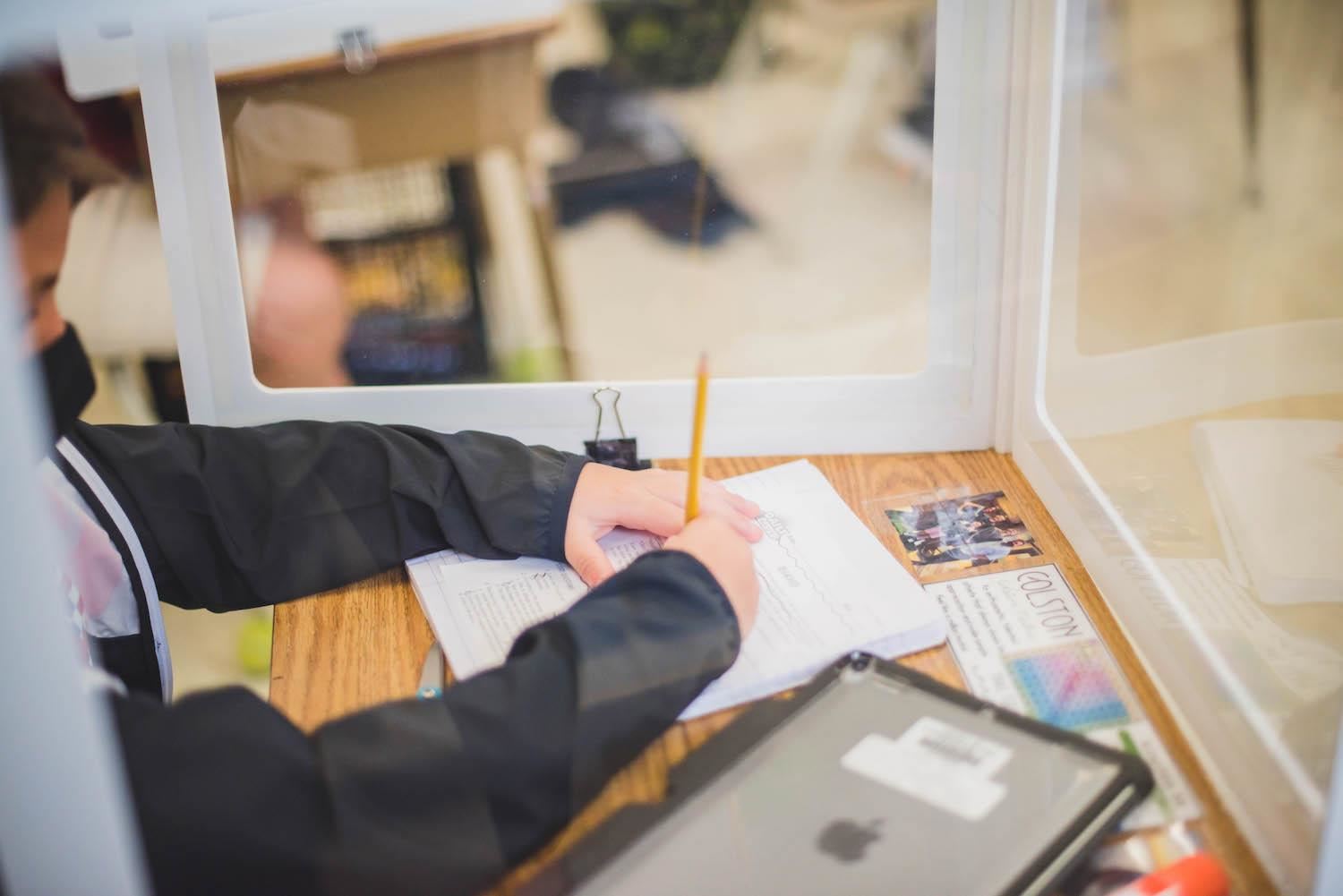 Like most years, the desks in Bridges' classroom were labeled with each students' names, but it was the smiling pictures of their families and pets that were a welcome surprise.
"Is that my brother," "Wait, there's my mom and dad," and "That's my dog," were just a few of the exclamations heard throughout the room on the first day of school when students finally saw their photos.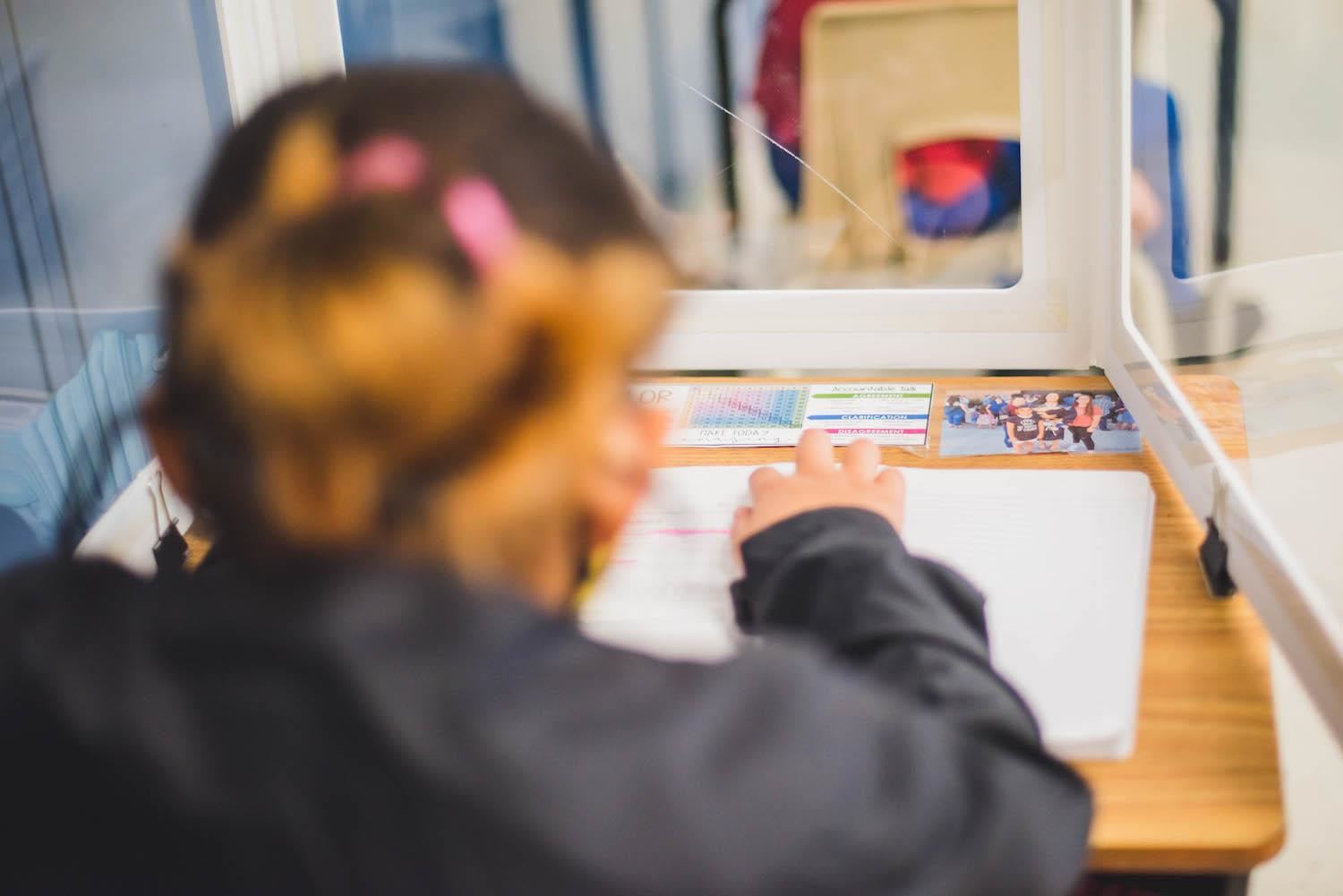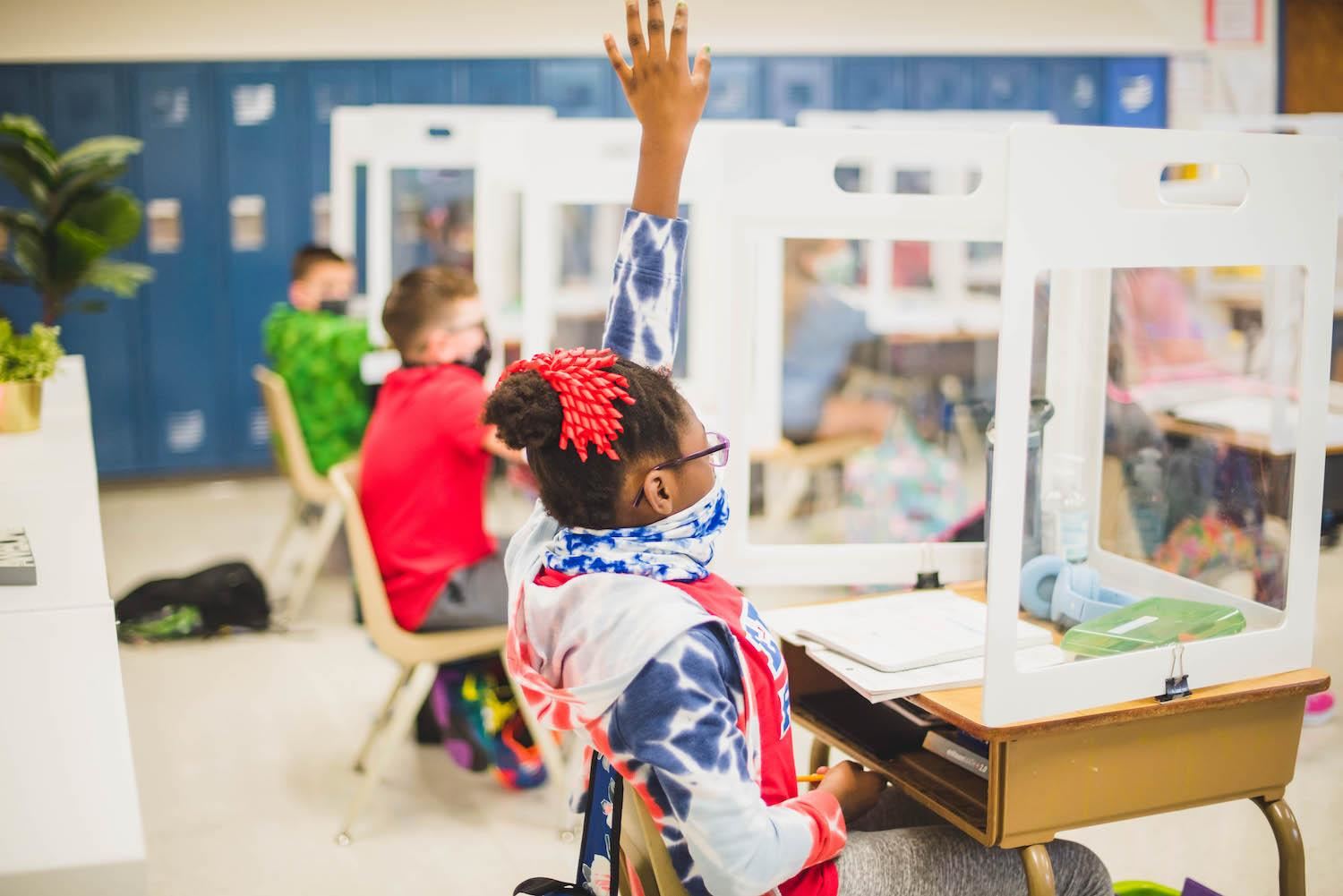 One student even assured Bridges that if she was ever feeling stressed, she was always invited to look at the picture of his dog, Shelby.
"The best part was their minds were no longer focused on the big desk shields, temperature checks, and spaced apart desks," Bridges said. "They were focused on the love they have for their family and the comfort it brought them. That's when I knew that it was worth the time their families and I spent making this happen because it has continued to be a great way to ease their minds."
In such an unprecedented kickoff to the school year, teachers like Bridges are pushing their creativity and pulling out all the stops to bring some normalcy and comfort to their classes.
"We have focused on finding the positive in any situation because being apart for so long has shown us just how special it really is to be together in class, laughing, learning and having fun," Bridges said. "This will be a year they will never forget."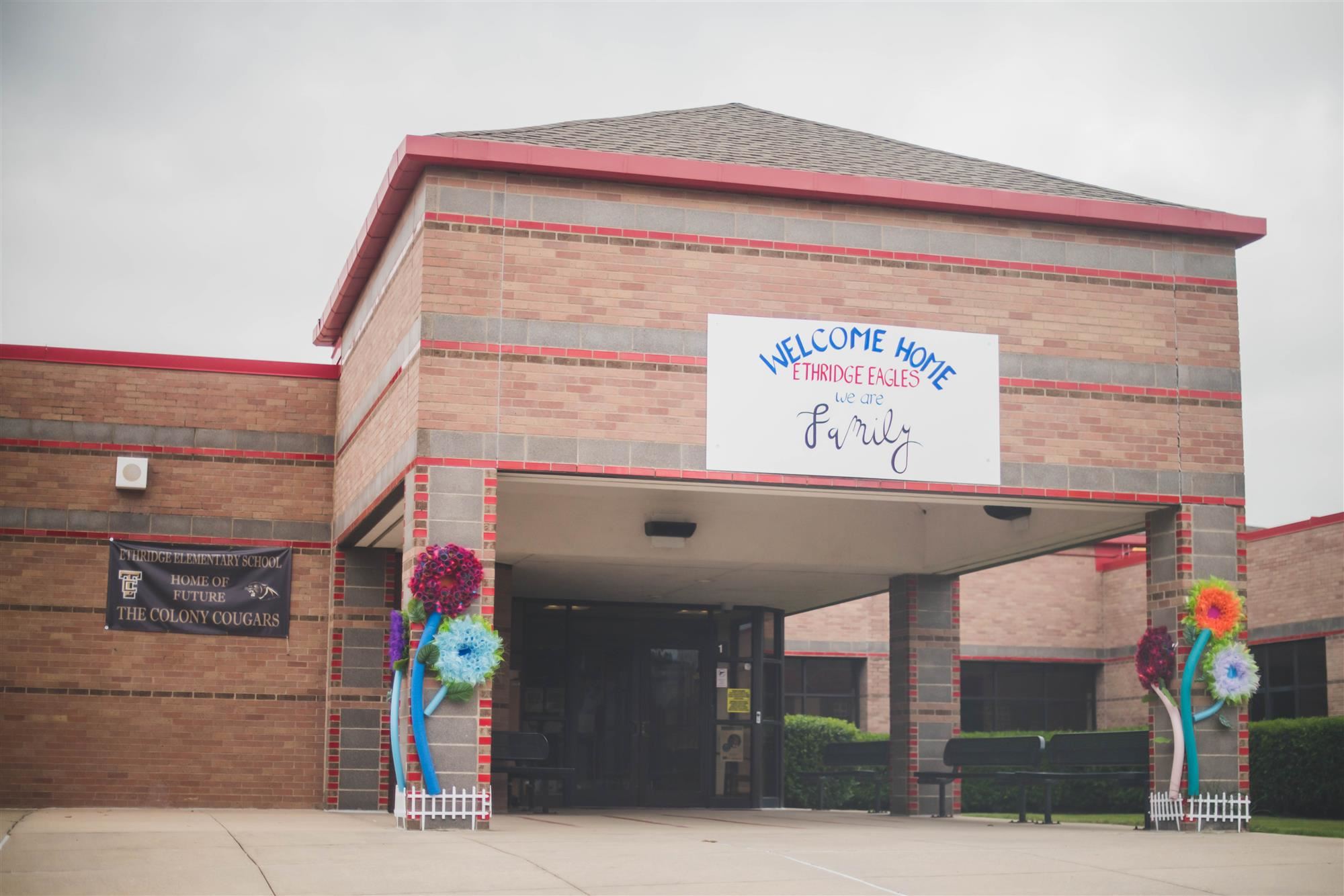 Ethridge Principal Tasia Thompson is proud to have teachers like Bridges at her campus, going above and beyond in the circumstances.
"Our theme this year at Ethridge is 'We are Family,'" Thompson said. "Our staff always works hard to ensure our themes come to life, but especially this year; more than ever before."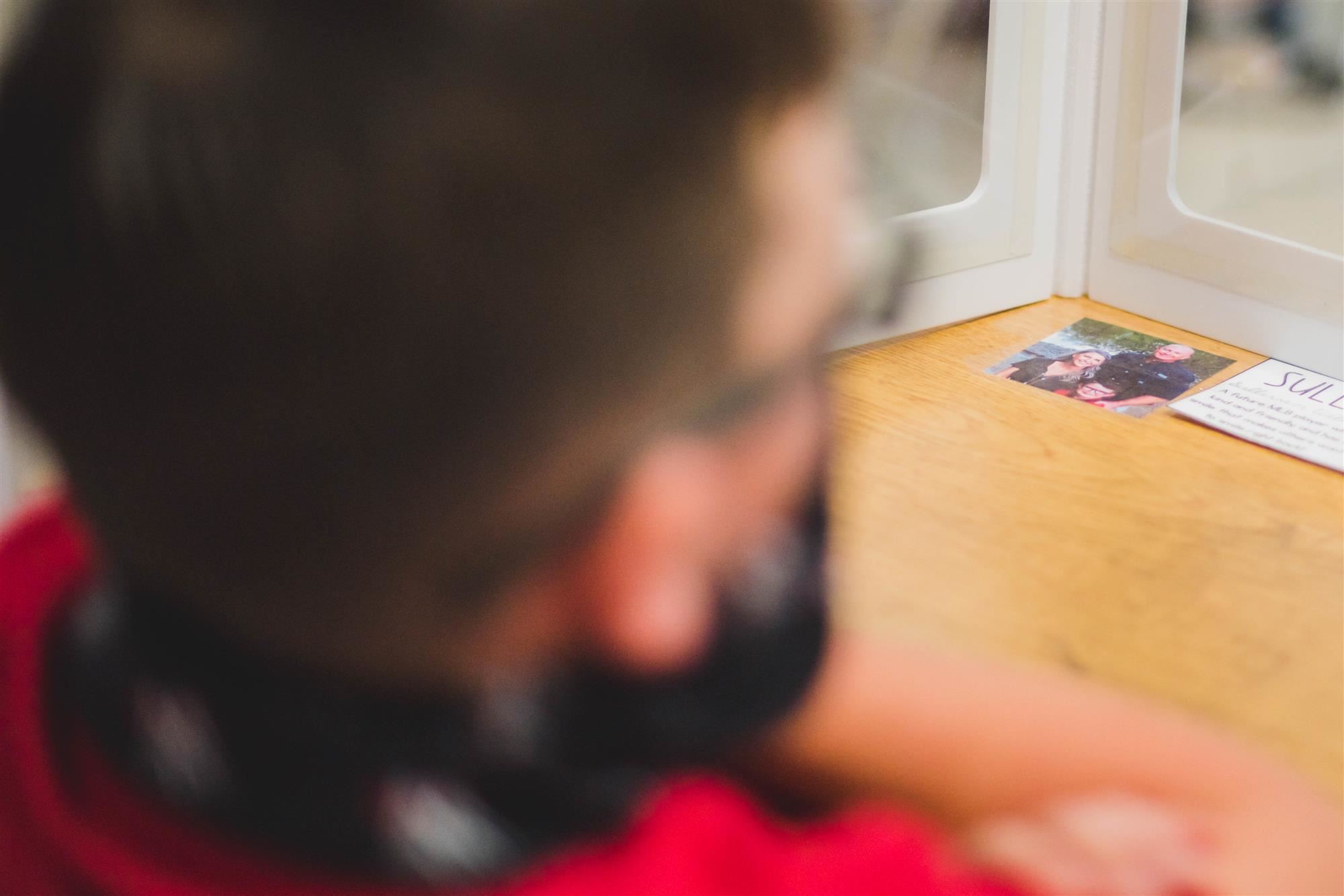 The family at home and the family at school are both so important for students, and thanks to these desk keepsakes, they can keep a little bit of both close to their heart during the school day.
---
Ethridge Elementary is a The Colony, Texas elementary school serving Kindergarten through 5th grade in the Lewisville Independent School District. Follow Ethridge on Facebook and Twitter to see more student experiences throughout the school year or visit Best Schools in Texas for more information about joining the Lewisville ISD family.