Return to Headlines
Fifth Grader at Ethridge Elementary Gets Creative with Learning
"I'm Josephine Sims with Progressive Movement News" a reporter says, as she opens up her news story about the successful business, Leather Works. The owner, Luke, is there to speak with Sims about how 29 of his employees formed a union, outraged at their low pay.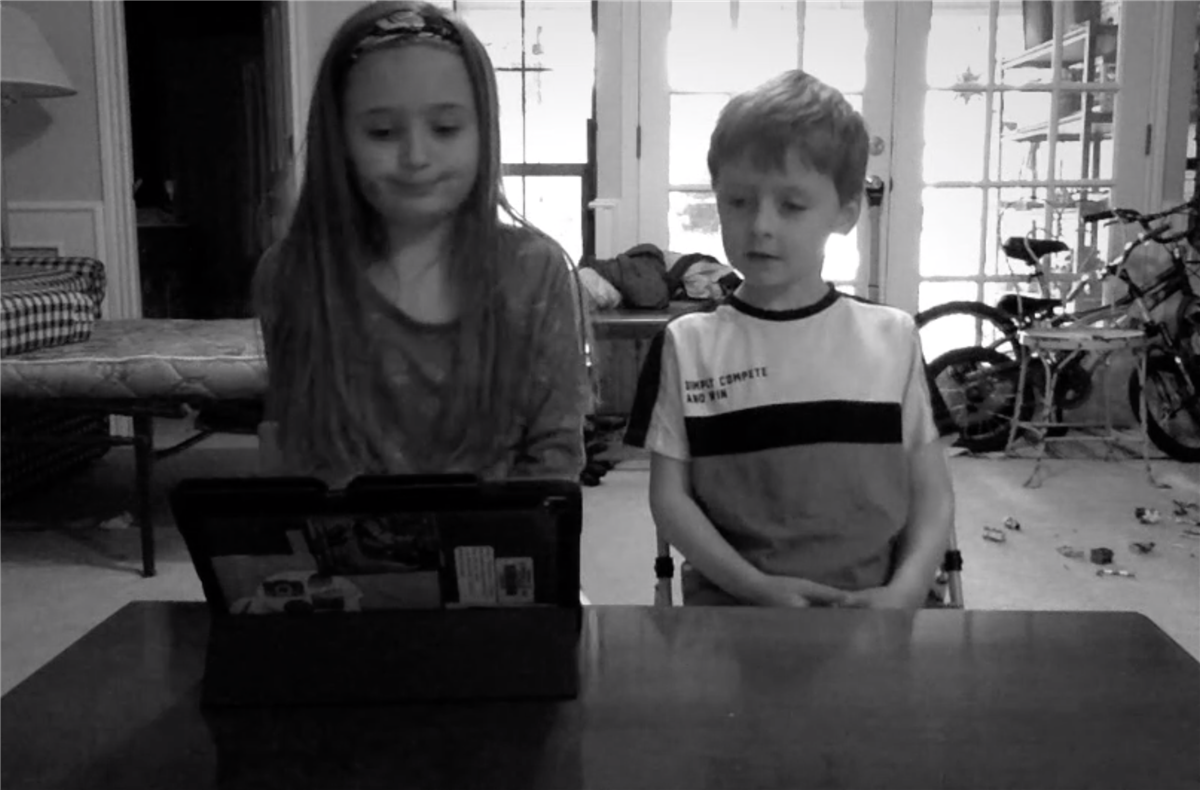 Josephine Sims isn't a reporter—although she's rather convincing—she is a fifth-grader at Ethridge Elementary. Progressive Movement News is a fictional organization, as is Leather Works, and "Luke" is actually Sims' younger brother. But the story Sims presented was an accurate depiction of events that often occurred during the Progressive Era, the period of time she and her classmates recently learned about in Mr. Silas DuFrene's social studies class.

The assignment was optional, and DuFrene had given his students the opportunity to produce a news report about the era as an extension in learning. Sims was up for the challenge.

"I had used a similar assignment in the past, and I thought it would be a great option since students are at home and have their devices and would be able to easily do this optional task," DuFrene said. "It didn't require much except their technology and for them to use what they had learned over the week."

Since he anticipated students still working on their other assignments that week, DuFrene was thrilled when Sims submitted her video.

"I was very pleased to see that one student had done the optional task and I loved her effort," he said.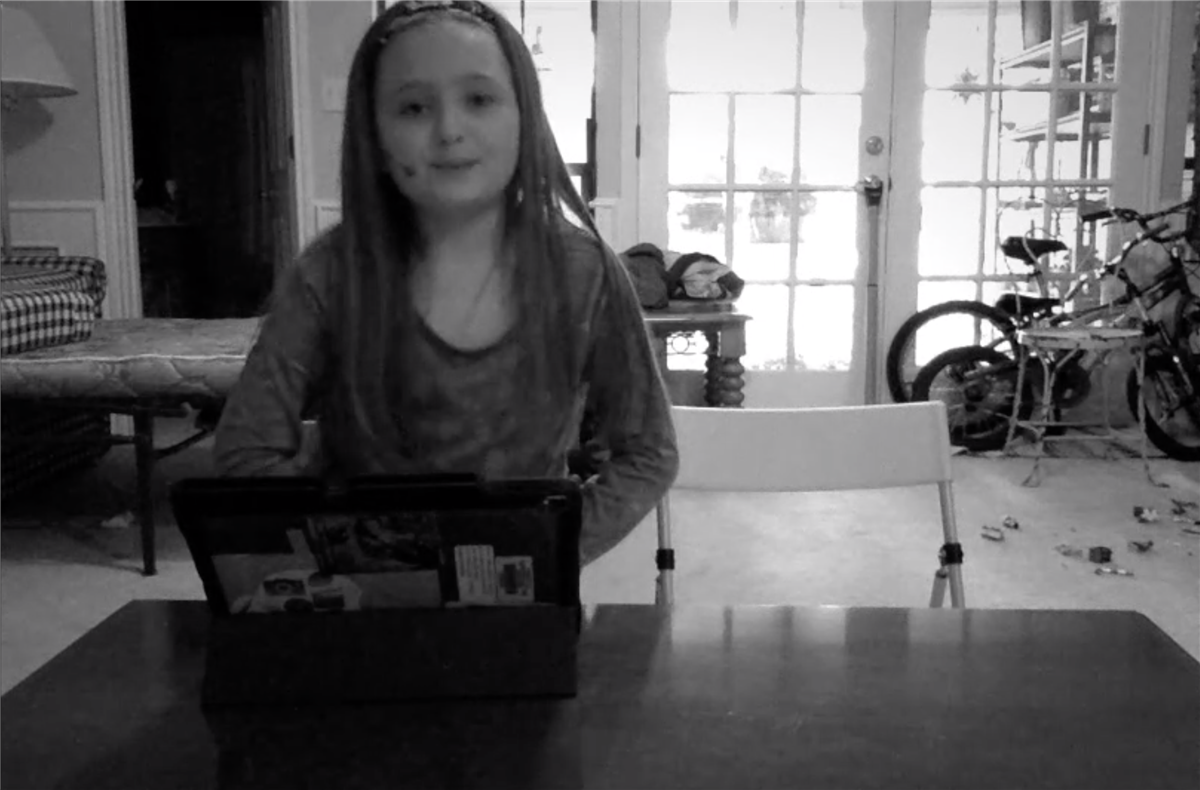 DuFrene also loved Sims' creativity with the assignment. She wore a headset, sat at a desk and even produced the video without color. The fact she recruited her brother to play a role was an added bonus.

"In consideration of the current situation, I was glad to see her continue to challenge herself with the optional task and that she did it in her own way," DuFrene said. "I didn't provide a lot of guidelines or directions. I wanted to leave it bare and allow the student and their creativity to be in charge. The only guidance I gave was essentially for them to pretend to be a reporter and to create a reporting on the Progressive Era."

As for why Sims decided to participate in the optional assignment?

"Well, I had finished all of my work for the week and I saw the optional assignment and decided to do it because it looked like fun and I didn't have anything else to work on for that week," she said. "I got my brother to do it because I just asked him to and persuaded him that it would be quick and that he didn't have to talk a lot."

Although the remainder of the year is being completed through At-Home Learning, assignments such as the news report video, whether required or optional, are one of the many ways teachers, like DuFrene, are continuing to engage and connect students to their learning, even while apart.
---
Ethridge Elementary is a The Colony, Texas elementary school serving Kindergarten through 5th grade in the Lewisville Independent School District. Follow Ethridge on Facebook and Twitter to see more student experiences throughout the school year or visit Best Schools in Texas for more information about joining the Lewisville ISD family.