Return to Headlines
Ethridge Elementary Teacher Gets Creative to Remain Close with Students
Just as all Lewisville ISD teachers during the COVID-19 pandemic, Ethridge Elementary's Patty Freeman misses seeing her students in person.
While Webex class meetings are nice alternative, Freeman wanted to come up with a way to get even closer to her second-grade class during this time of at-home learning. She did just that by creating her own version of The Flat Stanley Project.
Freeman used her Bitmoji image, printed it on white card stock paper, cut it out and then glued it on a popsicle stick. The entire "Flat Mrs. Freeman" measures about four inches tall and three inches wide.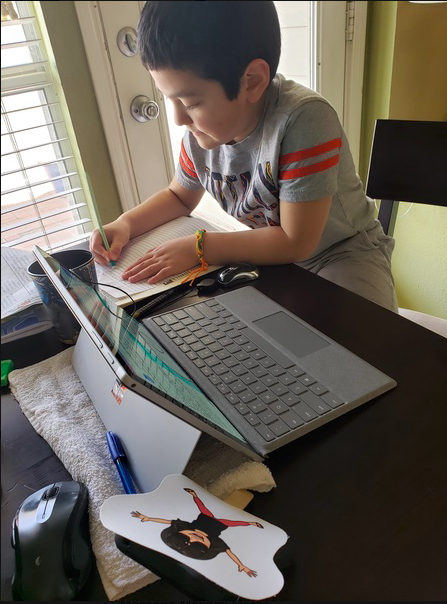 Once all 21 hand-held cutouts were made, Freeman got in her vehicle and made deliveries over the weekend of April 25-26.
As an added twist, she included a poem with the delivery:

I wanted to say Hi!
Even from far away
We didn't even say goodbye
So why should we start today?
We are missing so much fun together.
Including the end of the year fun.
So let's change that all together.
It will be great fun for everyone!
Whatever you do, I want to come too.
And take a picture of me with you!
This can be anything from building a
fort, to climbing a tree.
You can play a new sport.
Or simply run free.
Just send a picture my way,
I can't wait to see!
All the fun we will play.
Just you and me!
Freeman also created a Bingo card with fun photo challenges to complete with Flat Mrs. Freeman, from posing with animals for science to documenting a walk around the neighborhood for physical education. She even worked in art by getting students to give their Flat Mrs. Freeman a new outfit using only paper.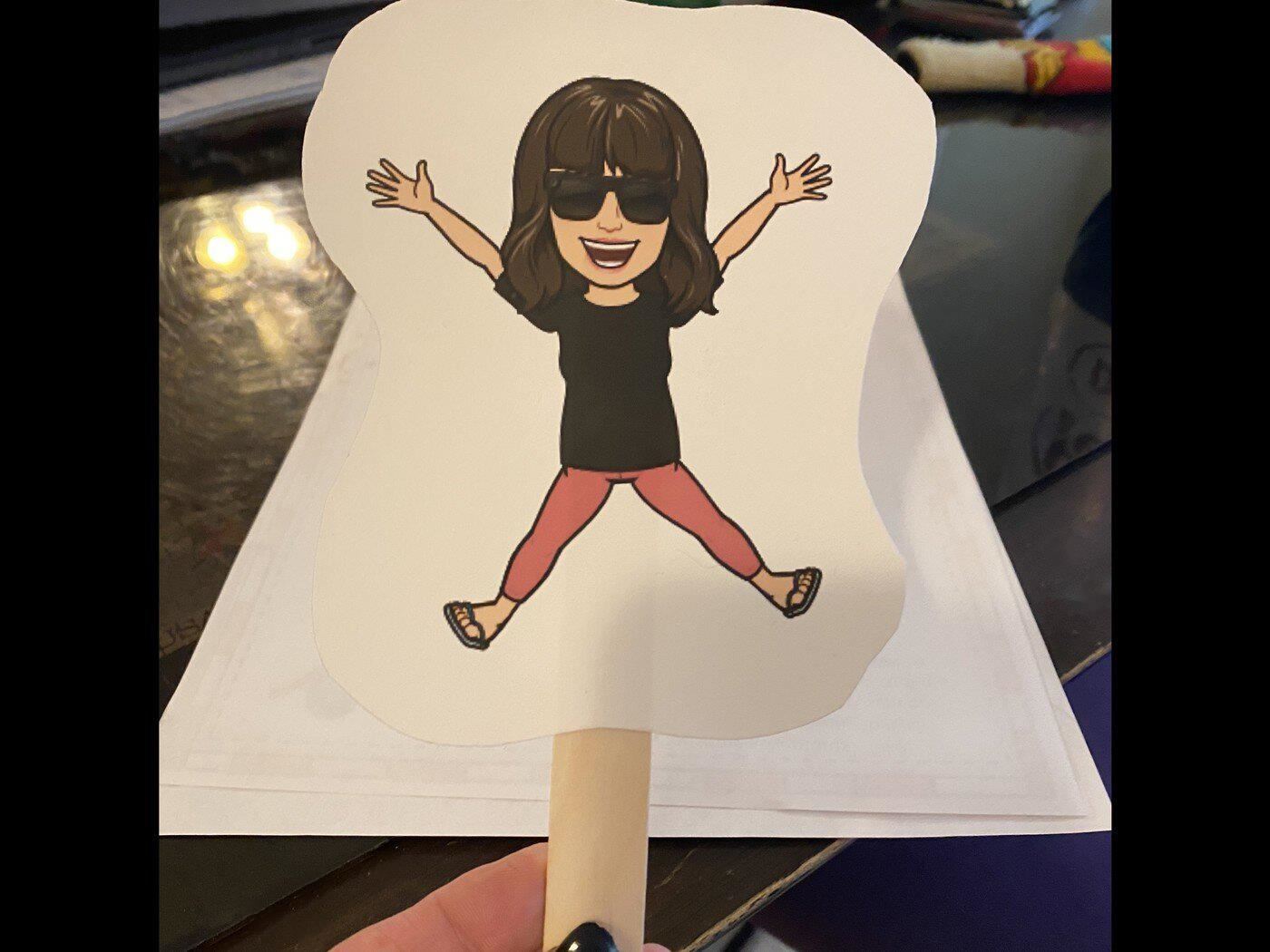 And that's not all. She also included a colorful unity bracelet in the delivery to help brighten each of student's day.
"I did all of this because I truly miss being in the classroom and seeing my students," Freeman said. "The Flat Mrs. Freeman project has been a really fun and enriching activity for everyone."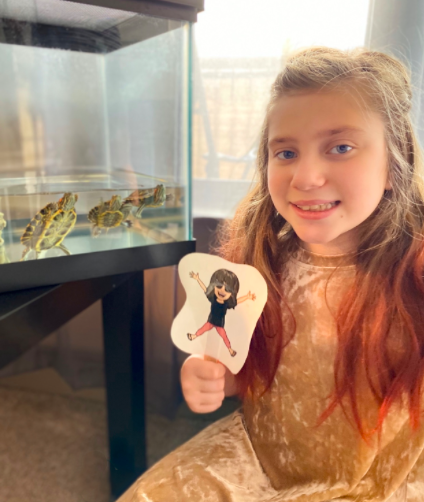 The students certainly agree with their teacher.
"It has been so fun because I feel like Mrs. Freeman is always here with us," student April Pike-Thomas said. "Also, I get to take a lot of funny pictures with her!"
Added student Alex Flores: "I am enjoying Flat Mrs. Freeman, especially while I am doing my school work. She stays right next to me. I am really going to miss being in Mrs. Freeman's class."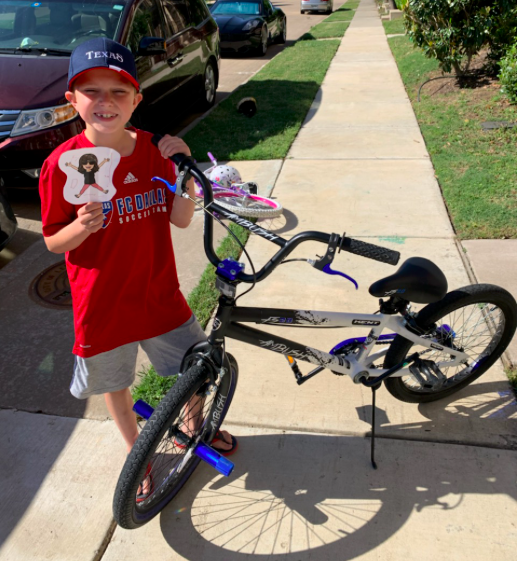 None of this surprises Ethridge Elementary Principal Tasia Thompson.
"Mrs. Freeman found an excellent way to keep her students connected to her and engaged," Thompson said. "It has worked beautifully! The parents and I absolutely love the way she continues to maintain that special relationship even from afar."
To learn more about the project and see additional pictures, visit Freeman's weekly newsletter: Freeman's Campfire Chronicles.