Return to Headlines
Ethridge Elementary Students Thrive Through New Learning Experiences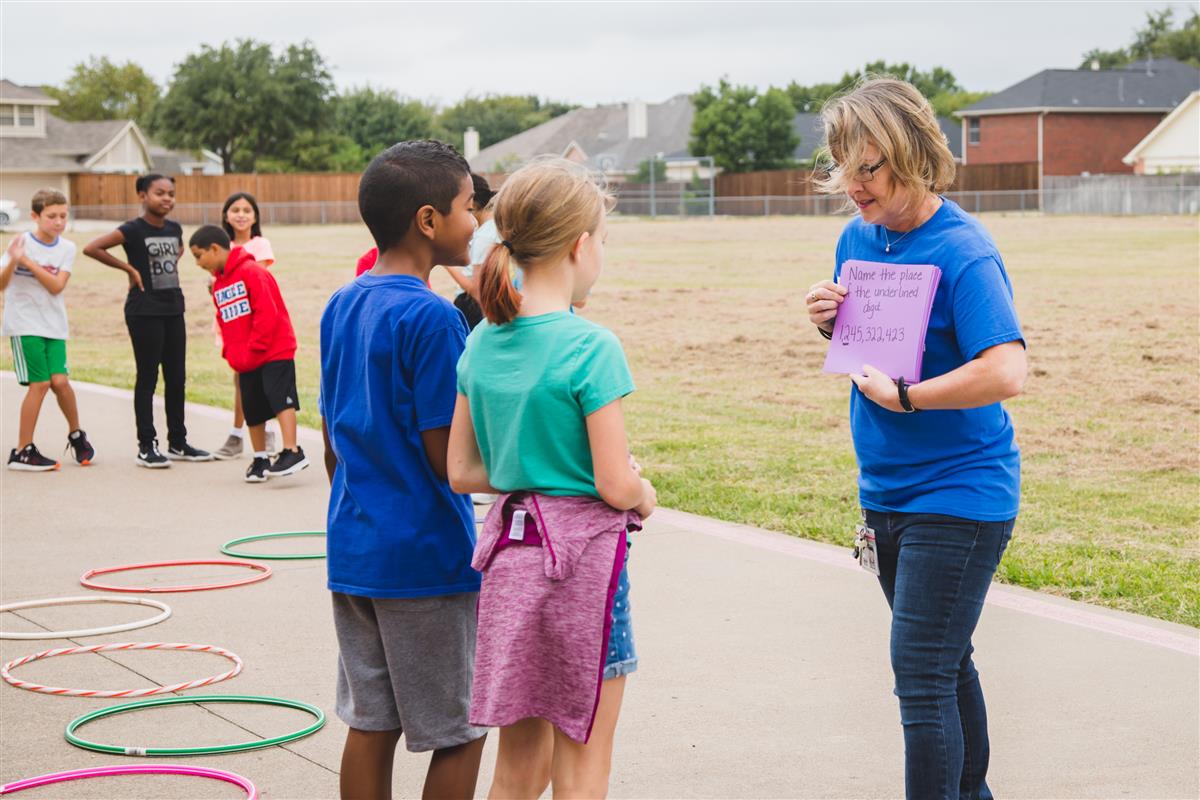 Several schools across Lewisville ISD participated in Rock Your School Day on Sept. 19. The worldwide movement was presented by the organization, Get Your Teach On. Ethridge Elementary was one of the LISD schools who joined in on the excitement.

"The goal is to get every student in the classroom to love learning and give them a reason to get excited about school," Ethridge Principal Tasia Thompson said. "Our goal was to give students creative and outside-of-the-box learning experiences."

Each grade level participated in different activities. For example, fifth-grade students dressed up and put on an "adjective fashion show" during their English/language arts class while kindergarten teachers wore fruit costumes and students counted the syllables in each fruit word.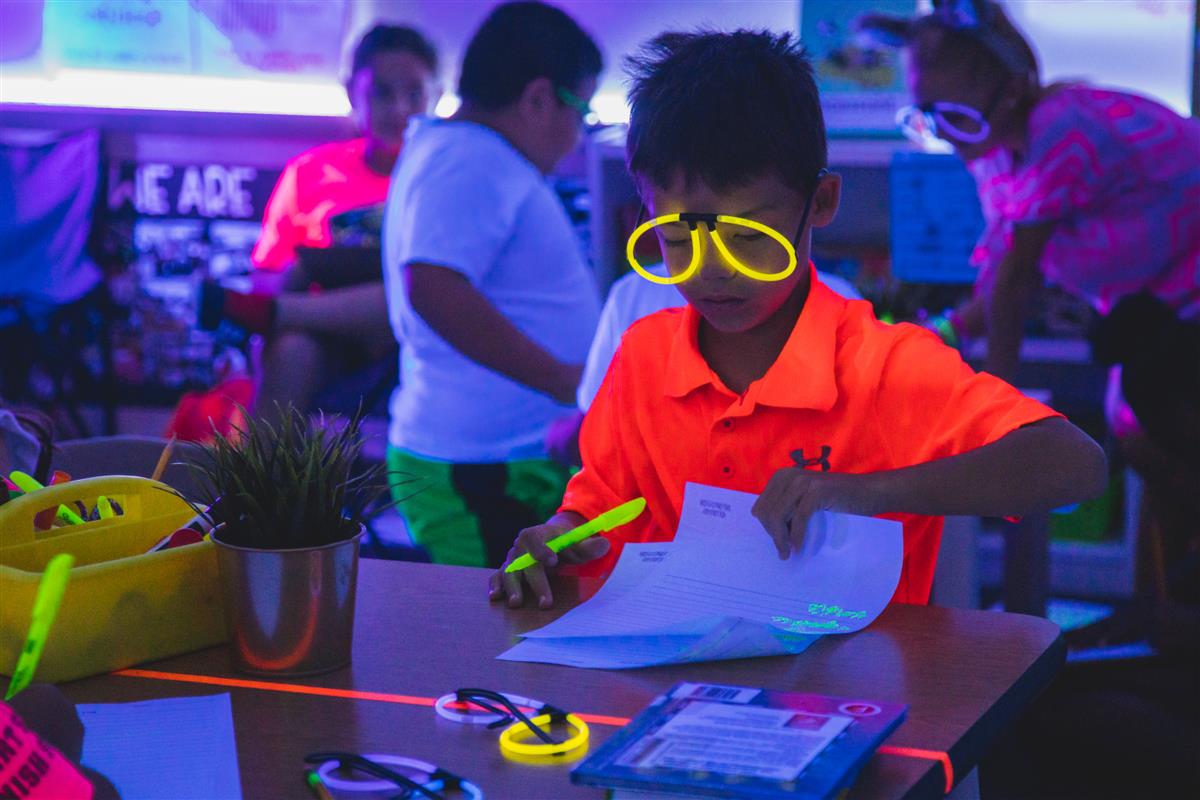 Other activities included fourth grade going through rotations of hula hoop races to practice place value math, tic-tac-toe math calculations, "shop 'til you drop" decimals and Jeopardy review of place value; while third grade played math and English/language arts glow-in-the-dark games. Students in special education participated in a "buddy day;" second grade enjoyed a break-out-of-the-box review for math and language arts; and first grade learned capitalization, punctuation and space between words through "superhero editing." First-grade students were able to dress up as their favorite superhero while their teachers dressed up as superheroes such as "Punctuation" and "Capitalization."

"It was a fun and colorful day of learning and glowing," third-grader Destiny Perez said.

Her classmate Levon Bratcher added, "It was glow-tastic!"

The Rock Your School Day tied in perfectly with LISD cornerstones of Student Learning and Student Experience as the event helped further develop engaged and collaborative learners.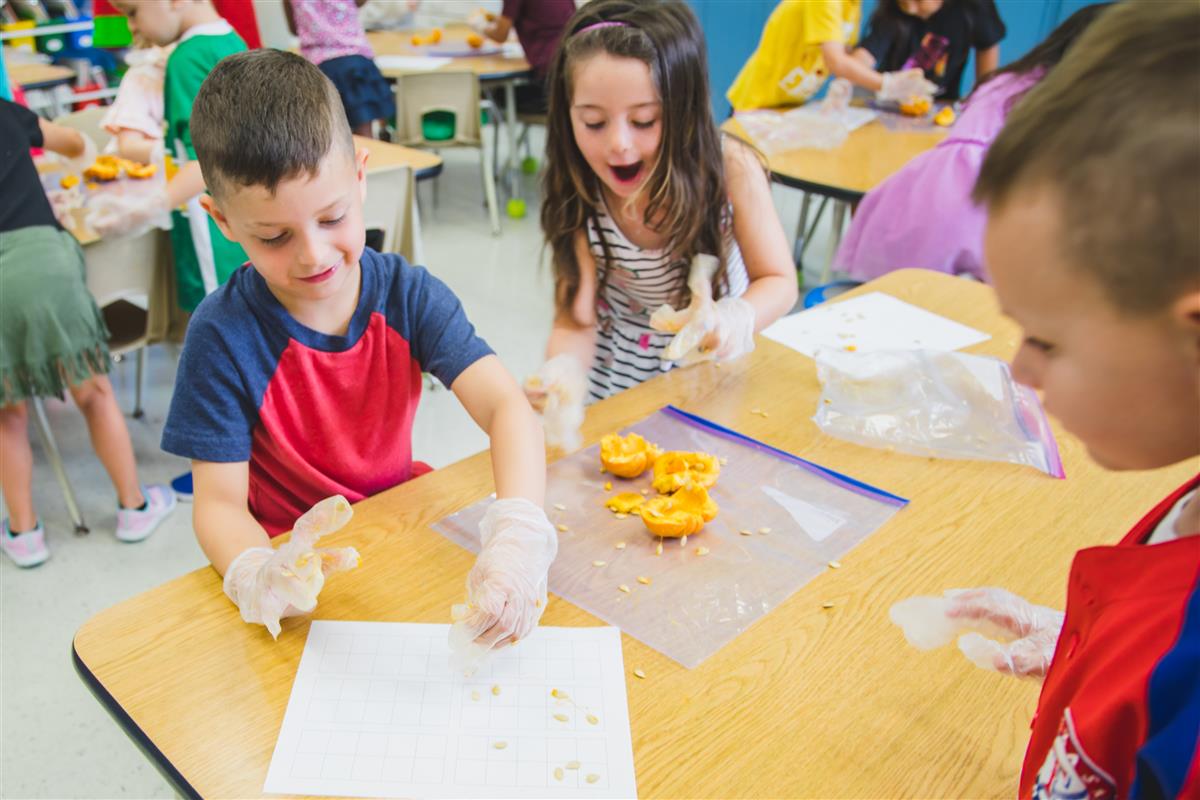 "This day provides a thriving student experience in an environment that engages and connects students with the staff," Thompson said. "When our students are engaged, we know they thrive as learners. We are very lucky at Ethridge to have these types of learning experiences each and every day on our campus, but this day was extra special because teachers went the extra mile to make sure the entire day was filled from bell to bell, with engagement and excitement."

In fact, earlier this year, several Ethridge teachers attended a Get Your Teach On conference and were excited to bring their trainings and Rock Your School Day to the campus. Other teachers have attended trainings through the Ron Clark Academy and have also brought new ideas back to Ethridge.

"We feel engagement, collaboration and relationships are vital to student growth, and these trainings have transformed the way we approach instruction at Ethridge to support that," Thompson said.

Ultimately, according to Thompson, days such as Rock Your School Day connect students and staff at a new level.

"Students love having fun with their teachers," she said. "It benefits everyone. The chance for collaboration and learning in an out-of-the-box way helps our students with skills socially and academically."


---
Lakeland Elementary is a Lewisville, Texas elementary school serving Kindergarten through 5th grade in the Lewisville Independent School District. Follow Lakeland on Facebook and Twitter to see more student experiences throughout the school year or visit Best Schools in Texas for more information about joining the Lewisville ISD family.