Return to Headlines
Turning Community Action into Careers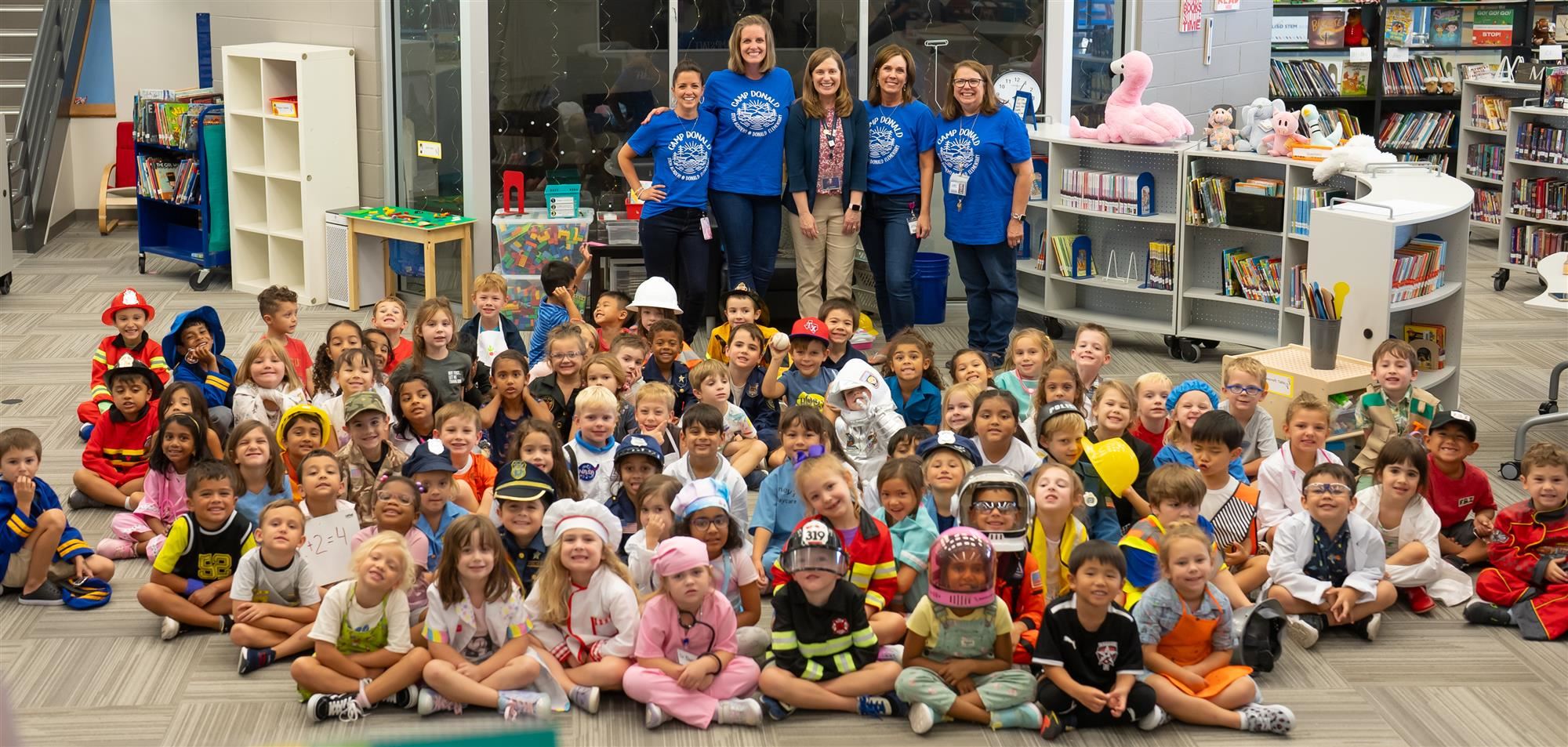 Kindergarten students at Donald Elementary recently wrapped up Community Helpers Week as part of their social studies curriculum.
Throughout the week, students were treated to guest appearances by FMPD police officer and LISD School Resource Officer Erik White, Grand Prairie firefighter and proud Donald parent Evan Winkle, Donald school nurse Rachelle Smouse, Donald assistant principal Nikki Robison and LISD superintendent Dr. Lori Rapp. Friday was also career dress up day, which saw the students dress for success in their dream career field!
"Our kindergarten team has a tradition of inviting various individuals to speak with students about their roles as community helpers," explained principal Heather Shorter. "They begin the unit by talking about their family circle and the jobs each person in their family has. Then, they discuss how the circle expands to our school community, our district community, state community, et cetera."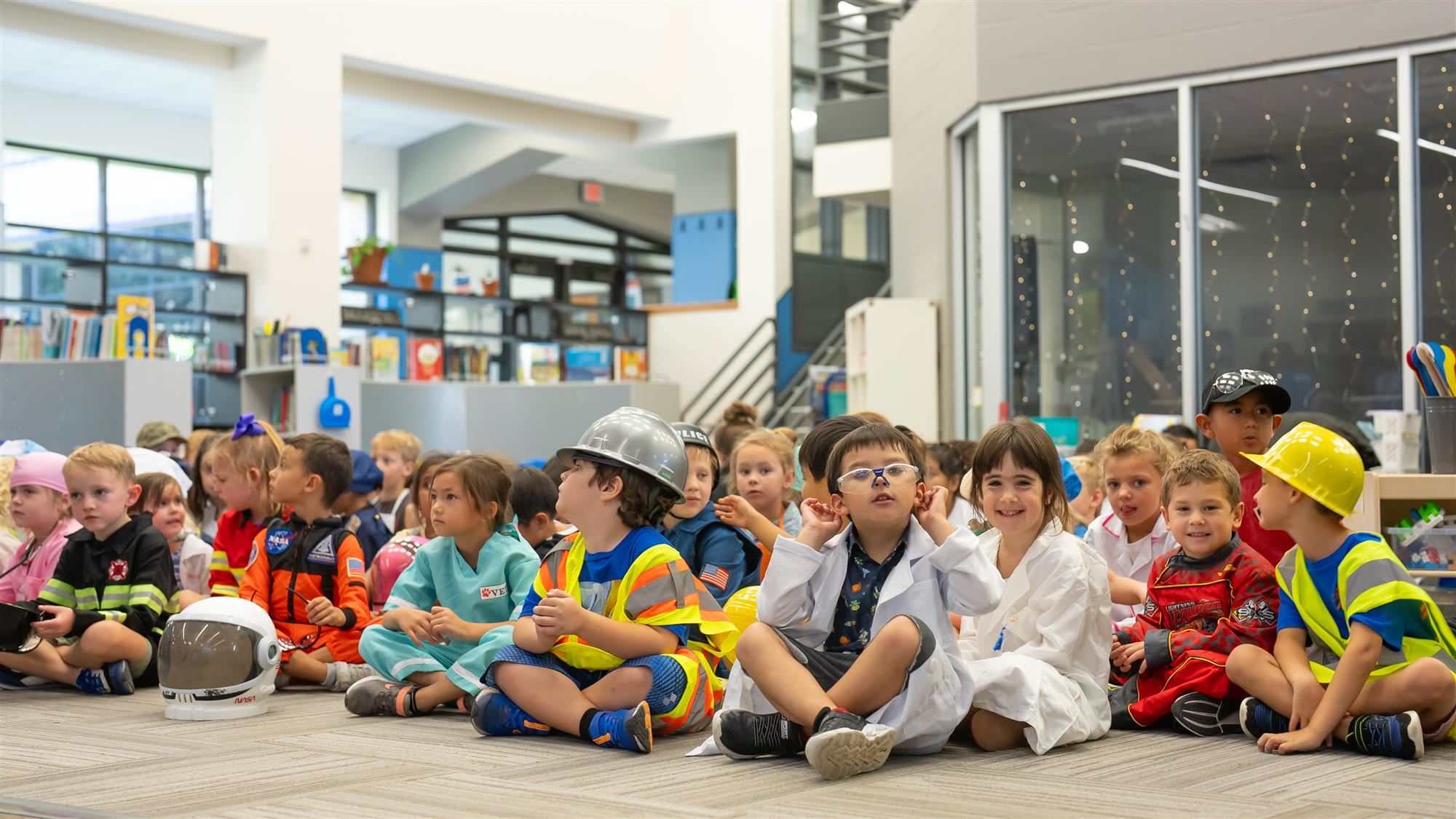 Donald library media specialist Kathy Hoffman, who hosted each of the speaker appearances, described the importance of highlighting community career paths to such a young audience.
"We've been talking about careers and community leaders and the different jobs that are out there. One of the biggest things that the students came away from this was, after the firefighter came to talk to them and had all of the gear on, talked to them about not being scared, and not hiding, and it was a big deal for them because sometimes things can be scary and it was great for them to see how to handle that."
The LISD class of 2036 seemed to have no fear of chasing their career dreams. Future astronaut Kalyani shared her dreams of shooting for the moon.
"When I went to NASA, I decided I wanted to be an astronaut because we discovered about it!"
Avery, an engineer-in-training at Donald's STEM academy, wants to put her technical training to the test.
"I want to be an engineer so that I can build robots!"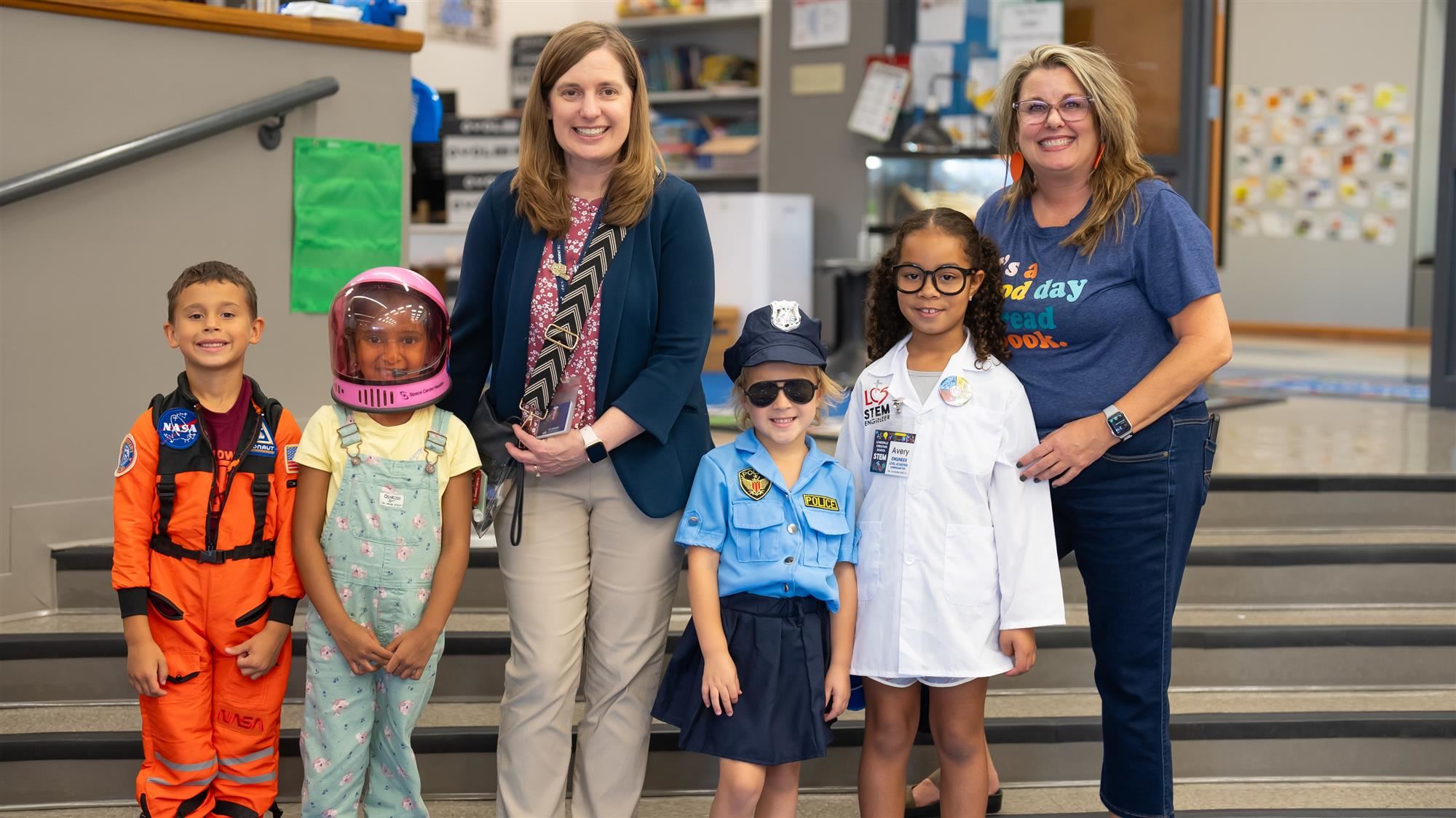 Following Dr. Rapp's presentation to the assembled students in which she read a story, shared her own tale of growing up, becoming a teacher and administrator, and then discussed what it means to be a superintendent, the kindergartners were eager to discuss what they learned.
"I learned what police officers, firefighters and Dr. Rapp use as tools. Dr. Rapp uses her heart and her brain," said aspiring police officer Lila.
Harrison, another future astronaut, took Dr. Rapp's message of leadership to heart.
"Dr. Rapp believes that we are all leaders, and that we should say thank you to teachers."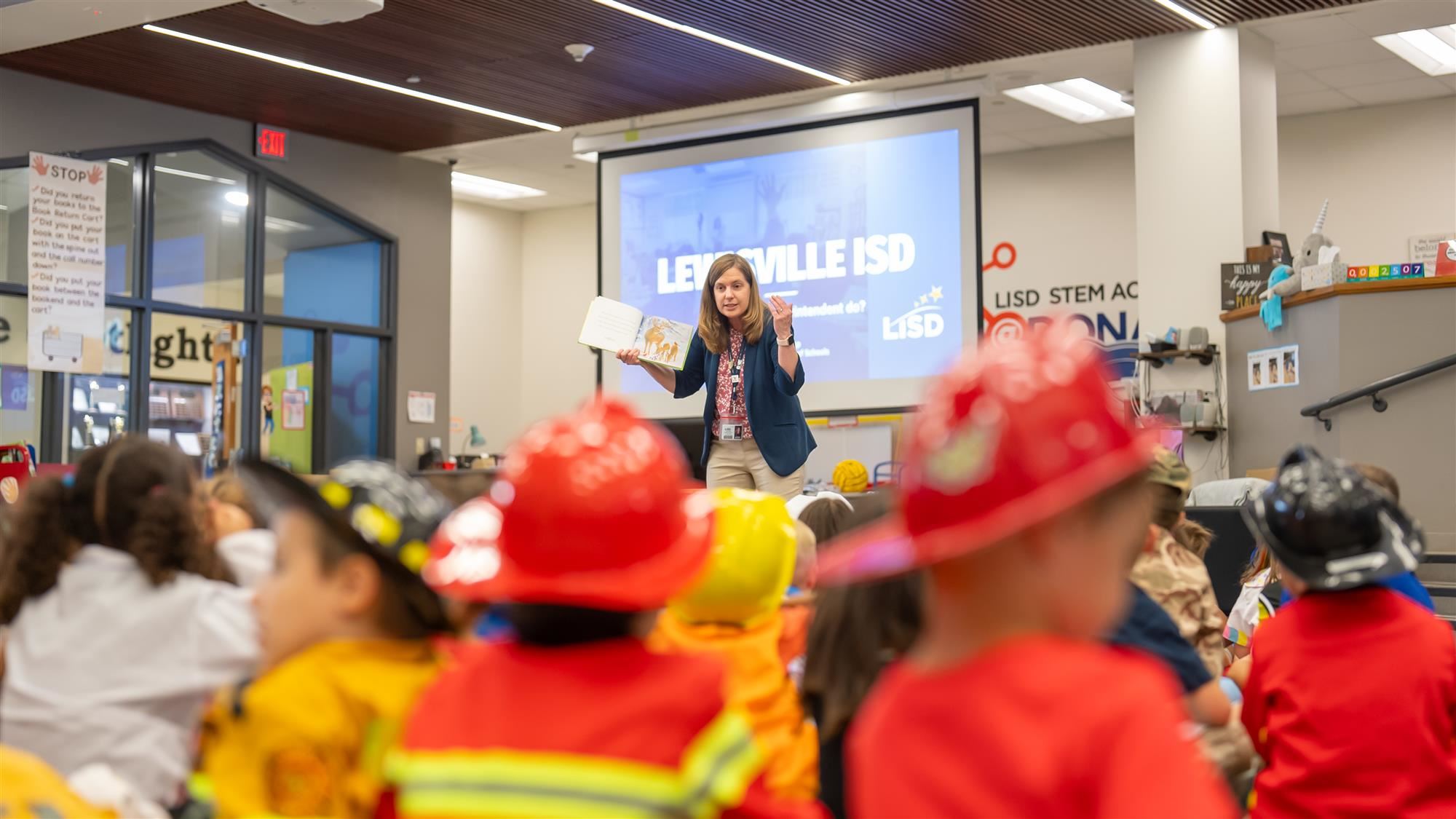 "Kindergartners don't always understand at such a young age that they can look at teachers as community leaders and we want them to see that," said Hoffman as the last of the students made their way back to class. "[In having Dr. Rapp speak] we also want them to see that you can start as a teacher and then see how far you can go afterwards and become even more of a leader."
As LISD continues its mission to engage and inspire learners and leaders, Donald students are already taking their first steps towards becoming community leaders themselves.
---
LISD STEM Academy at Donald Elementary is a Flower Mound, Texas elementary school serving Kindergarten through 5th-grade students with a unique STEM education experience in the Lewisville Independent School District. Donald feeds into the Flower Mound High School attendance zone. Follow Donald on Facebook and Twitter to see more student experiences throughout the school year. Join the Lewisville ISD family by enrolling today, or visit Best Schools in Texas to learn more.