Return to Headlines
Donald Teacher Builds Strong Bonds with Virtual Students
From morning dance parties to learning the STEM writing process, students in Devin Esch's second-grade class at the STEM Academy at Donald Elementary are thriving in the virtual learning pathway. While getting to know new faces can take some time, especially when it's through a screen, Esch and her students quickly found their groove when the school year kicked off.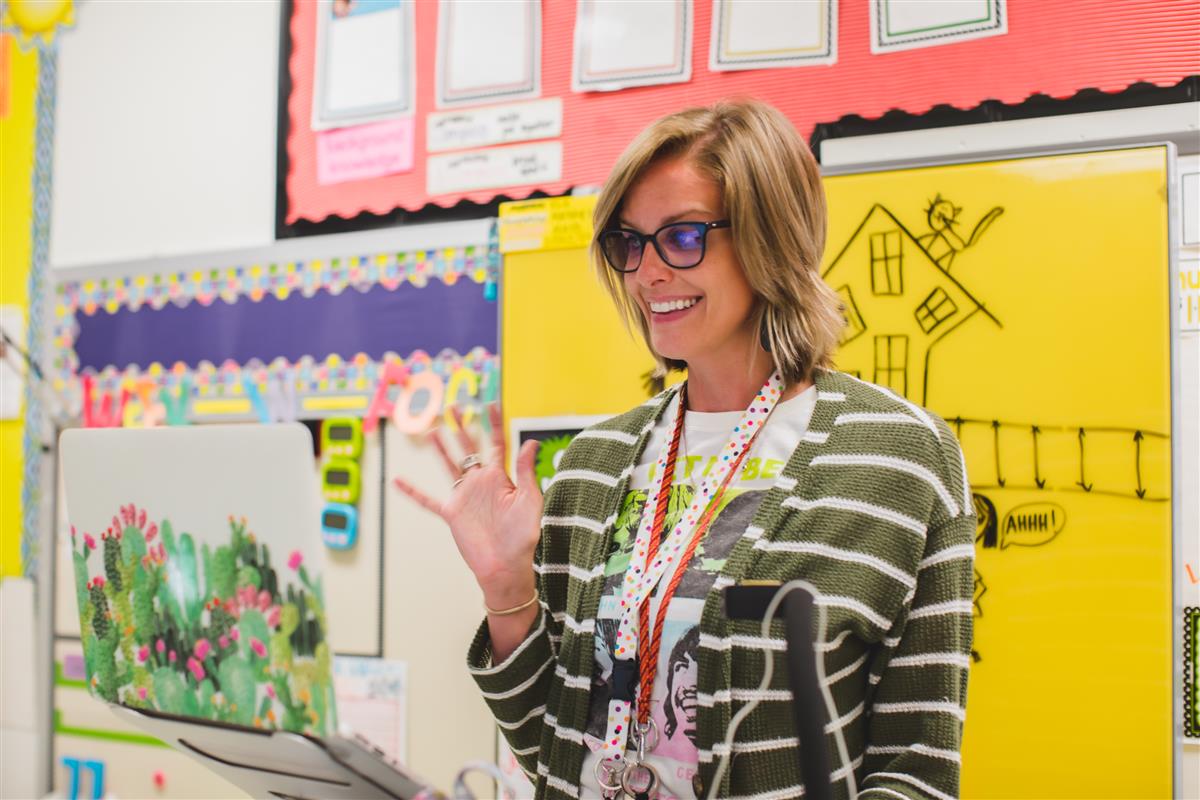 "I am all about building relationships and believe they are the foundation for growth," said Esch, who noted there were a few bumps in the road at the beginning. "I started there and said we were going on an adventure together. In turn, we have built a class 'family' that actively supports one another and is full of grace. This creates an atmosphere where everyone can be successful no matter what challenges lie ahead."

Esch has found several ways to connect with her students as well as with each other through activities such as shared writing.

"They love collaborating," Esch said. "Shared writing is their favorite because they take turns building on one another and before you know it we have a story. I also love how each group is so different and is able to take their learning to different places."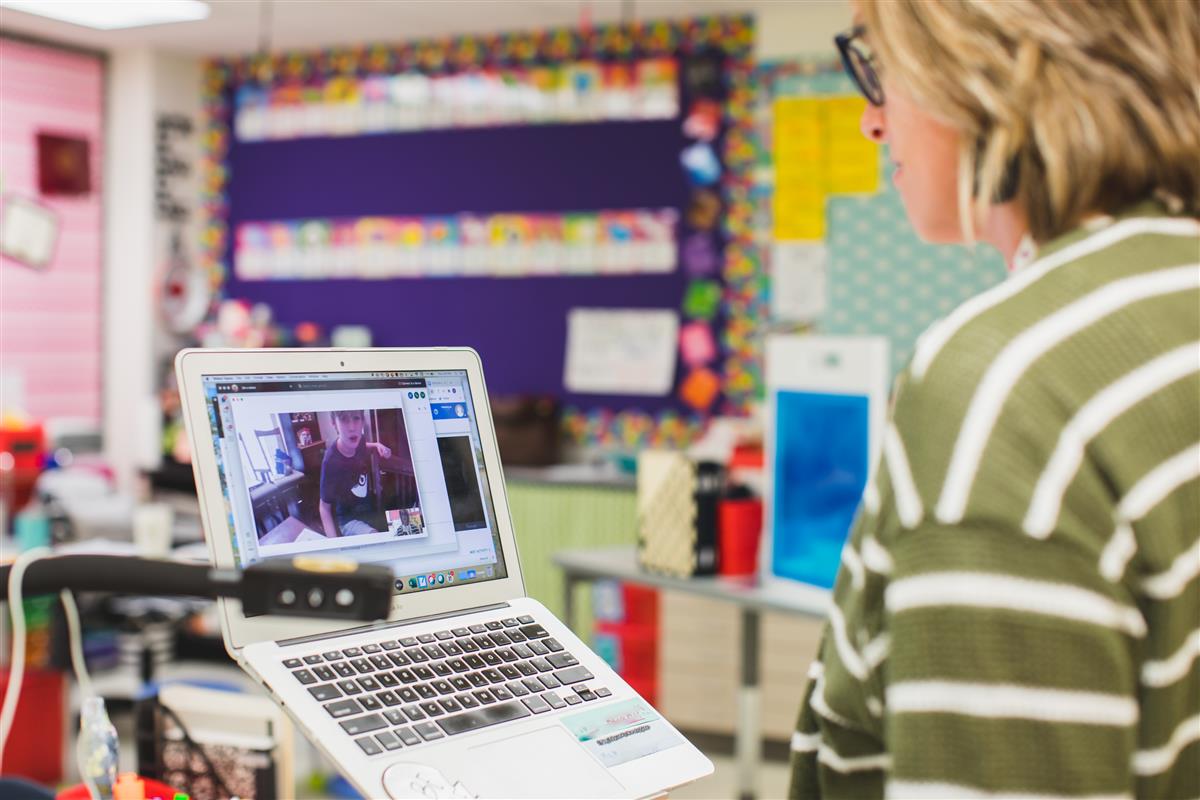 Student Brynn McClatchey enjoys virtual learning and especially loves any opportunity to see her classmates.

"I have enjoyed that we get to learn but we get to do it safely," McClatchey said. "I like that we get to do WebEx calls so we can see each others' faces."

Esch tries her best to recreate the in-person experience for her students using WebEx calls, being as available as possible for her students. She has introduced the students to all of the second grade teachers and has library with the librarian once a week.

"Sometimes they just want to chat on WebEx or show me something," Esch said, "Sometimes it is a question, reteach or clarification. Either way, it is time spent where I am fully invested in them. Virtually that connection is even more important because they don't see me all day long."

As an extra way to keep connected for those who want to participate, every Friday, Esch even draws 1-3 student names and delivers a Frosty from Wendy's to their house for "Frosty Friday".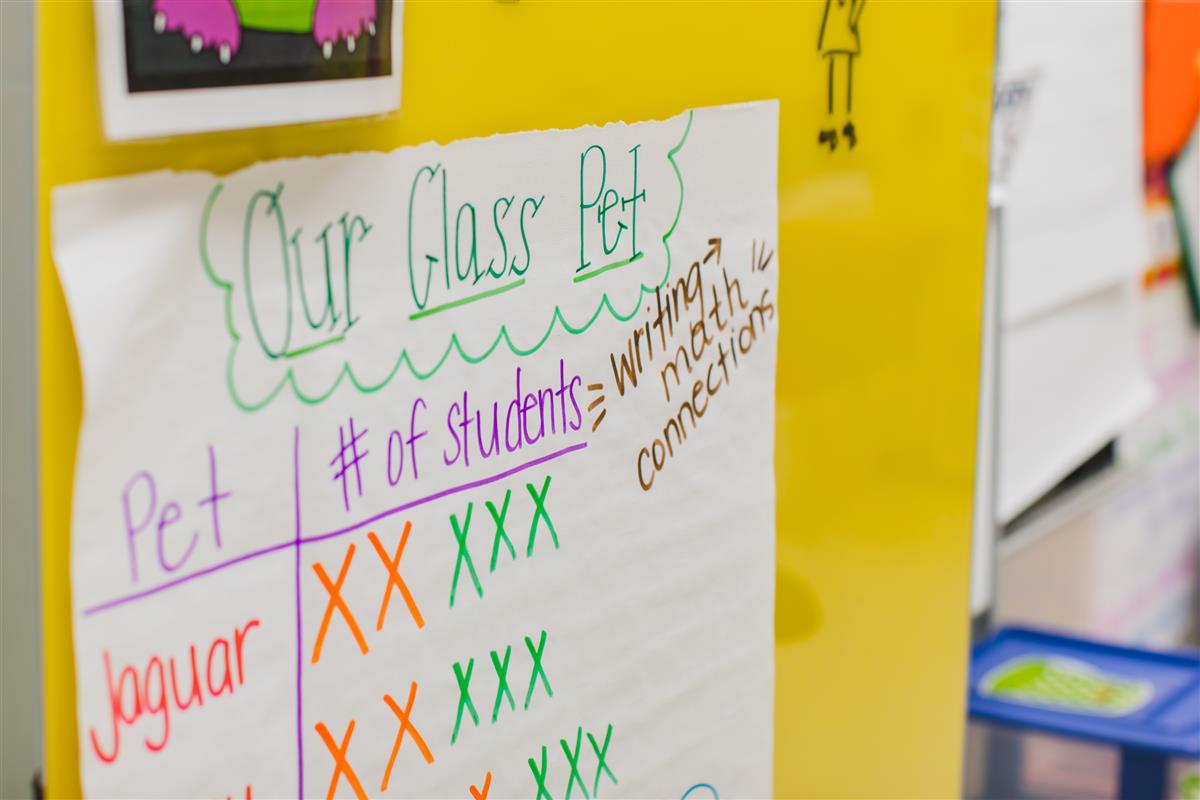 "We are Donald Dolphins no matter where we are learning from, and I make sure on a daily basis, that my students know that," she said. "We 'move' around our classroom and create real anchor charts to hang on the walls. I print off their work and hang it in the hallway to share just as I would if they were here. We do a lot of the same routines virtually as we would in-person [such as] watch announcements every morning and they can still win Splash Notes [campus award for awesome behavior/participation]."

Her efforts are appreciated as student, Skylar Lauchner, said one of the best parts about virtual learning is having Esch as a teacher.

"Mrs. Esch is also my favorite part [of virtual learning] because she does a lot of fun stuff with us," Lauchner said. "I really love listening to her read and how she is silly when she teaches us."

Another highlight for the virtual learning students is learning about Brutus, their class pet — their virtual class pet that is. Brutus is a Binturong, also known as a bearcat, who lives at the Sharkarosa Wildlife Ranch in Pilot Point, Texas.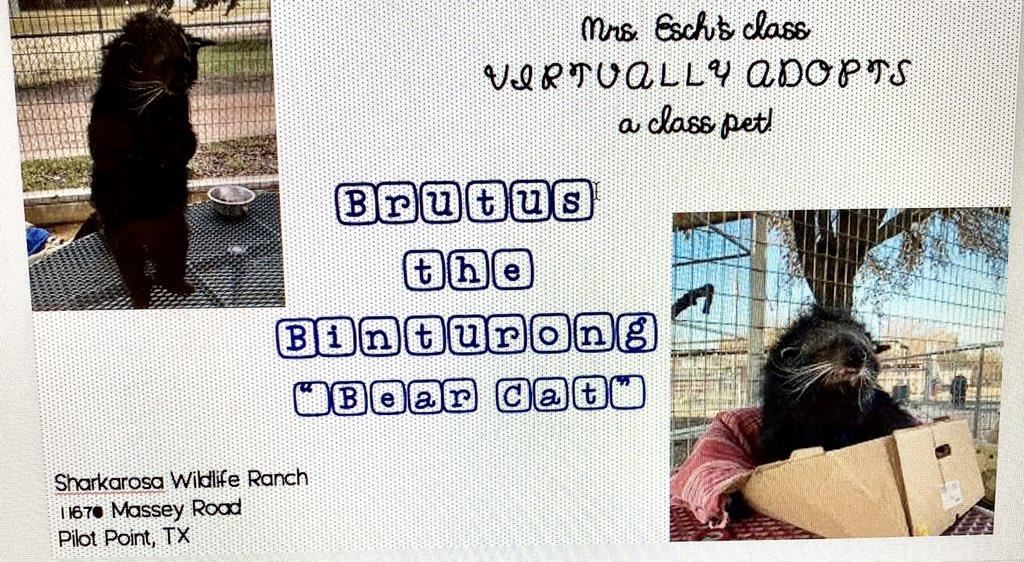 "We were working through the STEM writing process about a class pet when I contacted Sharkarosa to see if this would even be a possibility," Esch said. "They have been so wonderful and even have given each of my students a pass to come visit Brutus in person."

The class receives photos and videos of Brutus, and Esch has found opportunities to integrate him into different parts of their learning with a goal of continuing to incorporate him throughout the year.

"They have been so excited about him, his updates and going to visit him," she said. "It is really neat because he is not an animal that the kids are very familiar with. We research binturongs and are able to make financial literacy connections about donations and non-profit organizations."

Currently Esch's class is working on a few projects like combining different types of matter and making engineering connections while building boats and bridges.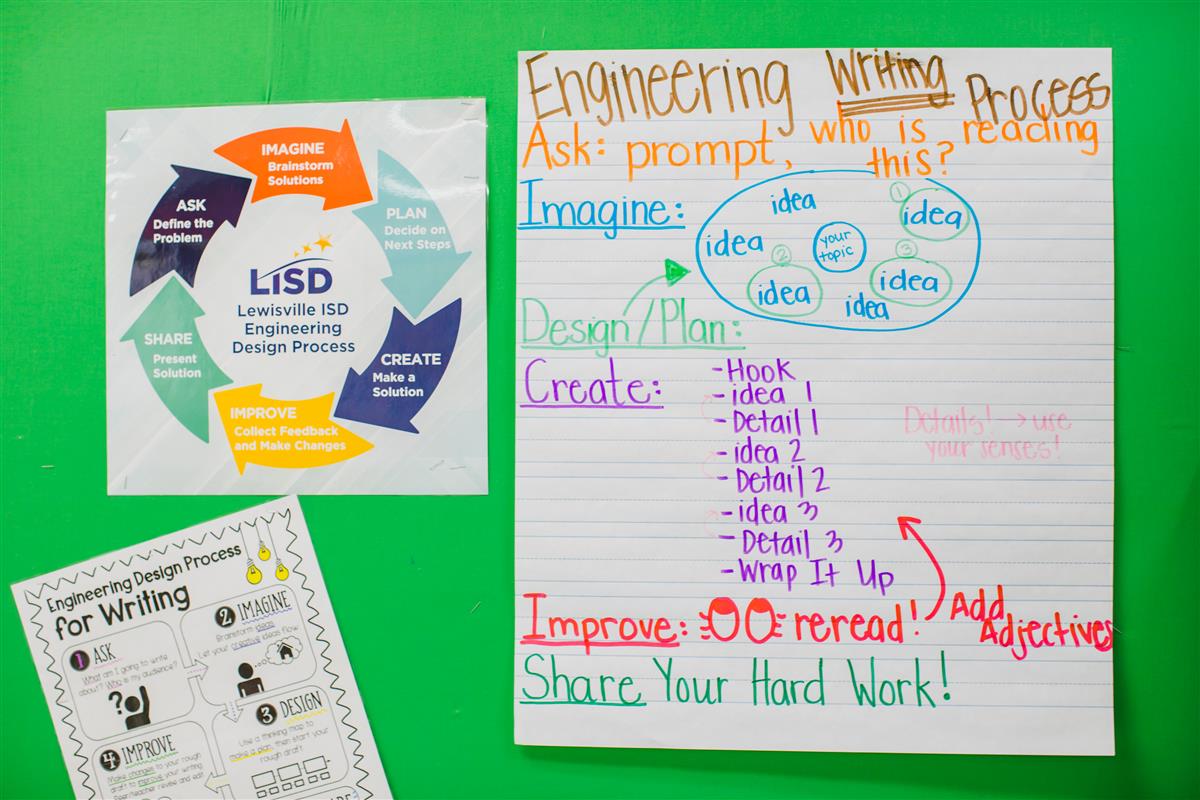 "As a STEM campus these are two projects we have been looking forward to," she said. "We are going to have to collaborate through WebEx on our designs. This is an awesome experience for the kids to practice giving and accepting feedback, problem solving, improving and sharing."

While virtual learning has been a new experience, Esch credits LISD and her campus for allowing her to build relationships with students and explore different ways to support their learning.

"LISD and Donald are all about building community," Esch said. "I am so grateful to work in a district that allows me the freedom to think outside of the box and do what is best for my kiddos. In an in-person and virtual setting this is so important and really allows me to connect with my families in a way that impacts student learning and support all the way around."

She added, "This has been quite an adventure so far; I am blessed to have been given the opportunity and cherish the precious relationships built along the way. I can't wait to watch my students grow and see what is next."