Return to Headlines
Eagle Shuffle Continues to Connect Degan Elementary
For those in the Degan Elementary community—students, staff and families alike—Friday mornings are special. Not because the weekend is near, but because of something called the "Eagle Shuffle."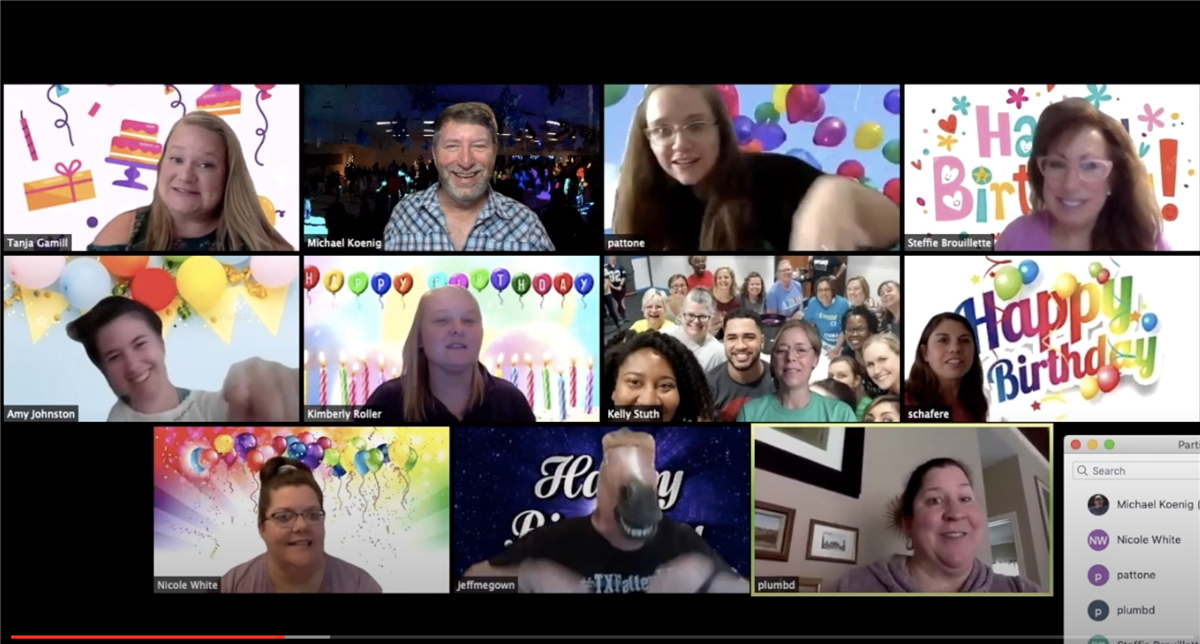 When Principal Vanessa Stuart joined the Degan family seven years ago, she and her advisory council thought it was crucial to develop traditions that would instill a sense of connection and pride at the school. That's when the Eagle Shuffle was born. But, the Eagle Shuffle isn't the typical pep rally. Stuart describes it more like a "hope rally."

"We come together once a week to sing, dance, and celebrate together," she said. "Our goal is to fill our students to the brim with love and value for education while also letting them know that the people standing around them will always be there for them."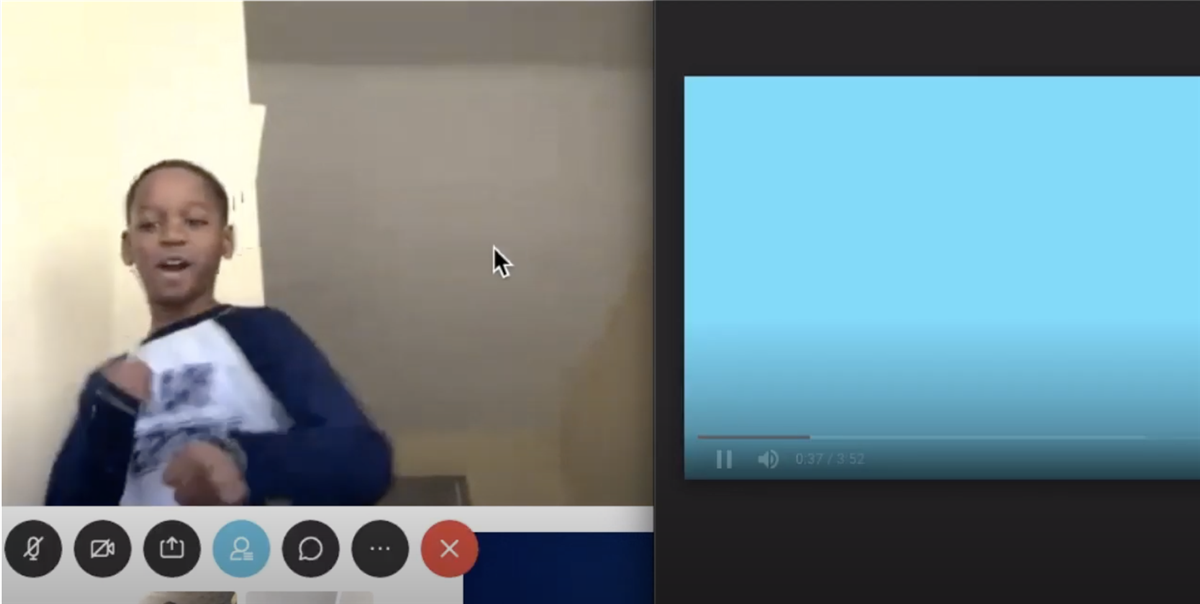 The Eagle Shuffle is so popular that even former students, district administration and LISD Board of Trustees often participate in the weekly tradition. From singing and dancing to student kudos, the Eagle Shuffle brings together the school family.

"Eagle Shuffle is a great way to help grow our school culture," fifth-grade teacher Katryna Swilley said. "The students love competing with other grade levels and receiving brags from teachers. The best part is seeing each grade level's cheer portraying their growth mindset and college-ready attitudes."

With in-person classes halted due to the global pandemic, many at Degan were saddened at the thought of no Eagle Shuffle for the remainder of the school year. Students, parents and staff all reached out to Stuart asking if there was some way to make the Eagle Shuffle happen.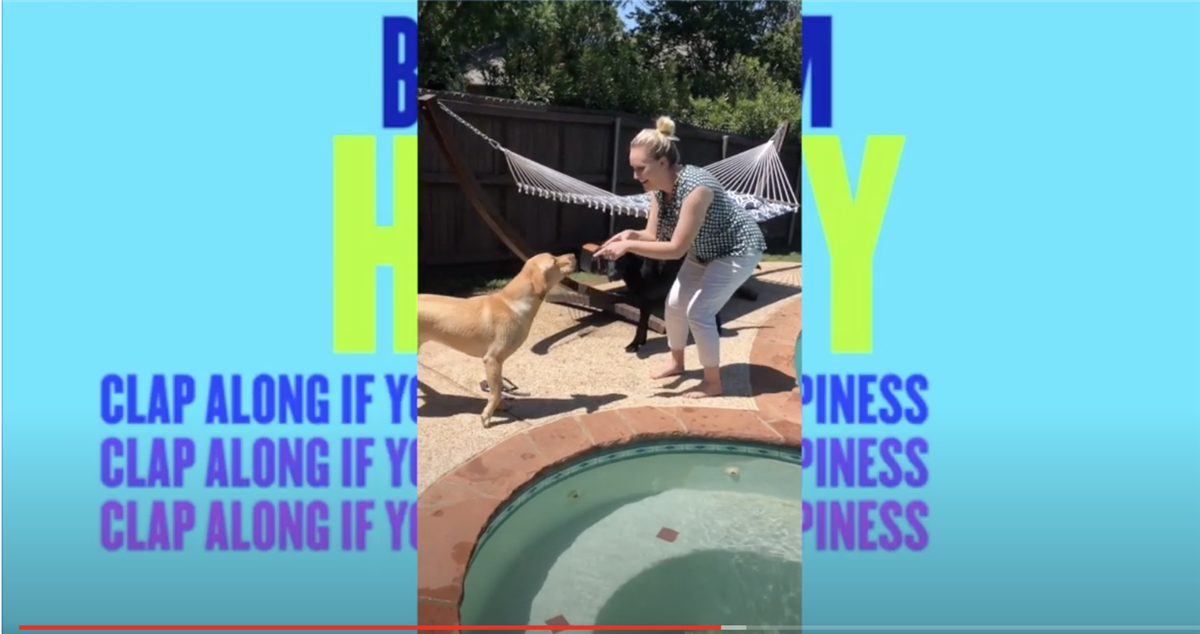 Stuart met with her advisory council to see what needed to be done to bring the Eagle Shuffle to the homes of students and staff, virtually. In mid-April, the Degan family was finally able to reunite through a prerecorded, virtual Eagle Shuffle. Brags, birthdays, song and dance all included.

"While it is not live and we cannot be together, I have had so much positive feedback from students, staff and families," Stuart said. "It just brings a little bit of Degan into people's homes. They may be singing and dancing by themselves, but hearing 'our songs' and participating in our routine is comforting."

The Degan staff agrees.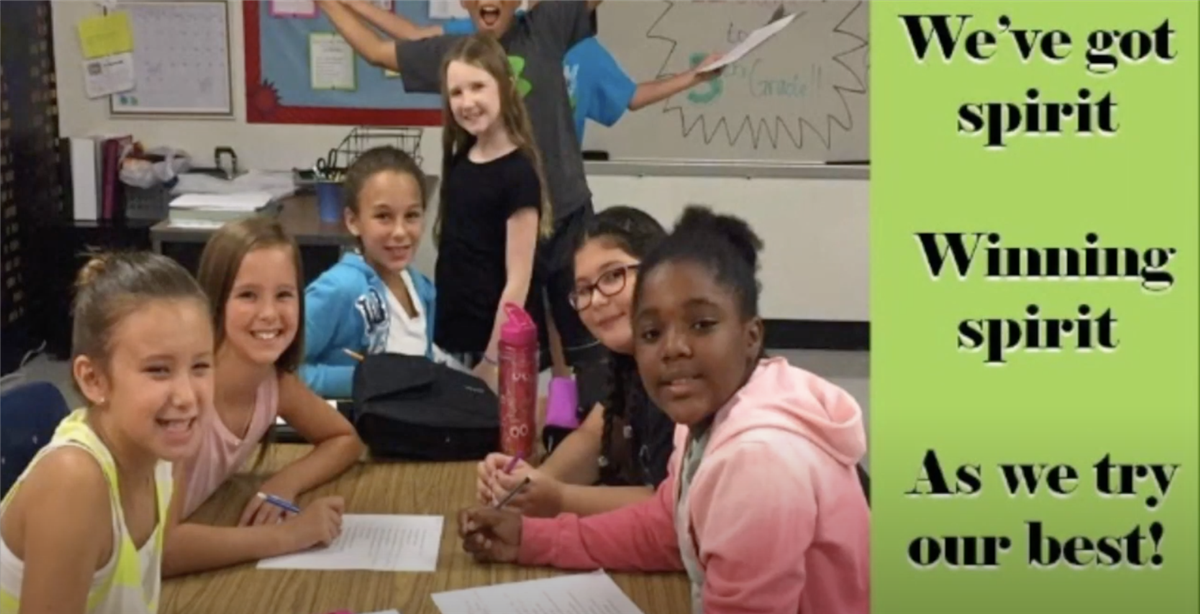 "Eagle Shuffle is our Degan family bonding time," second-grade teacher Mitzi Krueger said. "It is even more important now to keep this safe, secure and familiar tradition going so our students feel and know we're there for them."

Kindergarten teacher Vicki Martinez added, "Shuffle has always been about building relationships and coming together as a school family. Virtual learning has made that even more important, so of course we would Shuffle virtually. It is all about the students."

Even those new to Degan, like the school's Communities in Schools of North Texas coordinator, Amy Johnston, recognize the impact the Eagle Shuffle has on the campus and community.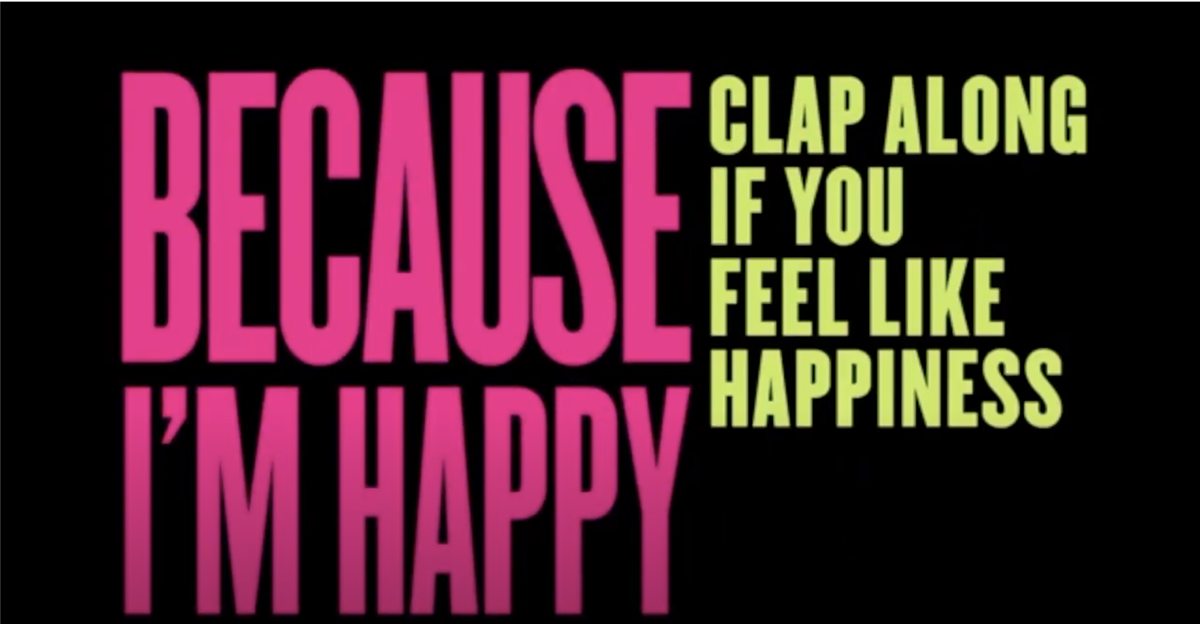 "Eagle Shuffle at Degan is full of joy and a whole lot of love," Johnston said. "Our cafeteria is filled with many people from a variety of backgrounds together in one place, just simply enjoying being one school. Having Eagle Shuffle virtually during a time like this is such a blessing being able to still feel that same joy and love. Our staff and students' spirits are lifted. Our leadership still leads outside of the building through the enthusiasm in their voices and serves as a reminder to us all there is still so much joy in the world."

One thing is certain, the Eagle Shuffle is here to stay no matter the way it's presented. Every week the Degan community can look forward to the Shuffle, with more interactive pieces added to each one. In fact, recently, student voices have been added to the school song and students have also been included in the virtual cheers.

"The staff and the students really get a lift from watching the videos," third-grade teacher Cindy Smith said. "It is formatted just like if we were there doing it in person. Having something remain the same in this time of change is important to everyone."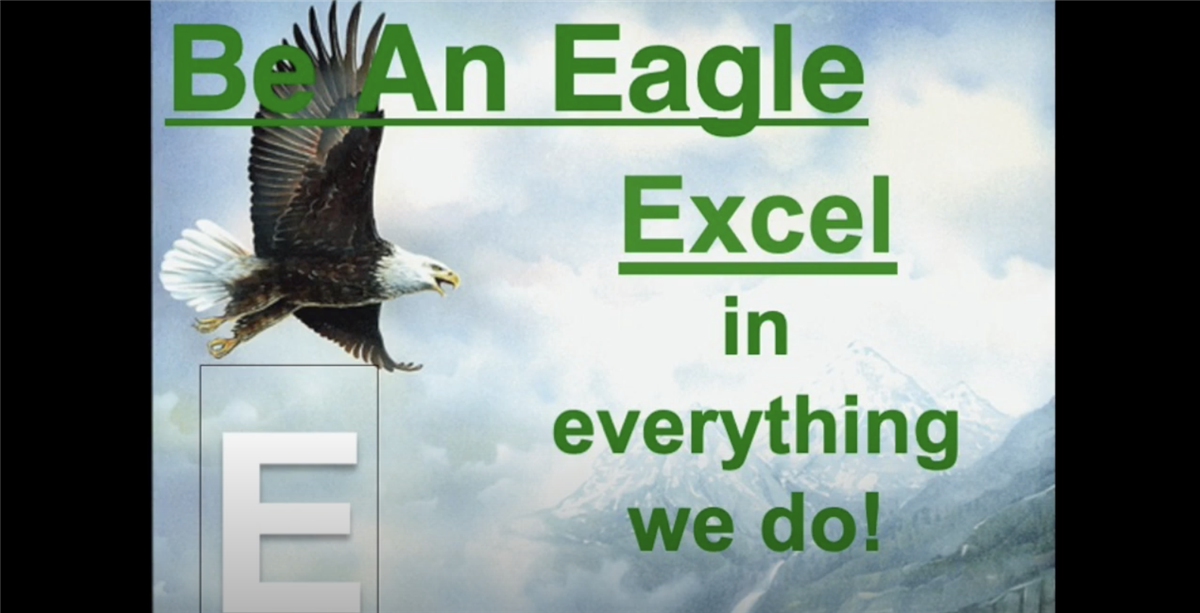 She added, "Every week they get better and better. I am proud to be a part of a school and school district that strives to meet the physical, emotional and educational needs of our families."

Although students and staff won't be able to see each other again face-to-face before the school year ends, through the virtual Eagle Shuffle, they are closer than ever.

"Eagle Shuffle bonds us all together every Friday," second-grade teacher Karen Brody said. "We celebrate our accomplishments, birthdays, our school, and being Degan. This weekly tradition is a feel-good time that gets everyone pumped about all we can do, even in the face of adversity or challenges. Nothing can stop us."


---
Watch a virtual Eagle Shuffle here.

Read more about what the Eagle Shuffle means to Degan below:
"Eagle Shuffle is invaluable to us and our students during this time to keep us connected and truly feeling like we are in this together." -Rebecca Moss, Pre-K


"It is a good, happy, engaging connection to the consistency that Degan offers to students." -Jill Fuller, Nurse


"Eagle Shuffle is something I've always looked forward to. I look forward to them even more now. I miss our staff and kids so much. As an office staff member, who doesn't get to see the kids in WebEx, when they are in the video… it brings me to tears. I miss them so much." -Kelly Casarez, Attendance


"Eagle Shuffle was one of the traditions that helped me make my decision to work at Degan. My kids and I love starting our Friday with Eagle Shuffle and it has been disheartening to know we will not have Shuffle anymore this year. It is exciting to be able to work together and create a remote version of Shuffle. It's one of the best ways to increase morale in this unpredictable situation. My kids and I are so grateful to be able to dance and cheer together." -Michele Papa, Third Grade


"When we first started doing Eagle Shuffle, it was such an amazing sight to watch our students being so excited about singing and doing cheers. More than that, our teachers also got excited. And it has just gotten better through the years. The last two weeks, Shuffle has looked a lot different. But, by maintaining the songs, the cheers, and the brags, it has felt the same. The emotions it brings are still there. And my students have watched it and reached out to tell me that they loved it. It makes my heart happy." -Julie Galloway, Third Grade


"Eagle Shuffle is the best way we can honor our collective achievements, connect with each other, and encourage each other to strive for our goals. The singing, dancing, and cheers celebrate Eagles old and young." -Tanja Gamill, Title I Facilitator


---
Degan Elementary is an elementary school in Lewisville, Texas, serving Pre-K through 5th grade in the Lewisville Independent School District. Follow the Degan Eagles on Facebook and Twitter to see more student learning throughout the school year or visit Best Schools in Texas for more information about joining the Lewisville ISD family.