Return to Headlines
Lewisville Chamber Awards | April 2023
Coyote Ridge Elementary students Kayla Leandro D'Oliveira and Levi Vaquera, teacher Samantha Ballinger, and the school were all recognized by the Lewisville Chamber of Commerce at the Chamber's April luncheon.
Teacher of the Month - Samantha Ballinger
Mrs. Ballinger is a 4th grade English Language Arts and Social Studies teacher at Coyote Ridge Elementary. This is her 13th year in education, and she has experience teaching US History, preschool, computers/technology, and 5th grade. She earned her Master of Education degree from Texas A&M focusing on Curriculum and Instruction and Multicultural Education. She has been married to her husband, Tom, for 22 years, and they have two daughters, Katelin and Keira, along with a labradoodle named Kali. Mrs. Ballinger comes from a long line of educators – her own mom was a teacher.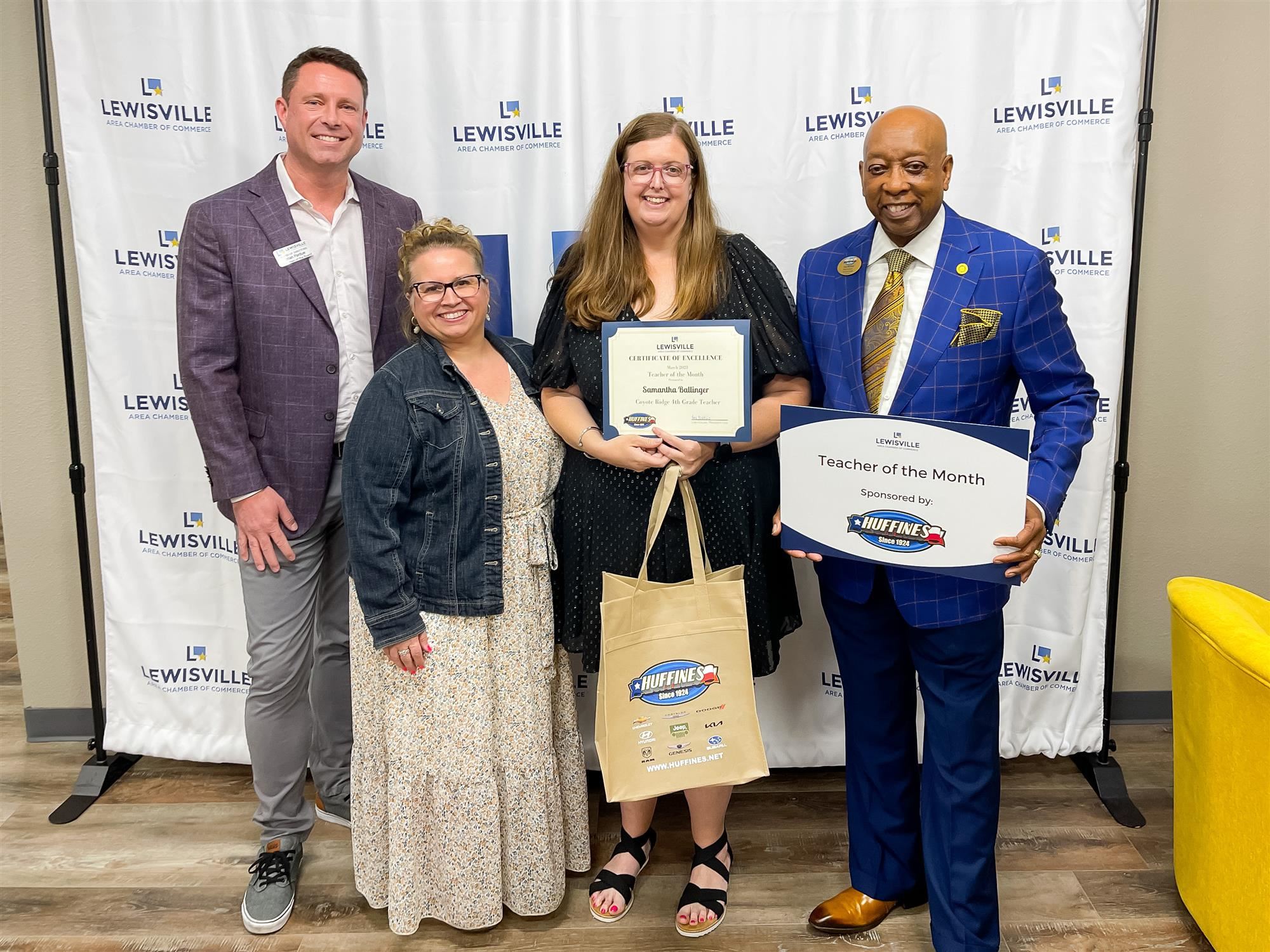 Student of the Month - Levi Vaquera
Levi Vaquera is a 5th grader who has been a student at Coyote Ridge since Kindergarten. He loves to work on engineering in his free time, finding his parents' old devices and trying to fix them. He's so honored to be a STEM leader who will teach kids how to code LEGO robots during the school's Family STEM Night! If he could meet anyone from any time, it would be George Washington because he helped create the Constitution and was dyslexic, just like Levi. He loves to joke with his brother and sister, and he looks up to his dad most of all. His dad was deployed in the Army and got to work with electronics, fly airplanes, and is a hero!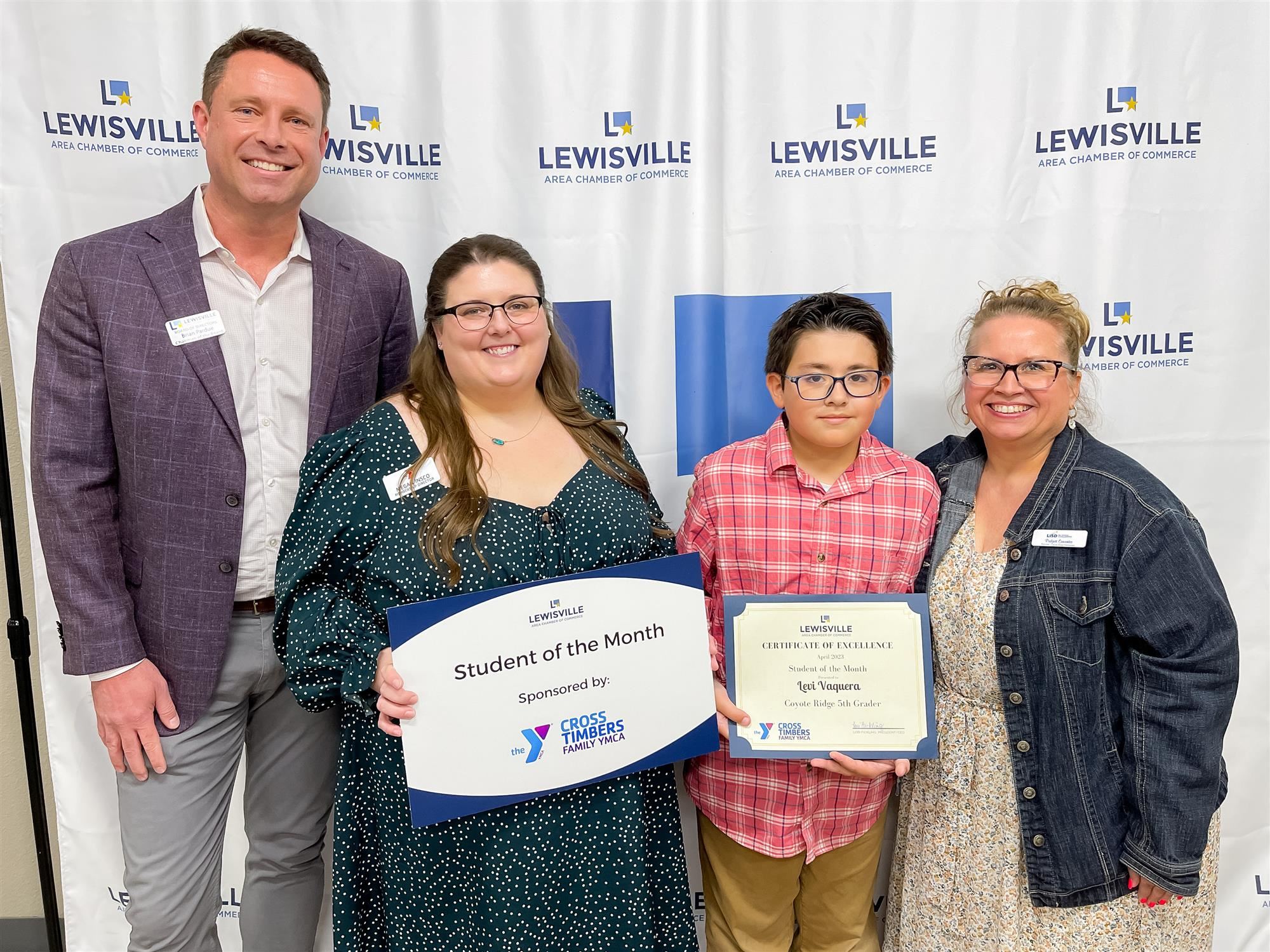 Exceptional Student of the Month - Kayla Leandro D'Oliveira
Kayla is a 5th grader who has been a student at Coyote Ridge since 1st grade. She is a happy girl who enjoys school and loves interactions with people all around her. She works so hard on her goals and has made amazing progress during her time. Kayla showed her grit when she began walking independently this year! Kayla is a perfect example of a student who grows and achieves success through her program. All her progress is due to her determination and a strong partnership between her teachers, service providers, and her parents. Coyote Ridge is so proud of Kayla and her accomplishments!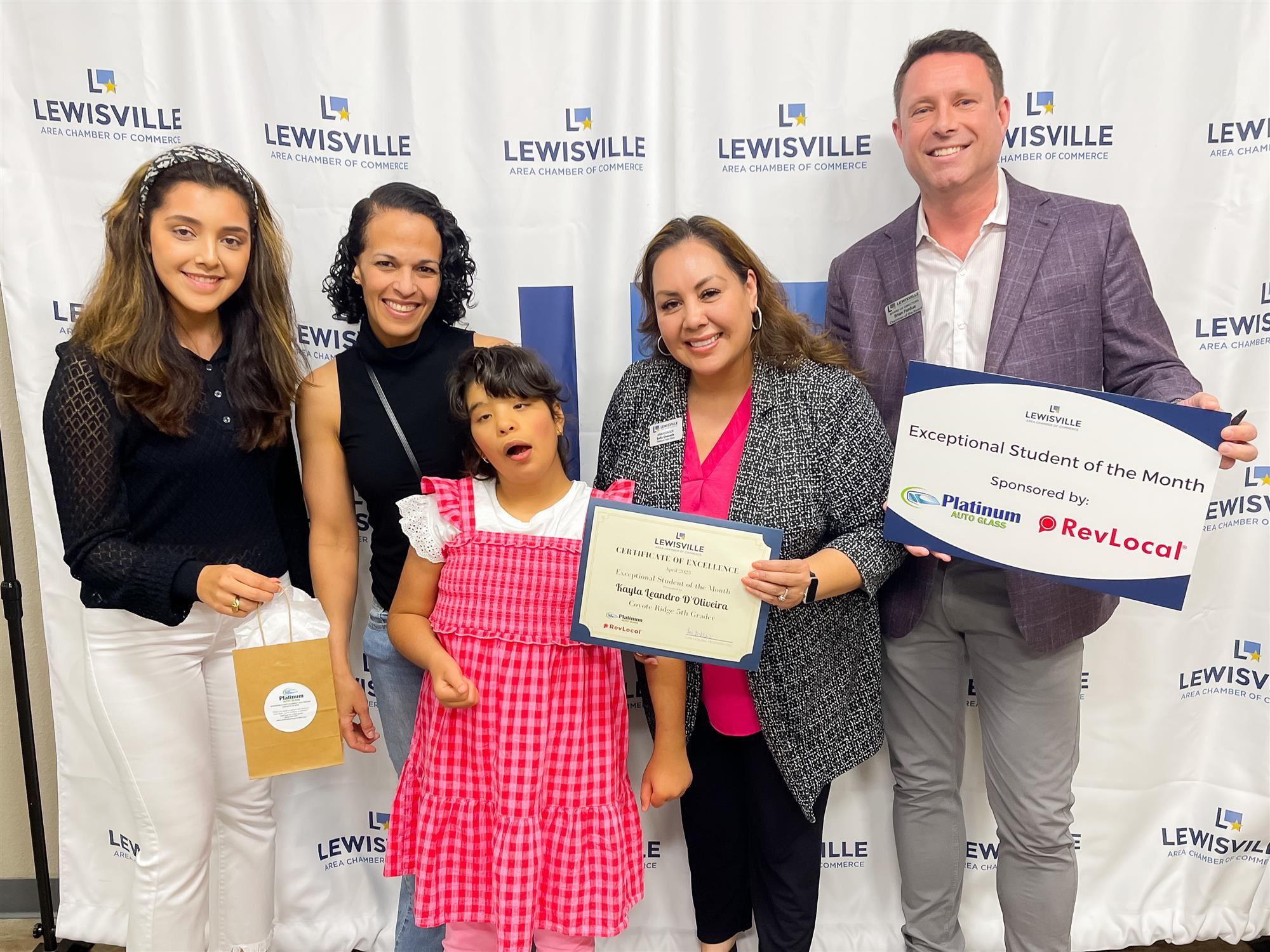 School of the Month – Coyote Ridge Elementary
At Coyote Ridge, we enjoy serving the children and families of Lewisville and Carrollton and take great pride in the diversity of our amazing school! Currently, we have over thirty different languages represented and embrace all our enriching cultures represented. We pride ourselves on developing students as leaders, engaging the school in The Leader in Me program and The 7 Habits of Happy Kids based on the work of Stephen Covey. Our Coyotes experience personal leadership as a practice in being accountable for actions, attitudes, and talents that contribute to their successes, and all participate in personal and professional goal setting and tracking progress. Students help lead their own student/parent/teacher conferences and take leadership roles in presenting and sharing during many special family events, such as International Culture Week, Literacy Night, and STEM Night. Coyote Ridge is an amazing community of learners and leaders!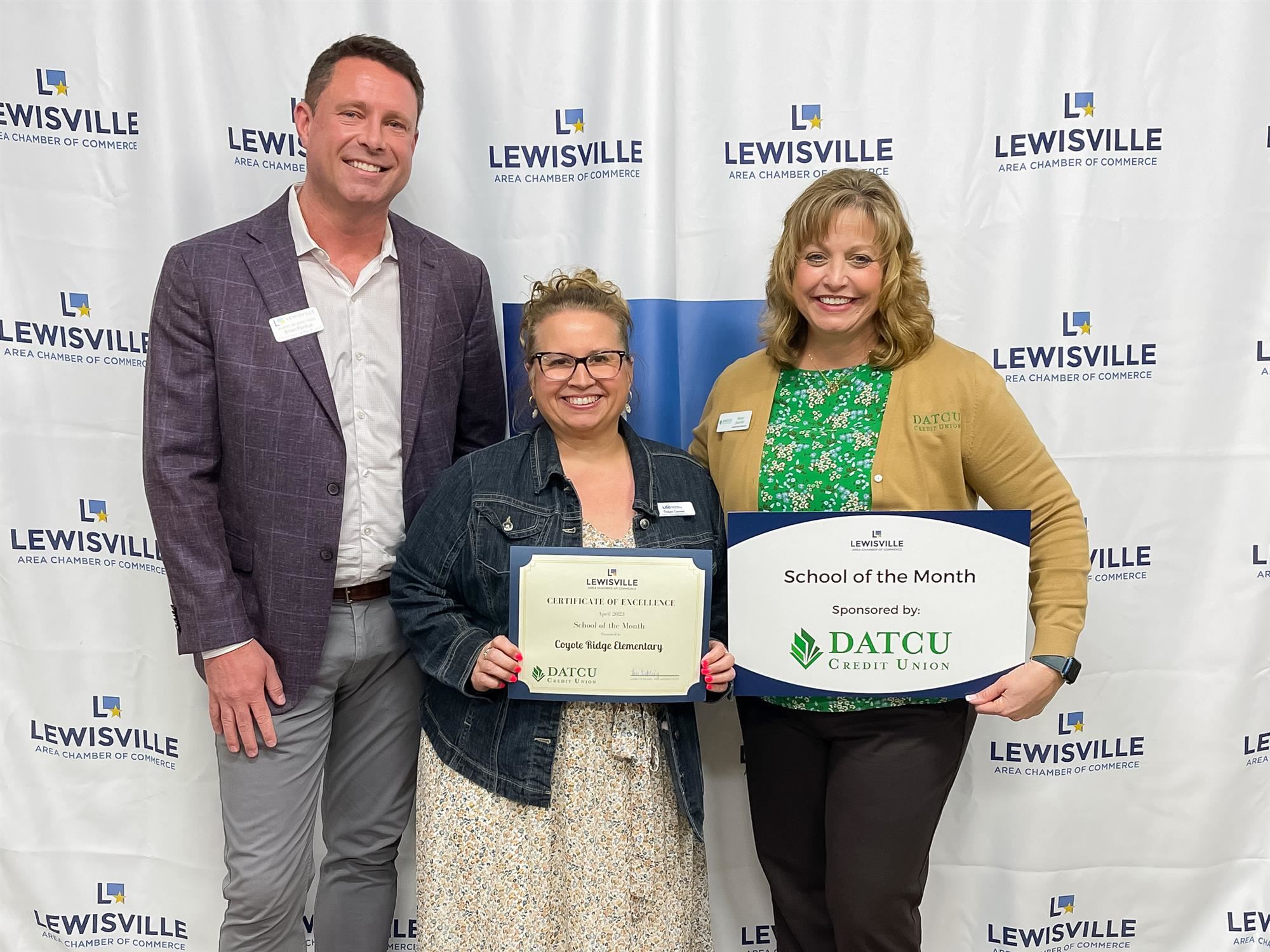 ---
Coyote Ridge Elementary is a Carrollton, Texas elementary school serving Pre-Kindergarten through 5th-grade students in the Lewisville Independent School District. Coyote Ridge feeds into the Hebron High School attendance zone. Follow Coyote Ridge on Facebook and Twitter to see more student experiences throughout the school year. Join the Lewisville ISD family by enrolling today, or visit Best Schools in Texas to learn more.