Return to Headlines
Hispanic Heritage on Display at Coyote Ridge Elementary
National Hispanic Heritage Month comes to a close this week, but students at Coyote Ridge Elementary have spent the entire month learning about the culture and contributions of Hispanic and Latino Americans, thanks to the help of Library Media Specialist Veronica Hernandez.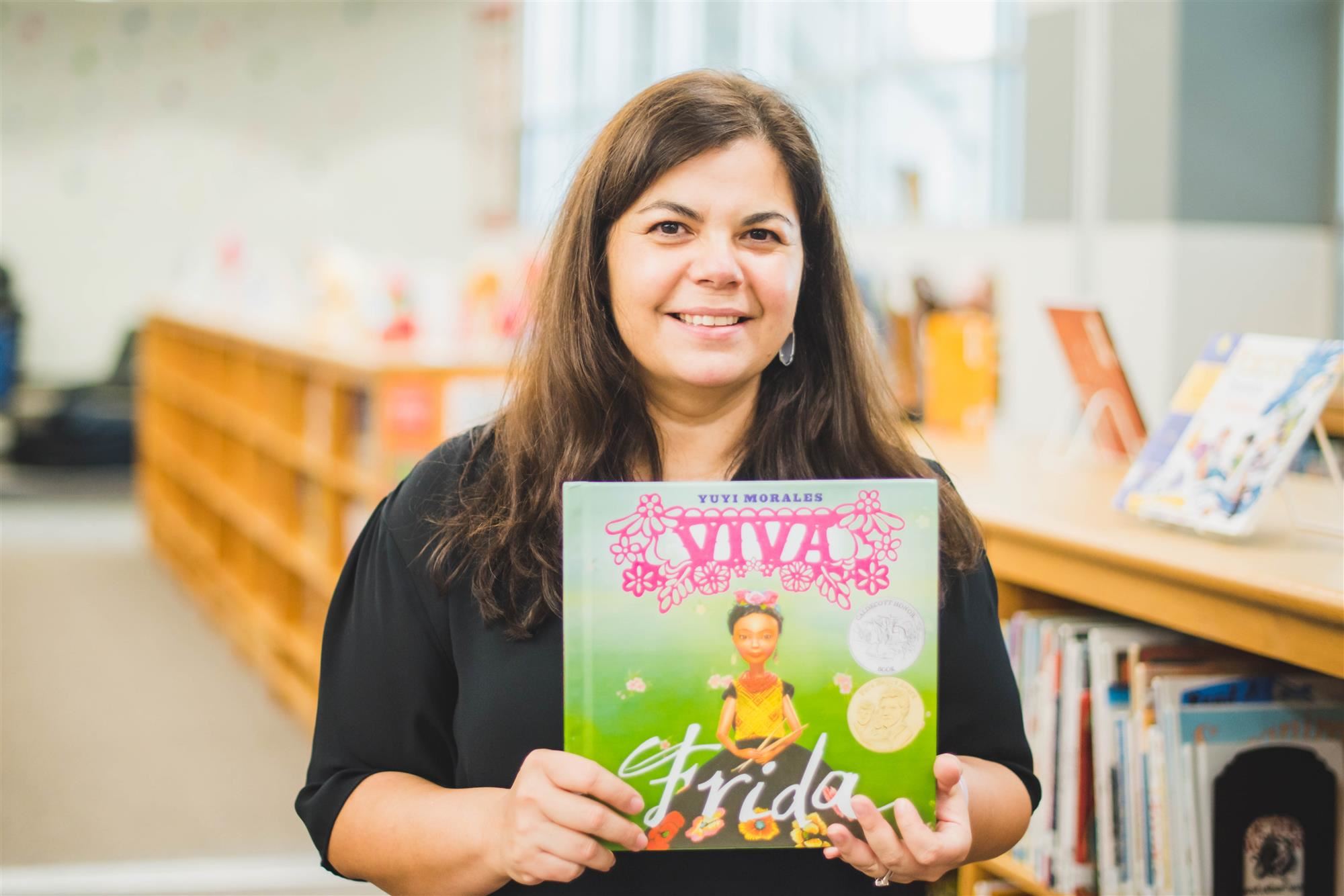 "Along with the Art Teacher, Ms. Rios, we first created a hallway display," Hernandez said. "She was able to give some artwork from last year and kids can see some of their creations as they walk by."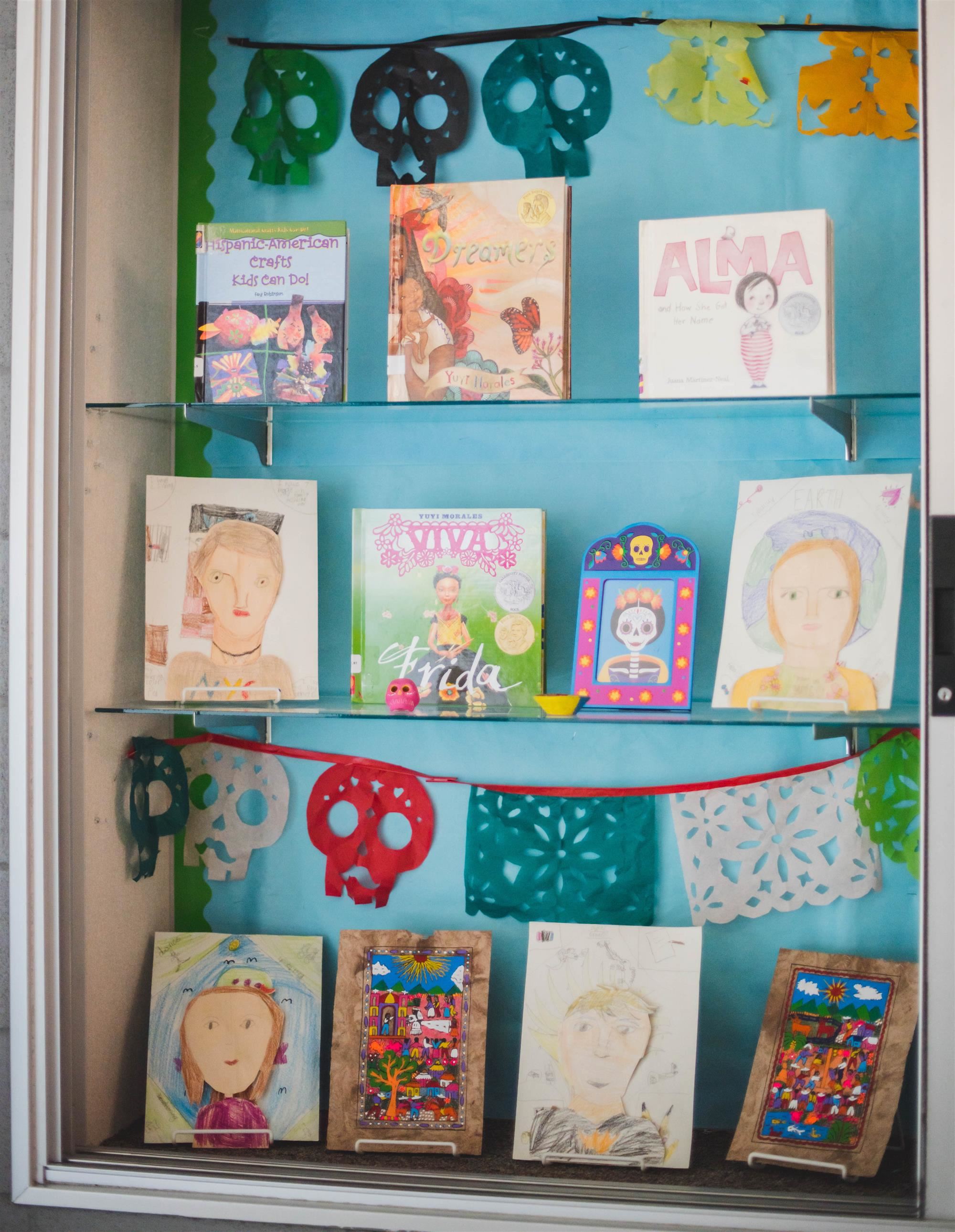 Beside the student art is a large drawing by Mexican-American author and illustrator Duncan Tonatiuh.
Last year, Tonatiuh visited and presented at another Lewisville ISD campus, Lewisville Elementary, and Hernandez kept the illustration to share when she moved to Coyote Ridge.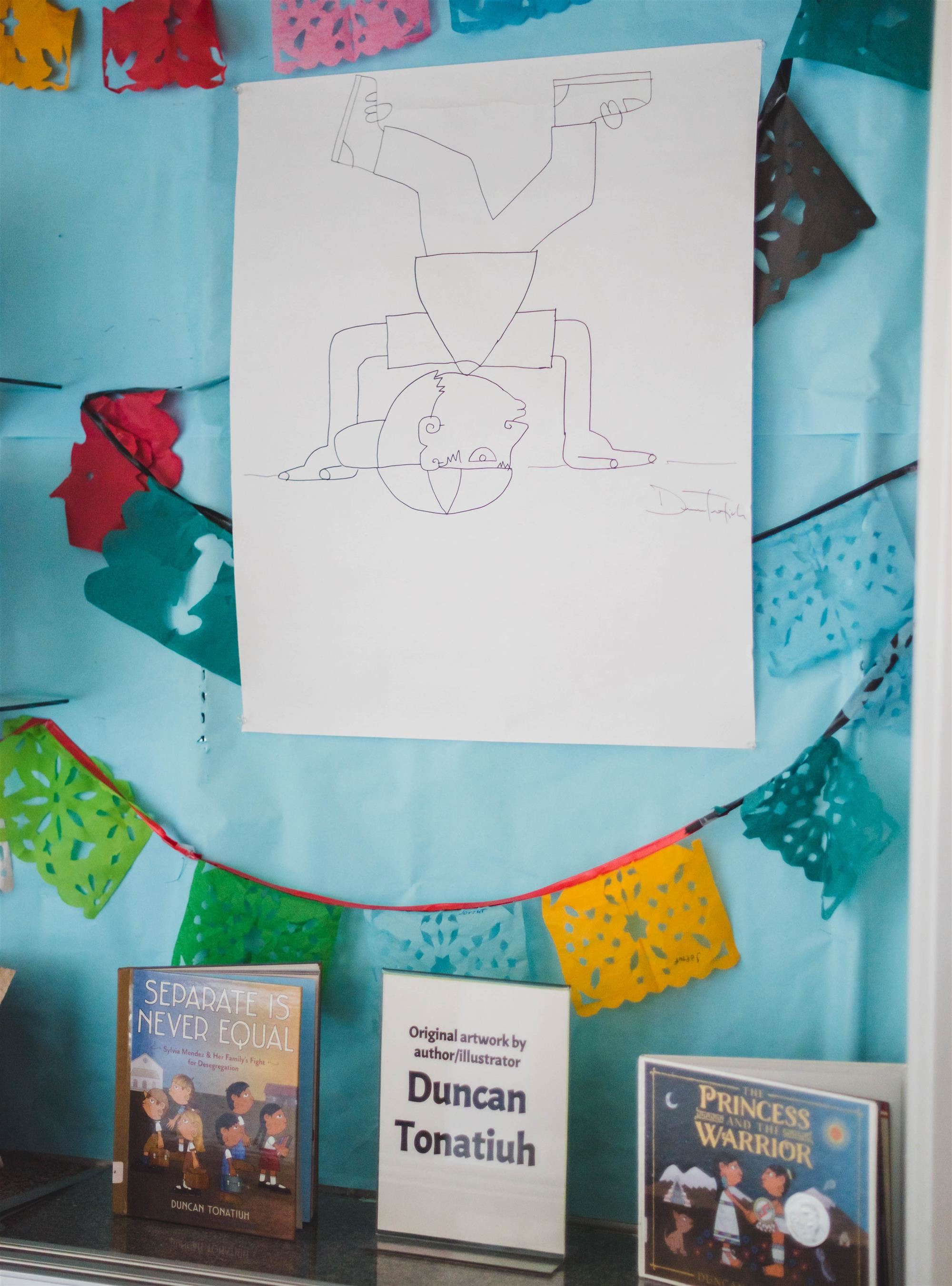 This year's display also serves as an exhibit of books by other Latino authors such as "Viva Frida" by Yumi Morales, "Alma and How She Got Her Name" by Juana Martinez-Neal and "Dreamers" by Yuyi Morales.
Since students aren't currently able to gather in the library given certain health and safety protocols, Hernandez has been bringing Hispanic Heritage Month literacy to her students, dropping in on classrooms in the building, as well as reading books to virtual classes.
Online, Hernandez provides informational videos on different books for "Book Talk Thursdays" and "First Chapter Fridays." This past month, each one was dedicated to highlight Hispanic and Latino authors.
From the morning announcements that include weekly special segments about famous Latino Americans (such as those serving NASA and familiar names like Lin Manuel Miranda and Selena Gomez), to online interactive activities, Coyote Ridge students have been challenged to learn more about extraordinary people, how to say words in Spanish and how to make artwork like Papel Picado, a traditional Mexican craft made by cutting colorful paper.
Commemorating special cultural days is part of a long-standing tradition at Coyote Ridge, one that will continue long past October.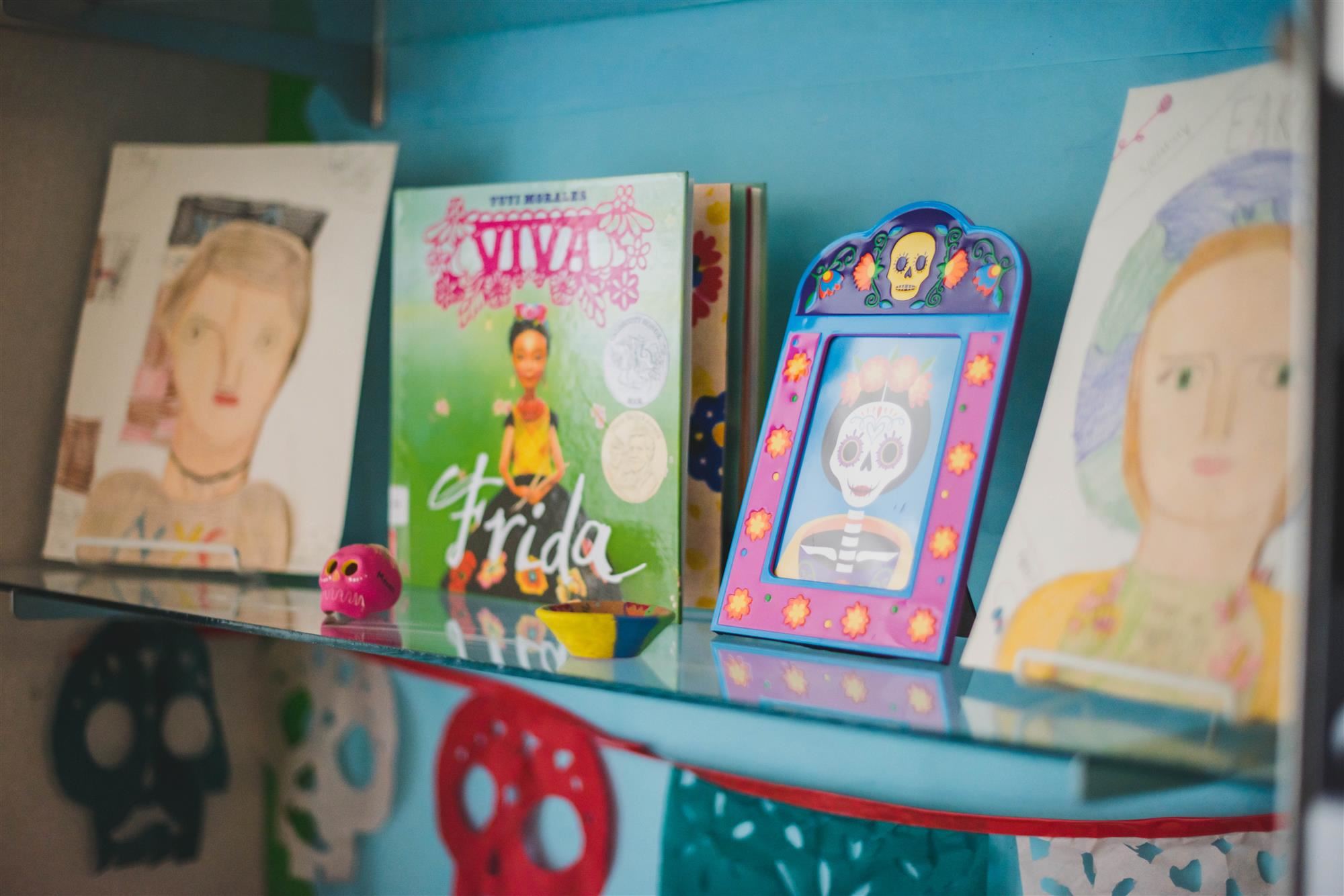 "We want to celebrate the whole year," Hernandez said. "I want to make sure the library is a reflection of our students and our community. It's so important that our students see themselves and the cultures they coexist with represented in books."
By highlighting diverse authors, illustrations and texts, Hernandez hopes to bring her students both a window into different cultures as well as a mirror to reflect their own unique heritages.
"The overall goal is to provide a place where students feel like they belong," Hernandez said. "They belong because Ms. Hernandez sees them."
---
Coyote Ridge Elementary is a Carrollton, Texas elementary school in the Lewisville Independent School District. Follow Coyote Ridge Elementary on Facebook and Twitter to see more student experiences throughout the school year or visit Best Schools in Texas for more information about joining the Lewisville ISD family.