Return to Headlines
International Cultural Day Shines Bright at Coyote Ridge Elementary
More than 10 years ago, Coyote Ridge Elementary Counselor Stephanie Moore felt a need to showcase the campus' unique diversity, evident in nearly 20 different languages spoken by students. Fast forward to 2020 and the International Cultural Day is still going – and stronger than ever.
Throughout the entire day on Jan. 30, more than 30 students presented information about 25 different countries in the CRE gym. The entire school – grade-by-grade – made their way around the court to see the displays, sample the food and hear about the different cultures of their schoolmates. They rotated when they heard the ring of the gong at center court. Parents were even involved in some of the presentations, as well as the learning.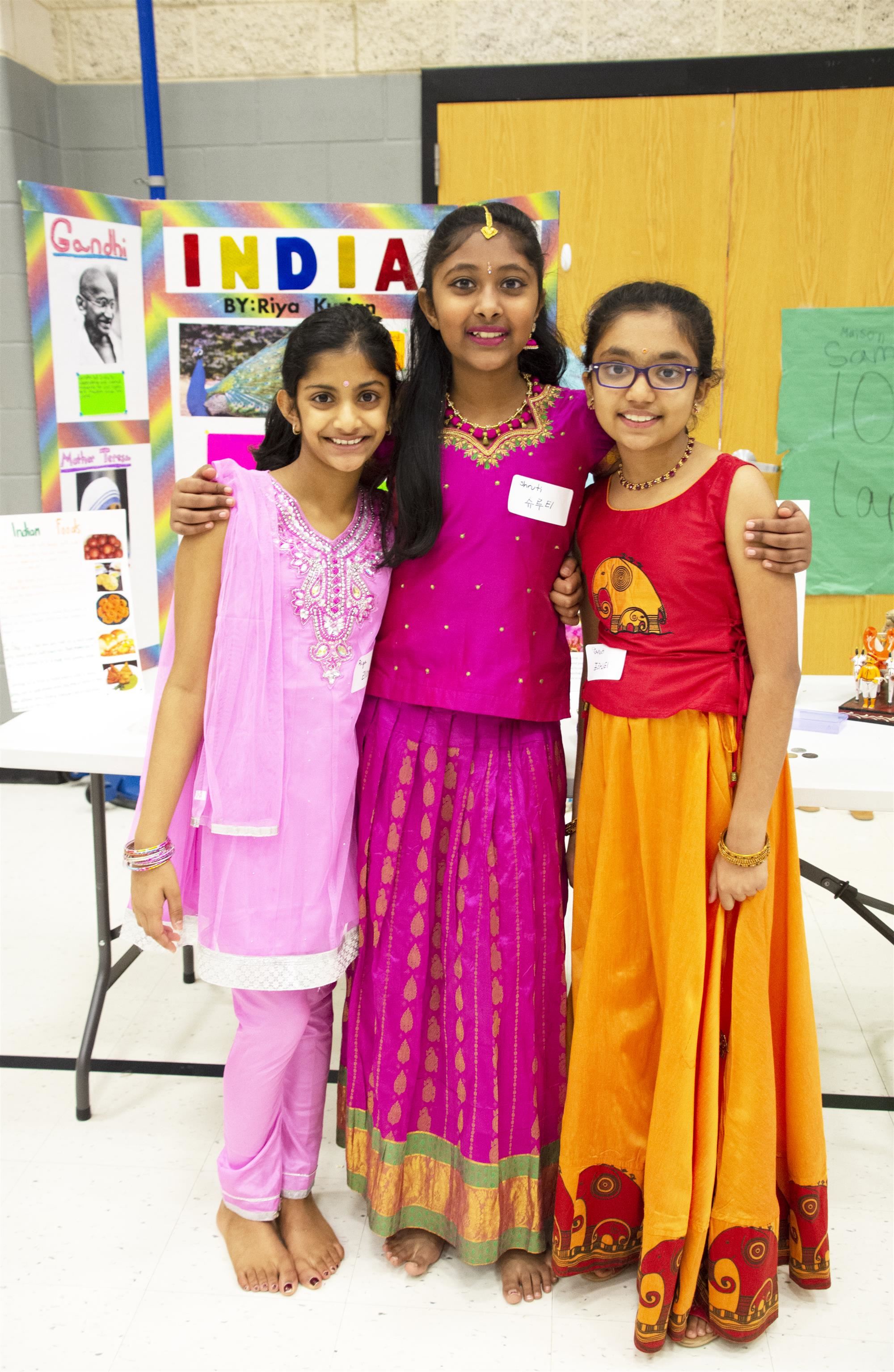 For Moore, seeing the event in motion still makes her smile after all these years.
"I felt like it was important to start International Cultural Day at Coyote Ridge Elementary because our campus is so unique in diversity," Moore said. "We have so many different cultures. I wanted to have an event that brought those cultures together and showcased each one of them. It makes my heart sing to see the students present, because of how much they know about their culture and how proudly they tell others about it."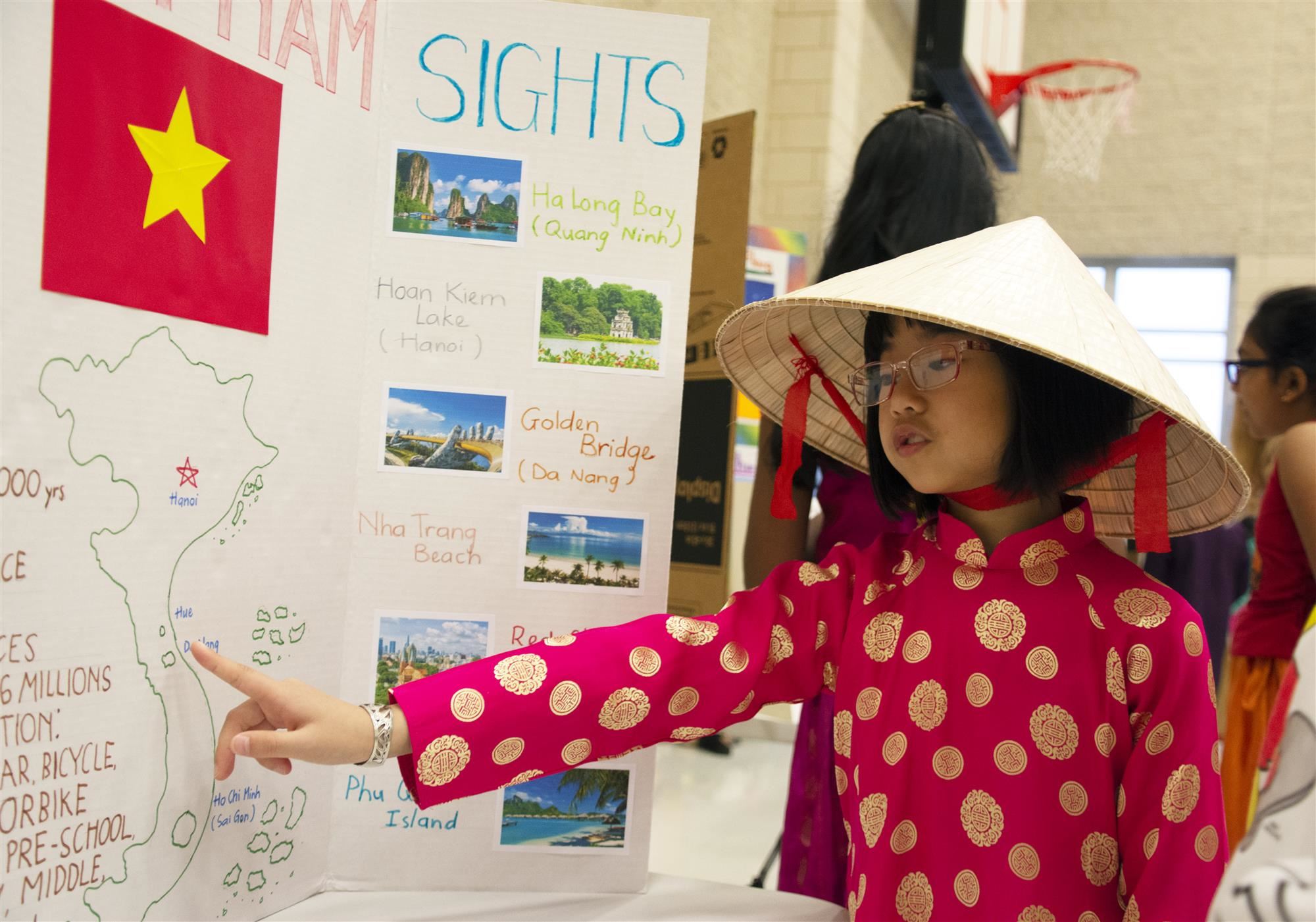 While the students do indeed enjoy the event, they also realize the importance of it.
"International Cultural Day is really important because students get to learn about other cultures they may not be a part of or even know about," fifth grader Aleeza Lakhani said.
Added fifth grader Deuce Joyner: "It allows students to enjoy different cultures and see how people live and who is important to them. This makes it less likely to stereotype classmates."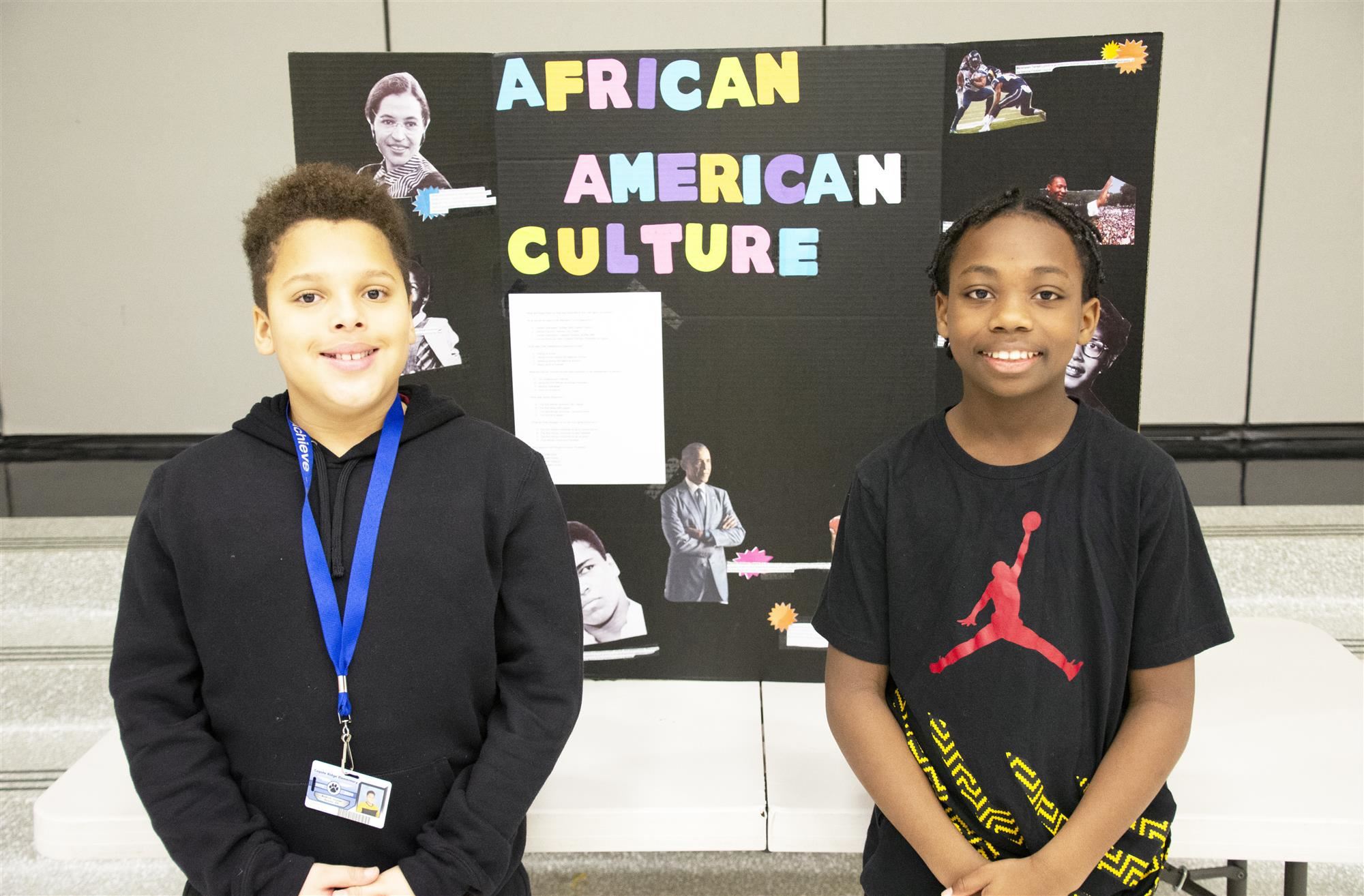 The presenters range from second graders to fifth graders. Their favorite part? That's easy. It's teaching some of the youngest students in the school.
"I love presenting, especially in front of the younger students because they are so fascinated and really enjoy it," Lakhani said.
Added Joyner: "I love that kindergarteners are able to learn about different cultures at such a young age – the look of amazement on their faces is the best."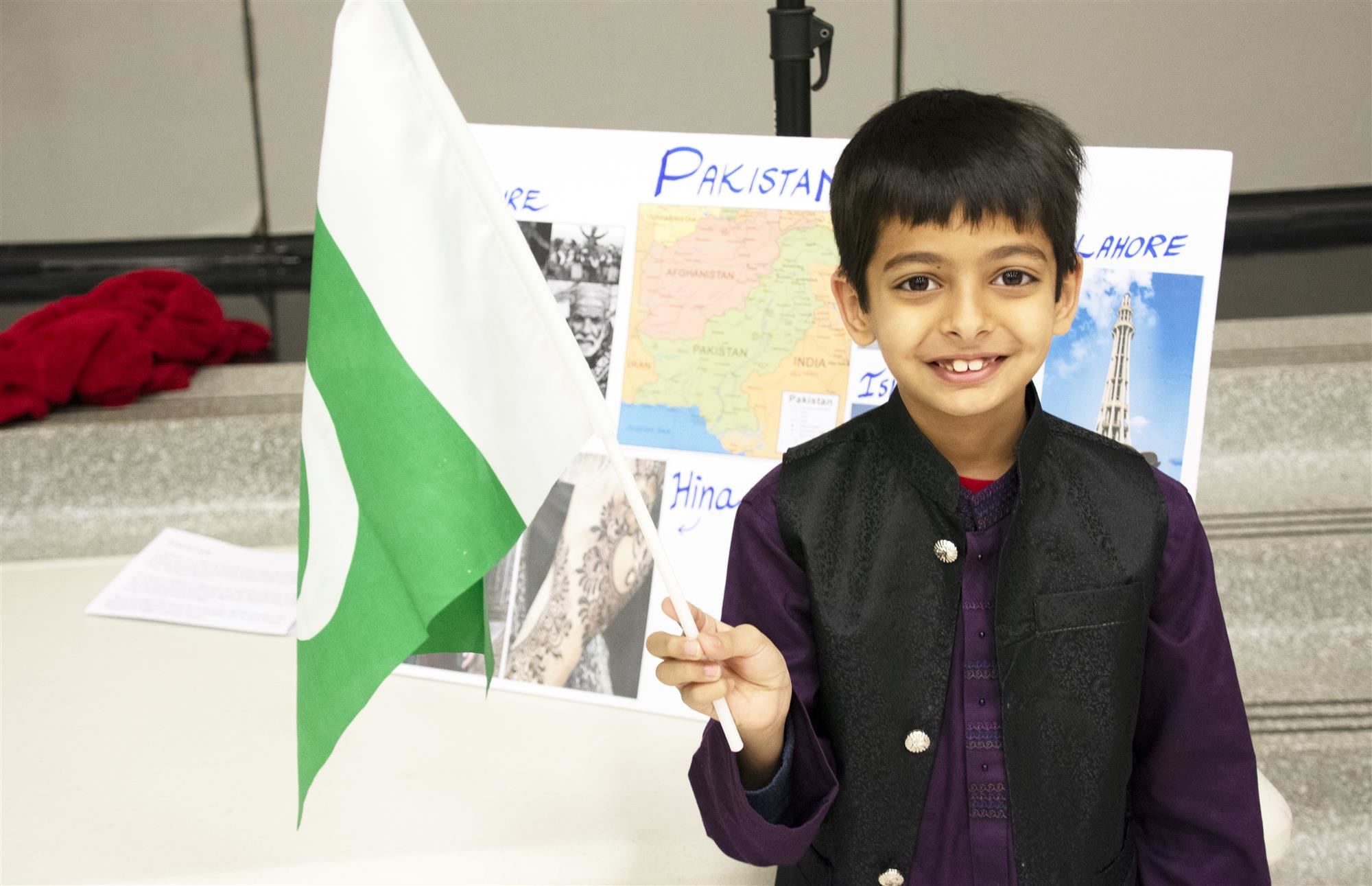 It is a day circled on the calendar by everyone involved with CRE.
"International Cultural Day is one of our favorite events of the year," CRE Principal Padgett Cervantes said. "I am so proud of our students who consistently rise up to the challenge of presenting what they believe makes their culture special and what makes them proud. It is exciting to see the connections being built through common values. I love this tradition and am grateful to Mrs. Moore for leading the way for this special day!"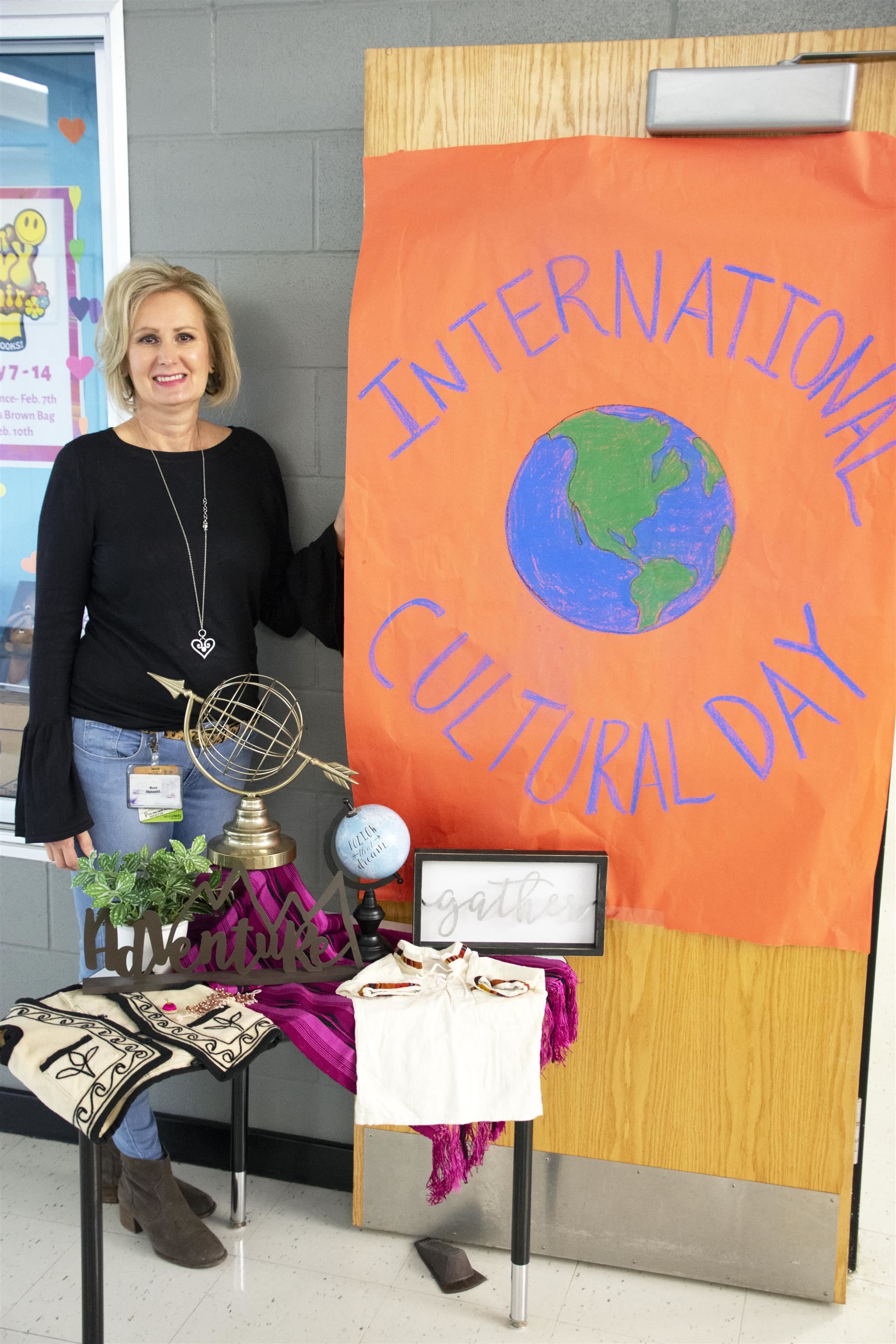 To see a photo gallery, click here. To watch a video recap, click here.