Return to Headlines
Lewisville Chamber Educator of the Year | 2020-2021
Mill Street Elementary's Dierdre Tinker was named 2020 Educator of the Year by the Lewisville Area Chamber of Commerce during its "City Lights" Awards Gala on Friday, May 14 at Wayne Ferguson Plaza in Lewisville, Texas.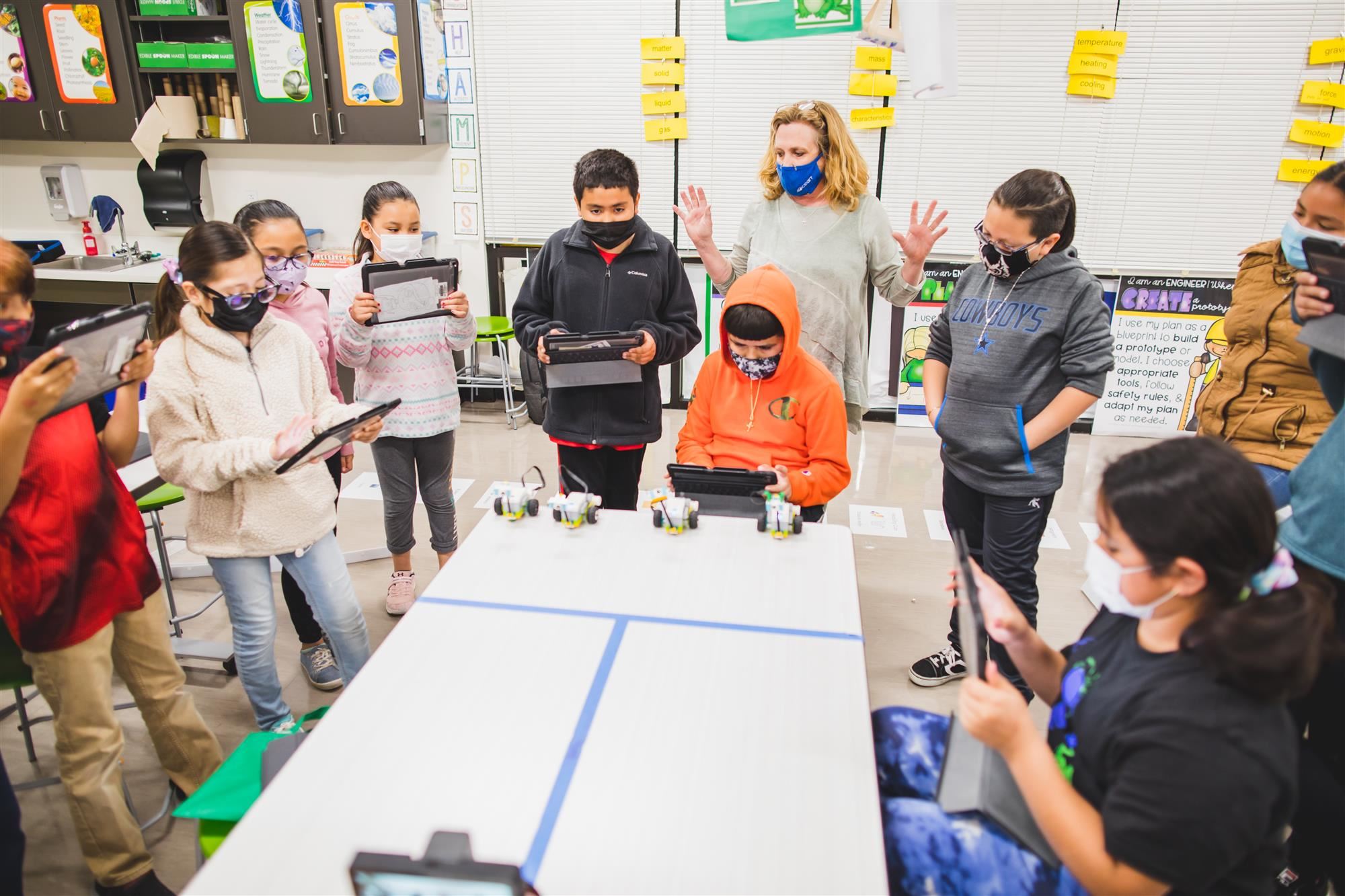 Tinker, who teaches Science, Technology, Engineering and Math (STEM), was selected as the winner by Chamber representatives. The prestigious award, which is in its seventh year and sponsored by CoServ, honors a teacher who consistently goes above and beyond regular duties to truly make an impact on their school, Lewisville ISD (LISD), and the community.
CoServ's Community Support Specialist Julie Willis made the formal announcement along with Chamber Board Chair Fred Whitfield and Emcee/City of Lewisville Mayor T.J. Gilmore. Tinker was presented with a commemorative trophy.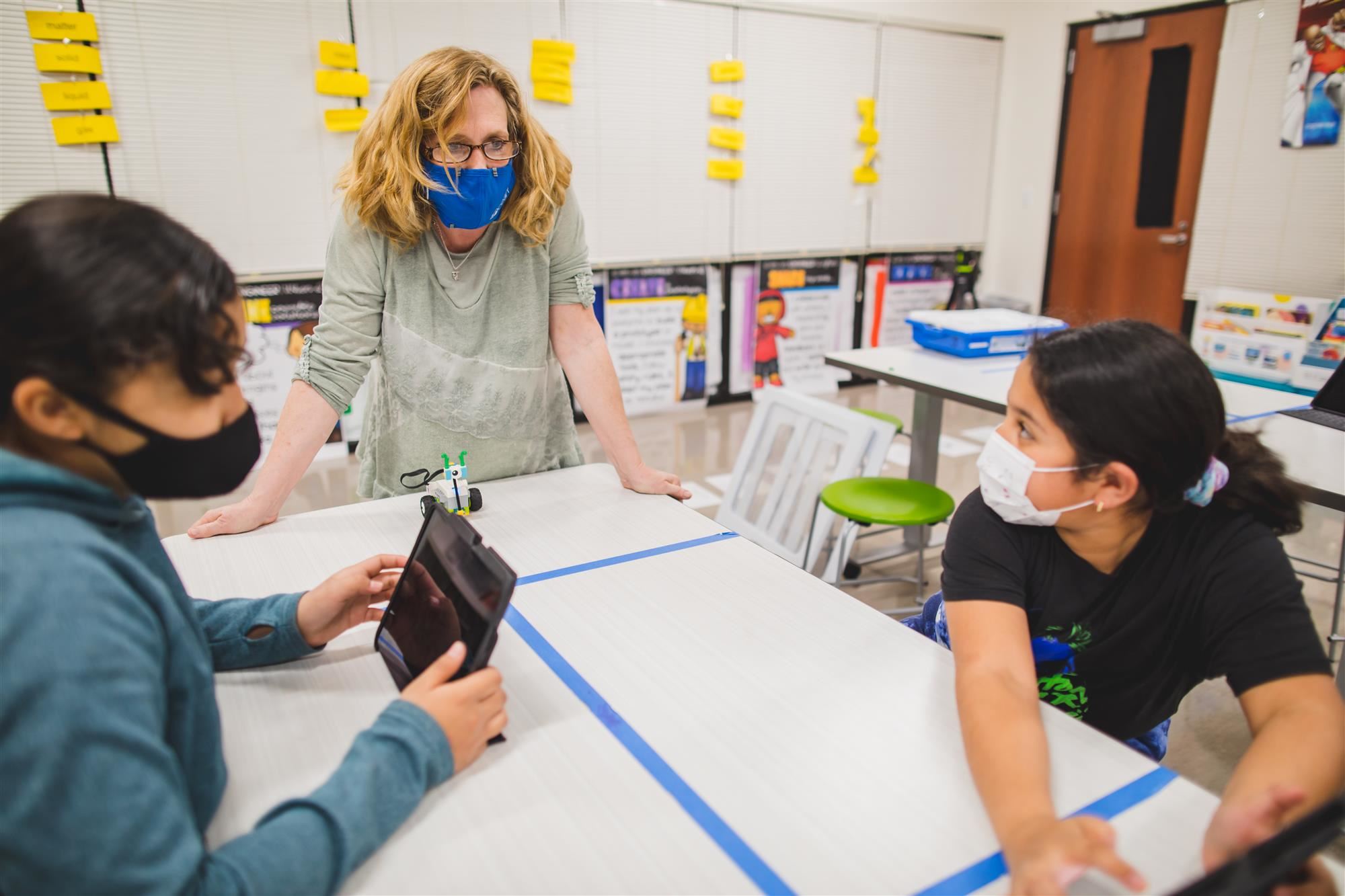 "Thank you to the Lewisville Chamber of Commerce and CoServe for recognizing and supporting educators across the community," Tinker said. "I am honored to represent this diligent and resilient group of people. Together, we're envisioning a world that works for everyone as we all work toward that reality."
Tinker has taught in LISD for 12 years, currently teaching STEM at Mill Street Elementary in Lewisville. She taught kindergarten, 1st grade, science discovery and STEM at Central Elementary.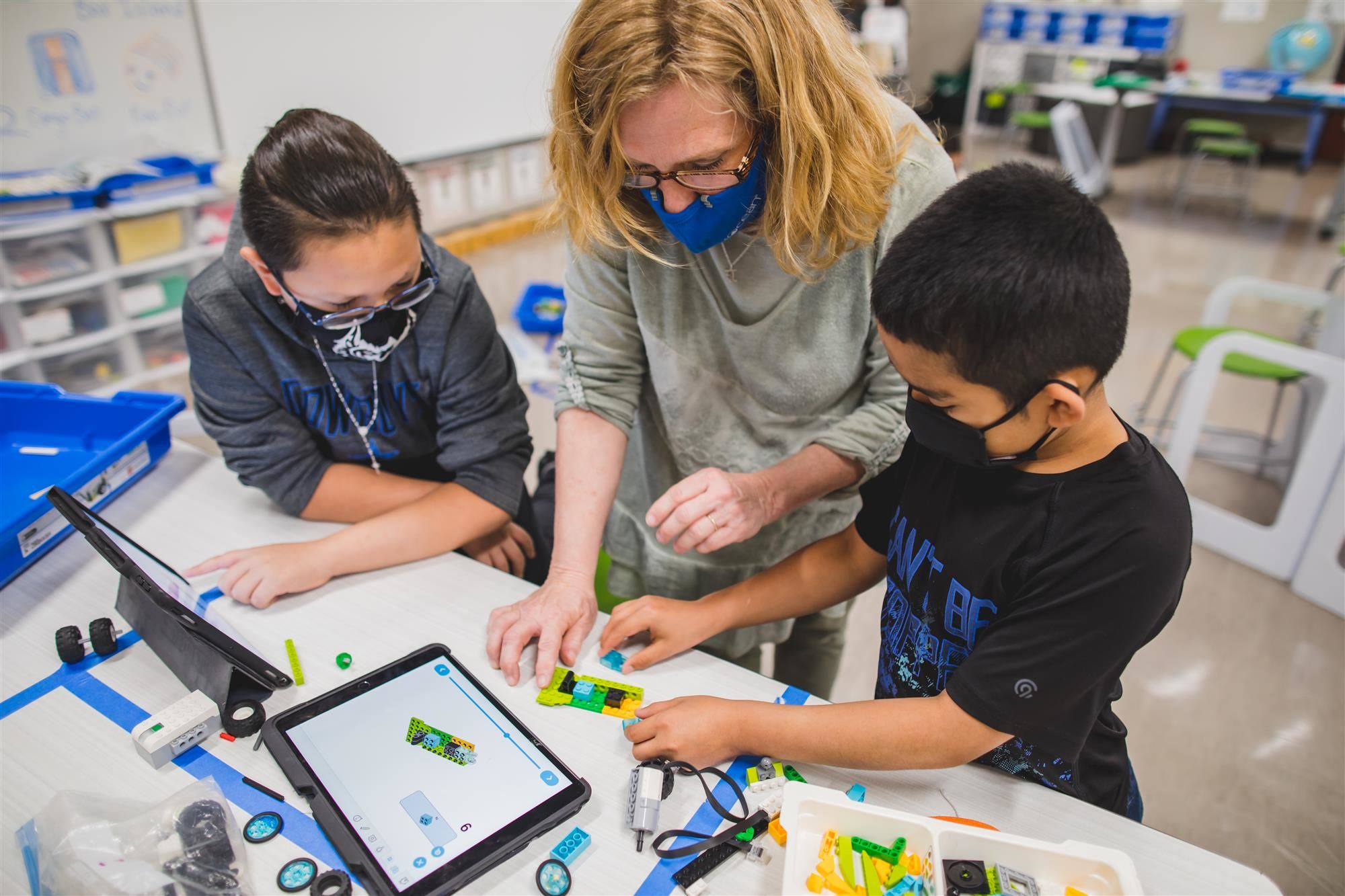 "We are so excited and proud of Mrs. Tinker for being named the Lewisville Chamber's 2020 Educator of the Year," Mill Street Elementary Principal Deborah Bailey said. "Mrs. Tinker is Mill Street. When you think of our school, you think of Mrs. Tinker. She's just an integral part of what we do and who we are. It's so fun to be in her class and see the kids' excitement and love for discovery."

Tinker is Mill Street's current Teacher of the Year and was one of five finalists across the Lewisville ISD for the district's Elementary Teacher of the Year honor. To learn more about Tinker and her classroom, watch her LISD Teacher of the Year Finalist Highlight Video on LISD's Facebook Page here.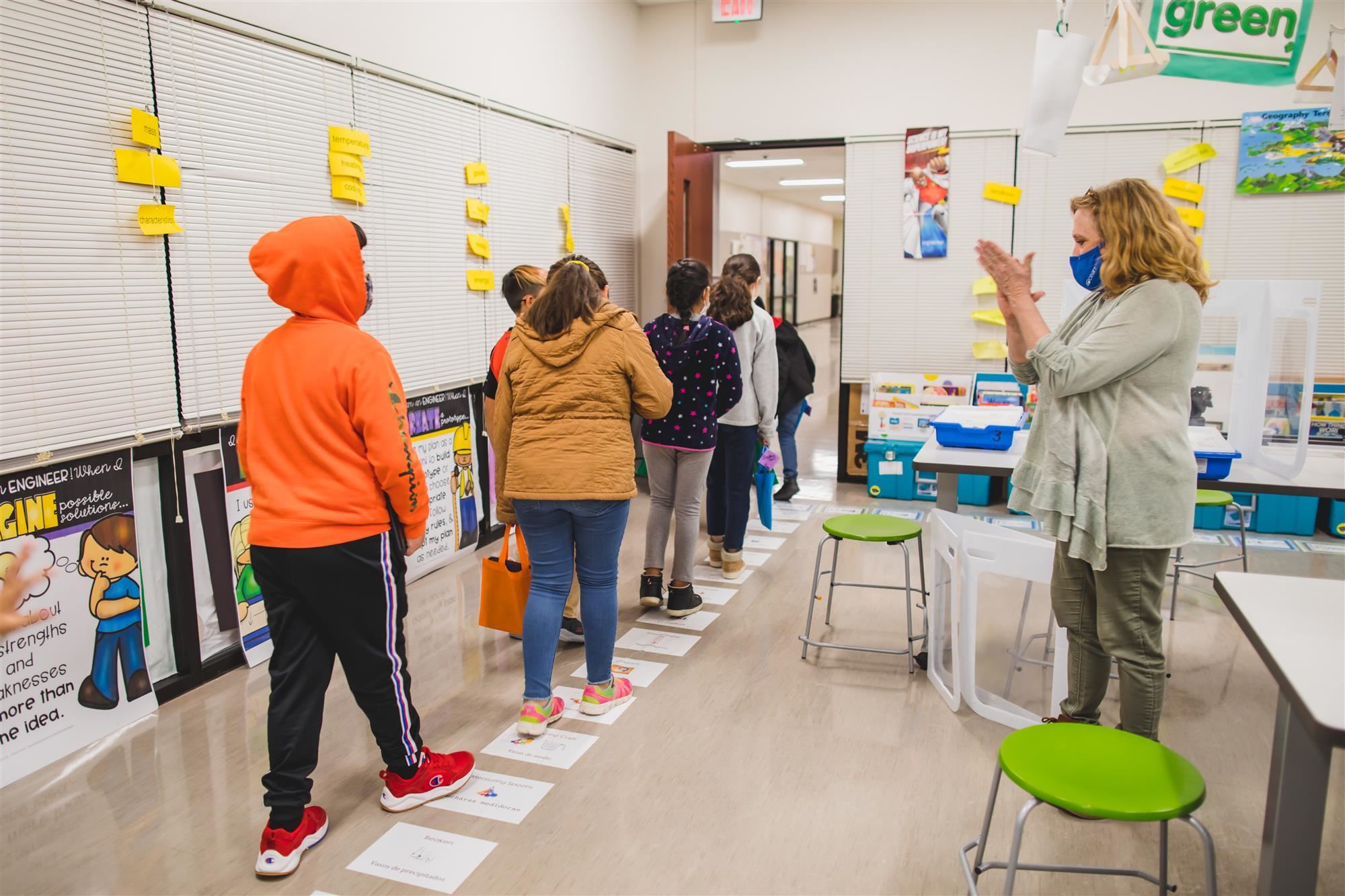 While working as a paraprofessional at Lillie J. Jackson Early Childhood Center, Tinker earned her Bachelor of Arts and Science Degree from the University of North Texas with Early Childhood-6th and English as a Second Language (ESL) education certifications.

Tinker joins LHS Harmon's Carolyn Pedrazine (2019), Degan Elementary's Ami Malvo (2018), Technology, Exploration and Career Center-East's Stan Feighny (2017), Lewisville High School's Grant Wilhite (2016), DMS' Karen Bradford (2015) and Central Elementary's Ale Babino (2014) as winners of the Chamber's top educator award.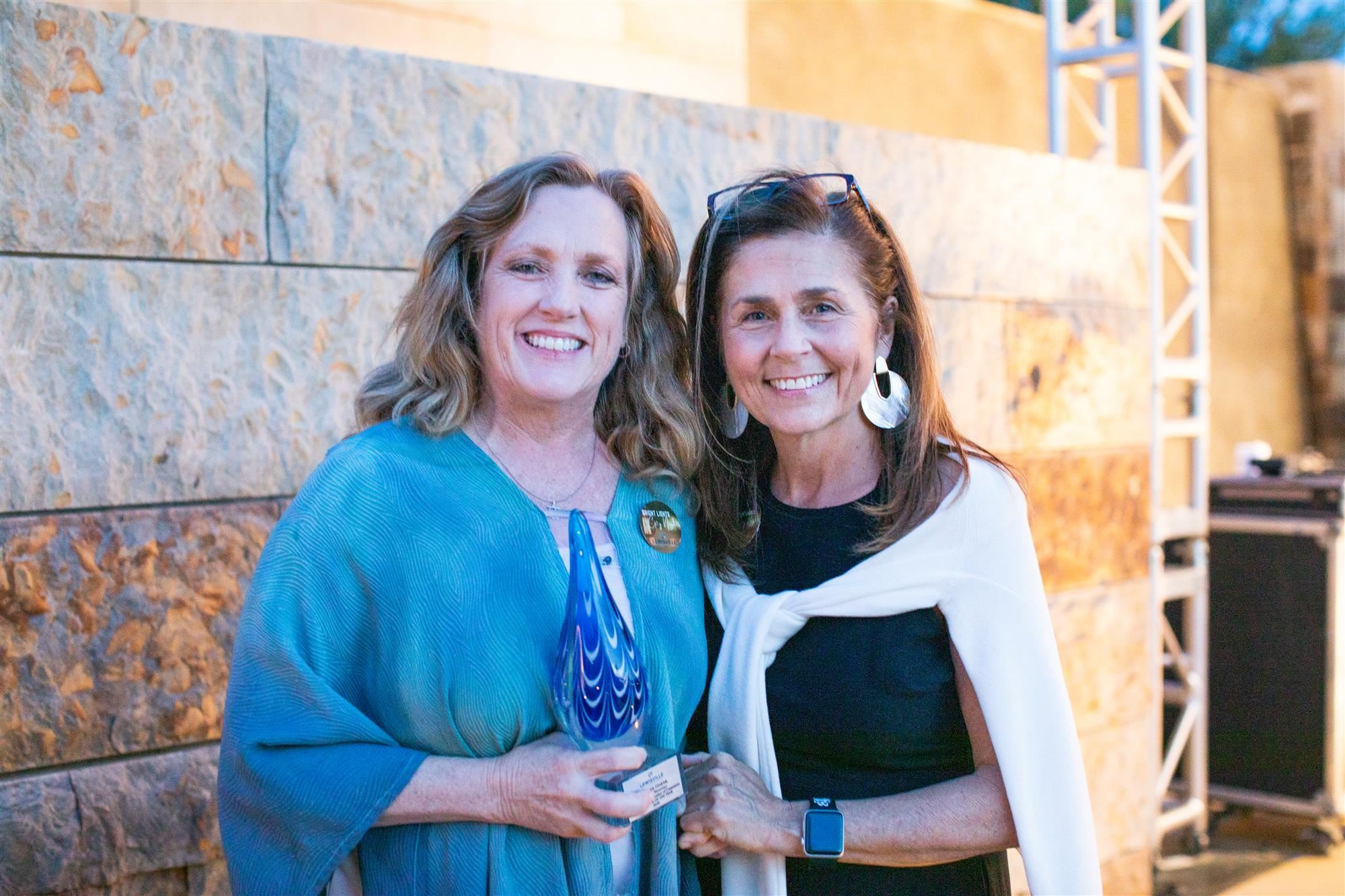 ---

All-Time Lewisville Area Chamber of Commerce Educator of the Year Award Winners
| | | |
| --- | --- | --- |
| 2020 | Dierdre Tinker | Mill Street Elementary |
| 2019 | Carolyn Pedrazine | LHS Harmon |
| 2018 | Ami Malvo | Degan Elementary |
| 2017 | Stan Feighny | TECC - East |
| 2016 | Grant Wilhite | Lewisville High School |
| 2015 | Karen Bradford | Durham Middle School |
| 2014 | Ale Babino | Central Elementary |
---

Mill Street Elementary is a Lewisville, Texas elementary school serving kindergarten through 5th grade in the Lewisville Independent School District. Follow Mill Street Elementary on Facebook and Twitter. To see more student experiences throughout the school year or find more information about joining the Lewisville ISD family, visit Best Schools in Texas.