Return to Headlines
Capturing Kindness at Central Elementary
This year in Lewisville ISD, each campus and grade-level participated in a district-wide Kindness Week. The student-led tradition is three-years strong at the high school level, but expanded to include the youngest LISD learners this year. While also getting to participate in the dress-up days and daily challenges, one group of students at Central Elementary had their own unique role to play - sharing the story of Kindness Week as student photographers.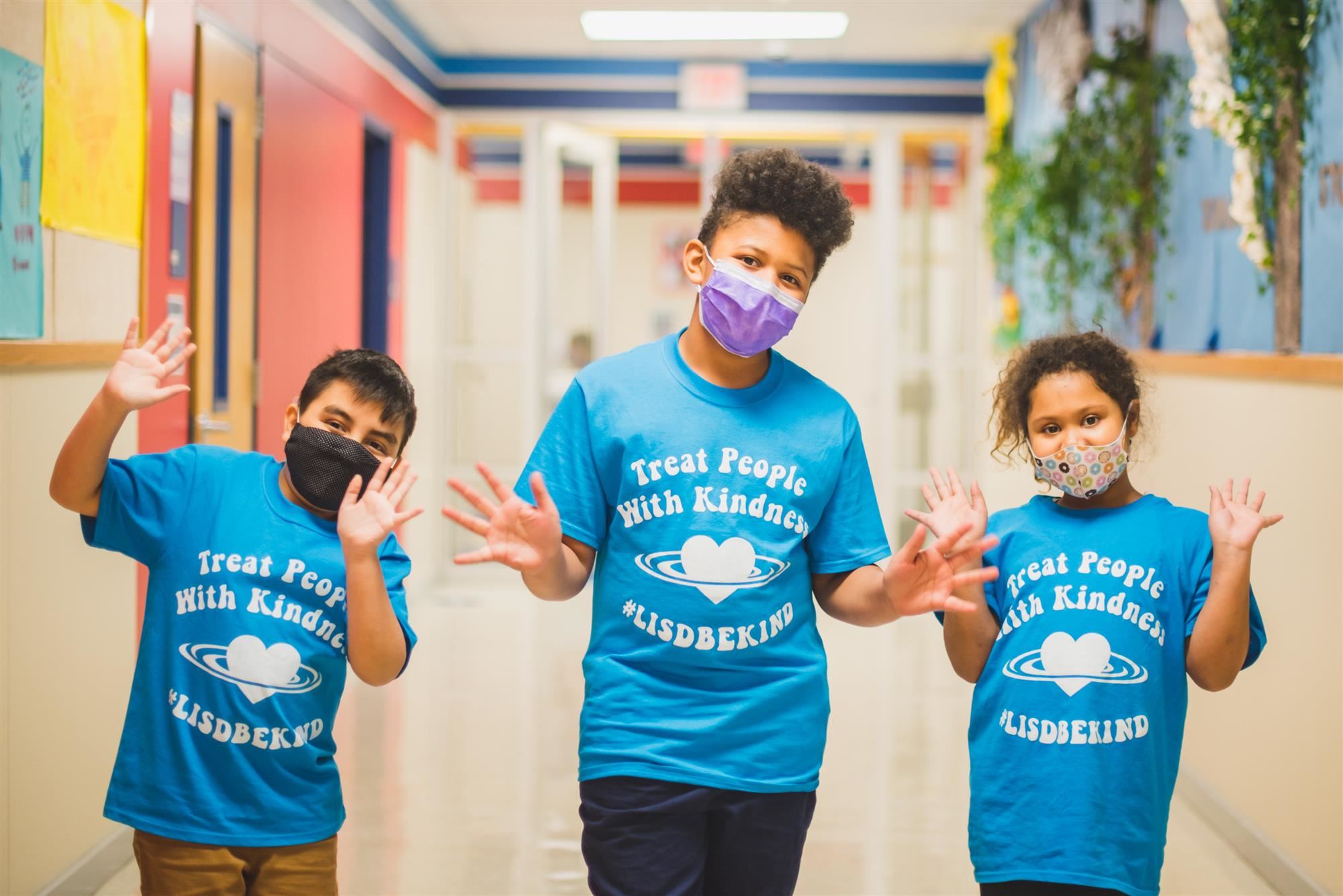 "Any time we have a themed week or event, Principal (Dr. Lea) Devers requests students to help take pictures from their perspective and teach them how to talk to students and staff and help teach the art of photography," Central Counselor and campus Kindness Liaison Rachel Portlock said. "It just so happens, Mrs. (Allison) Eck's students are phenomenal at taking pictures and doing announcements, so it was an easy crew to pick the student photographers in our Kindness Ambassador group."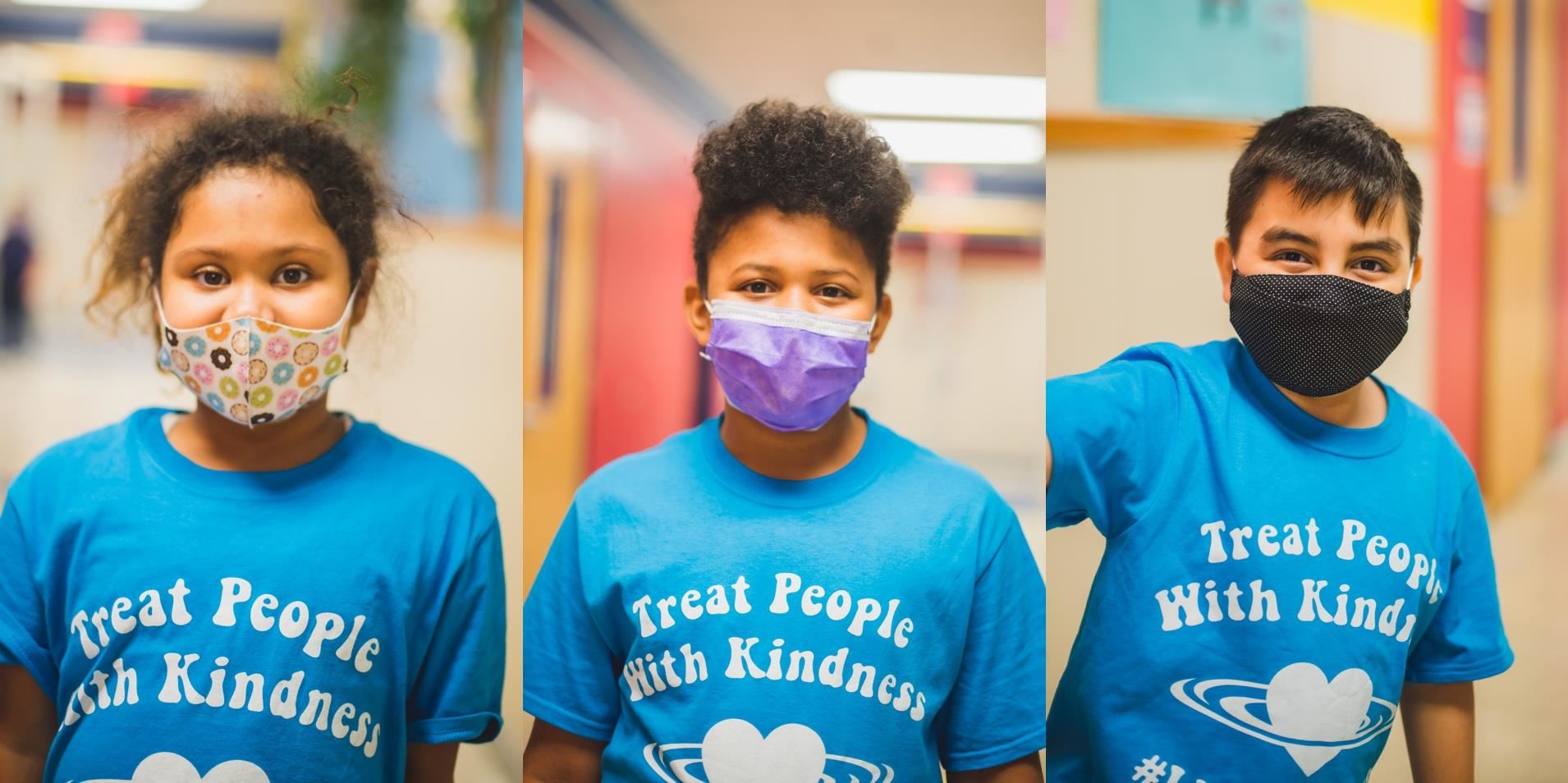 This group of fourth-graders in Eck's class were Johan Denova, Javon Joseph and Nayelli Dungey. For Eck, she knew these students would be wonderful storytellers.
"I am always interested in our students' points of view, and often they are so quick to pick up on anything with technology," Eck said. "It's just a natural way to give them a voice and a creative outlet to share their perspectives."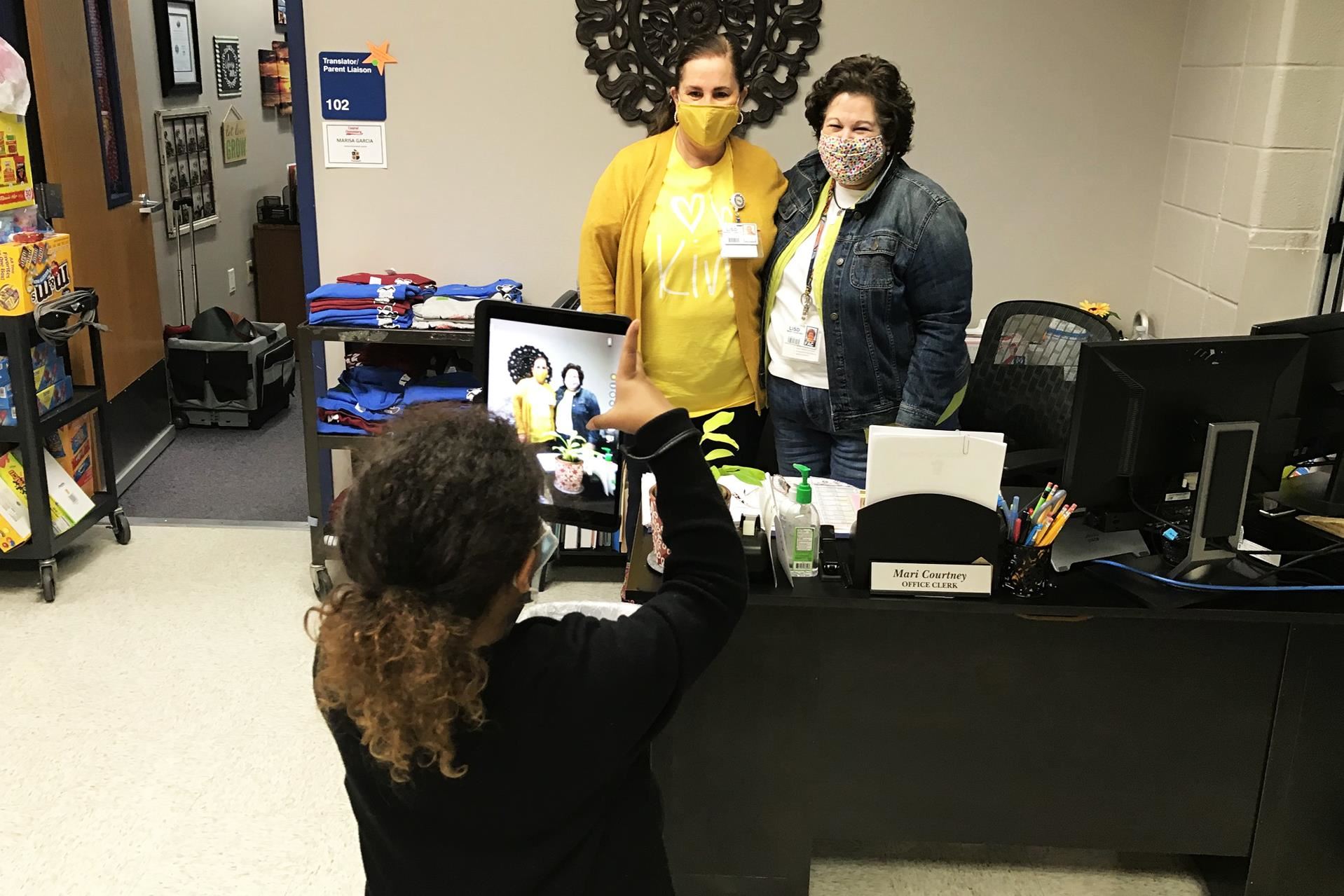 The students took time each day of Kindness Week to snap photographs around the campus and later that afternoon, the campus administrators would post to the Central social media accounts.
Getting to be a part of Kindness Week in this unique way helped the students remember what the week was all about.
"Kindness Week showed me to be kind and respect other people," Joseph said. "When I took pictures, I got to meet other teachers and students. It was really fun!"
The students took their roles seriously to show they were up for the task at hand.
"Taking pictures made me feel excited," Denova said. "I liked having a job. It was fun! We were investigating teachers and kids and kindness."
For Dungey, there's hope that this week spent dueling as a Kindness Ambassador and student photographer could lead to more opportunities in the future.
"The reason I signed up is to show people the meaning of kindness because you never know what people are going through in their lives, so you should always be kind," Dungey said. "Taking pictures was amazing. I hope I get to be on the Media Team next year."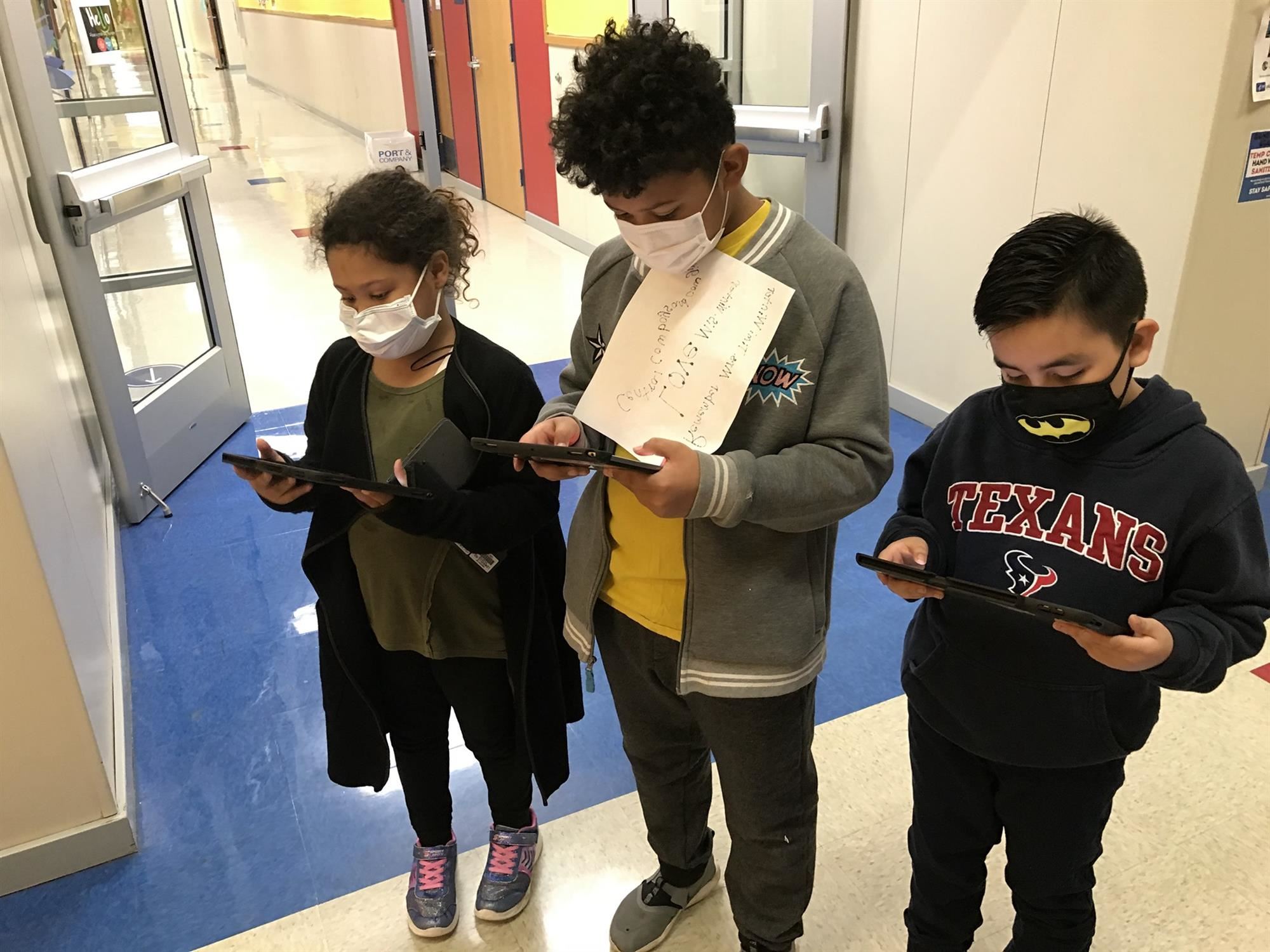 The dedication to kindness will continue throughout this semester at Central, as well as all schools across LISD. For the student photographers, remembering their part in Kindness Week will continue making an impact.
"I think this has helped reinforce that they are, and have always done the right thing (and maybe not always given credit for it)," Portlock said. "This gave them the opportunity to be seen for their talent and help teach others. It's something that is simple, priceless, and helpful, but it also gave them a voice. Most of my Kindness Ambassadors are nice, shy, and are just around in the background. This helped them find their voice and gave recognition."
Eck agrees.
"Central students are so creative, interesting and smart," Eck said. "Every day, we get to see them show kindness."
---

Central Elementary is a Lewisville, Texas elementary school serving pre-kindergarten through 5th grade in the Lewisville Independent School District. Follow Central Elementary on Facebook and Twitter. Join the Lewisville ISD family by enrolling today, or visitBest Schools in Texas to learn more.