Return to Headlines
Central Elementary Teachers Celebrated
Just in time for Teacher Appreciation Week May 4-8, Central Elementary staff members were recently treated to a special surprise from their administration. All 85 staff members received a yard sign that read, "An Essential Central Elementary Educator Lives Here."

"We wanted to celebrate the hard work of all of our staff, for taking the challenges that we are all facing and continuing learning virtually while balancing their personal lives at the same time," Central Principal Lea Devers said.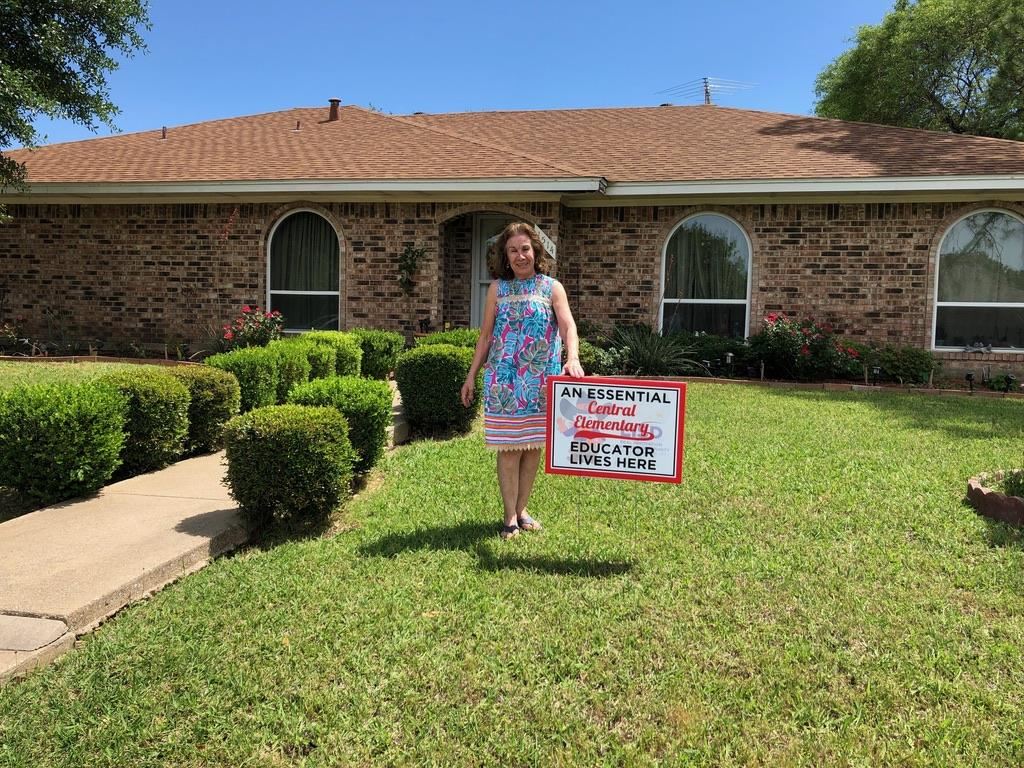 On May 1, the Cowboys' administrative team divided up the signs and addresses and traveled nearly 400 miles over the course of several hours to deliver the signs to each staff member. Staff also received a roll of toilet paper, attached with a note that read, "You are essential! We couldn't do it without you! Happy Teacher Appreciation!"

For Devers and her team, the smiles from staff members made the trips worth the effort.

"The teachers were all very excited and responded with a lot of appreciation," Devers said. "We planned a ding and ditch but were able to wave, say hi and take pictures of many of our staff."

Pre-Kindergarten teacher Julia Berry is one of the teachers who was all smiles. Shortly after receiving her unexpected delivery, she tweeted a photo of herself with her yard sign.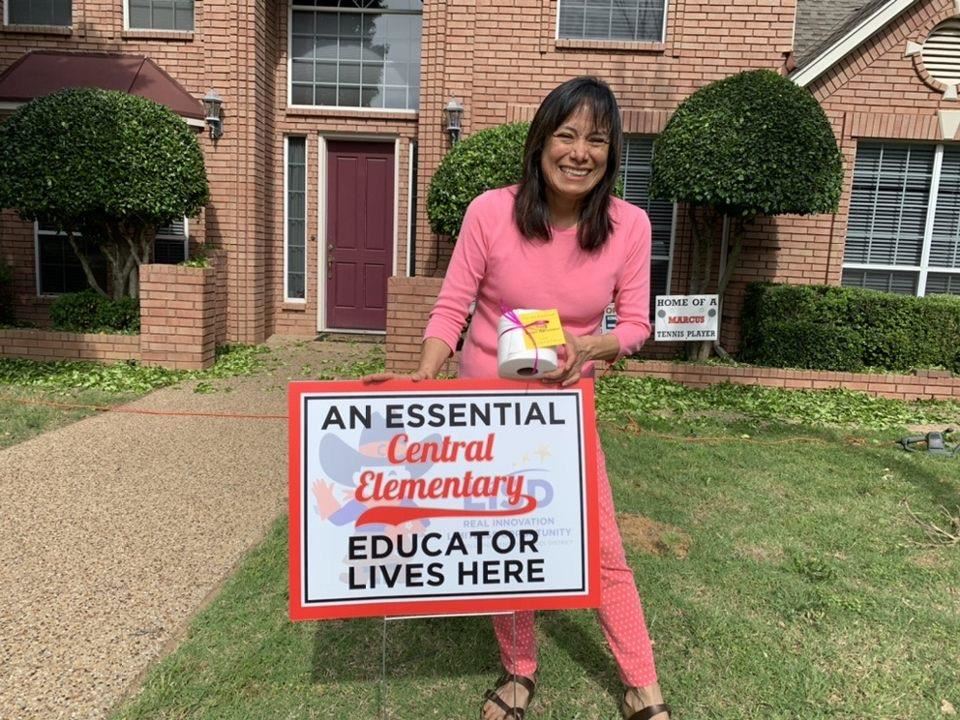 "What a beautiful surprise," she posted. "Thank you to our @Central_ES administrators for being so caring."

Library Media Specialist Katie Delamarter tweeted, "What a fun and exciting surprise this was from the @Central_ES admin team. I'm glad my office window faces the front door so I could wave to my principal. It's a great feeling to be appreciated!"

According to Devers, her teachers have truly exemplified the school's theme for the year, "It Takes a Village." She said Central staff puts the theme into action every day and their efforts haven't gone unnoticed.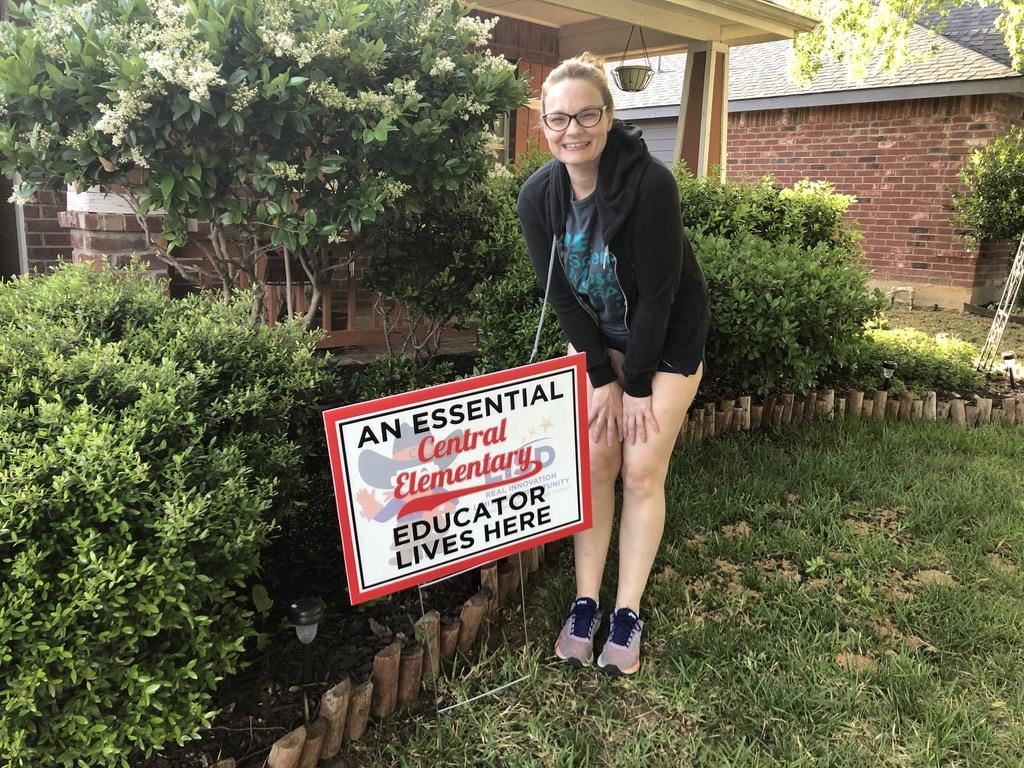 "Our school operates as a village and as a family, and our staff leans on each other so that we can better support our community," Devers said. "From evening virtual classes to being on call anytime for parents, they do it all. It is inspiring to see the dedication of our teachers."

She added, "Putting a sign in their yard so that everyone in the community knows that they are essential was the least we could do to celebrate their hard work."

Like Central, schools across the district, from Liberty Elementary School to Creek Valley Middle School, presented their teachers with yard signs as a token of appreciation for their dedication and the difference they make daily in the lives of students in Lewisville ISD.


---
Central Elementary is a Lewisville, Texas elementary school serving pre-kindergarten through 5th grade in the Lewisville Independent School District. Follow Central Elementary on Facebook and Twitter. To see more student experiences throughout the school year or find more information about joining the Lewisville ISD family, visit Best Schools in Texas.