Return to Headlines
PLEDGE OF ALLEGIANCE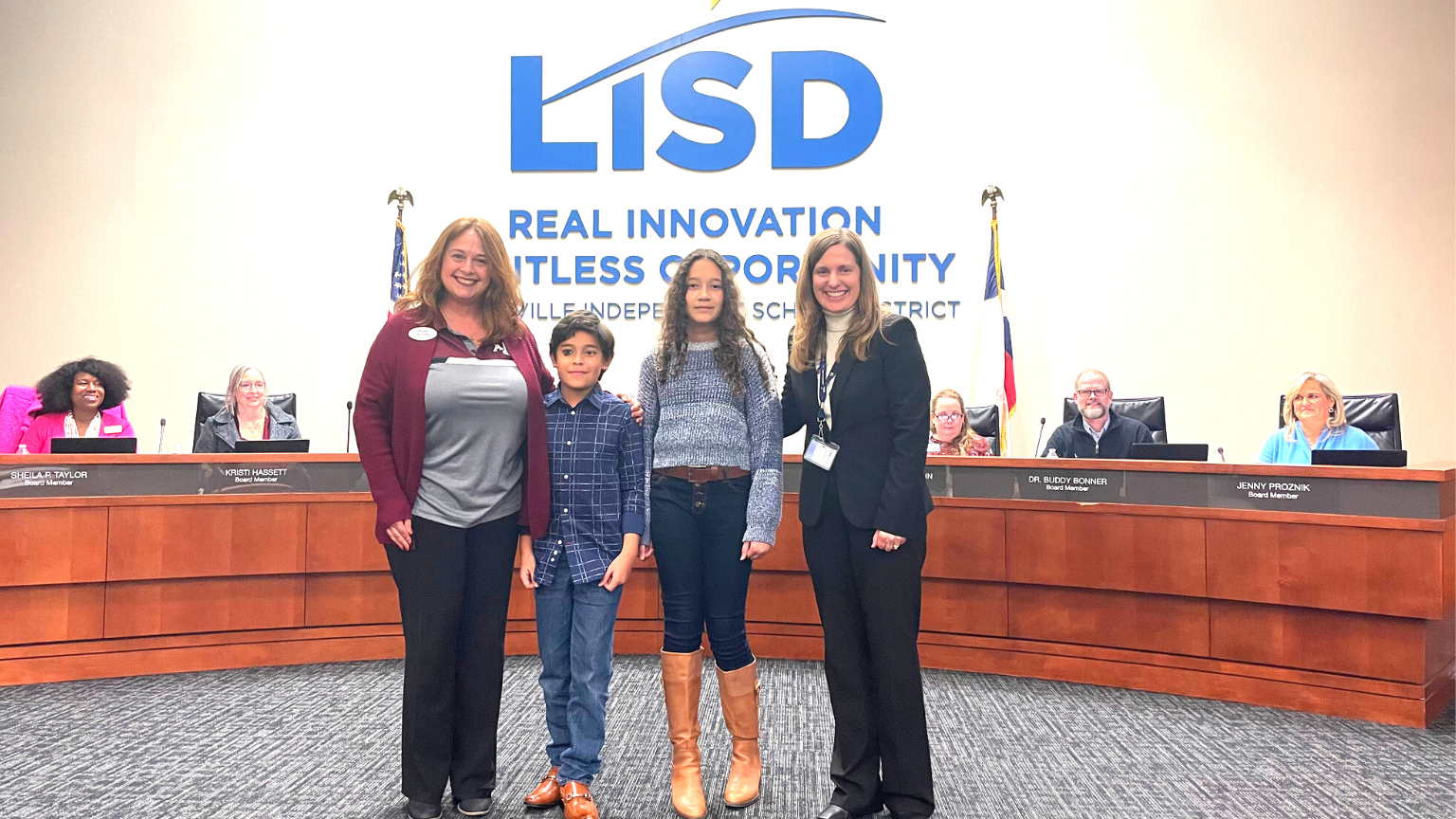 Lewisville Elementary students Clarissa & Mario led the Pledge of Allegiance.
CONSIDER ITEMS DISCUSSED IN CLOSED SESSION
The Board considered and took action on the below personal recommendations:
The Board voted to show contract abandonment by Stephanie Berry. The Board also proposed notification to the State Board for Educator Certification for Teacher Contract Abandonment of Stephanie Berry.

The Board voted to reject the offer received from Portico Education Foundation dba Trivium Academy regarding 10 acres of surplus property with a facility located at 4431 Augusta Drive, The Colony, Texas.
SUPERINTENDENT UPDATE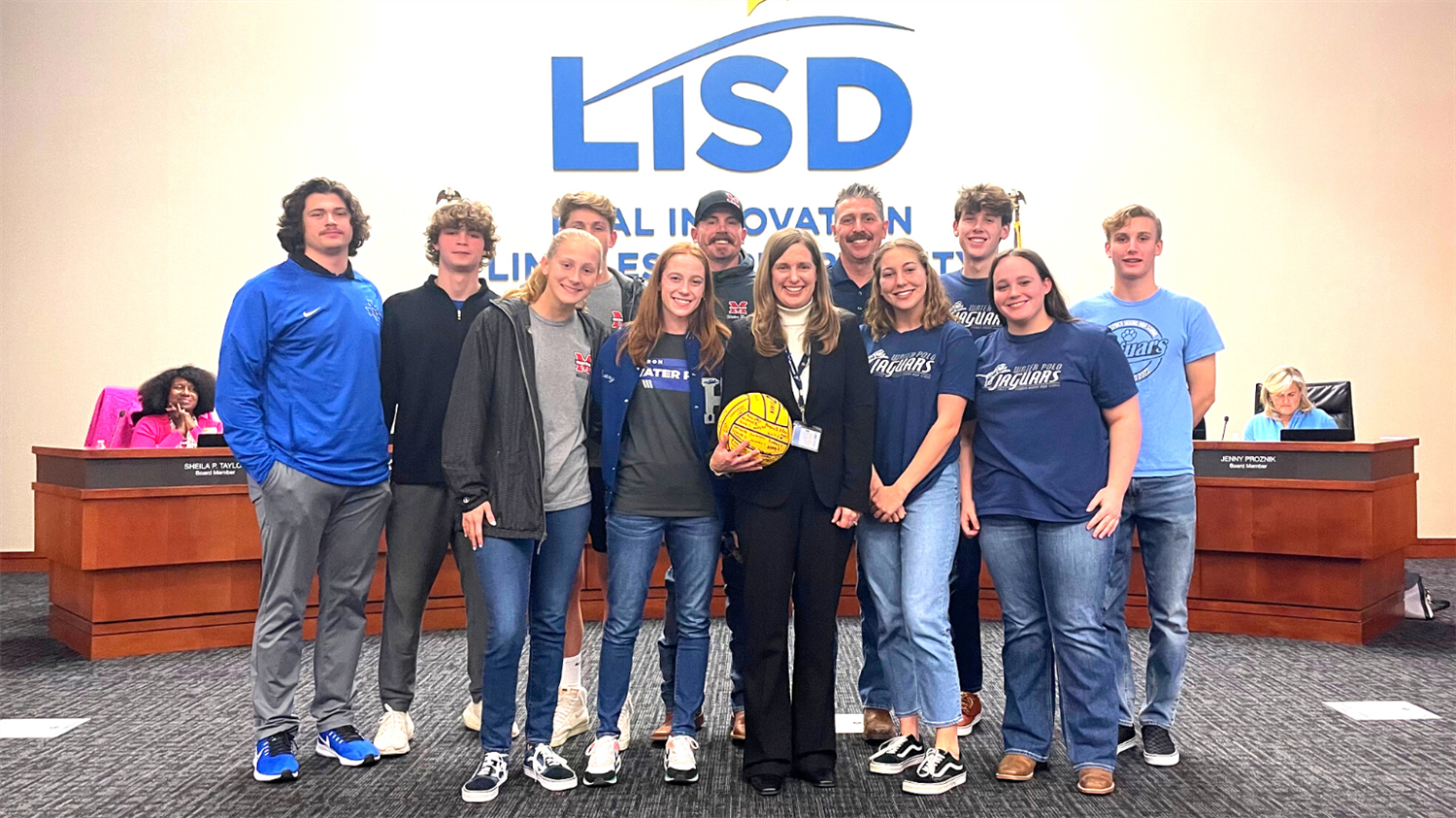 Dr. Rapp highlighted the Veterans Day celebrations across the district. She discussed her ongoing connection groups with staff and communities like Student Advisory, Key Communicators, Lunch with Lori, Brand Ambassadors and more. Dr. Rapp then covered events around the district like LEF Grants, UIL State Marching Championship awards and more. LISD Water Polo coaches and captains thanked the Board and LISD staff, students and community members for their support throughout their first UIL-sanctioned season.
HEAR REQUESTS TO ADDRESS THE BOARD
LISD families and community members addressed the Board regarding the following topics:
Concerns regarding the recent meeting on social emotional learning curriculum software, Everfi. Instructional review committee.
CONSENT ITEMS
The Board approved the Consent Agenda with the exception of I.1.a., which was pulled for separate consideration. They later approved I.1.a. See the agenda HERE.
INFORMATION ITEMS
Dr. Shawna Miller presented the District Improvement Plan Update. Details
Dr. Sarah Fitzhugh and Adrienne Gall presented the Student Learning Update. Details
Bryon Kolbeck presented the Monthly Technology Update. Details
DISCUSSION ITEMS
Paige Meloni presented the Monthly Financial Reports including the Bond Reports and the Monthly Investment Summaries. Details
Dr. Shawna Miller provided an update on the 2023-24 Academic Calendar Options. Details
Dr. Sarah Fitzhugh as well as several Chief of Schools presented the Targeted Improvement Plans for 2022-23. Details
Matt Garrett reported on the Districtwide Intruder Detection Audit Report Findings. Details
ACTION ITEMS
The Board approved the Agreement for the Purchase of Attendance Credit in Accordance with Chapter 49 of the Texas Education Code (Option 3). Details