Return to Headlines
CONSIDER ITEMS DISCUSSED IN CLOSED SESSION
The Board discussed the appointments of Chief of Elementary Schools, Marcus 9th Grade Campus Principal, Hicks Elementary School Principal and Student Success Center Principal.
The Board discussed the newly elected Board members and subsequent duties and roles.
The Board consulted with the Board Attorney.
The Board discussed purchase, exchange and/or sale or value of real property.
The board discussed the deployment of security personnel and/or devices
CONSIDER ACTION ON ITEMS DISCUSSED IN CLOSED SESSION: PERSONNEL RECOMMENDATIONS
The Board appointed Jaime Clark as the Chief of Elementary Schools, Jessica True as Principal of Marcus 9th Grade Campus, Tracy Rehfuss as Principal of Hicks Elementary School, and Michael Wetchensky as Principal of the Student Success Center.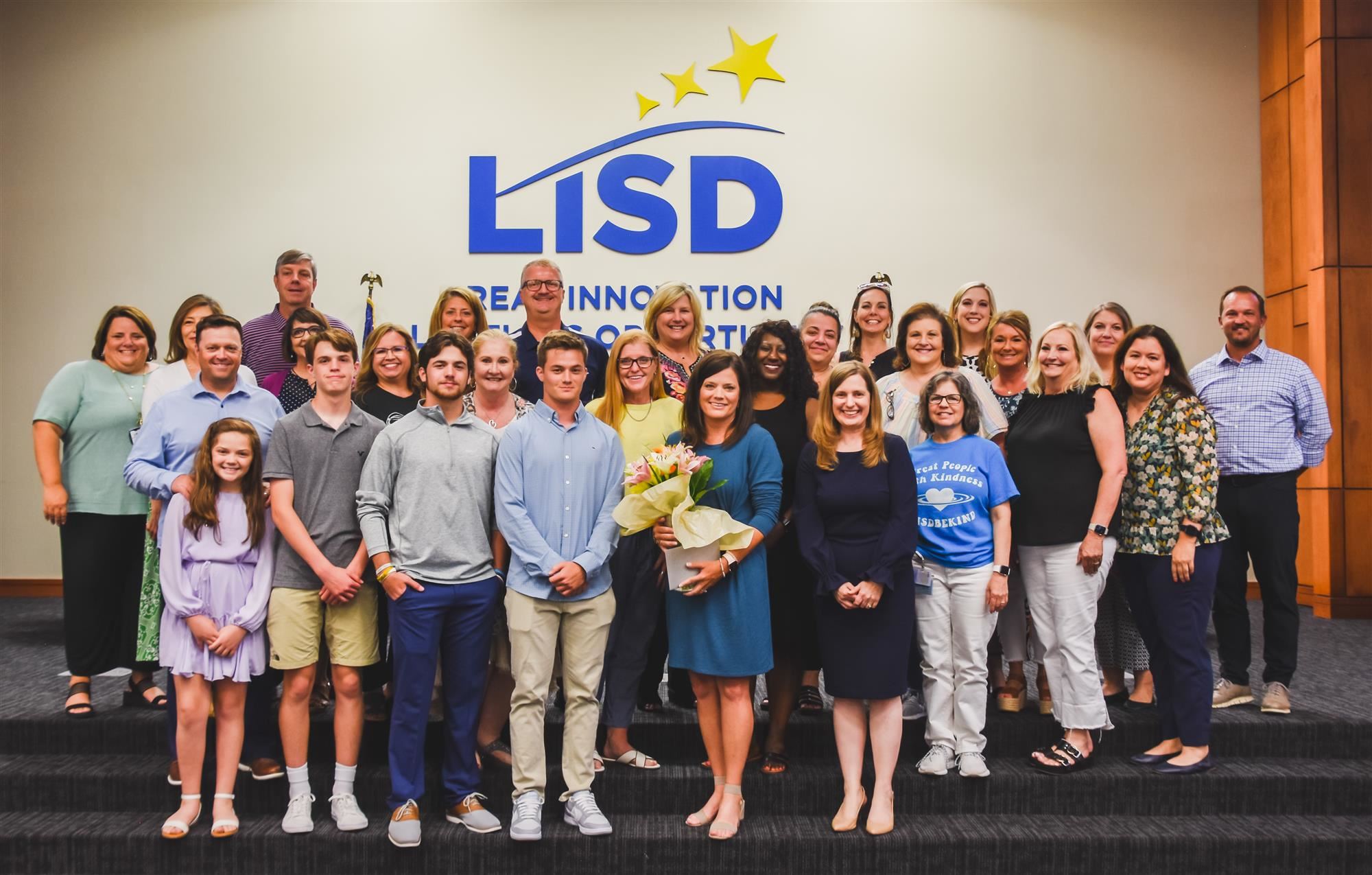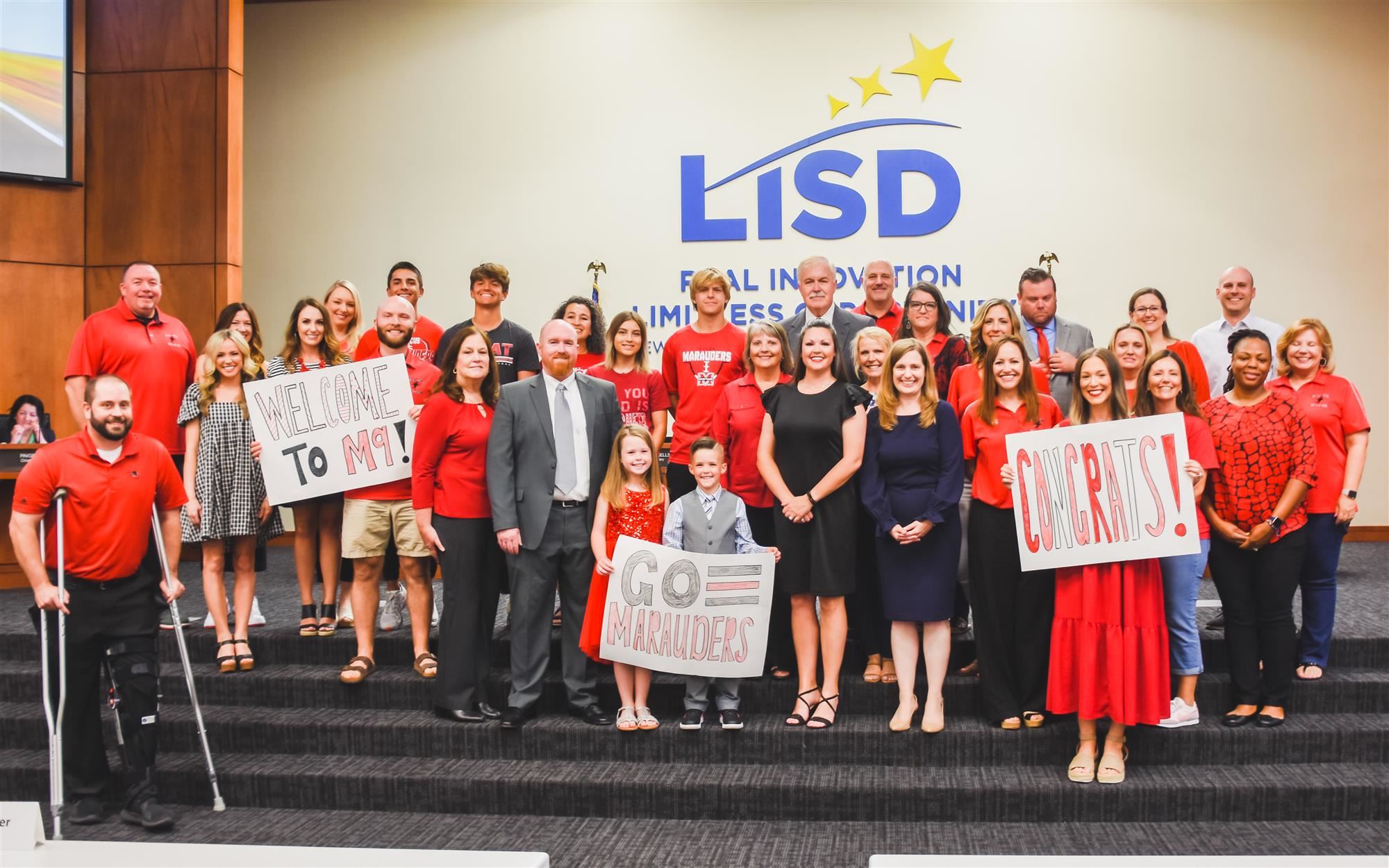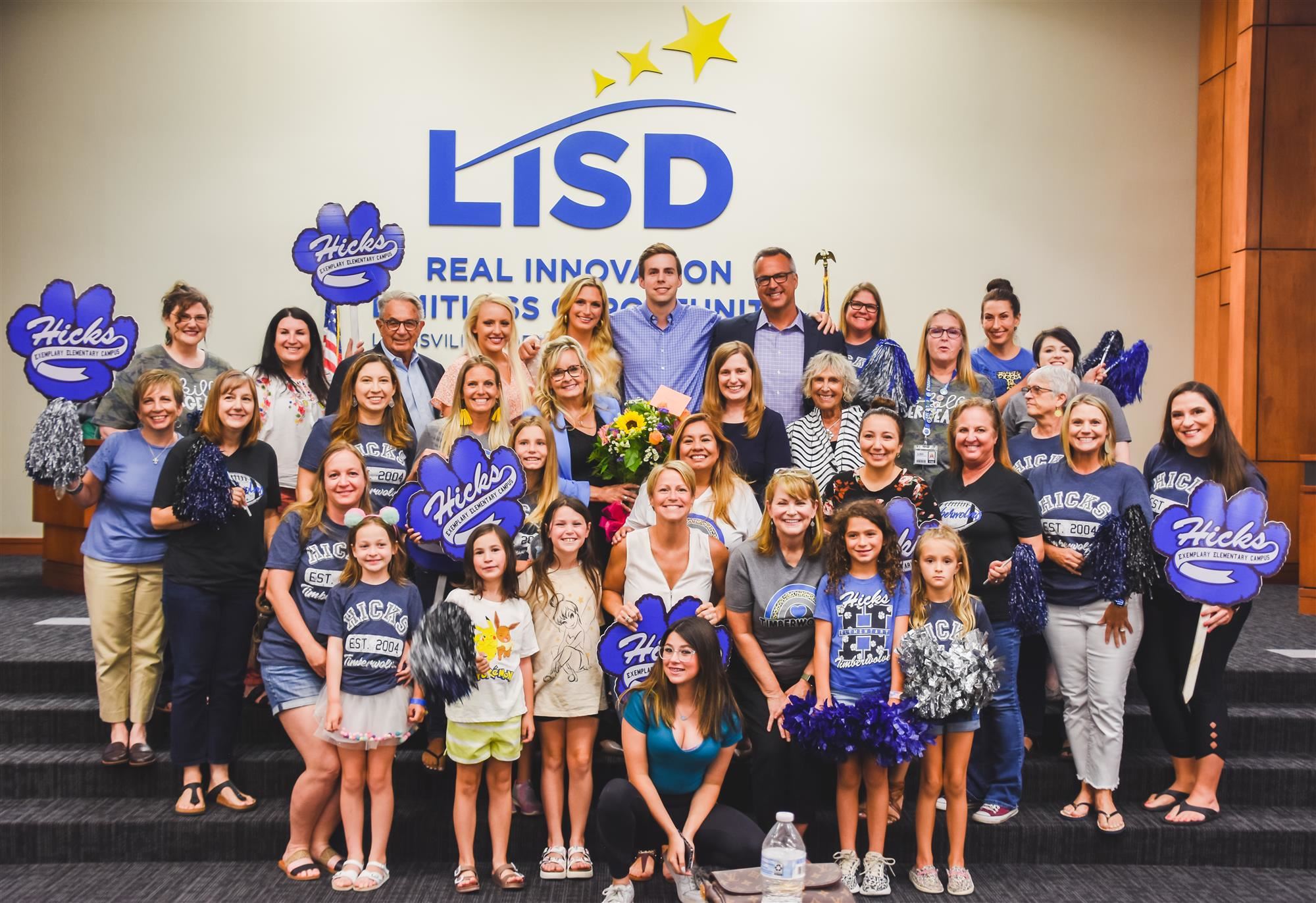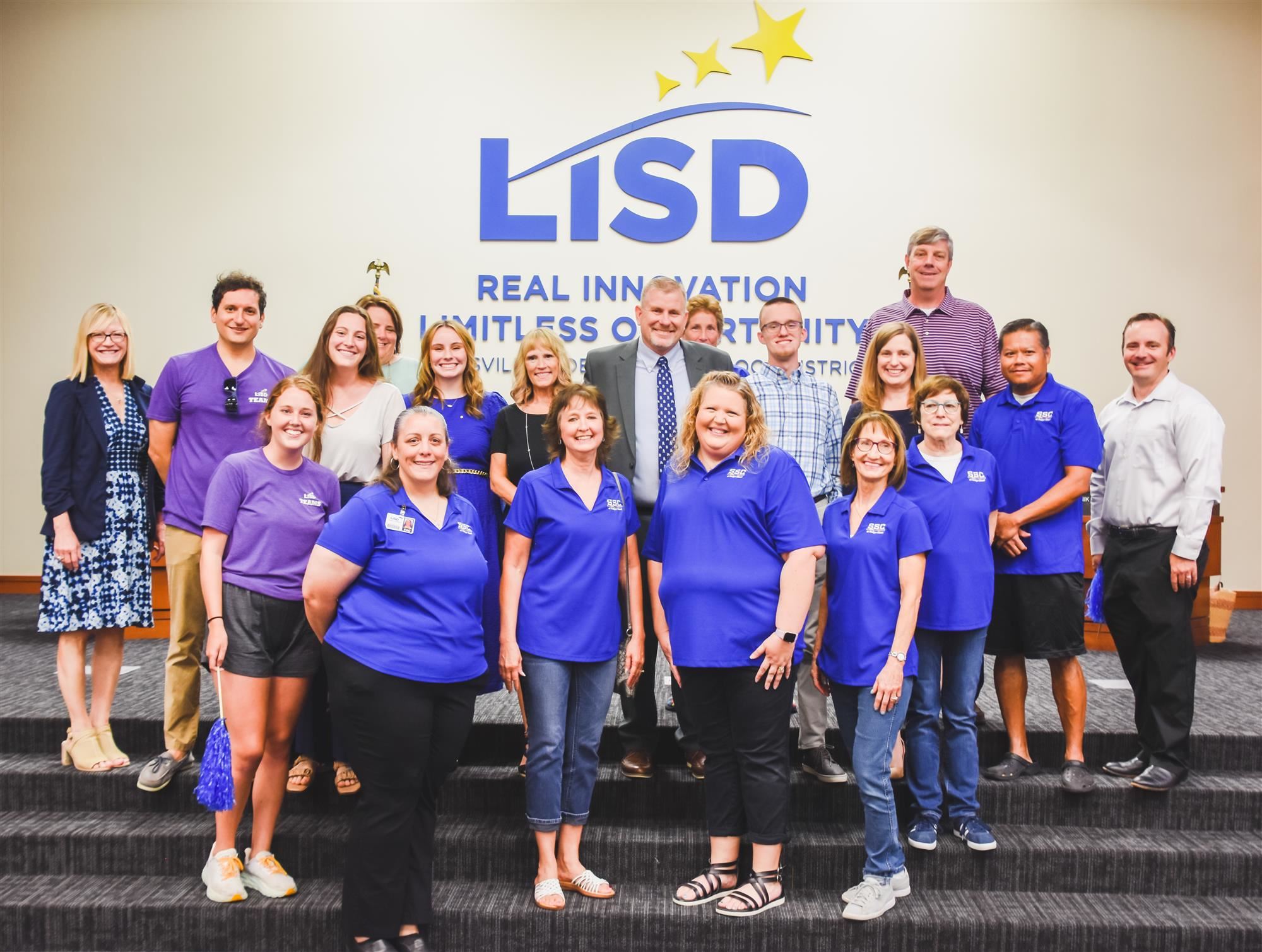 RECOGNITIONS
Track and field athletes from FMHS, HHS, LHS and MHS were recognized for their achievements this season. In total, LISD track and field athletes received 31 top ten finishes, received metals in 17 events and earned 7 individual titles.
Students from FMHS, LHS, MHS and TCHS were recognized for their outstanding performance at the UIL State Academic Meet. Events included copy editing, social studies, vocabulary and spelling, calculator applications and theatre arts.
Journalism students from HHS, LHS, MHS and TCHS were recognized for their awards from the Interscholastic Press Lead Conferences State Convention, Interscholastic Press Lead Conferences State Convention and the Texas Association of Journalism Educators.
To see more pictures of these recognitions, click here.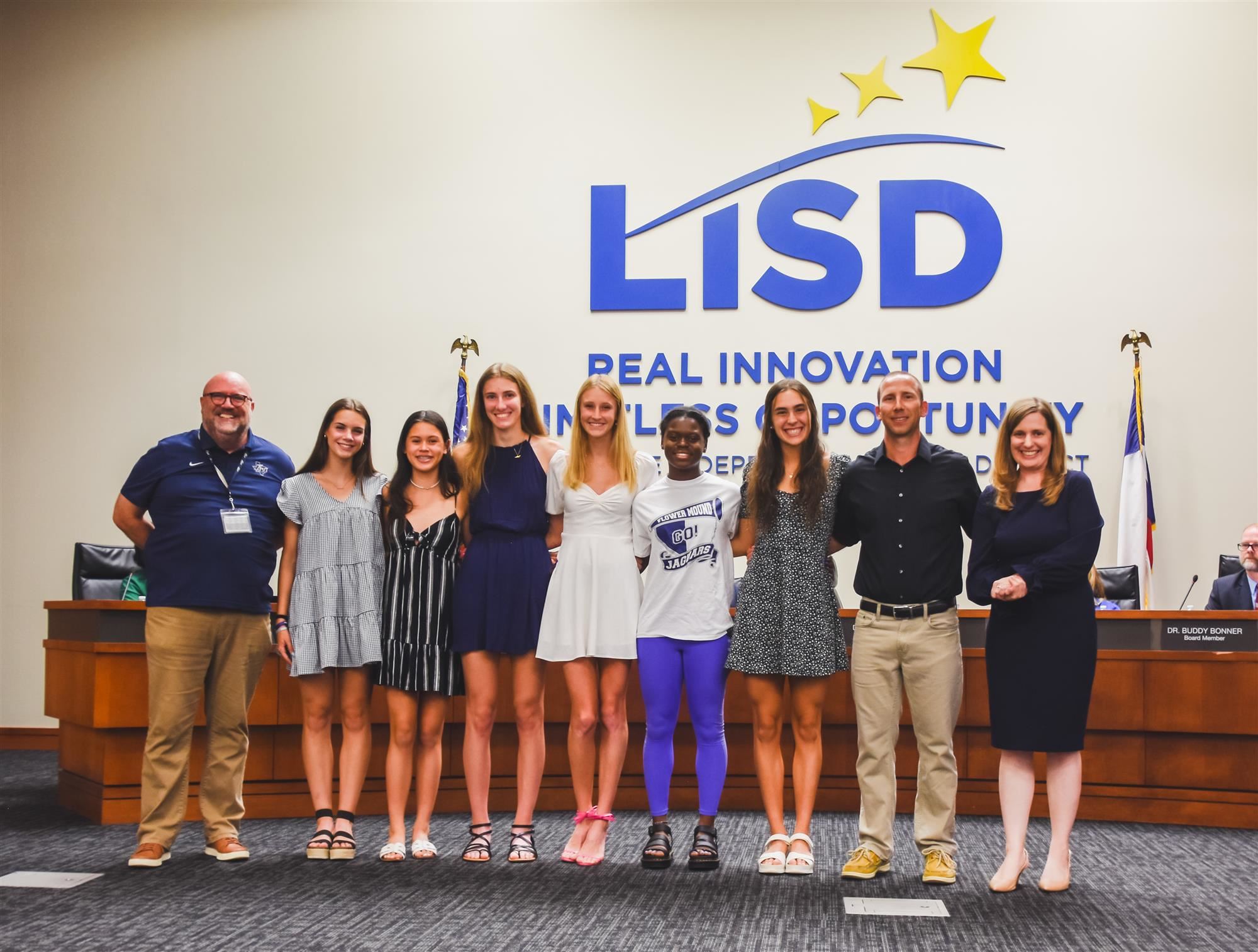 SUPERINTENDENT UPDATE
Superintendent Dr. Lori Rapp thanked the LISD Safety & Security department, local law enforcement and School Resource Officers for their work. She also highlighted campus security efforts made possible by the 2017 Bond Referendum, and pledged to share any updates made as processes are continuously reviewed. Dr. Rapp then spoke about her commitment to communications, recent happenings around the district, LISD graduation ceremonies and professional learning opportunities for LISD staff members this summer.
CONSENT ITEMS
​​The Board approved the consent agenda. See the agenda here.
INFORMATION ITEMS
Dr. Sarah Fitzhugh and Mrs. Adrienne Gall presented the Student Learning and HB 3 Board Outcomes Annual Report. Details
Dr. Thomas White gave a Lewisville Education Foundation (LEF) update. Details
Dr. Shawna Miller gave a District Improvement Plan update. Details
Jeffrey Kajs and Rebecca Clark gave an update on dress code and proposed adjustments. Details
DISCUSSION ITEMS
Chief Financial Officer Paige Meloni presented the monthly financial report. Details
ACTION ITEMS
The Board approved the TxVSN Course Review Waiver. Details
The Board approved the granting of Superintendent Authority to hire principals and other contractual personnel in salary schedules AP69 and above until the next regularly scheduled board meeting. Details
The Board approved the adoption of High School Health Instructional Materials. Details
The Board approved the TASB Resolution for Legislative Report. Details
The Board approved the Board/Superintendent Goals and District Goals after the June 1st Board Retreat. Details
The Board approved the Update to DEC(LOCAL) regarding Bereavement Leave. Details