Return to Headlines
LISD May 15 Board Meeting Recap
BOARD ELECTION INFORMATION
The Board considered the canvassing of votes for the May 6, 2023 Board of Trustees Election and voted to accept these results. LISD voters elected Michelle Alkhatib for Place 6 and Dr. Staci L. Barker for Place 7.
Judge James Kerbow administered the Oath of Office to the newly elected Board members.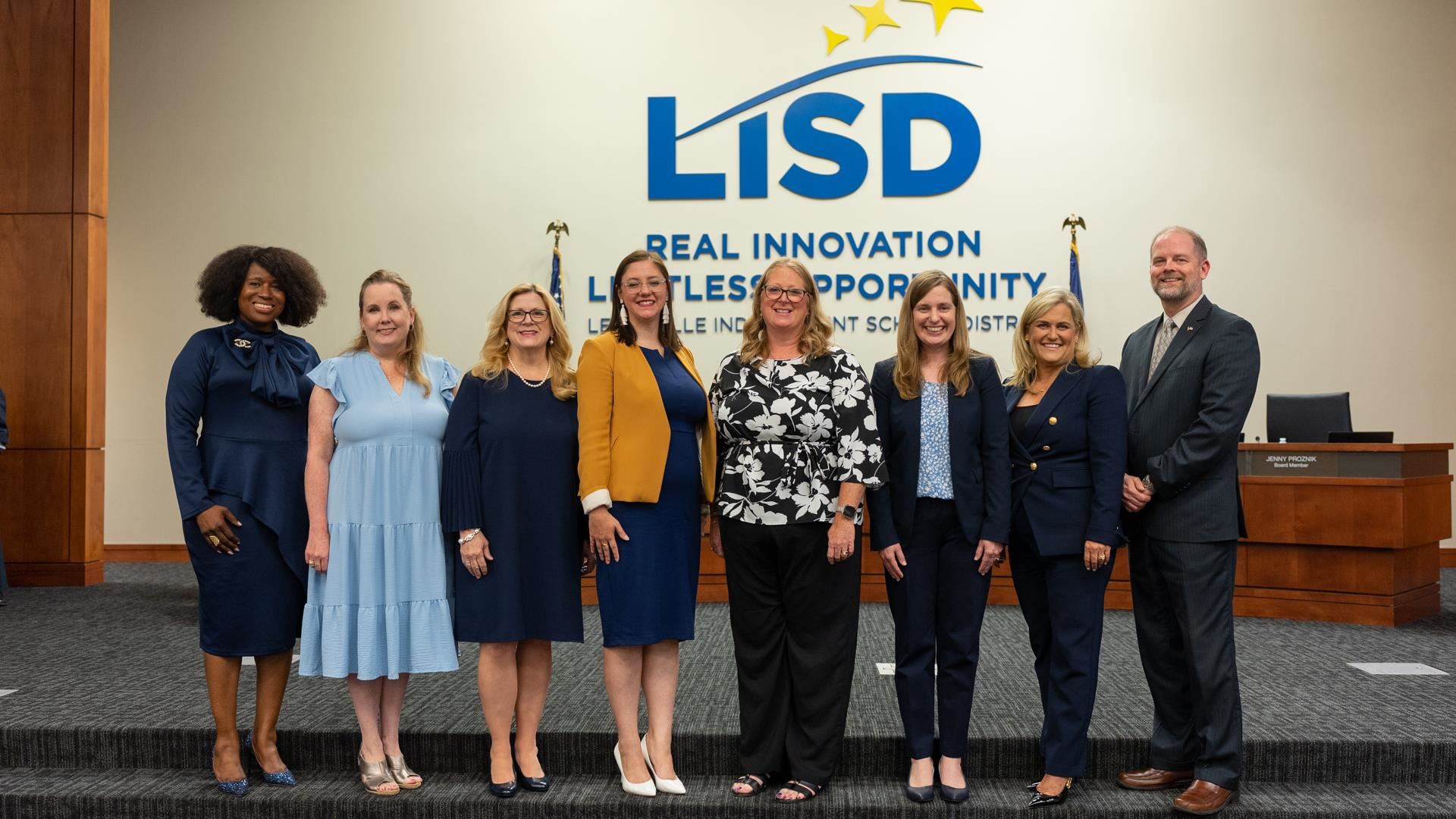 CONSIDER ITEMS DISCUSSED IN CLOSED SESSION
The Board discussed Personnel Recommendations.
The Board discussed the newly elected Board members and subsequent duties and roles.
The Board consulted with the Board Attorney.
The Board discussed Purchase, Exchange and/or Sale or Value of Real Property.
The Board discussed a Cybersecurity update.
The Board deliberated on security devices, security audits or implementation of security personnel
PLEDGE OF ALLEGIANCE
Students from BB Owen Elementary led the Pledge of Allegiance.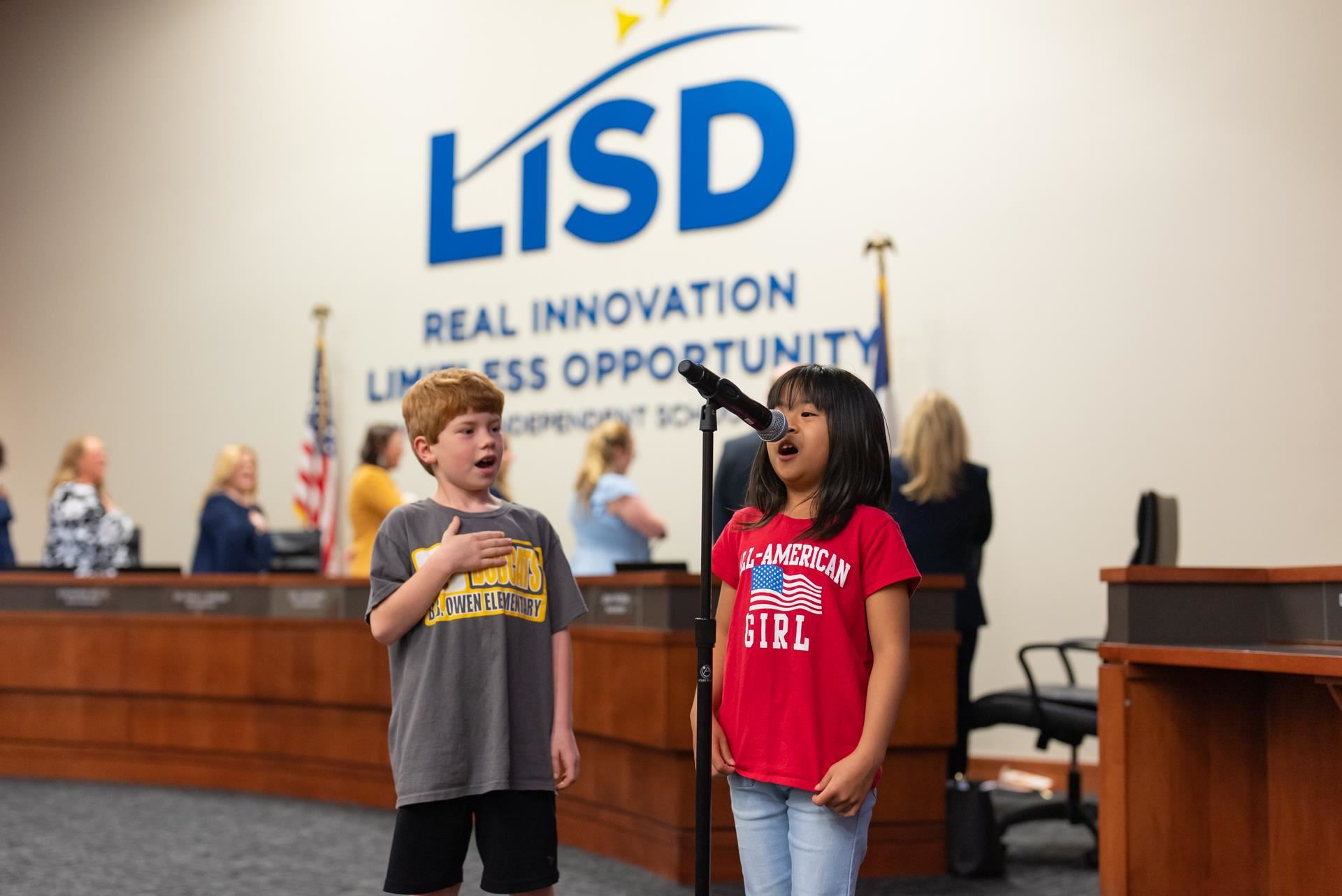 REORGANIZE BOARD AND ELECT OFFICERS
Jenny Proznik (Place 5) was named Board President, Dr. Buddy Bonner (Place 1) was named Vice President and Katherine Sells (Place 4) was named Secretary.
CONSIDER ACTION OF ITEMS DISCUSSED IN CLOSED SESSION
The Board approved the following personnel recommendations.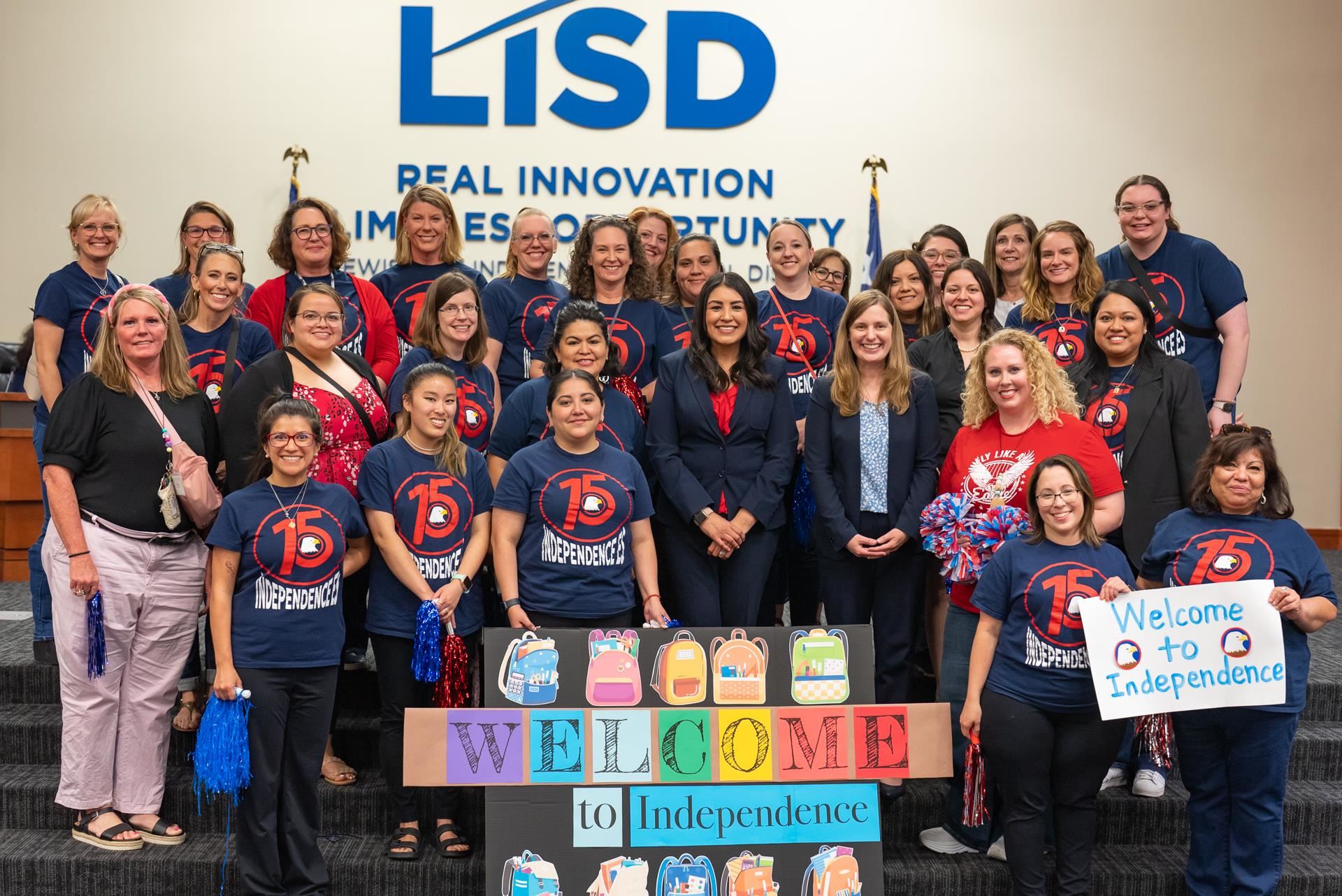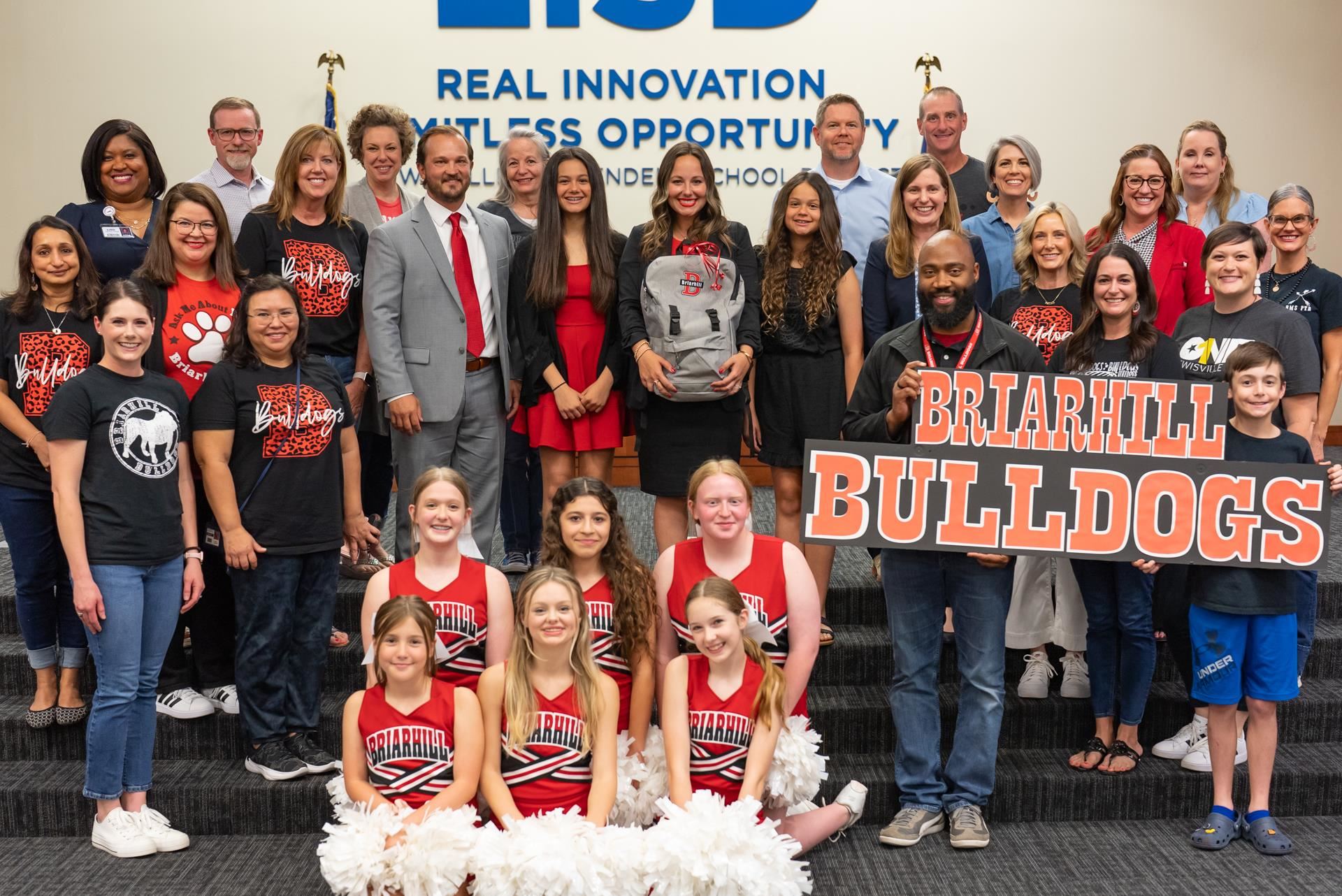 RECOGNITIONS
The following student and staff groups were recognized:
STEM Certification Award | Donald ES & Polser ES
Student Council | Lewisville HS
Women's Soccer | Marcus HS
BPA, FCCLA, Skills USA, DECA, TAFE, HOSA, TSA and Robotics students from several campuses
Scholastic Art & Writing, UIL Theatrical Design and VASE students from several campuses
Click HERE to watch the full recognition video and HERE to see all photos.
SUPERINTENDENT UPDATE
As a part of her update, Superintendent Dr. Lori Rapp discussed her recent Rapp on the Road visits, LISD Brand Ambassadors and Key Communicators, the Superintendent Parent Advisory Group and LISD's Recognize Someone program. Educators who traveled to Austin with Dr. Rapp gave an additional update on takeaways from their meetings with elected officials.
PUBLIC COMMENT
A community member brought forth concerns about discipline.
CONSENT ITEMS
The Board approved the Consent Agenda with the exception of L.3.c.10. Director of Safety & Security Matt Garrett, Chief Financial Officer Paige Meloni and Superintendent Dr. Lori Rapp spoke to L.3.c.10, and it was then approved. See the agenda HERE.
INFORMATION ITEMS
Chief Financial Officer Paige Meloni presented information on Hazardous Traffic Conditions and Areas for the 2023-23 School Year. Details
Chief Technology Officer Bryon Kolbeck presented the Monthly Technology Update. Details
Superintendent Dr. Lori Rapp gave an update on 2023-24 Regular Board Meeting Dates. Details
Superintendent Dr. Lori Rapp gave a One Vision Task Force Update. Details
DISCUSSION ITEMS
Chief Financial Officer Paige Meloni presented the Monthly Financial Reports including the Bond Reports and the Monthly Investment Summaries. Details
Superintendent Dr. Lori Rapp, Chief Financial Officer Paige Meloni and Chief Executive Director Accountability & Evaluation Dr. Sarah Fitzhugh provided an update on the 88th Legislative Session. Details
Director of Safety & Security Matt Garrett presented Districtwide Intruder Detection Audit Report Findings. Details