Return to Headlines
Dragons Soar with Support of New Fine Arts Wing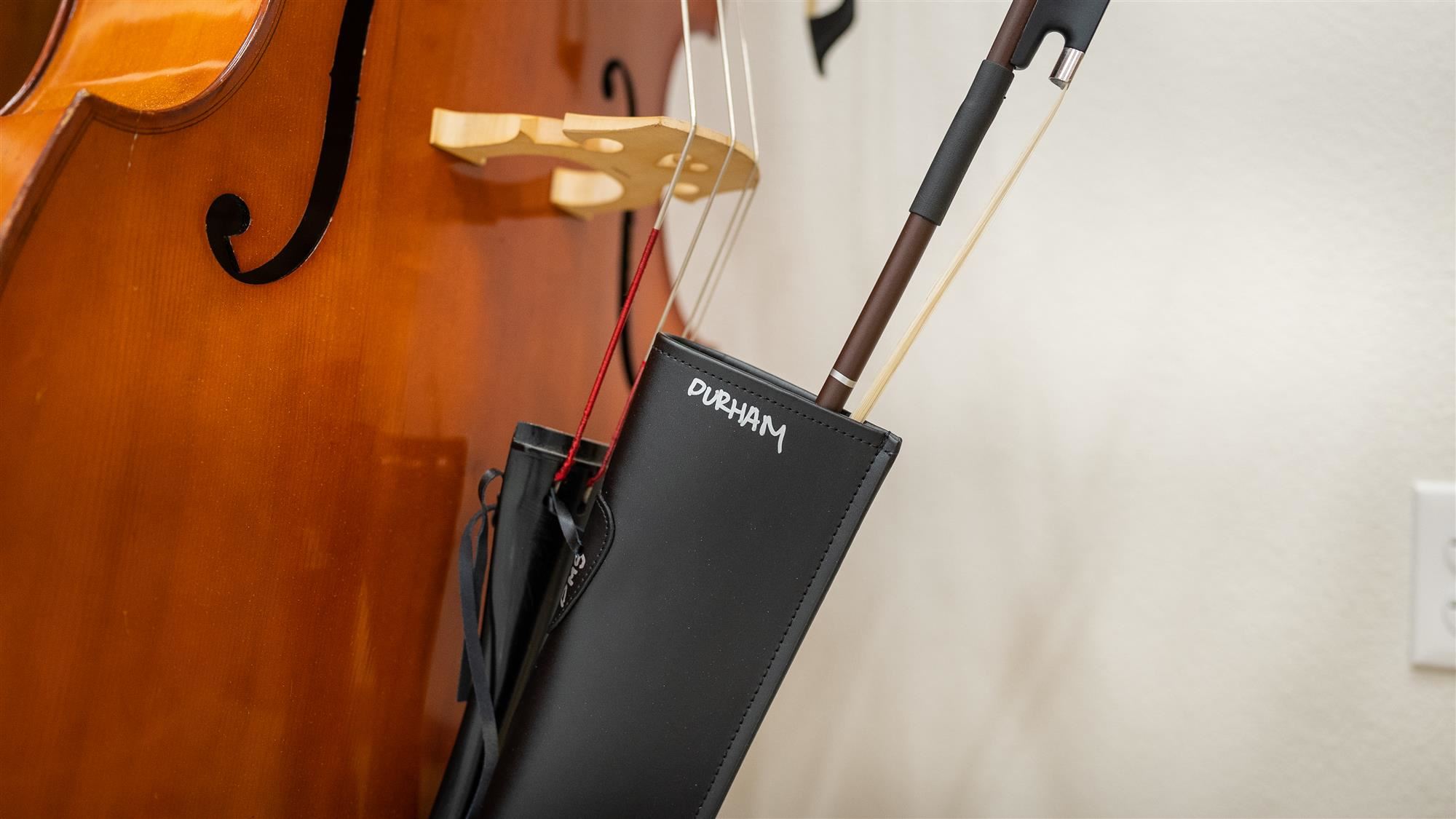 For the dragons of Durham Middle School, quality fine arts facilities are no longer a fantasy.
Just days into the 2022-23 school year, the campus opened the doors to its newly-constructed addition, which features classrooms and offices for its choir, band and orchestra programs. The project was one of several planned for Lewisville ISD middle schools as part of 2017's bond referendum. At the time of passing, the package included an estimated $38.2 million for fine arts improvements across the district.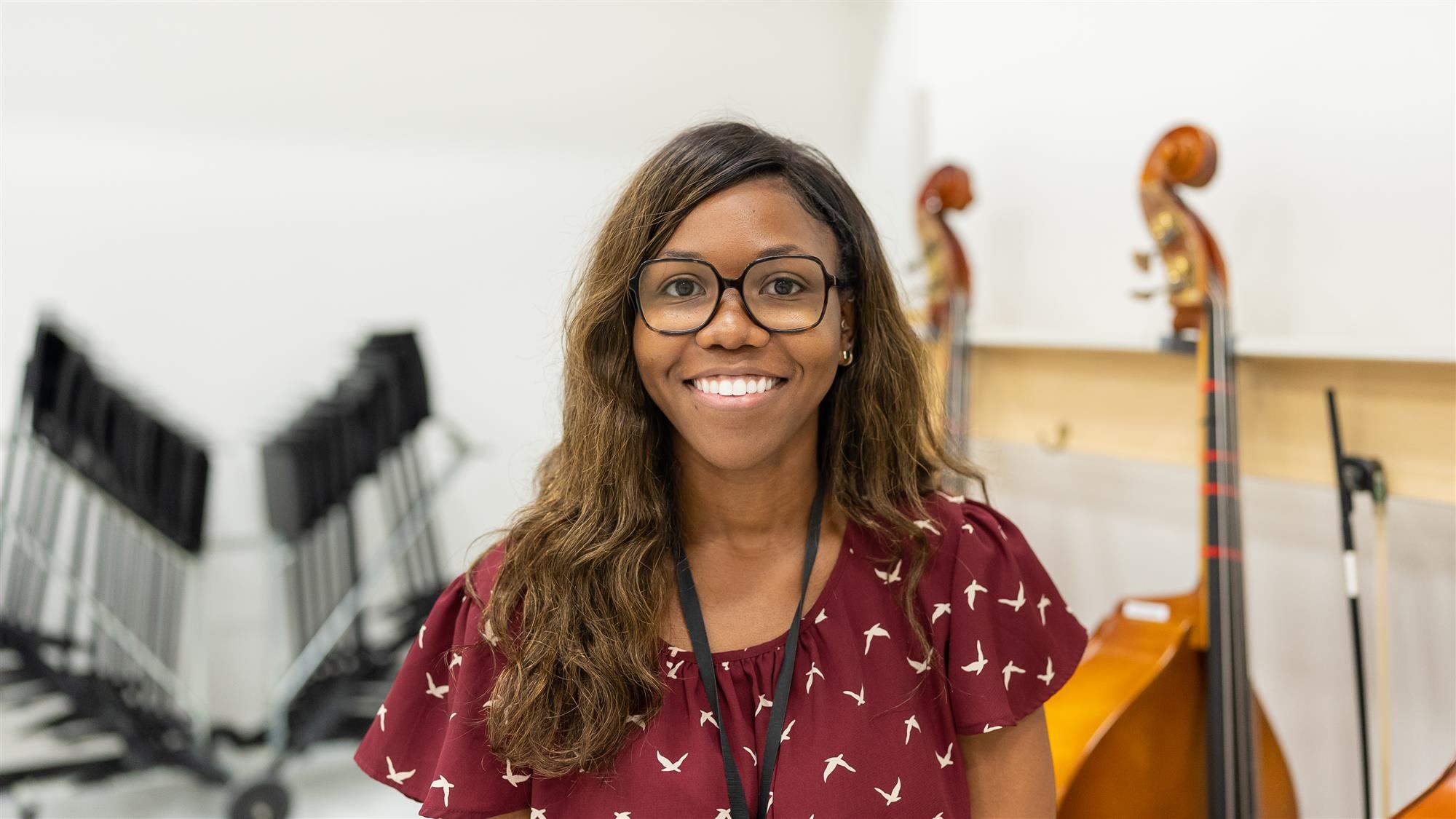 Students and staff alike are thrilled with the musical opportunities that Durham students will now have. Fifth-year orchestra director Jackie McCary sounded off on the improvements.
"This is an exponential improvement. It's more conducive to the kids' learning and they are just so motivated by being in this space that really fits their needs that it's making a huge impact. It gives them pride to be in orchestra. They have a space that's brand new and they see that they also deserve to have the best and to be in an environment that helps their learning."
Principal Gary Holt, who has been at Durham since 2017, has already seen the impact that the new wing has had on students.
"It's been a huge blessing to our school and to our campus. Our students have really enjoyed it. It's awesome to walk in – and watch them walk into – a new area that they've been provided and to see their eyes light up and to see the excitement that they have."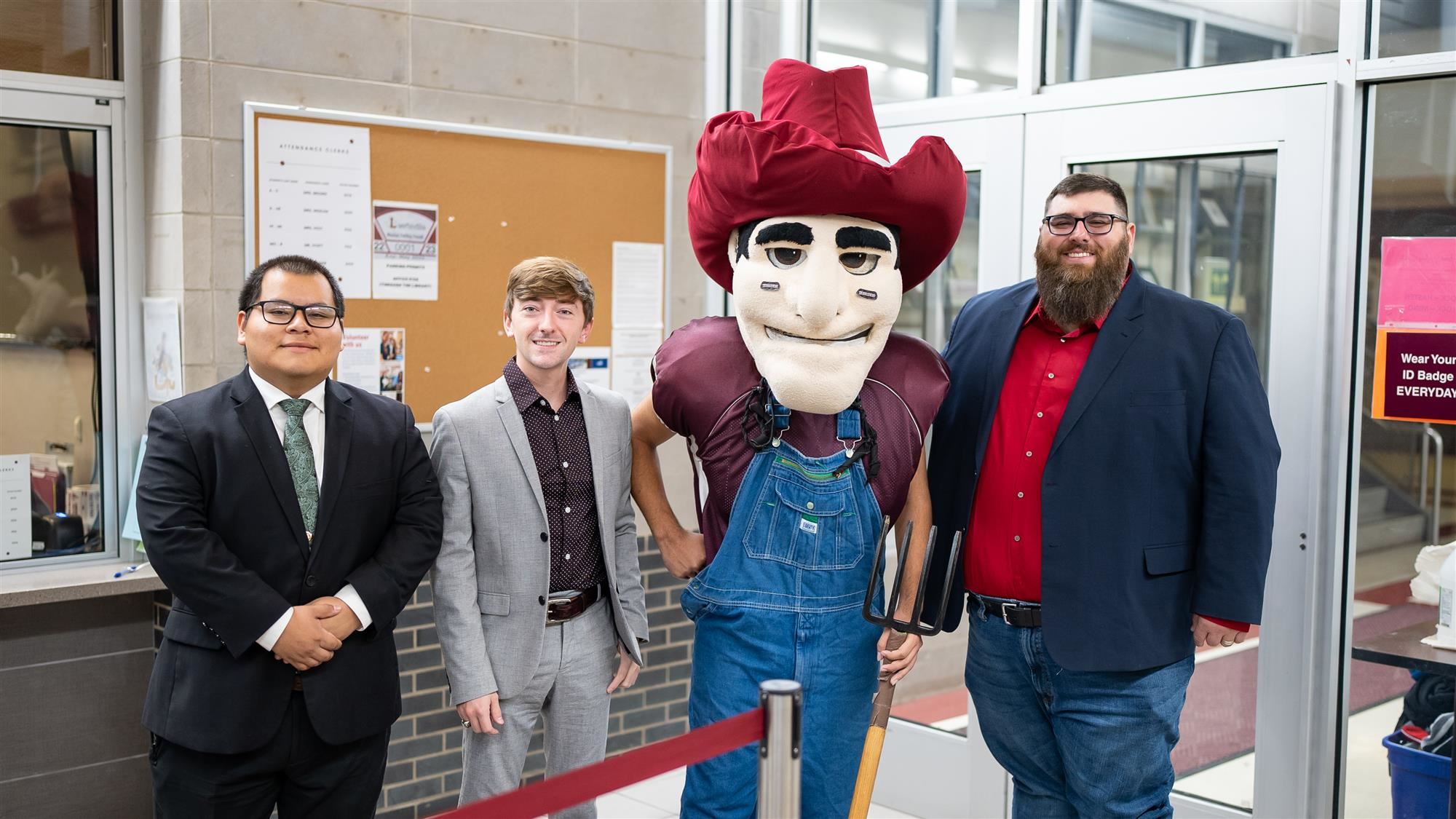 Holt hopes that LISD's commitment to continuous growth and improvement will benefit not only students, but strengthen recruitment and retention efforts as well.
"[Fine arts] is something that LISD prides itself in and this is just evidence of the commitment that they've made to our community. We're looking for something to be a shining light, a beacon, and we certainly are able to provide that with the hallmark programs that we're fortunate to be able to provide through our district."
McCary echoed Holt's sentiments, emphasizing the importance of district support.
"It means a lot. It shows that we're supported and that helps us as teachers know that no matter what our needs are, that the district is willing to come in and support that."
---
Durham Middle School is a middle school located in Lewisville, Texas serving students in the Lewisville Independent School District. Follow Durham on Facebook and Twitter, to see more student experiences throughout the school year or visit Best Schools in Texas for more information about joining the Lewisville ISD family.