Return to Headlines
The Loop Feature: LISD's Outdoor Learning Center new building is a game-changer for students
There's no doubt the way we learn and teach in schools has evolved quickly in the past few decades, but the need for environmental learning and education still remains.
Lewisville ISD's Outdoor Learning Area (LISDOLA) gives students the chance to learn about the great outdoors and nature with a unique hands-on learning experience.
LISDOLA hosts all elementary schools across the district for learning opportunities, ranging from first, second, fourth, fifth and seventh grade students. LISDOLA outdoor learning experts offer a wide-ranging list of activities and lessons for students to learn from.
"All of our activities are aligned through their science curriculum, so we are basically an extension through the science learning, just in the context of outdoors with environmental learning," Environmental Learning Administrator Shelly Robinson said. "We'll learn about water quality, take hikes to look at human impact and talk about renewable energy. We also have new solar panels and a new wind turbine that got put up. We try to tie in the threads of what's happening out here in terms of conservation and restoration into the conversation so the kids have some context to build on for their next grade level years."
Thanks to LISD voters passing a bond referendum in 2017, LISDOLA welcomed students back on-site for the 2021-22 school year to a new state-of-the-art outdoor learning center for students to enjoy that features advanced technology packages with plenty of desks and work spaces, both indoors and outdoors.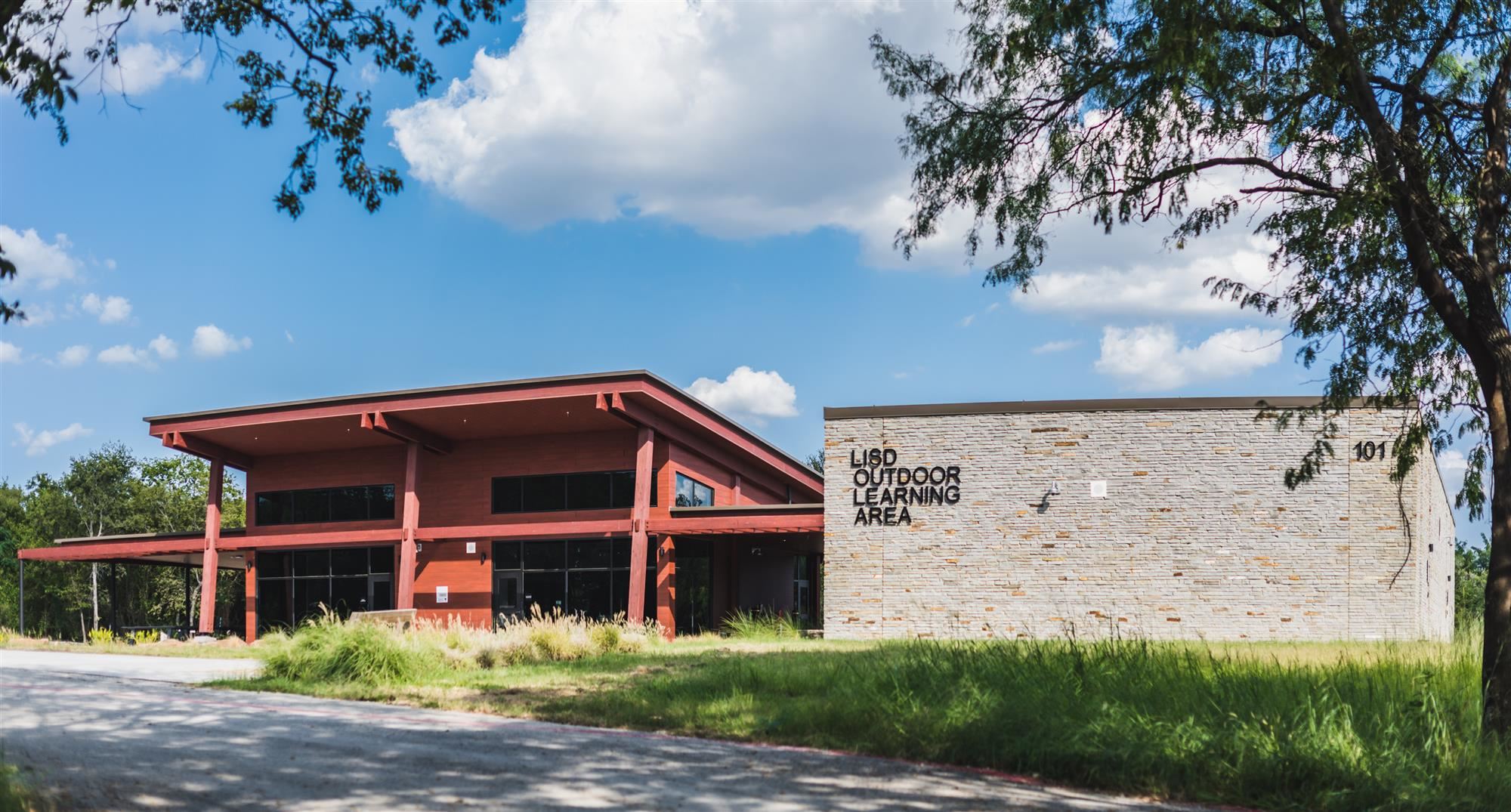 "The students get excited about everything when they come out here and they love learning outdoors. We're going to make it a fun and unique day of outdoor learning," Robinson said.
LISDOLA is made up of 84 acres, which was supplied by the U.S. Department of Education back in 1995, and has created over 20 walking trails for students to explore and learn. The longest trail is about a mile and a half, there and back.
In addition to the nature trails, LISDOLA offers water works, dissecting and plant growing, team building exercises, skull and teeth adaptations and dissections, lessons about solar panels, a time machine on the walking trail, fossils, recycling and food scrap stations to turn into compostable usage, and much more. LISDOLA welcomes more than 10,000 students per year.
The new outdoor learning center provides four classrooms, six total learning areas and three outdoor patios.
"The new building is a game-changer for what we can offer and how students will learn," Robinson said. "We've spent the last year creating new logistics, lessons, and resetting all the walking trails.
"Every grade level has their own program when they visit LISDOLA," Robinson added. "It's a completely different set of lessons with new trails and activities every time they come. We love that students get to come multiple years in their elementary experience because they remember it, they look forward to it and they get different learning opportunities."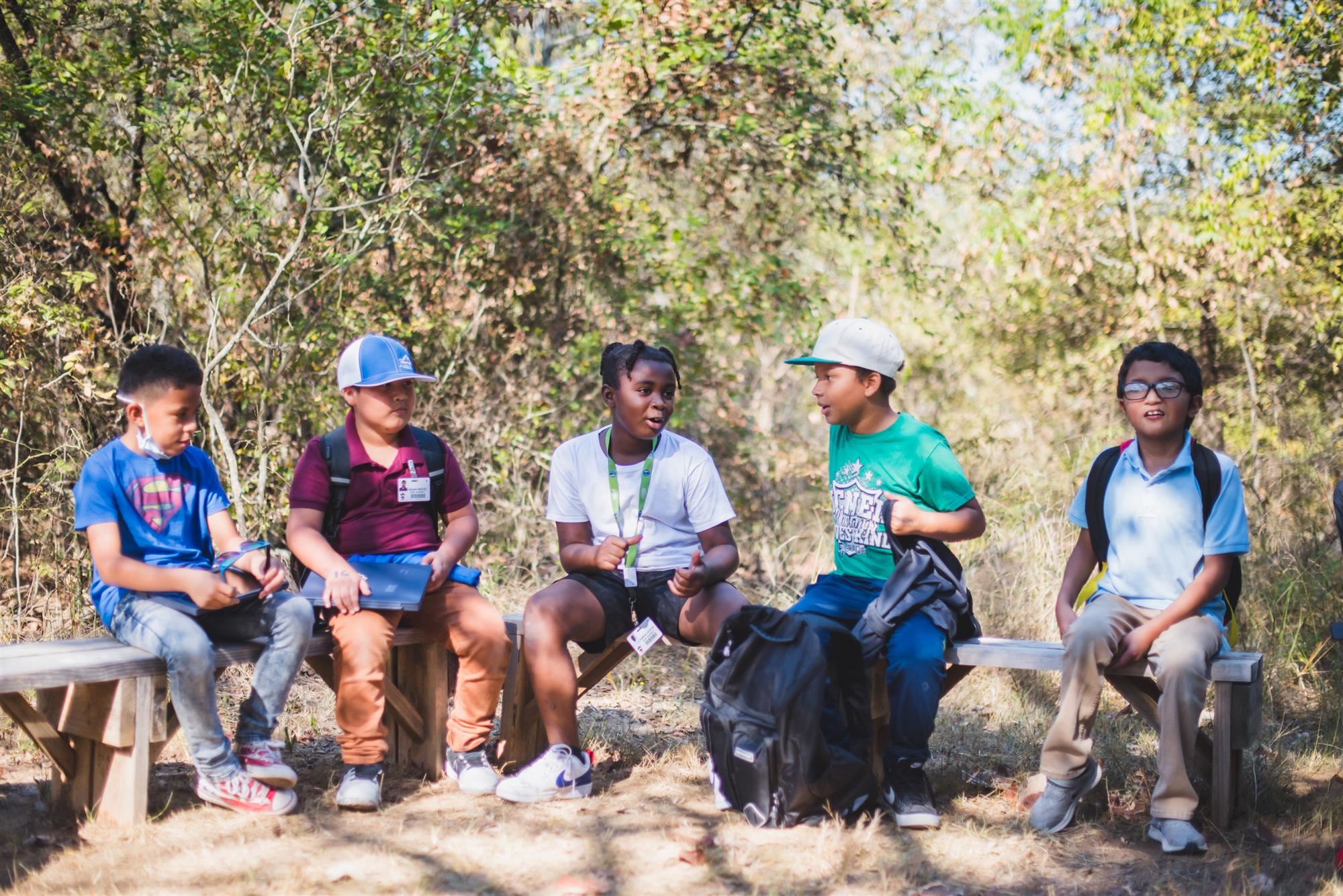 As LISD continues to offer numerous career-path opportunities for students to pursue, Environmental Learning Coordinator Jeff Carver said having outdooring learning experiences like LISDOLA creates another avenue for them to explore.
"We hope with LISDOLA that our students can see and realize there's an academic or career avenue that can go through the outdoors with what we offer and teach."
LISDOLA relies heavily on volunteers to help make it what it is today. From building benches, tables, creating walking paths and more, everything surrounding the new Outdoor Learning Center was built by volunteers, including Eagle Scouts, Boys and Girls Scouts, community members and Texas master naturalists. In fact, a lot of the scouts that volunteer are former LISDOLA students who returned to do their organizational projects on site.
"Other than the students we teach, our volunteers are the heartbeat of what makes LISDOLA run," Robinson said. "We survive with a lot of support from volunteers. Our goal is to provide an authentic learning experience for people to serve, give back and to enjoy. We really have a place for people to do that."
After not having students in person for the last year and a half, the students returned this fall and got to experience the new building and all the enhanced learning opportunities created over the past year, which is something Robinson couldn't wait to be a part of.
"We were so excited to have the students here again, just seeing them and having this place alive again," Robinson said. "This facility was not built for us, it's for the students. We are happy to get them back out here, share the new facility and activities and really just enjoy the experience and have fun learning outdoors."