Return to Headlines
VIDEO | District Officially Opens Outdoor Learning Center
Lewisville ISD's Outdoor Learning Area (LISDOLA) celebrated its opening of the new outdoor learning center with an official ribbon-cutting ceremony on Monday, Nov. 15, 2021.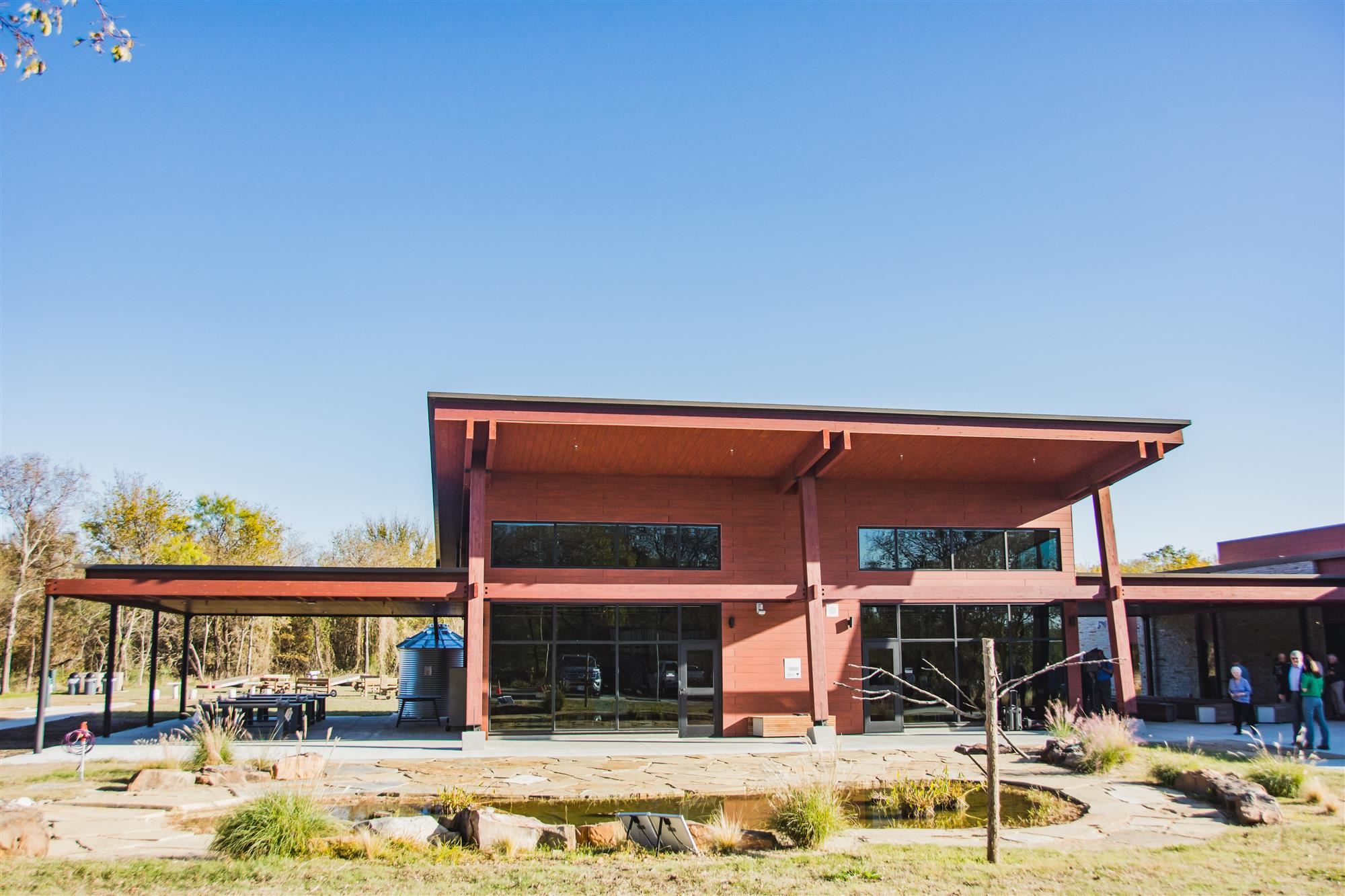 "Each year, we see approximately 10,000 students at LISDOLA," Environmental Learning Administrator Shelly Robinson said. "It is our goal to engage them in profound outdoor learning experiences that build on their natural curiosities, encourage a sense of wonder and foster the next generation of environmental stewards.
"Thank you to LISD leadership, who for many years, had the wisdom to preserve this space for nature and education. It is because of each and every one of you we've been able to see LISDOLA develop into what we see today – a flexible and beautiful learning space for students to explore the great outdoors."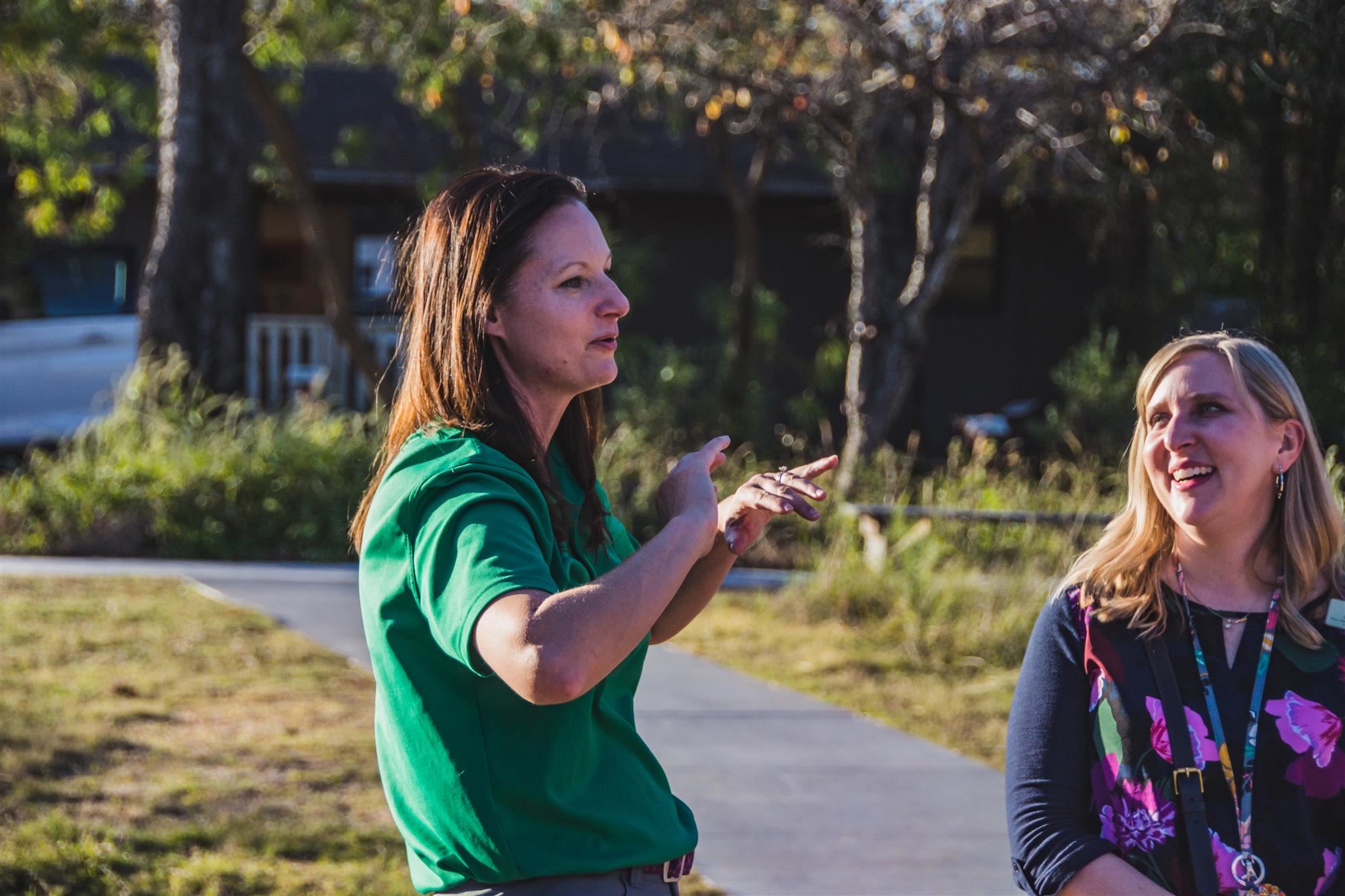 LISD voters passed a bond referendum in 2017, with nearly 63 percent of voters in favor of the bond. Included in the bond package was a new state-of-the-art outdoor learning area, located on the east side of the district off Fish Hatchery Rd in Lewisville.
LISDOLA is made up of 84 acres, which was supplied by the U.S. Department of Education back in 1995, and has created over 20 walking trails for students to explore and learn. The new outdoor learning center provides four classrooms, six total learning areas and three outdoor patios.
Welcoming comments were also made by Environmental Learning Administrator, Shelly Robinson; LISD Superintendent, Dr. Kevin Rogers; LISD Board President, Tracy Scott Miller; and Flower Mound High School senior and Eagle Scout candidate, Owen Garner.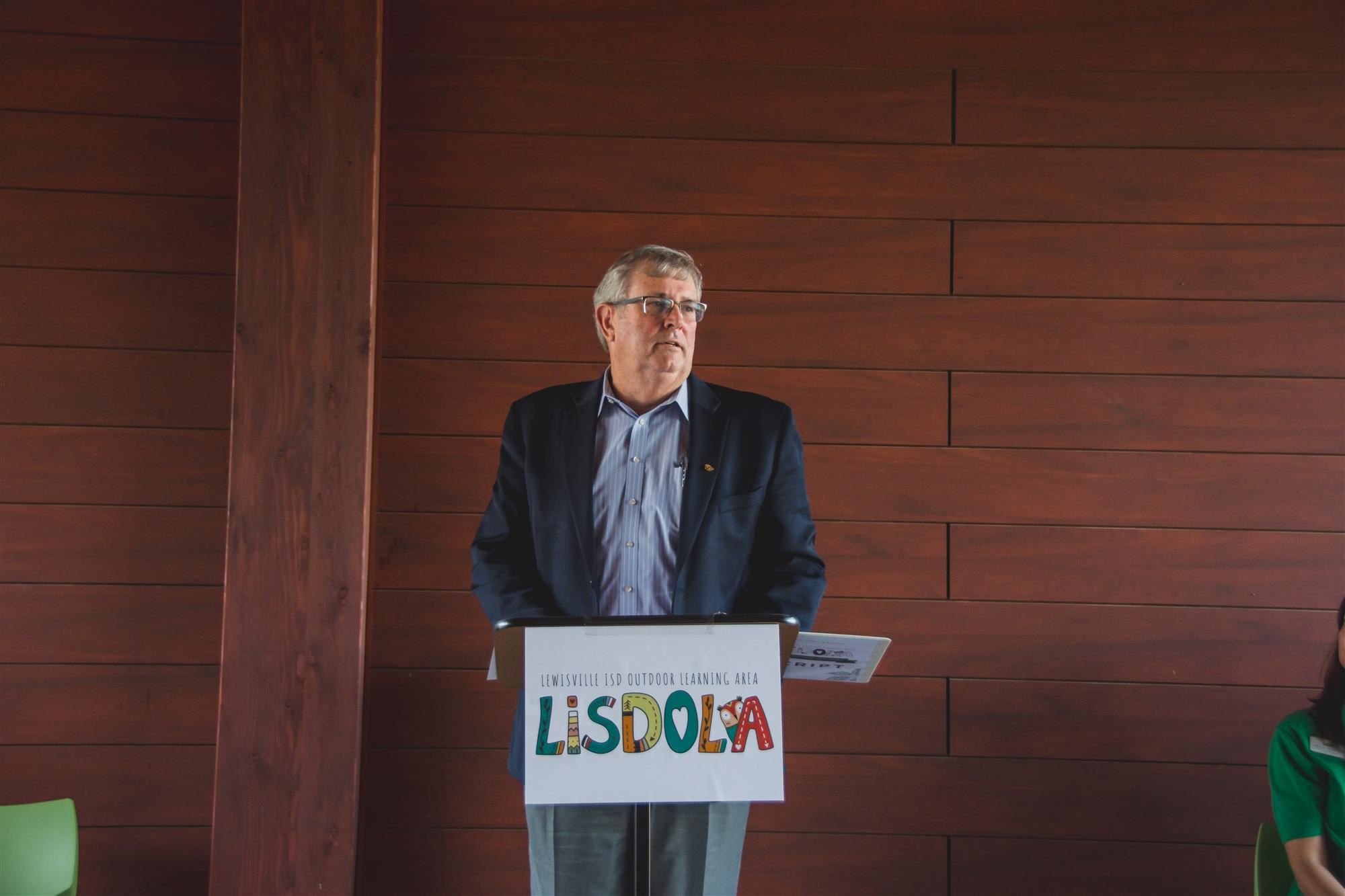 "To me, LISDOLA has always been about discovery and exploration of nature," Garner said. "I love that LISDOLA gives many students a chance to learn about the outdoors and nature."
Garner's Eagle Scout project was a footbridge that he built for LISDOLA.
"I am happy to be able to leave a positive impact on LISDOLA and benefit the students who come here," Garner said. "My project will help students have the same amazing experience I had for many years to come. Thank you for making LISDOLA a place where students can explore, enjoy, and learn about nature."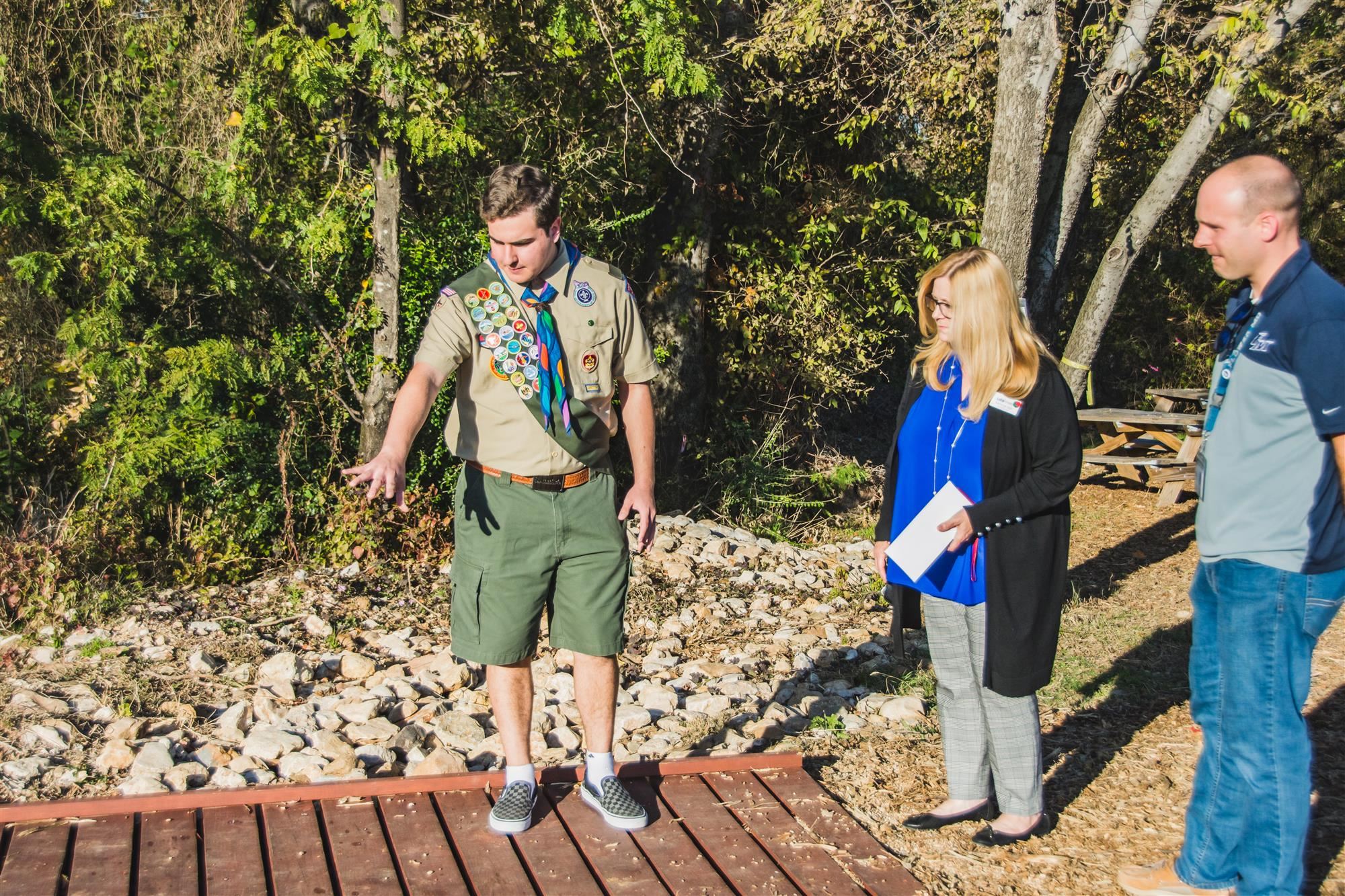 Among guests in attendance were LISD Board President Tracy Scott Miller; LISD Board Secretary Katherine Sells; Trustees: Dr. Buddy Bonner, Angie Cox, and Jenny Proznik; LISD Leadership Team members; Congressman Michael Burgess' outreach coordinator Jim Coffey; Lewisville Chamber President Lori Fickling; The Colony Chamber Membership Director Judy Ensweiler; the City Manager of Lewisville Donna Barron; former LISDOLA Administrator Suzanne Barnard; and partners from University of North Texas, Texas Master Naturalists, and the Lewisville Lake Environmental Learning Area.
Following the ceremony and cutting of the green-colored ribbon, guests were served refreshments and invited on a nature walk guided by Master Naturalist Partners and brief environmental lessons from the LISDOLA staff.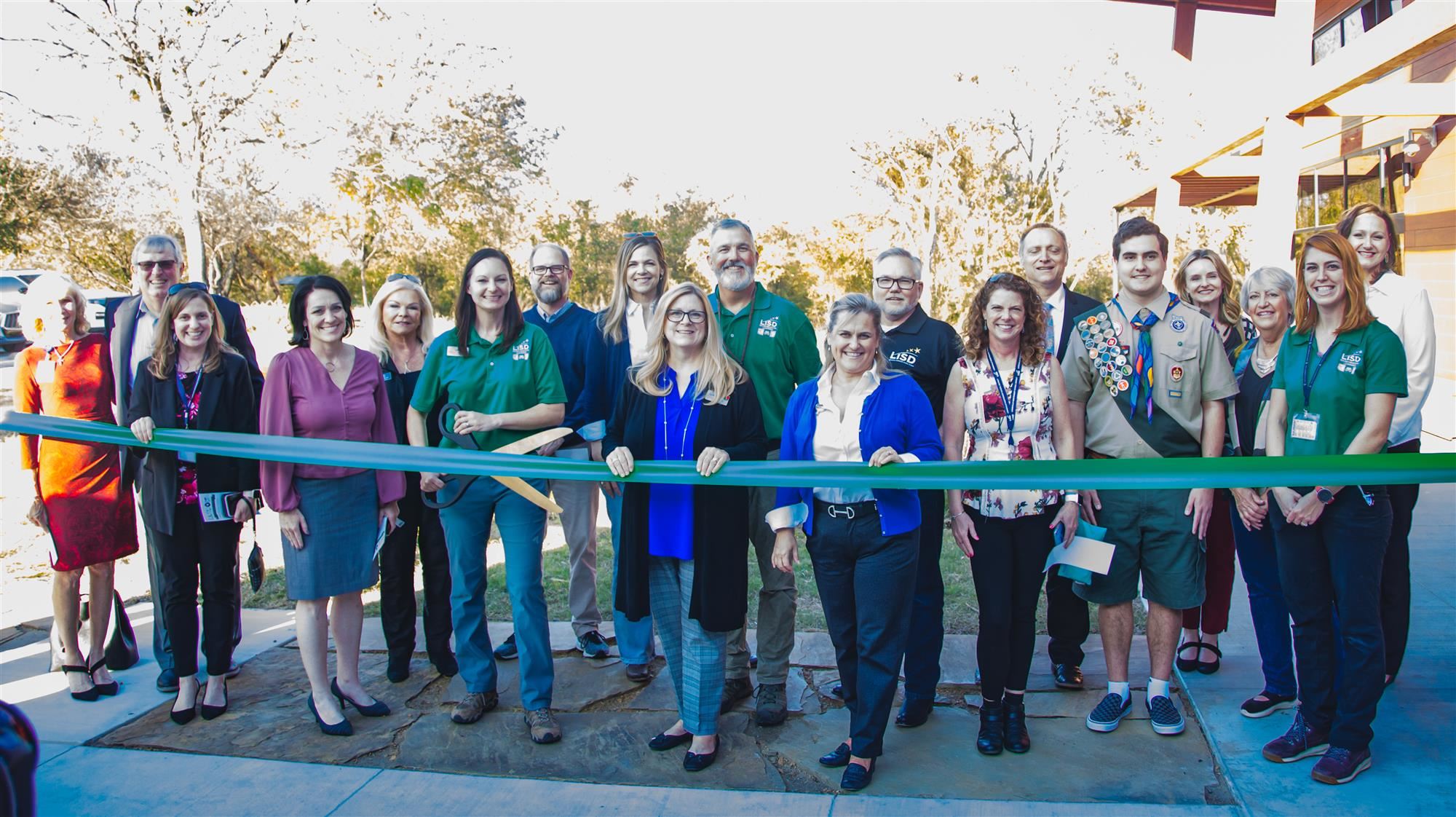 See more pictures from the ceremony on LISD's Outdoor Learning Area Facebook page.
---
From the beginning, Lewisville Independent School District has committed to ensuring all students—your children—have the resources they need and want to ultimately thrive in a future they create. Follow Lewisville ISD on Facebook, Instagram and Twitter to see more student experiences throughout the school year or visit Best Schools in Texas for more information about joining the LISD family.