Return to Headlines
McDaniel Named LISD Director of Elementary Virtual Learning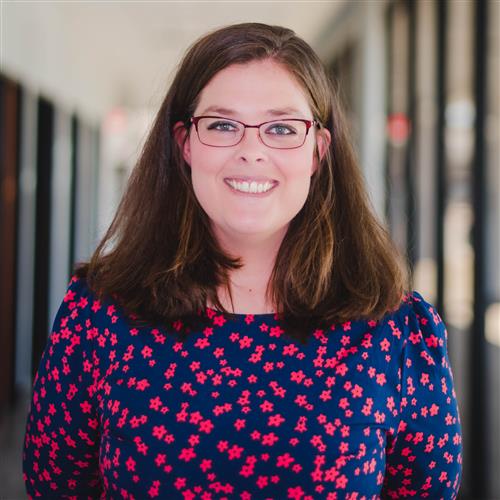 Lewisville ISD (LISD) announced April 12 the appointment of Dr. Lindsey McDaniel as Director of Elementary Virtual Learning.

"I am so honored to be named the Director of Elementary Virtual Learning for Lewisville ISD," McDaniel said. "I have attended LISD schools since kindergarten, and I have seen the district grow and expand over the years. It is such a privilege to be part of LISD's continued growth in Virtual Learning. I am excited to continue to expand our elementary offerings to meet the needs of our students and families in LISD."

McDaniel currently serves as an Elementary Virtual Administrator for the virtual learning pathway. Selected by district administration in July 2020 to help lead the pathway, McDaniel not only supports more than 9,000 virtual students and 400 teachers across the district, but also schedules and coordinates professional development for virtual staff; creates user-friendly class rosters; and observes and interacts in virtual classrooms.

"Dr. McDaniel is a dedicated and driven educator," LISD Superintendent of Schools Dr. Kevin Rogers said. "She has done a tremendous job leading the elementary virtual learning pathway this year, and I believe she is the perfect fit to continue leading the program as we move forward."

Prior to taking on the virtual administrator role, McDaniel served as assistant principal at Stewart's Creek Elementary. A graduate of LISD schools, McDaniel began her public education career in 2010 as a third-grade dual language and ESL teacher at Peters Colony Elementary. She spent four years in that role before serving as the campus technology teacher for a semester. In January 2015, McDaniel became an assistant principal at Peters Colony, a position she held until moving to Stewart's Creek in 2019. Her other professional experience includes serving as summer school principal for Lillie J. Jackson Early Childhood Center and Lewisville Elementary in 2016 and 2017; completing a superintendent internship in Summer 2018; and serving as fifth-grade SSI principal for Camey Elementary in June 2019.

Twice-named LISD Elementary Assistant Principal of the Year in 2017 and 2020, McDaniel has also received several grants and fellowships from the Lewisville ISD Education Foundation to aid her in serving the students of LISD.

McDaniel received her Bachelor of Science in Interdisciplinary Studies with English as a Second Language from the University of North Texas (UNT). She also earned her Master of Education in Educational Administration from Texas Woman's University and her Doctorate of Philosophy in Educational Leadership from UNT. McDaniel holds certifications in Superintendent, Principal (EC-12), ESL (EC-6), and Generalist (EC-6). Additionally, she is certified in Instructional Leadership Development, Crisis Prevention Institute and Coaching Levels I and II.

McDaniel resides in The Colony.