Return to Headlines
Neighbors Spread Cheer to Camey Elementary
The Colony High School brings special deliveries
Dec. 18, 2019 — Taking a quick trip down the street with gifts and smiles, The Colony High School (TCHS) Junior Reserve Officer Training Corps (JROTC) recently made a special visit to a campus in their own backyard, Camey Elementary.
"We selected Camey as our adopted elementary school because they serve as one of our feeder schools," TCHS JROTC instructor First Sergeant/Master Sergeant Carolyn Zila said. "For a service-learning project, we thought it would be an amazing thing to give back to our community. What better way to give back to the community than having our older kids provide a service to the younger kids."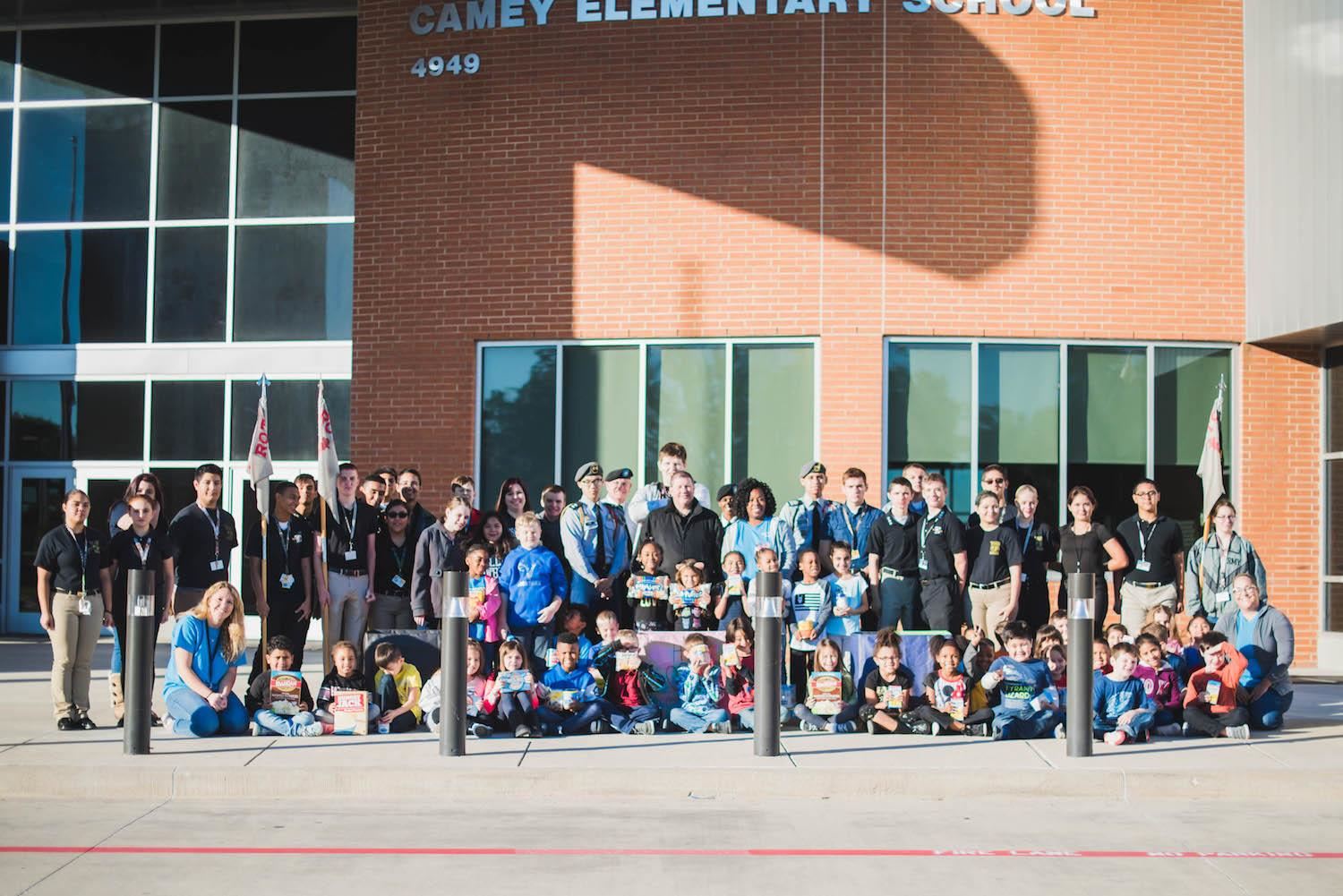 This service project was multi-faceted and included a canned food drive, angel tree gifts and handmade planter boxes to begin an elementary campus garden.
"They have started a food pantry for us, they're taking care of all our Angel Tree kids, they're starting a garden in the back with the new planters and they come to volunteer," Camey assistant principal Felicia Curry said. "They are really helping the community and our Camey families."
Partnering alongside TCHS' Academic Vocational Life Skills (AVLS) classes, the JROTC organized a canned food drive to begin a Camey food pantry for the holidays. The event challenged students to coordinate, promote and hold one another accountable with each new day of food collection.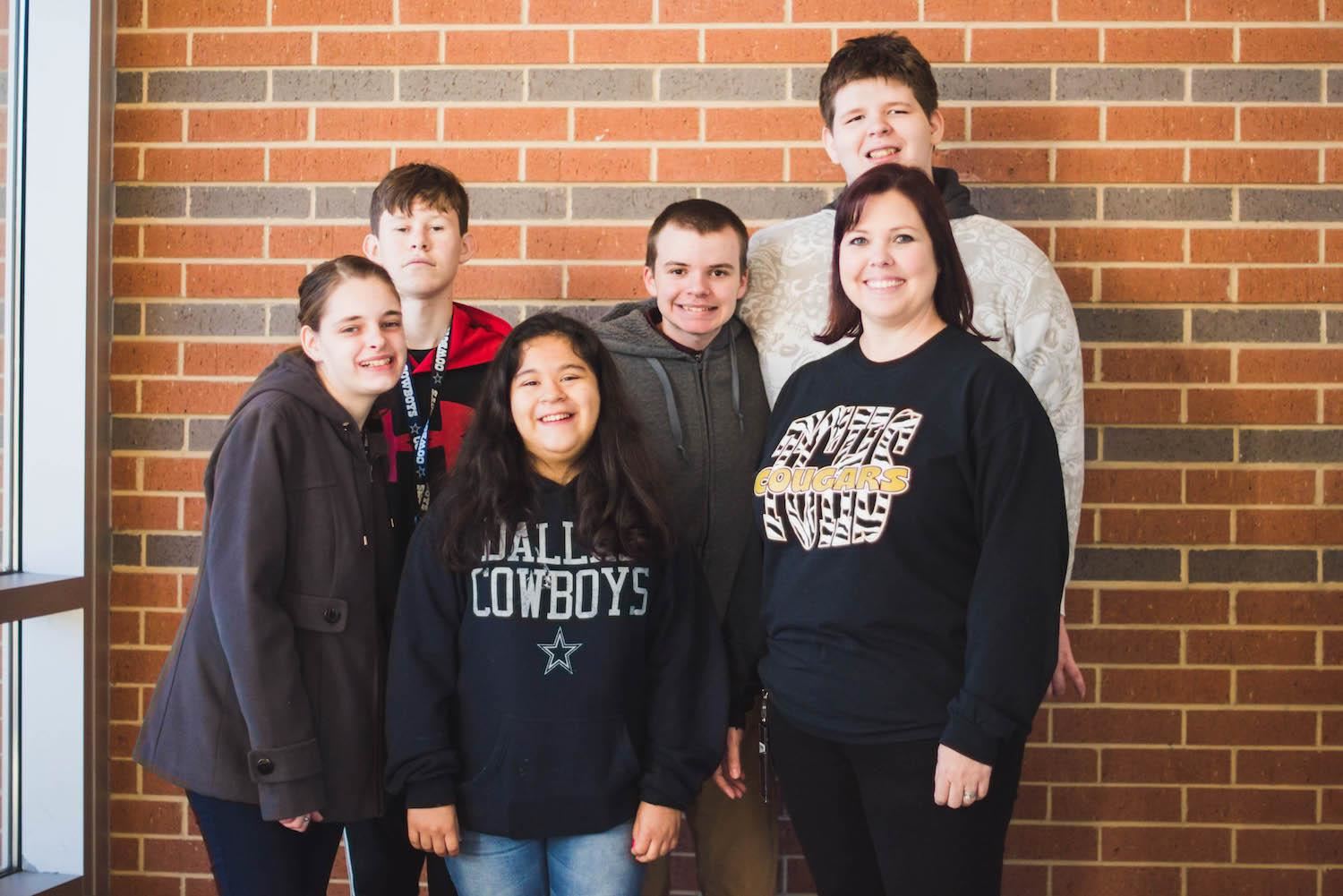 "One of our goals this year is community outreach," TCHS AVLS teacher Jennifer Shaw said. "So much of the time, people give to our students, so we want to teach our students to give back as well. The joint effort with JROTC is to nurture, provide and make sure that our elementary school kids have what they need."
"We know that this particular service project will reach families that are not so fortunate," TCHS JROTC instructor Lieutenant Colonel Steve Lopez added. "We instill this sense of community and service in our students now, and hopefully they will not lose it as they grow into adulthood."
While the food drive was underway, many other JROTC students were busy building large planter boxes to begin a new Camey garden. The young students will be able to get a real-time look at how a seed becomes a plant and then a piece of food.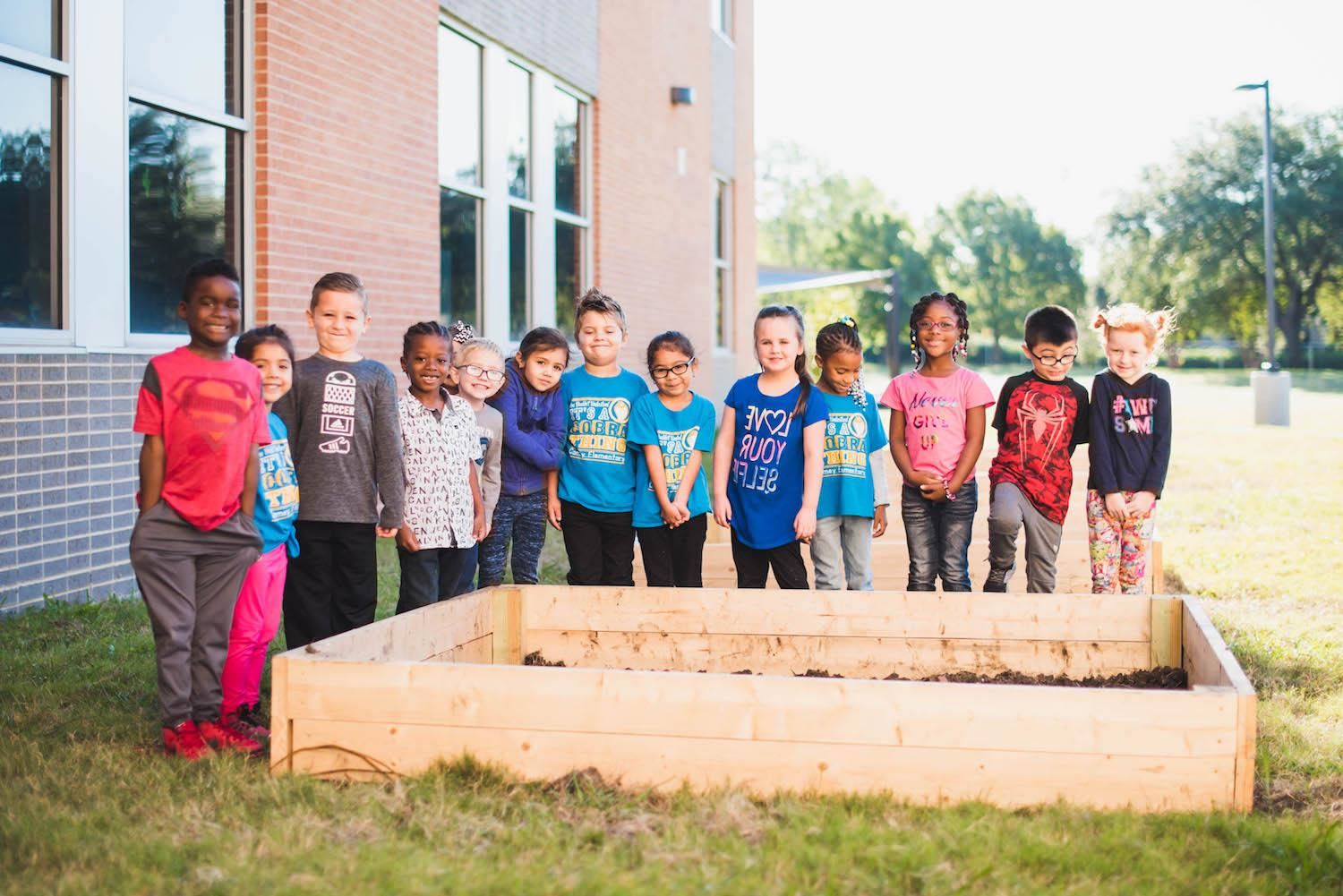 "Our JROTC's work on the planters and the food drive has just been amazing," TCHS principal Dr. Tim Baxter said. "These kids have worked very hard to really impact a partner school in our community."
Giving back to a local school is a major part of these student's lives.
"The whole mission of JROTC is to turn young people into better citizens and I really feel you can't become a proper citizen without giving something back to the community," Cougar Battalion Command Sergeants Major Brian Pacheco said.
"It is very meaningful to us," Cougar Battalion Lieutenant Colonel Daniel Park added, "Ultimately, we want to be a positive influence on young kids. If we can be a positive influence on them, then they're not only going to be successful students, but successful citizens who can give back to the community."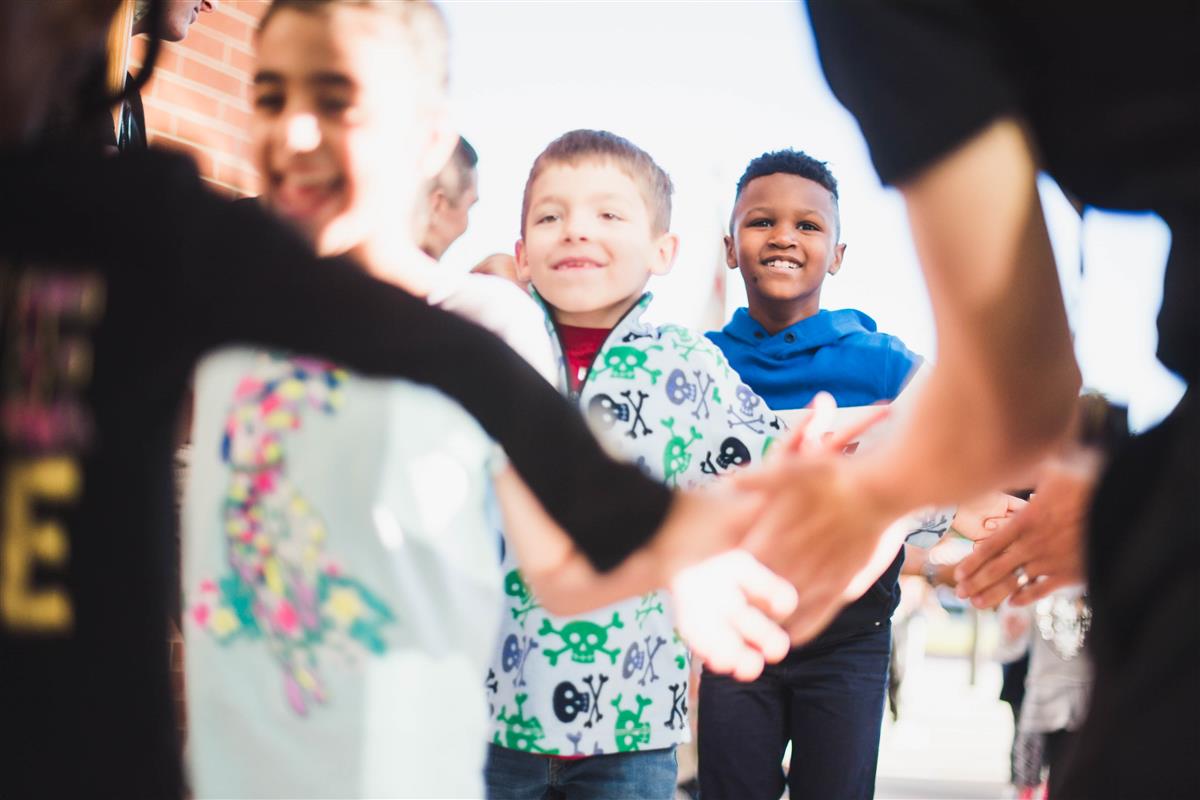 The JROTC students are frequent guests at Camey, volunteering their time to make an impact on the young students in their neighborhood. Not too long ago, many were Camey students themselves.
"It's really nice to be back here and seeing all the kids having fun," former Camey student Cougar Battalion Platoon Staff Sergeant Isaac Alday said. "Just to come back here once in a while and do all this with them makes me really happy. I get to see how we affect them and how much positivity we can create for other kids."
"When I was in elementary, I looked up to high school students, so I'm very happy to be a part of this," added Cougar Battalion Executive Officer, Major Craig Sloan.
See more pictures from this experience on Camey's Facebook page.
---
Camey Elementary is an elementary school located in The Colony, Texas in the Lewisville Independent School District. Follow Camey on Facebook and Twitter to see more student experiences throughout the school year or visit LISD.net for more information about our district.