Return to Headlines
Camey Elementary and Minnie's Food Pantry Partner Up for Families
Through the front doors and just down the hall, Camey Elementary has a new addition to their campus this year - a food pantry of its own, complete with a red carpet, stocked and ready for families and students in need.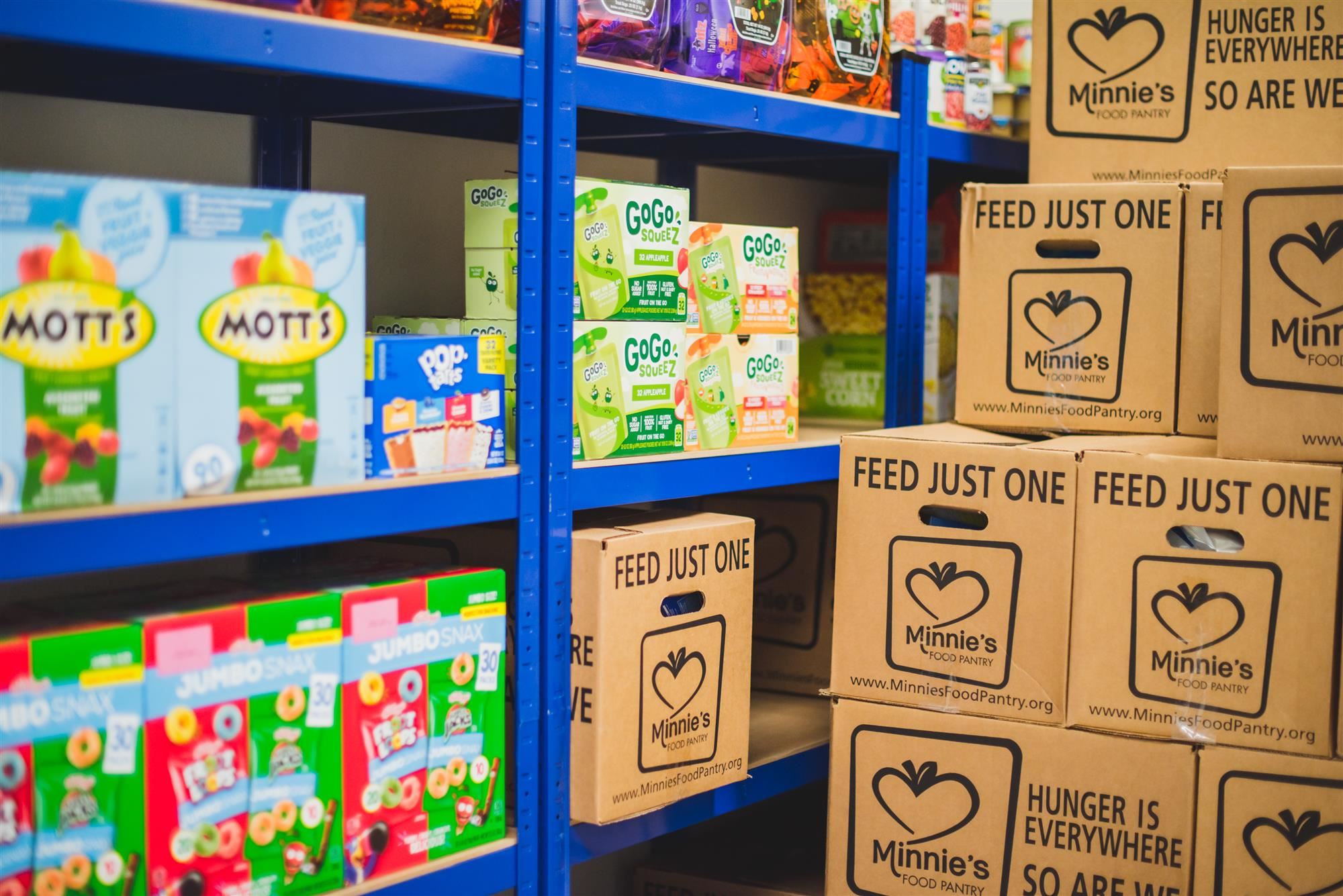 The project, a partnership between the school and Minnie's Food Pantry, with support from The Cigna Foundation, all came together thanks to the efforts of Camey's Communities in Schools Traditional Site Coordinator Mirna Cervantes.
"This will help us bring food security to our families every month for the entire school year," Cervantes said. "Minnie's Food Pantry is providing the food for us. For our first delivery, we are starting out with 80 boxes and each box has 40 pounds of food."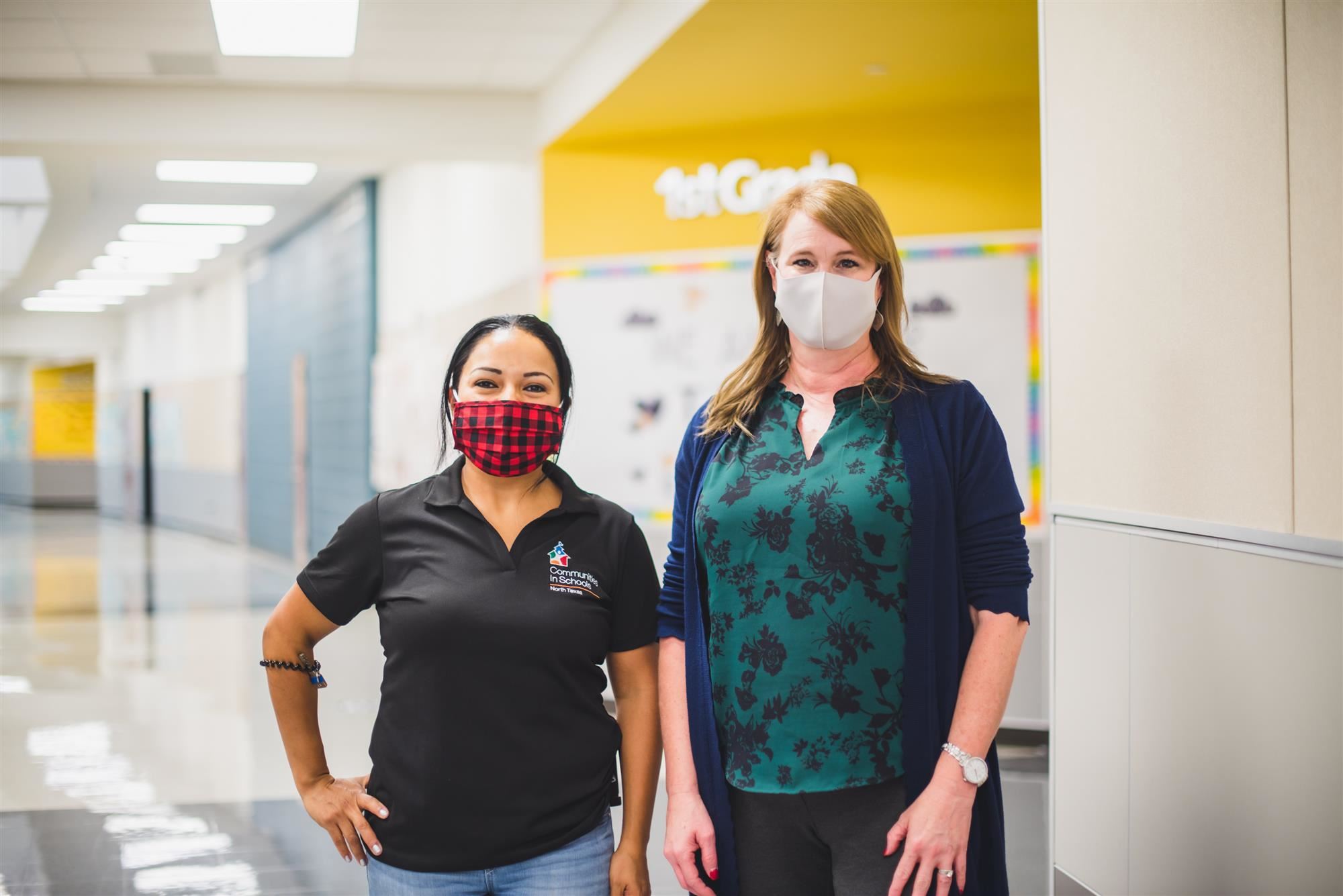 Cervantes helps ensure families who are most in need get a call and schedule a convenient pickup for the boxes in the food pantry.
"We want to make sure our students' basic needs are met," Camey Principal Angela Cortez said. "We still have a lot of struggles from the pandemic and we know that high learning can't happen when something is missing from a students' basic needs. We always want to support The Colony community and make sure they have what they need to raise their children."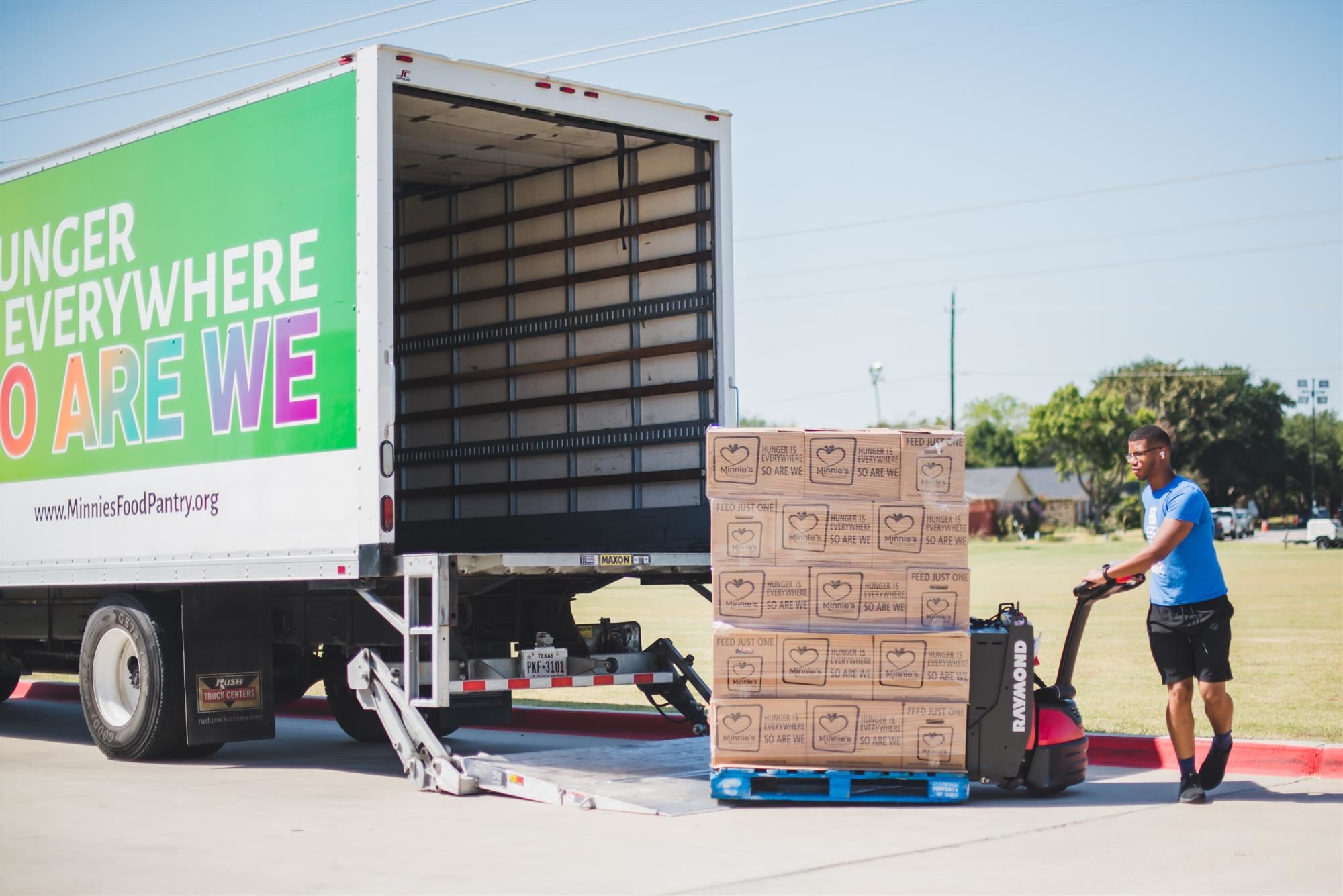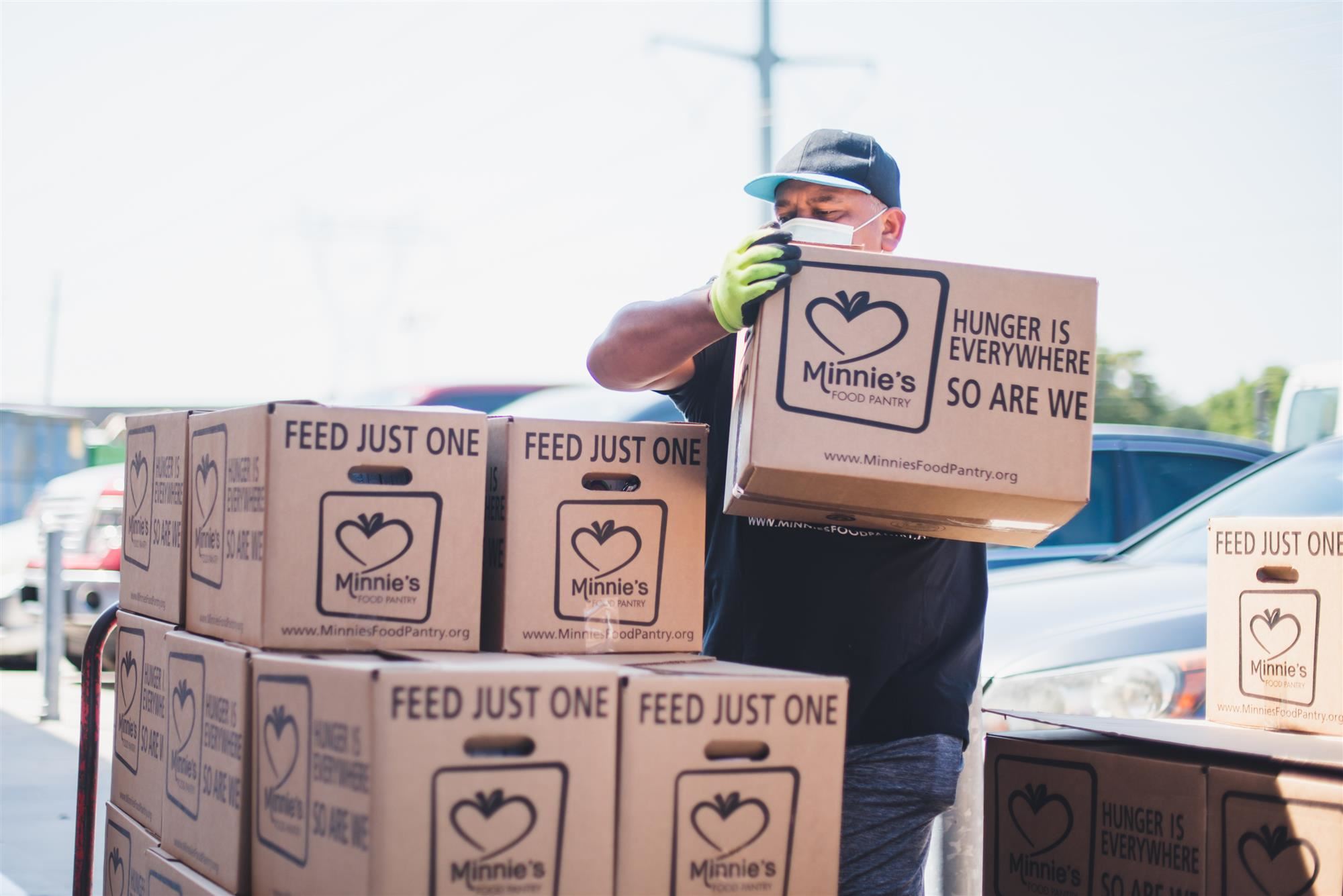 Earlier this month, a team of volunteers from Minnie's Food Pantry helped set up the Camey food pantry, bringing in pallets of foods and organizing the space for efficiency.
"Minnie's has been amazing," Cortez said. "They have been so responsive and cooperative and you can just see that this is their mission."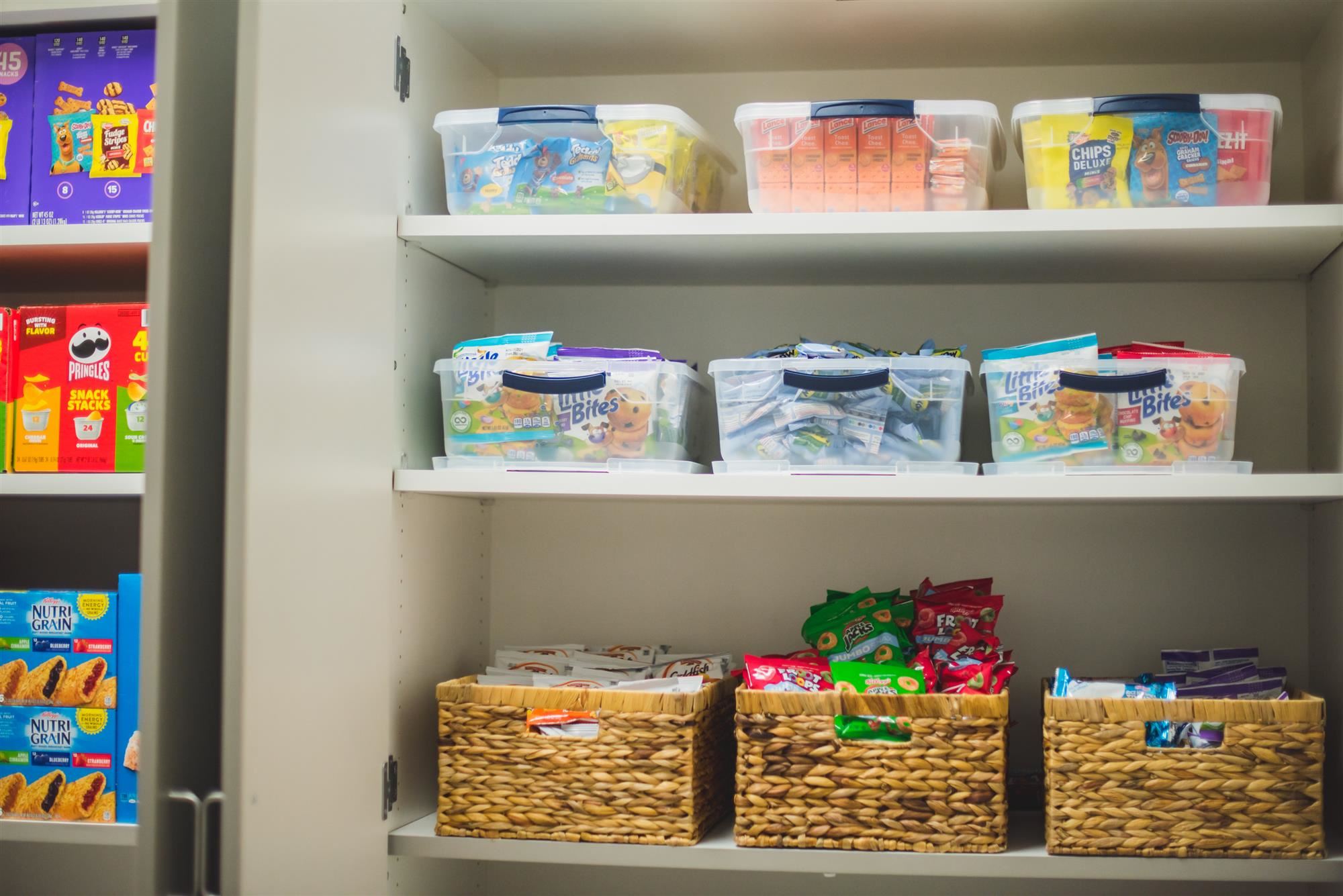 Besides the large boxes of food, the new food pantry is also stocked with snacks and bottled water, which can be given out by Camey staff and teachers as needs arise each day.
"We have a gallon-sized bag of snacks in each classroom that teachers can pull out at snack time and fill those gaps for students who may not have one or have forgotten their snack at home," Cervantes said.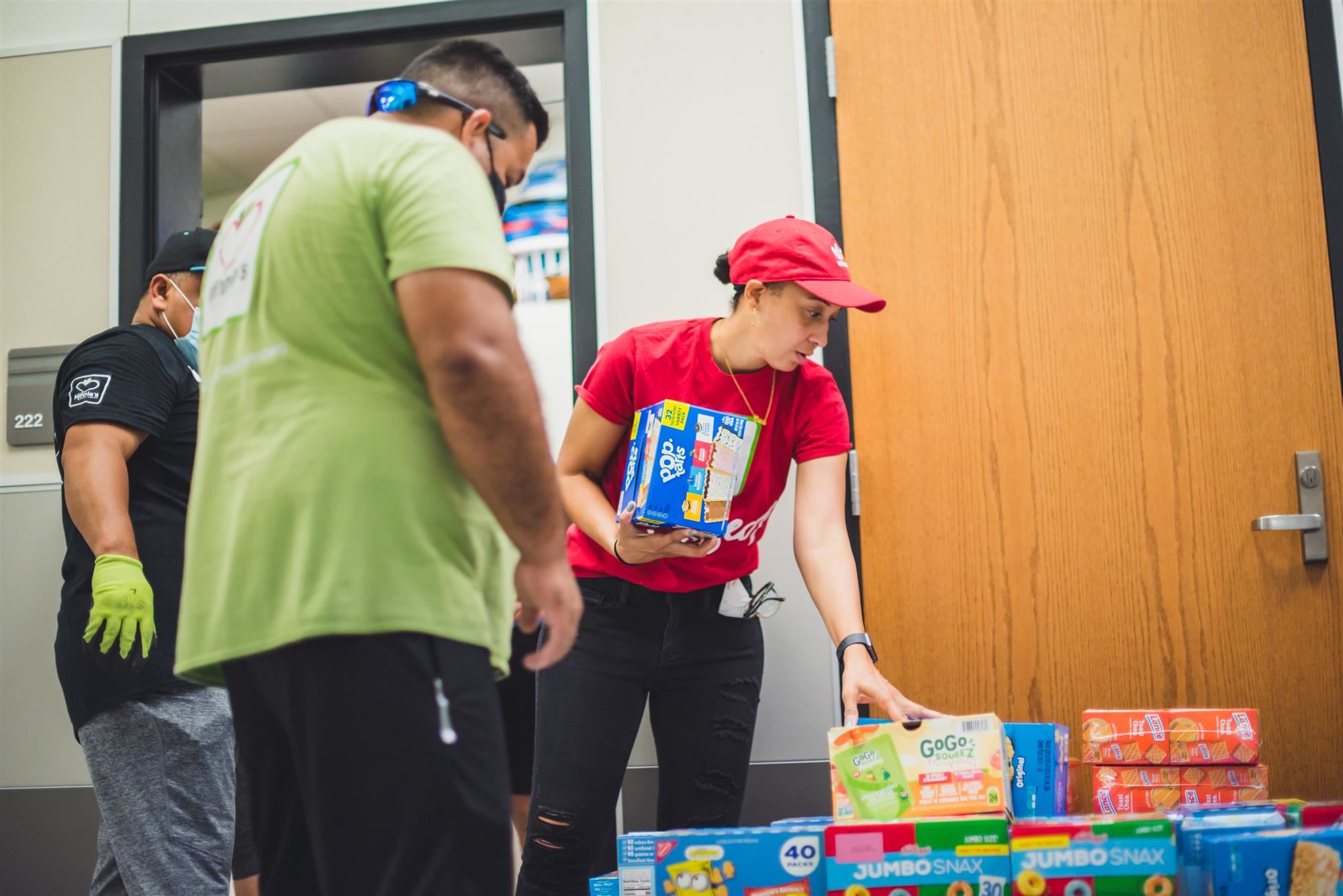 Once all the organizing was complete, the food pantry was officially open with a brand new door sign and a red carpet roll out, a reminder that this space is important and it is for everyone.
"This food pantry is another way we can get to meet our families and make the connection between our campus and the community," Cervantes said. "My hope is that we provide that one meal that a family needs, especially if they are having to stretch out meals. We want to make them feel welcomed, served and supported."
---
Camey Elementary is an elementary school in The Colony, Texas, serving Pre-K through 5th graders with future-ready learning experiences in the Lewisville Independent School District. Camey feeds into The Colony High School attendance zone. Follow Camey on Facebook and Twitter to see more student experiences throughout the school year. Join the Lewisville ISD family by enrolling today, or visit Best Schools in Texas to learn more.