Return to Headlines
Camey Elementary's Inflatable Friday Fun
Outside Camey Elementary on a Friday afternoon, passerbys just might get a glimpse of a few out-of-the-ordinary characters stomping around the parking lot near the car pickup line. Staff dressed in inflatable costumes direct students to their cars, dance along to popular music and kick off the weekend with a little bit of added fun.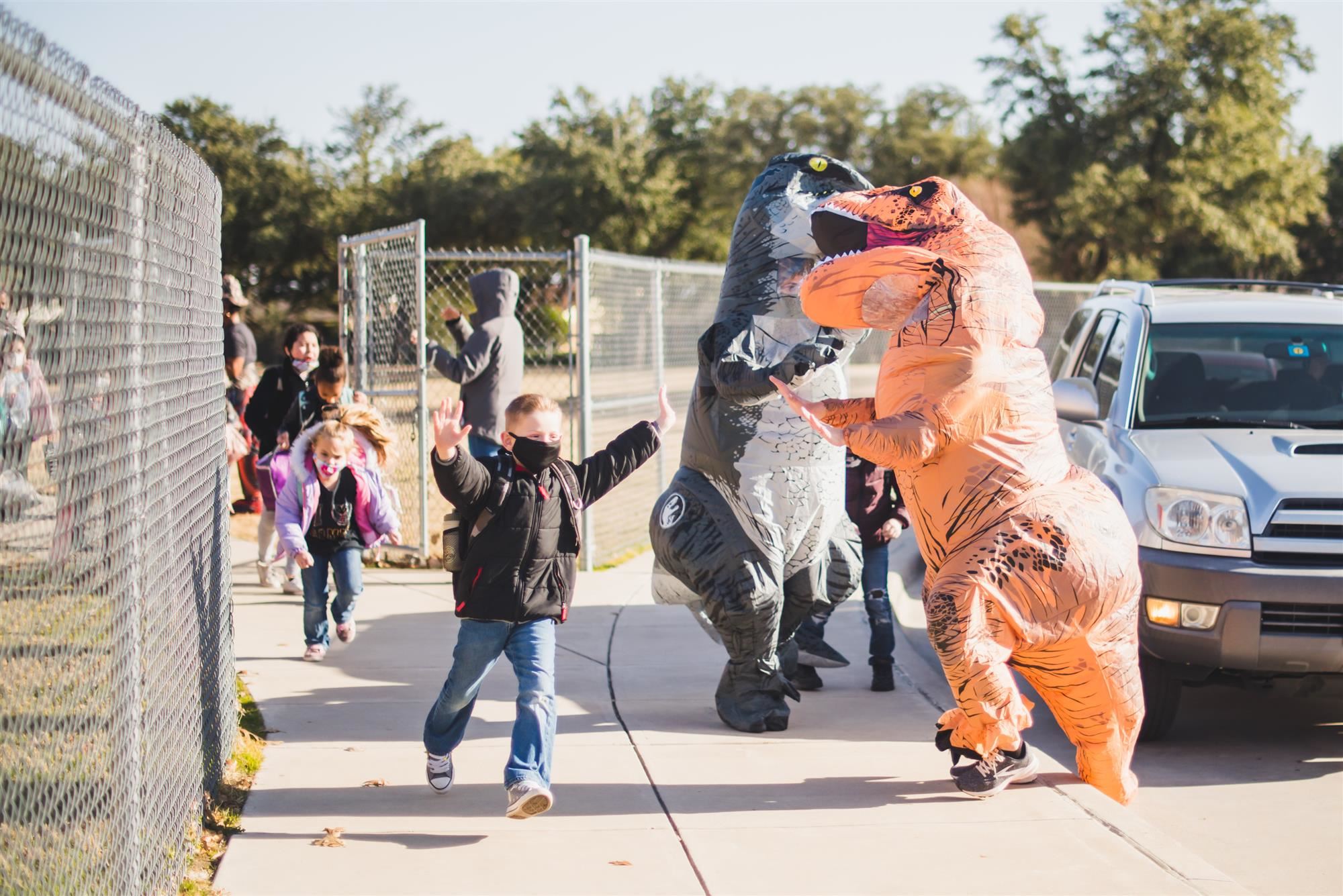 "Before the pandemic, we held a campus-wide pep rally every Friday," Camey principal Angela Cortez said. "This was a chance for us to recognize students and staff members, recite grade-level cheers and most importantly, have fun and dance."
When school returned with new Level Orange protocols, schools had to temporarily cancel or change some of these traditions, especially large gatherings.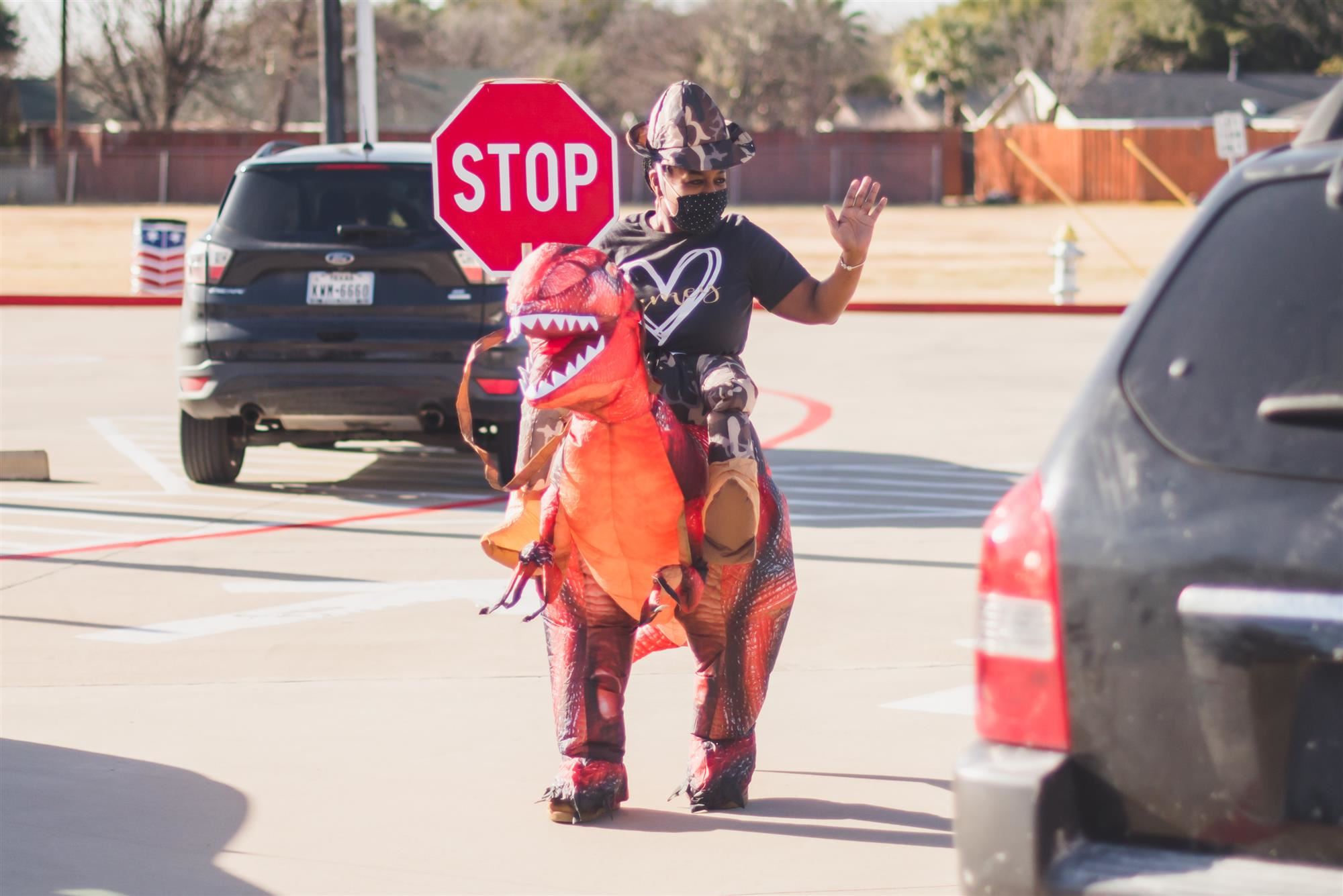 "When we had to pause those weekly celebrations, we started with just a couple costumes to wear on Fridays as a way of incorporating a sense of normalcy for our students through laughter and fun," Cortez said. "Throughout the year, we have added to our funny costumes, and the kids love it! The smiles on their faces when they see us coming down the hall with our music blasting is priceless."
While the students are excited to run outside to dance along with dinosaurs, unicorns and flamingos, the participating staff gets just as much out of all the Friday fun. Afterall, being the superstars on campus often comes with fist-bumps, selfies and even signing an autograph or two.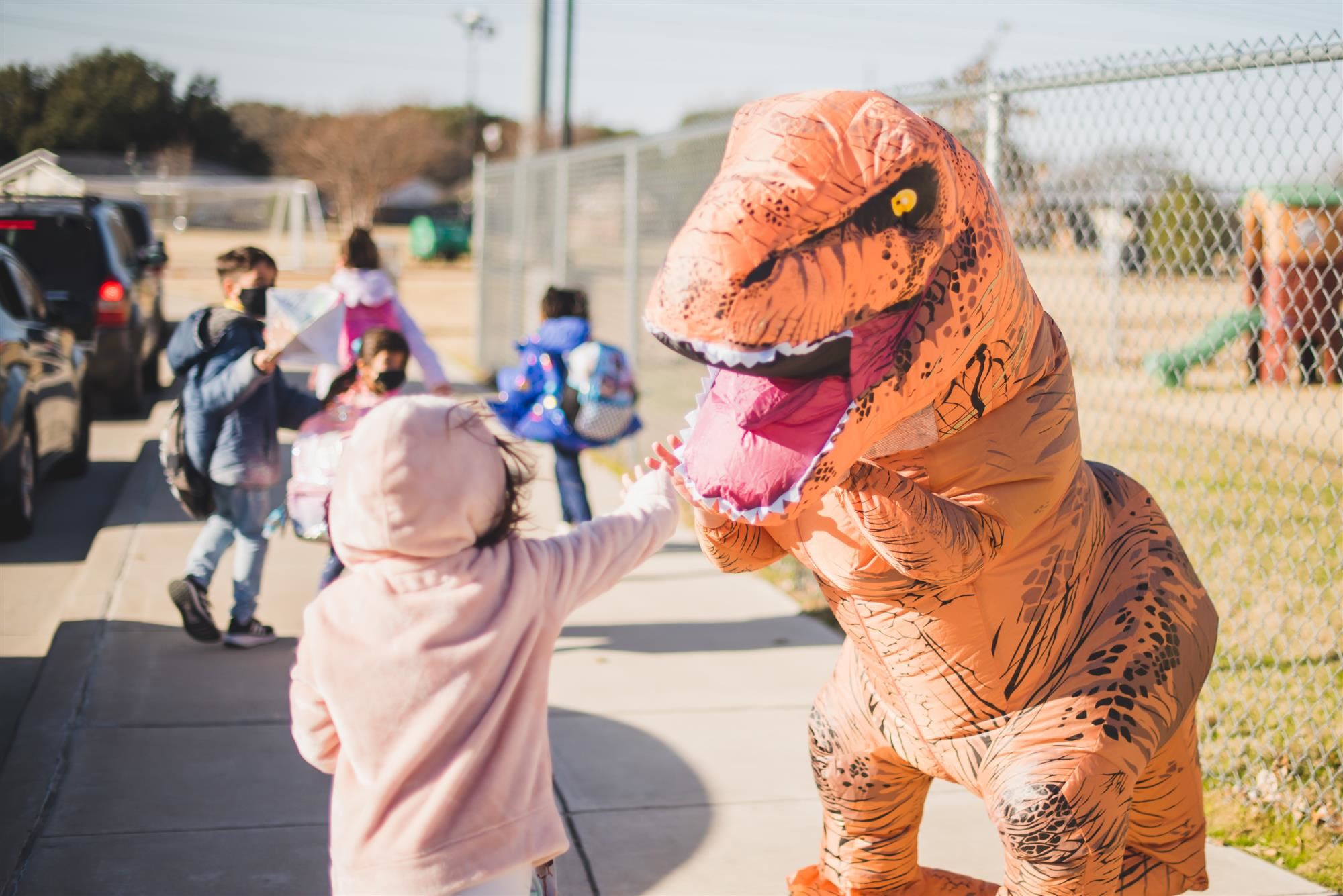 "When I get the call that it's time to bring out the inflatables, my heart jumps," Gifted and Talented Facilitator Stephanie Campbell said. "I love the opportunity to bring laughter to our students, parents and amazing teachers. Our kids work hard every day, and having the opportunity to bring laughter and fun to a normal routine is what we, as teachers, do. We seek out those opportunities and in the end, we build a stronger relationship with our students, parents and each other."
"Being able to bring joy to our Camey Families is a pleasure," Language Acquisition Specialist Sheniqua Johnson added. "Knowing I am bringing a little sunshine into a student's day provides me with confirmation that I have chosen the right career as an educator. It also provides me an opportunity to 'let my hair down' and I've found it to be a great stress reliever."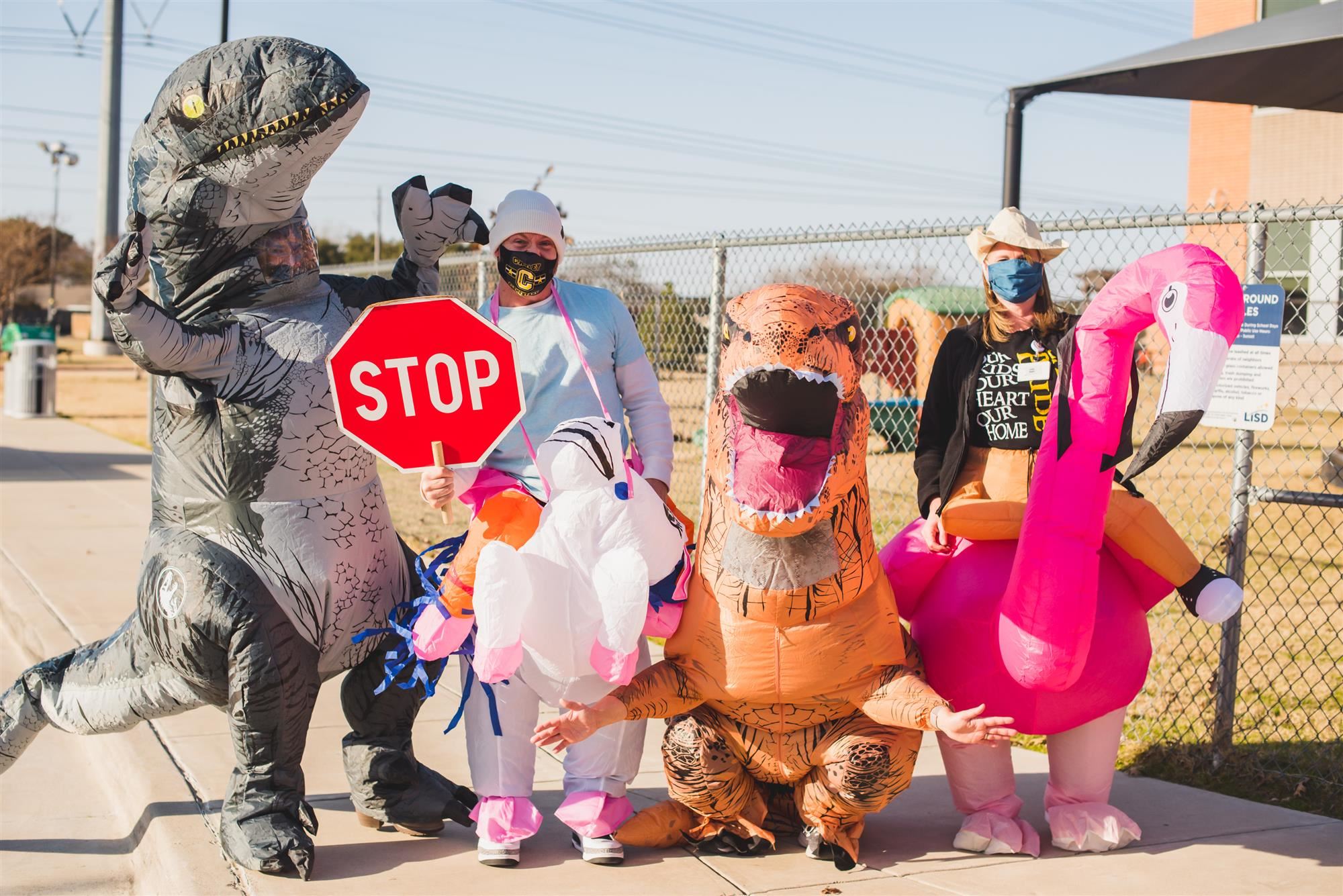 For Cortez, these little moments of joy on Friday are just another part of a bigger campus culture that her staff strives for.
"​I always say we have the absolute best staff and students around," Cortez said. "As a faculty, we chose the mantra, 'Our Kids. Our Heart. Our Home.' This speaks to how every single adult feels about our Camey students. We pour our heart into what we do every day to ensure our kids feel safe, secure and loved in their school home. This is just one small way of showing them how much we care."


---

Camey Elementary is an elementary school located in The Colony, Texas, serving Pre-K through 5th graders, in the Lewisville Independent School District. Follow Camey on Facebook and Twitter to see more student experiences throughout the school year or visit Best Schools In Texas for more information about joining the Lewisville ISD family.