Return to Headlines
Camey Elementary Dives into the Deep End of Reading
It's not every day students get to attend a pool party with a famous book author, but Wednesday, Oct. 21 was an extra "Wimpy" day at Camey Elementary. Not only were students in Maddie Fairchild's fifth-grade class invited to come to The Deep End [virtual] POOL PARTY party, hosted by "Diary of a Wimpy Kid" author Jeff Kinney, but they were special guests as well.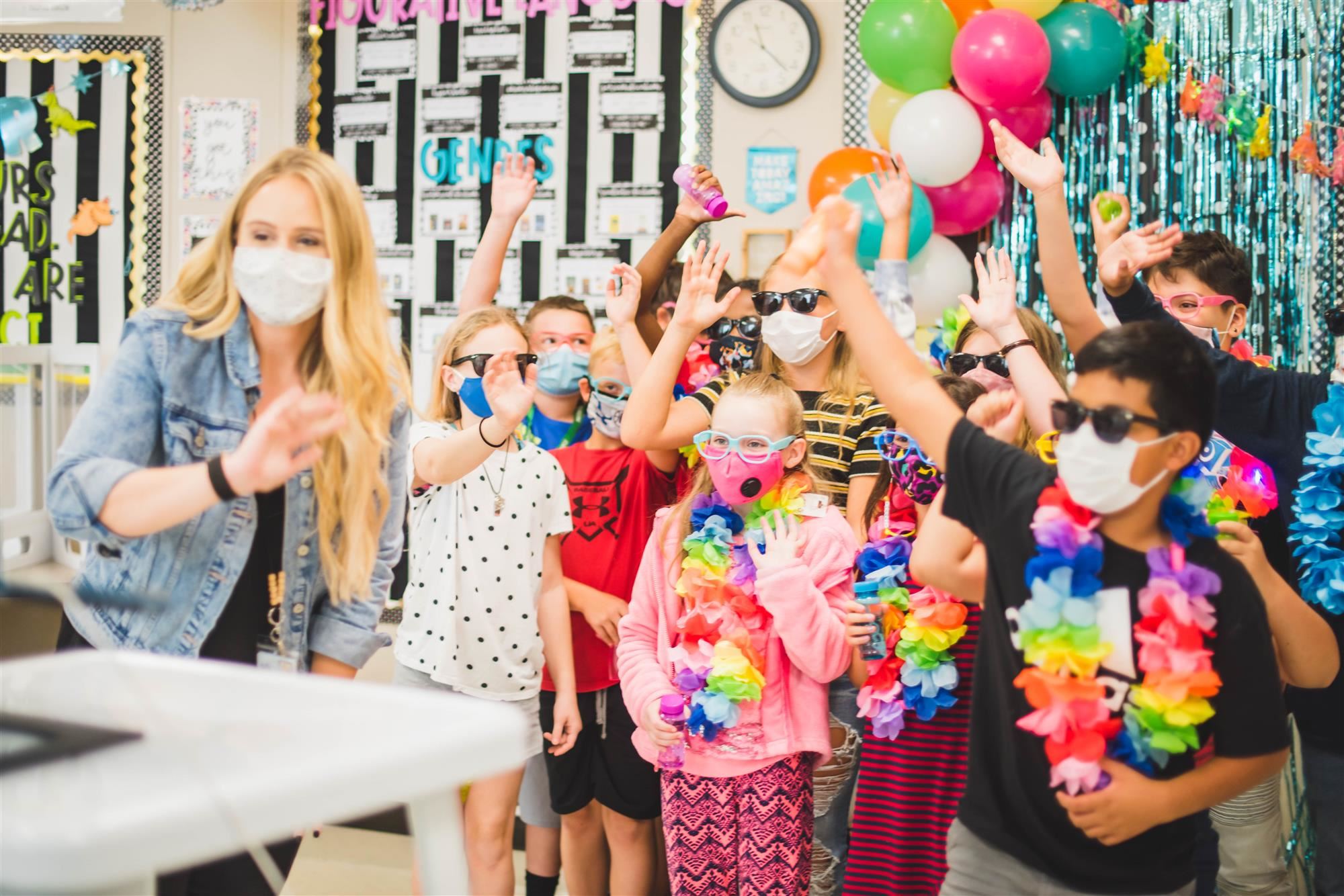 To celebrate "The Deep End," the latest book in the "Diary of a Wimpy Kid" series, Kinney invited student streamers across the country to join him for virtual activities including drawing his famous character, a water balloon fight and trivia.
As the party continued, the Camey students anxiously awaited their moment on screen.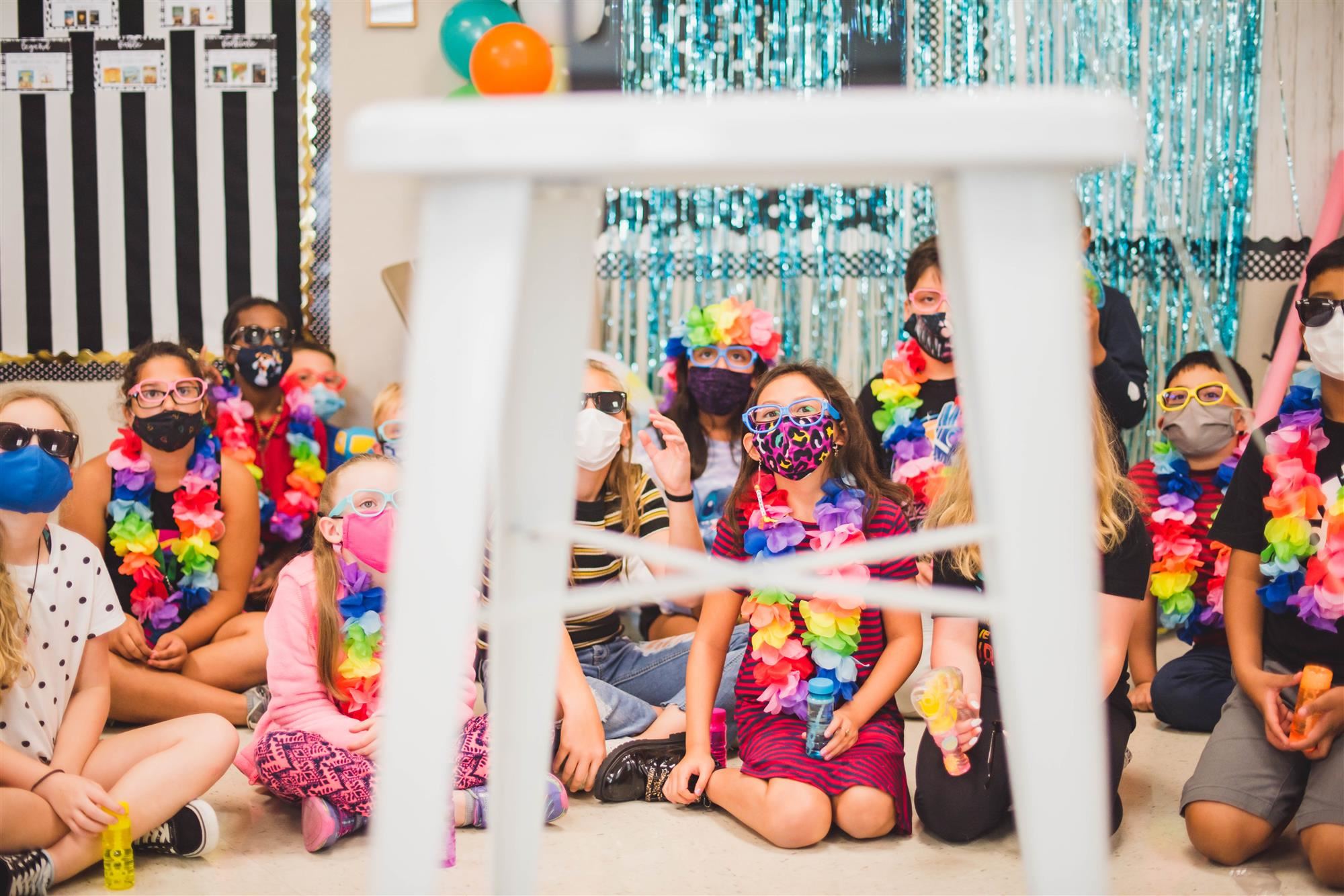 While Fairchild's class was under the impression one student from the class was to be chosen at random to speak to the author, in a twist, student Kadynce Garner received the honor as a surprise nomination from her teacher.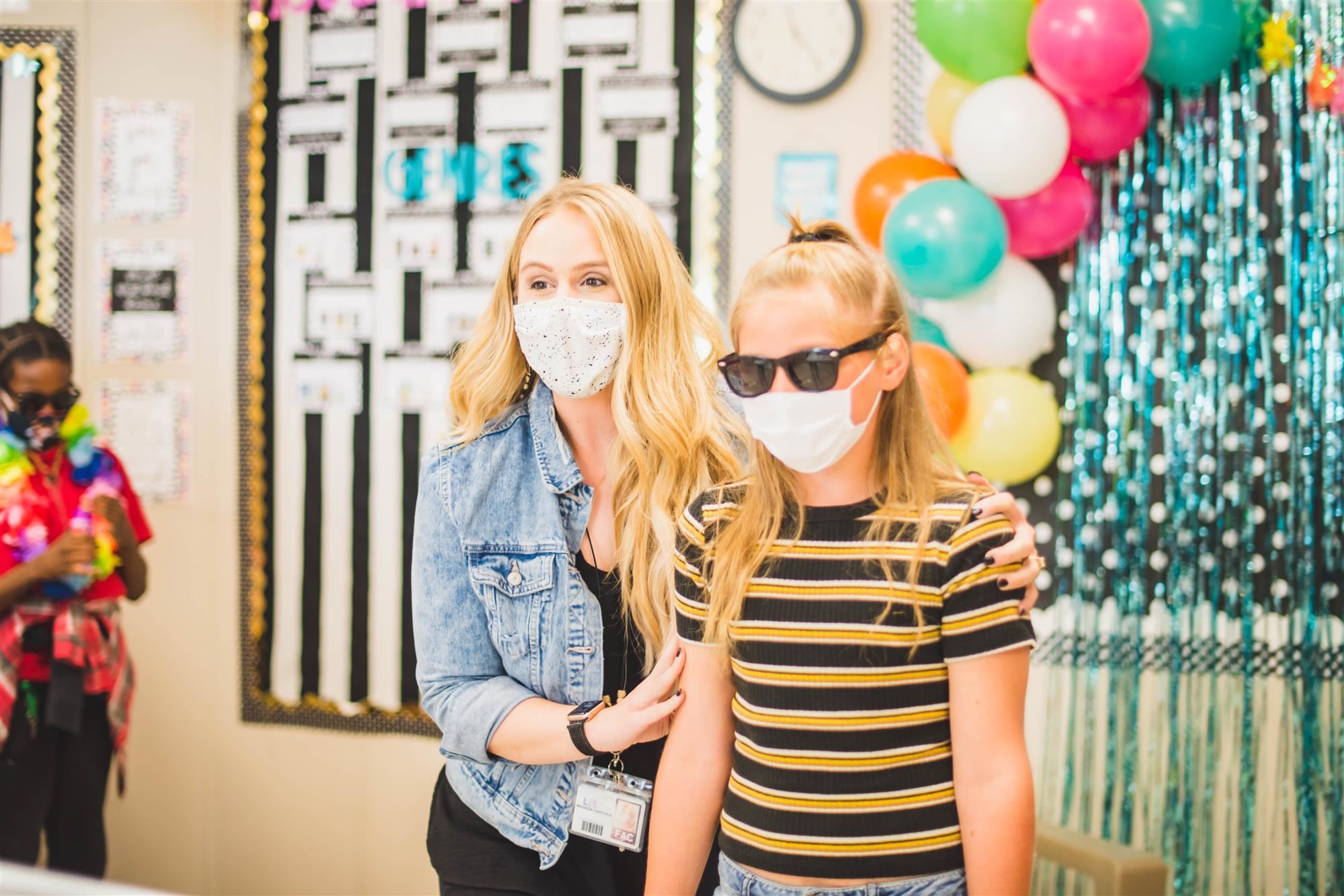 Across the live stream, Kinney read the entire nomination to Garner, which included:
"Kadynce comes to school every single day with an amazing attitude, ready to learn and help others. Going to school during a pandemic can be very difficult, but she is strong and resilient. For example, when her class received a new student last week, she immediately asked how she could help. She showed her around school and made sure that she knew everything she needed to be successful."
Garner's classmates used bubble machines to create a fun atmosphere while her honor was being read.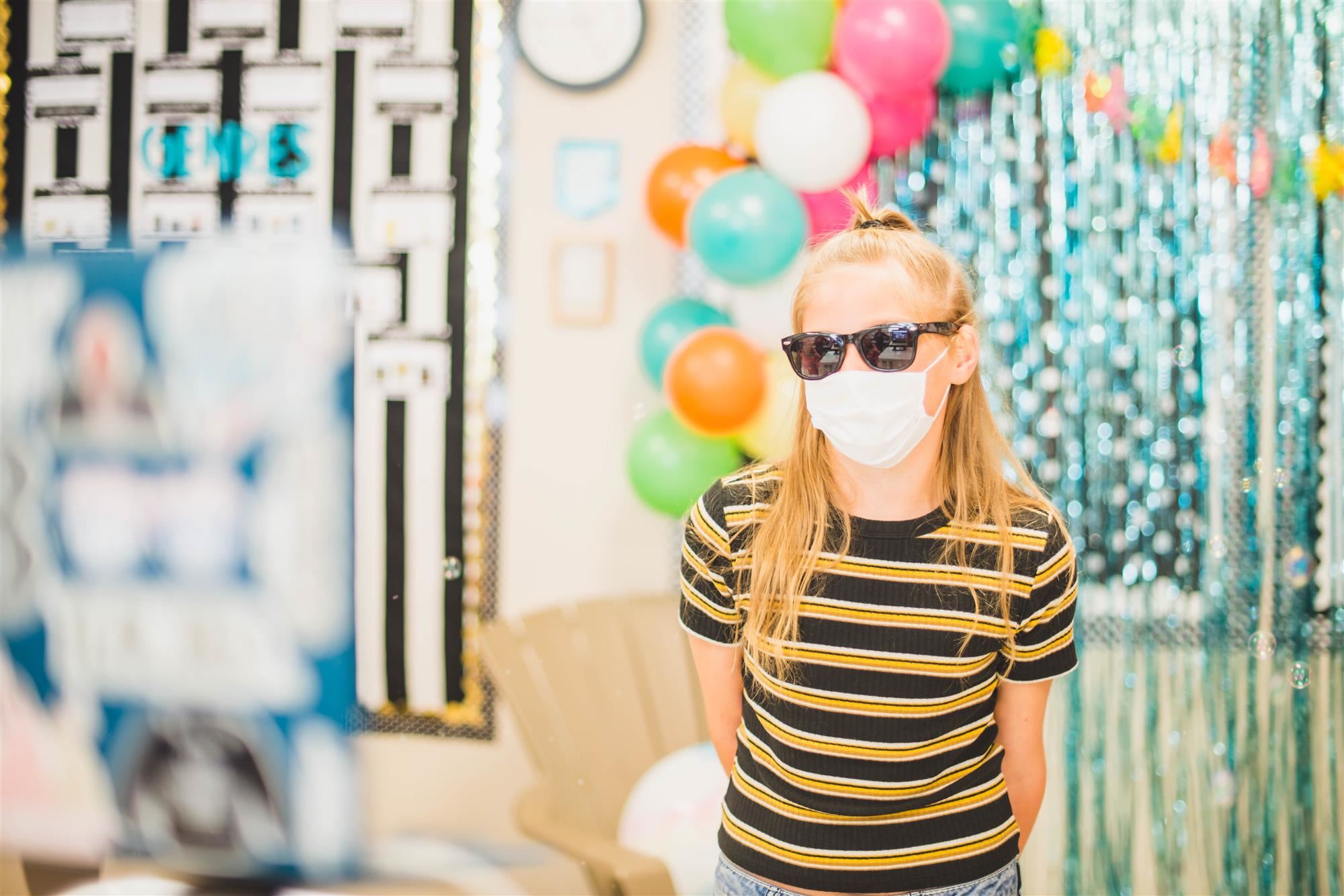 "It was such a shock," Garner said. "I was very surprised. It is really cool that we got to talk to him."
Having the chance to be seen by 100,000 people across a live stream is no ordinary occasion, but it was all done in the name of reading.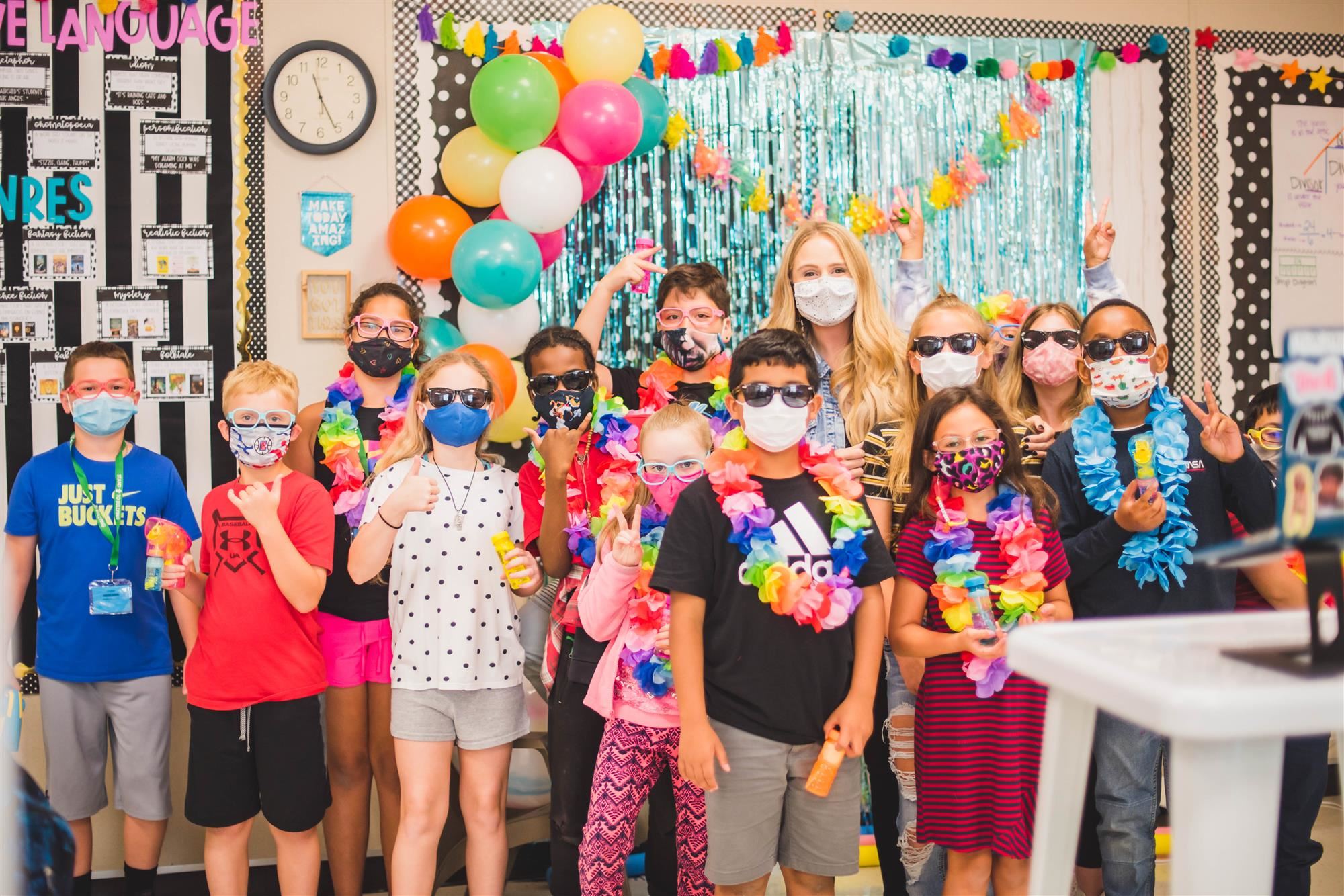 "As a reading teacher, opportunities like this don't happen often," Fairchild said. "These are such well-known books that I knew the students would be excited. Instilling a love for reading is so important and I want to help do that any time we get the chance."
Fairchild added that special experiences like this bring some "sunshine," during the year of a pandemic, which makes these moments more important than ever.
---
Camey Elementary is an elementary school located in The Colony, Texas, serving Pre-K through 5th graders, in the Lewisville Independent School District. Follow Camey on Facebook and Twitter to see more student experiences throughout the school year or visit Best Schools In Texas for more information about joining the Lewisville ISD family.