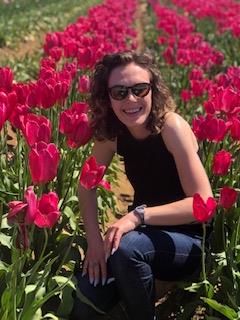 Phone: (972) 350-3137
Email:
Degrees and Certifications:
Associates Degree Early Childhood Education Bachelors of Science Psychology with Departmental Honors TEA Certificate: SPED K-12 & Core Subjects 4-8
Ms.

KelseaMae Godwulf

Hello!

My name is KelseaMae Godwulf and this will be my third year at Lakeview Middle School. I aboslutly love the spirit and support I feel when I walk into Lakeview.

I graduated from the University of Oregon with Honors in Psychology. During my undergrad I studied early childhood adversity and how it affects young adults later on in life when presented with a social stressor. I presented my findings at the University of Santa Barbara and Harvard. After college, I was presented with an opportunity to study emotions and relationships at Yale Univeristy however I quickly found that being in a lab setting all day was not for me! I have been in special education for serveral years now and truly love my job. At Lakeview, I am a Special Education SDI/INC/BASE Teacher, and Behavior Resource Specialist

A little about me: I participate in aerial aerobatics, my favorite move is called "tear drop." I love the outdoors and miss Oregon's weather; I can't get used to this Texas heat!

My core philopsophy is to take things one day at a time, it's ok to be frustrated and to not understand things; it's human nature. It's how we handle those situations that help us grow.