Use the buttons below to find out more about the specialized programs LISD offers its students:

---

Vision

All of our students enjoy thriving, productive lives in a future they create.

Mission - I Statements

Students, staff and community design and implement a learning organization that provides engaging, innovative experiences every day.

Core Beliefs

We believe:

Every student is uniquely capable and deserves to be challenged each day.
Uninhibited learning depends on a safe, nurturing, inclusive and flexible environment.
An educated citizenry is essential for equal opportunity and a prosperous society.
Meaningful and relevant work engages students in profound learning.
Critical thinking and problem-solving today are necessary for students to be equipped for future challenges.
Genuine transformation requires disruptive innovation.
Education is the shared responsibility of the community.

Goals

We will:

Provide all learners with safe, nurturing, inclusive and flexible learning environments. (Digital Learning Environment)
Engage learners through the use of technological tools to access, create and share content as well as collaborate with other learners throughout the world. (Digital Learning Environment)
Reframe state readiness standards in a way that leads to profound learning and has meaning and value for students. (Learning Standards)
Create flexible systems that result in a learning organization supported by innovative and engaged staff. (Organizational Transformation)
Continuously involve our diverse community, staff and students to use their strengths, resources and talents to provide engaging, innovative experiences for all learners. (Partnership)
Develop and implement meaningful, varied assessments that inform and inspire students and educators for continuous improvement and growth in a way that transforms learning and teaching. (Assessments)
Design an accountability system that transcends state/national mandates and reflects local values and expectations. (Accountability)
This is a test "Content App" for layout previews.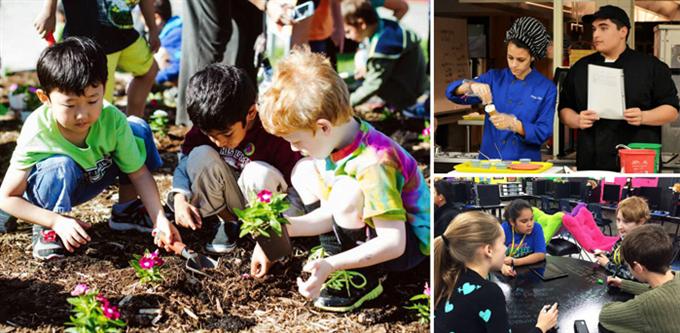 Hello There
Hello World! Hello World! Hello World!