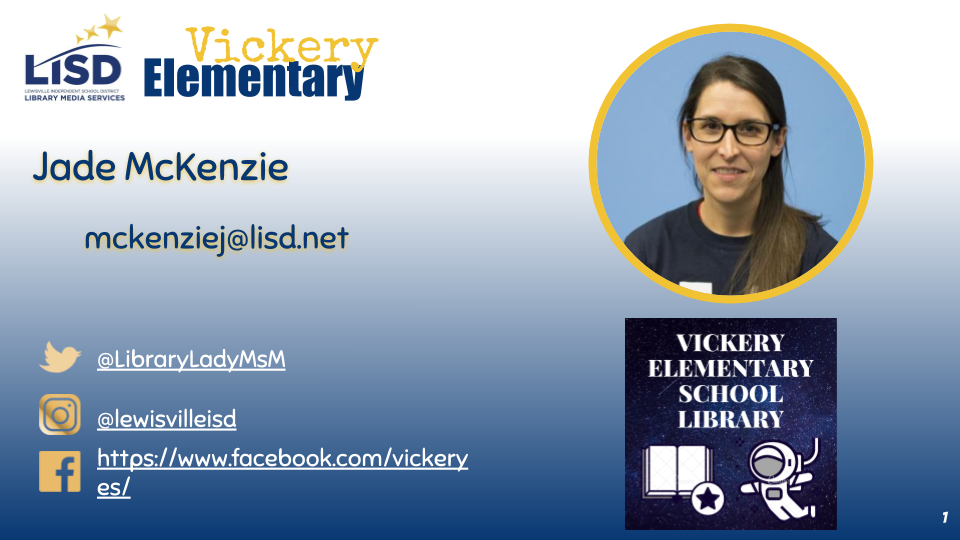 Welcome to the Vickery Elementary School Library, where our goal is to provide kids with the 21st Century Skills that they need to thrive, as well as creating a lifelong love of reading and learning.

Library lessons teach kids to:

Independently check books in and out
Identify books that are of an appropriate reading level/interest level
Independently search the library catalog, in order to find materials that they need/want
Locate materials on shelves/electronically
Develop and hone 21st Century technology skills that are necessary for future successes

If you have any questions/assistance, please contact me at: mckenziej@lisd.net. Follow me on Twitter.