Greetings Liberty Families:
Welcome to the fifteenth school year of Liberty Elementary School where we are "Celebrating the Past, Educating the Future"!
Liberty is a valued and safe learning environment for each and every student! We are a school that provides opportunities to students, staff, and our community through learning initiatives, special activities, and a continuing commitment to research based teaching practices. The staff is incorporating a revised campus writing plan for all grade levels that will provide continuity for all students in the learning and practice of writing as they progress through Liberty. This writing plan is the result of a yearlong initiative or research by our teachers and will be a 'living' document that will be further enhanced with activities and practices that benefit students.
The calendar of activities will remain busy throughout the school year and beyond offering interaction with students, time on campus for families, and plenty of volunteer opportunities. The Liberty Belles competitive dance team will continue to entertain audiences in a variety of venues, the Liberty Eagle Choir will be presenting a Disney Jr. show in addition to their other performances, and the Liberty Student Council will be hosting a regional leadership conference and traveling to Austin to meet with legislators!
Liberty grade levels, student organizations, and staff teams have partnered with district and community groups and activities to further strengthen our ties external to our campus. These partnerships will take on various forms and will welcome student, staff, and family participation.
Family involvement is key to a successful education and offers possibilities to be more a part of Liberty and our activities. We are fortunate to have a strong and active PTA which offers both leadership and volunteer opportunities for adults through program planning, charitable drives, special projects, room representatives, activities for students, and advocacy for all kids.
Additional school based involvement includes classroom mystery readers, small group facilitators, library assistants, field trip chaperones, eating lunch in the cafeteria, assisting with workroom projects, and attending events. We also have a large and diversified representation of our community as members of both our Building Leadership Team and special 15th Anniversary Committee.
Be sure to stay informed via our continually updated school website, the weekly Eagle Info email each Friday, the weekly Eagle Folder each Tuesday, grade level and team newsletters, teacher websites, emails, phone calls, and social media. Be informed, be involved, be respectful, and be present!
We appreciate your efforts and dedication in having Liberty be THE place for engaging and meaningful lifelong learning opportunities and experiences.
Sincerely,
Tim Greenwell
Principal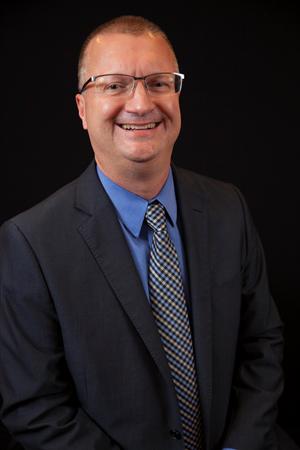 ---
Welcome Liberty Families,
Welcome back Liberty Eagles! I hope everyone had a wonderful summer break and is rested and ready for a new year of learning.
I am entering my eighteenth year with LISD and cannot imagine working in any other district. I taught 4th grade for the first twelve years and was a Literacy/Dyslexia Interventionist for 4 years before becoming an Assistant Principal.
I live in Highland Village with my husband of 23 years, Greg, our two beautiful children Sydney and Devin and the baby of the family, our mini-schnauzer, Ellie. Sydney is a junior at Texas Tech University where she is studying Animal Science to become a veterinarian for small animals. I secretly have my retirement plans helping her wherever she practices since I love animals. Devin is a junior at Marcus High School and plays football for the Marauders JV team. I absolutely love being a football mom and cheering him on at games.
While away from school, I enjoy spending time with my family and friends. We love to travel and were able to spend family time in San Diego, California for two weeks. We even ventured down the coastline to Rosarito, Mexico.
Being part of the Liberty family is such an honor. I believe strong relationships between school, parents and community are the key foundation for student success. I look forward to partnering with Liberty families to ensure success for all students and continuing the traditions that makes Liberty so wonderful.
Sincerely,
Lori Sowers
Assistant Principal