Welcome to the Killian School Counselor website! We're glad that you've found our little corner of the web. Our goal is to provide you with links and resources to help you navigate the middle school years. We know it's not always easy! :)

Killian Counselors: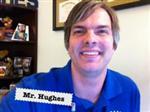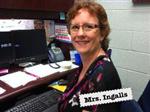 Mr. Hughes
7th grade and
8th M-Z
469-948-8327
hughesd@lisd.net
Mrs. Ingalls
6th grade and 8th A-L
469-948-8329
ingallsl@lisd.net

**8th graders can tell who their counselor is by looking at "Advisor" under "Student Information" in Skyward Family Access**

Here are some helpful links that parents can use when talking with their kids:

- Bully Prevention
- Grief Support
- CHOICES Family Center
- Internet Safety
- Planning for College (pages 8 & 9)

And below you will find some other helpful articles and information...
External PE
Love & Logic Flyer
Love & Logic Spanish
Sexting Flyer
Knowsy Parent Flyer