---
Course Fee:
$300 for 1 - 4 participants
$250 for 5+ participants
2016-2017:
Spring Session: February 20 - April 7, 2017 - REGISTRATION CLOSED
Summer: May 8 - June 16, 2017
Lewisville ISD offers professional learning for online teaching, a requirement for teaching on the Texas Virtual School Network. Teachers will learn about the pedagogy involved in online instruction so that they can facilitate engaging and meaningful courses in their content area. Upon course completion, participants will earn a certificate of completion and 30 SBEC credits. In this course, teachers will experience:
Six weeks of training that starts with the initial setup of an engaging course and continues throughout the development of the course
Five modules designed to prepare teachers to teach in their specific content area and help them design initial experiences, assessments, and expectations
Applicable and relevant products in individual and small group scenarios
Strategies and tools to engage students and help them succeed
An overview of how to create accessible content in order to reach all students
Facilitator: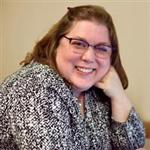 Jennifer Wilkins Colvin
Jenn Wilkins Colvin has served in many capacities in LISD since 2003. She joined LISD as a Social Studies teacher at Arbor Creek Middle School. In 2013 she joined the LISD Strategic Design Team as a Learning Technology Coach. Prior to joining LISD, Mrs. Wilkins Colvin taught social studies students in the Atchafalaya region, New Orleans, and North Louisiana for many years.

Jenn joined the Virtual Learning Academy in 2014 as an online teacher and course designer. She now serves the team as a Digital Learning Specialist. Accessibility and course design are two of the key specialty areas in which she serves the department. In addition, she supports the social studies Blended program. She also teaches World History online. Jenn is a strong believer in educational and digital equity, which can be seen through her commitment to helping make online and digital content more accessible for LISD students.

Jenn holds a master's degree in Educational Technology Leadership from Lamar University and a bachelor's degree in Social Studies Education from Louisiana Tech University. That educational combination makes her a proud Bulldog and a proud Cardinal. This is Jenn's twenty-fifth year in education and in that time she has had the pleasure of teaching social studies to students in every grade from 6-12 with the exception of seventh graders.
Fun fact: In high school Jenn won a silver platter in Home Economics at the state literary rally for a class that she had never taken.
Interests: Jenn like to learn, canoe, read, garden, sew, and play video games--whenever she is not designing courses!
---
Texas Education Agency (TEA) has announced key partnerships to implement critical functions of the Texas Virtual School Network (TXVSN), including professional development for teaching online. Prior to teaching courses offered via the TXVSN, instructors are required to take TXVSN-approved professional development that specifically focuses on learning to teach effectively in the online environment. Information about course offerings, professional development, and participation in the TXVSN is available online at http://www.txvsn.org. Questions about the TXVSN should be sent to the TXVSN central operations at TXVSNCentral@txvsn.org or call 1-866-93TXVSN (1-866-938-9876).